Printable K-5 Science Worksheets, Tests, and Activities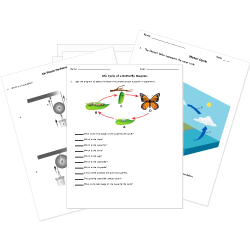 Challenge students to explore the natural and physical world with this collection of science worksheets and activities.
Worksheets labeled with are accessible to Pro subscribers only. Become a Subscriber to access hundreds of premium worksheets.
Don't see a worksheet you need? Use our Test Maker™ to create your own printable that fits your needs. Browse science questions or use our advanced search to find existing questions while filtering by grade levels and keywords. Customize your test further by creating your own assessment questions.
Life Science
Grades K-2
Grades 3-5
Scientific Methods
Earth & Space Science
Physical Science