We are very e
xcited to announce the release of a brand-new version of StudyLock, an educational application that helps parents manage how their children interact with their smart devices for which Help Teaching is the exclusive content provider.
StudyLock is an intelligent educational system from Big Mage Studio, a talented and experienced developer with a great talent for designing engaging apps that kids love, that locks selected apps and games on the children mobile devices and only gives access after they answer a series of educational questions specifically selected for their grade. The questions available through StudyLock are geared for children and teens in grades 3-10.
The questions kids and teens must answer to unlock their devices are all provided by Help Teaching's content contributors. Our contributors have over 20 years of combined teaching experience and are committed to providing the highest quality of content for use by StudyLock™. It's the same high-quality content you'll find as part of Help Teaching's premium printable worksheets and lessons. Questions are broken into five categories: math, history, science, language arts, and health. All math and language arts questions are aligned to the Common Core State Standards too, ensuring that the content is focused on the knowledge and skills kids need to know. Parents can also create custom questions that are specific to their child needs.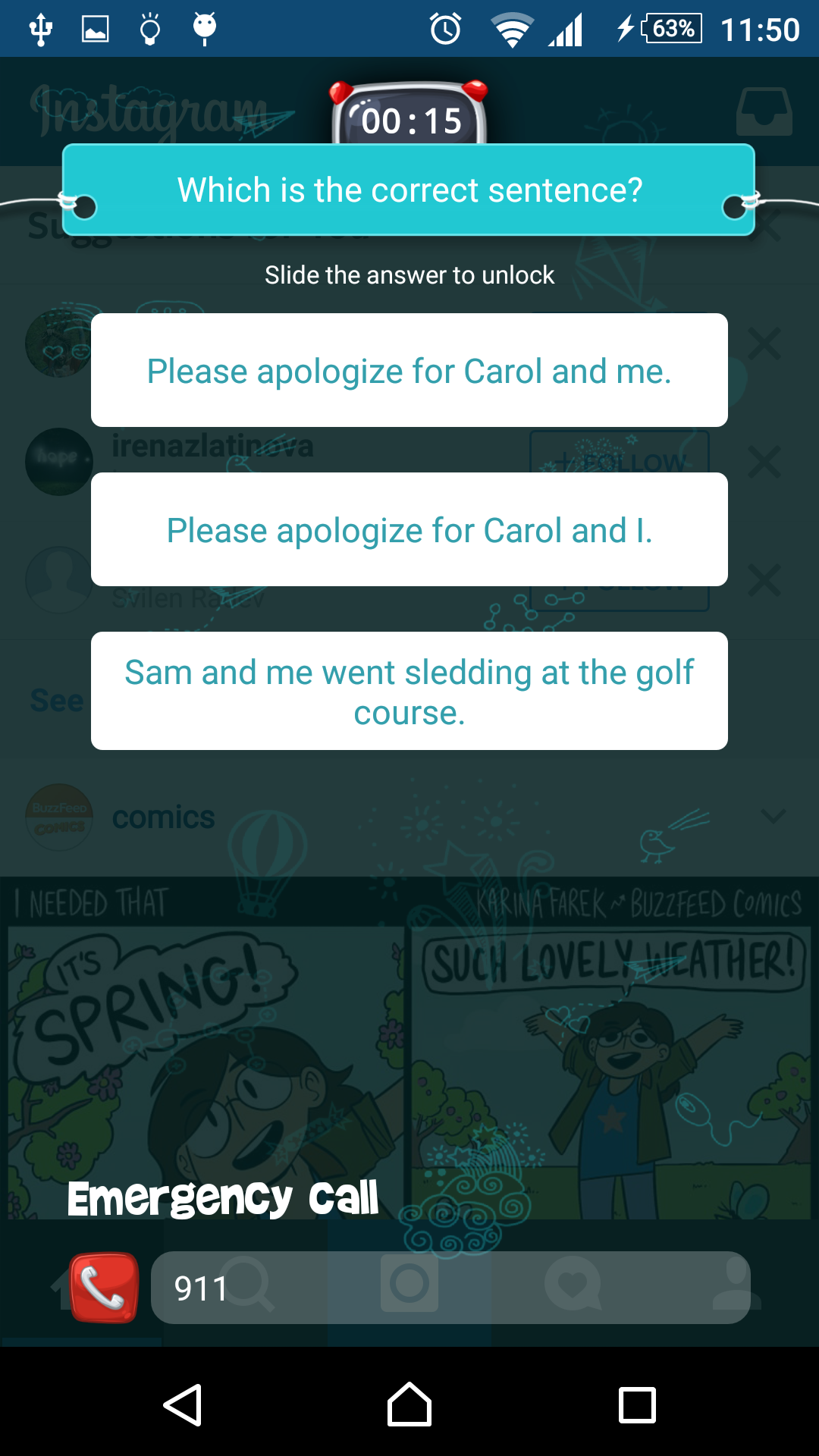 In addition to giving access to exclusive premium content from Help Teaching, StudyLock offers parents the ability to:
– Monitor app and game usage
– Remotely block access to particular apps and games
– Send on-screen messages/reminders
– Track a child's progress in key subject areas
Through their partnership, StudyLock and Help Teaching provide parents with a comprehensive resource to monitor children and teens' academic progress and provide them with tools to improve their skills. Parents can choose to have progress reports e-mailed to them and quickly see which standards their kids and teens need the most help with. Once parents determine where their kids need the most help, they can head over to Help Teaching to discover more resources to help them improve their skills.
The StudyLock app is free to download from Google Play or the Amazon app store and is supported by all Android devices – smartphones and tablets – running Android 4.1 or higher.
For more information about StudyLock, visit http://studylockapp.com/. If you would like to support StudyLock and its mission, you can do so via the StudyLock Kickstarter campaign.
Try HelpTeaching out today for free.
No credit card required.