Free Printable Graphic Organizer Worksheets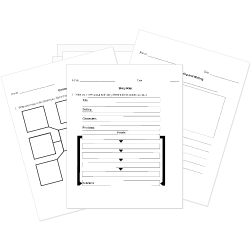 Our extensive collection of graphic organizers helps students chunk information, making it easier to retain and understand ideas and content.
Don't see a worksheet you need? Use our Test Maker™ to create your own printable that fits your needs. Browse our graphic organizer questions or use our advanced search to find existing questions while filtering by grade levels and keywords. Customize your test further by creating your own assessment questions.
Related: Graphic Organizers in the Social Studies Classroom
Graphic Organizers
Reading Worksheets with Graphic Organizers
© Copyright Notice: All worksheets contain copyrighted work and are designed for use by individual teachers, tutors, and parents. Worksheets and/or questions may not be replicated or redistributed in any way outside HelpTeaching.com, regardless of intended usage, without explicit permission.