Free Printable Worksheets
Our free printable worksheets offer a full range of content covering English/Language Arts, Math, Science, Social Studies as well as a large variety of other subjects, including Early Education, Art, Music, and Study Skills. Our free content is organized by grade-level and spans grades pre-K through 12. Use our free worksheets in conjunction with our Test Room feature to give online assessments or use our printable worksheets as part of classroom activities or short quizzes.
All Worksheets By Grade Level
Early Education Kindergarten Grade 1 Grade 2 Grade 3 Grade 4 Grade 5 Grade 6 Grade 7 Grade 8 Grade 9 Grade 10 Grade 11 Grade 12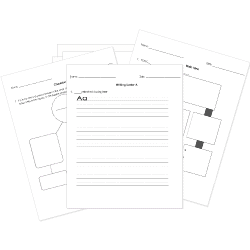 Build reading and writing skills with our growing collection of free ELA worksheets covering grammar, vocabulary, spelling, literature, and reading strategies. Many of our free grammar, and spelling worksheets help build beginning reading skills, while our reading strategies and vocabulary worksheets help improve reading ability and encourage higher order thinking skills.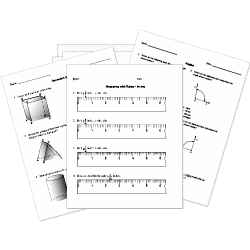 Assess student understanding of arithmetic, algebra, and geometry concepts with these math worksheets for K-12 students. Worksheets encourage students to think critically and build logic skills as they improve their mathematical reasoning and logic skills.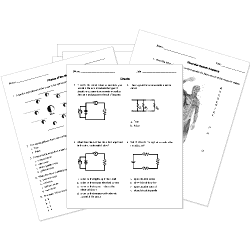 Challenge students to explore the natural and physical world with this collection of science worksheets and activities. Worksheets promote the scientific method and improve problem-solving skills while reinforcing the scientific knowledge kids need to learn in grades K-12.
Develop critical thinking skills and understanding of U.S. and world history and geography with these social studies tests, interactive activities, and review worksheets. Worksheets cover key periods and events in history, as well as reinforce key vocabulary words and promote skills such as reading maps and timelines.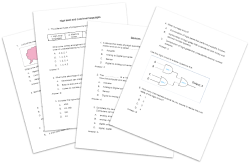 Understanding technology and computer science is critical for skills and career development. Expand your students' knowledge with these tests and activities that cover key aspects of Computer Science, such as architecture, software development, high and low-level languages, binary, hex, and more.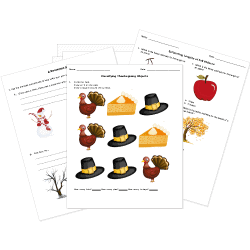 Connect learning to the seasons and holidays with our large collection of seasonal worksheets. Our collection of free worksheets cover winter, spring, summer, and fall, as well as most of the major holidays. Find seasonal vocabulary, reading passages, and writing activities. Seasonal math worksheets incorporate special images and scenarios to provide students with timely activities and holiday problems.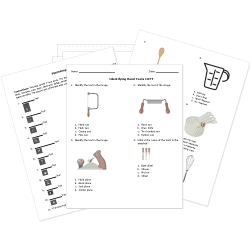 Vocational education prepares students to work in a trade/craft or to support professionals in the workforce. Our vocational ed worksheets focus on key skills students need to be successful in the workforce, such as technical reading, writing, and mathematical skills, as well as industry-specific vocabulary and content.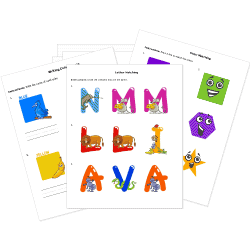 Help kids build their basic skills with our collection of early education worksheets. Our free printable worksheets and coloring pages cover basic number and shape recognition, as well as help kids learn the letters of the alphabet. You'll also find printables that help them learn their colors, and even activities to build their thinking skills.
This large variety of quizzes, tests, and worksheets cover dance, theatre, music, visual arts, and more. Use these free worksheets to help student learn more about artistic masters and concepts before setting them free to create and perform on their own.
Performing and Visual Arts Music History and Theory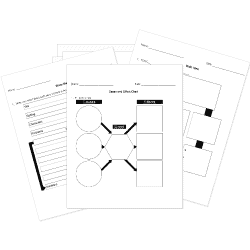 Promote effective learning strategies with our growing collection of checklists, self-quizzes, templates, and study skills worksheets. Our worksheets are designed to help students get organized, learn to manage their time and help improve their test-taking skills.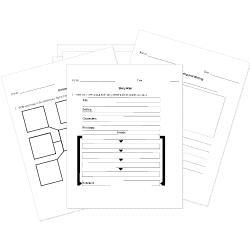 Enhance student learning across curriculum areas with these printable graphic organizers. Choose from over a dozen popular styles of graphic organizers that help encourage critical thinking and encourage students to pay attention to details as they record, organize, analyze, and synthesize information.
Use these worksheets covering fitness, nutrition, sports, for a review or assessment. Our free printables help students learn the basic rules and history of popular sports and cover tips for living an active and healthy life.
Use these worksheets to help high school students learn basic life skills - money management, banking, understanding debt, driving safety, and many more.
© Copyright Notice: All worksheets contain copyrighted work and are designed for use by individual teachers, tutors, and parents. Worksheets and/or questions may not be replicated or redistributed in any way outside HelpTeaching.com, regardless of intended usage, without explicit permission.