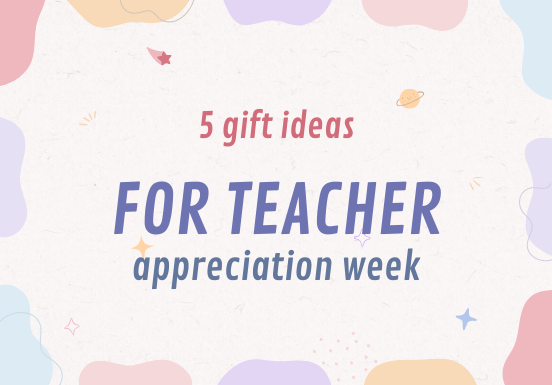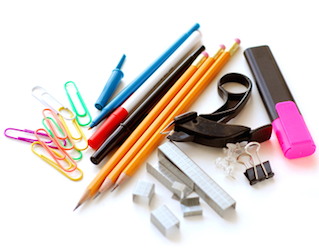 Teacher Appreciation Week, which is held during the first full week in May, is a week designed to honor teachers. It is also a convenient time to take a moment to thank teachers for the hard work that they do. While a simple thank you will go a long way, accompanying it with a gift doesn't hurt. This year, think beyond the apples and homemade cookies and replace it with one of these ideas.

1. Classroom Supplies
Teachers spend a lot of their own money on classroom supplies. Even though the school year is almost over, you can help get through to the last day of school and start to stock them up for next year by giving a classroom supply basket. Pencils, crayons, glue, and markers are items teachers can always use more of, but you don't have to stick with the obvious. Encourage your favorite teacher to make a special wish list earlier in the year and purchase something off of the list wish list as a Teacher Appreciation Week gift. If you know there's something bigger the teacher wants, such as a set of books for the classroom or a large rug for circle time, get together with a group of parents to purchase it.
2. Books
Even though the school has its own library, many teachers also keep a classroom library stocked with books for students to read. These books are often purchased by the individual teacher and the expense can add up. Instead of giving the teacher a card, consider giving a book instead. Let your child help you pick the book since she will know what types of books the kids in the class like to read. For preschool, kindergarten, and first grade, popular picture books are always a good choice. However, you don't have to get a picture book or even a piece of fiction. You can also pick up a non-fiction text about one of your child's favorite topics. If you want to make the book a little more memorable, include your child's name or a short note inside the cover of the book so the teacher will always remember who it came from.
3. Educational Subscriptions
Having a lot of resources on hand can make a teacher's job much easier. Educational subscription services help provide teachers with those resources. Magazines, such as Highlights, Time for Kids or one of Scholastic's range of magazine options are a good choice. Don't forget about digital subscriptions either. Resources such as BrainPop can help a teacher save time by providing interactive lessons.
4. Gift Cards
Gift cards also help offset the amount of money teachers spend in the classroom. Consider a gift card to a teacher supply store, Dollar Tree, or even Amazon to help teachers get supplies they need. Bookstore gift cards can help teachers build up their classroom libraries. If you know a teacher who regularly uses apps in the classroom and like to try out new technology, iTunes or Google Play gift cards are another option to help them build up their library of resources.
Of course, the gift you give doesn't have to help the teacher in the classroom. You may want to give a gift card for a local coffee shop or movie theater. You can also help them relax with a gift card to a local spa. Fast food gift cards are handy for teachers who spend a lot of time at school and need to pick up dinner on the way home.
5. Handwritten Notes
If you don't want to spend a lot money, there is one handmade gift that is always accepted by teachers. A simple handwritten note thanking a teacher for their hard work and explaining the impact they have had can go a long way. Teachers don't always have a place to store all of the mugs and trinkets they receive, nor do they want a lot of homemade treats, but most have a special place to keep the notes from their students. Nothing makes a teacher feel better than to know they're making a difference.
If you need some inspiration for a note, consider using one of our teacher thank you note templates:
Teacher Thank You Note Template Grades K-3
Teacher Thank You Note Template Grades 4-8
Are you a teacher? What types of gifts do you appreciate most during Teacher Appreciation Week?
Try HelpTeaching out today for free.
No credit card required.