Currently Browsing
How To
1 June //
Posted in How To //
Tags :
As social media becomes more prevalent, social norms change, and incidences of suicide, violence in schools, and drug use among teens increase, social and emotional learning (SEL) becomes more important. It's not enough for students to know the basics of reading, math, science, and social studies. They must also be taught how to interact with others, manage emotions, and make responsible decisions.
What is Social Emotional Learning?
According to the Collaborative for Academic, Social, and Emotional Learning (CASEL), there are five key dimensions of SEL:
Self-Awareness
Self-Management and Emotion Recognition
Social Awareness
Relationship and Social Skills
Responsible Decision Making
Incorporating SEL at home and in the classroom doesn't require a lot of special effort or isolated social emotional learning activities. Instead, it involves being intentional about asking questions and structuring activities in a way that gives children and teens a chance to practice building key skills.
Self-Awareness
Self-awareness involves helping students recognize their own thoughts and emotions, as well as building their awareness of what is expected during key tasks.
To build self-awareness, you can regularly ask students to share their thoughts and opinions on topics. At home, this may be talking to children and teens about how they're feeling and encouraging them to consider "what if?" situations. In the classroom, you may try to bring in activities such as:
Anticipation guides
KWL charts
Socratic seminars
Journal prompts
Reflective journals
In addition to helping children and teens become more aware of their thoughts and feelings, you can improve awareness by explaining how they should behave in a given situation.
For example, if you go out to dinner, you want a child to be more aware of the level of his/her voice and how to act in the situation. To improve that sense of awareness, you may need to point out models of positive behavior or mention positive things the child is doing. For example, "I noticed you're using a quiet voice. Thank you for remembering to keep your voice down in the restaurant."
Self-Management and Emotion Recognition
Of course, self-management and emotion recognition directly align with the concept of self-awareness. A child is more aware of his/her actions or emotions may be more likely to better manage those actions and emotions.
A few ways to help children and teens with self-management and emotion recognition include:
providing positive reinforcement when a child or teen does something well
noting what you observe ("I see you are feeling angry")
developing and following a schedule (created with input from the child/teen)
breaking down large projects into smaller parts with milestones to meet
discussing how to respond to scenarios that are likely to crop up
Goal-setting is also a key element of self-management and emotion recognition. You can encourage children and teens to set personal goals and academic goals. For example, a teen may set a personal goal to make the track team and an academic goal to get a 3.3 GPA. Children and teens can also set financial goals, such as saving up for a special toy or a big trip. Don't just stop at the goal though. Take the learning further by actually developing a timeline, setting milestones, and regularly checking progress towards the goal.
Sometimes students won't reach their goals or respond positively to situations. In those moments, you should be there to provide support and talk through the situation.
Social Awareness
Social awareness involves helping children and teens learn how to interact in various situations, as well as how to show empathy and respect for others. Students live in a diverse world and are likely to encounter new perspectives and different opinions every day.
At school, you can build social awareness by having students:
work with those who have different interests, backgrounds, etc.
read texts from a diverse group of authors
study multiple perspectives on a topic
participate in class discussions
show respect by listening to others and valuing their opinions
modeling how to handle difficult topics or situations
Parents and teachers should never underestimate the power of their own actions. Children and teens are watching to see how the adults in their lives respond to differing opinions, embrace diversity, and show empathy and respect to others. Your response to a trying situation may be a highly teachable moment.
Relationship Skills
Some children and teens can just go right up to a stranger and start talking. They have the ability to easily form relationships and interact with people. For others, it takes more effort. However, relationship skills goes beyond just being able to make friends. It's also involves communicating with and listening to others, resisting peer pressure, negotiating conflict, and learning to ask for help.
At home and in the classroom, let children and teens it's okay to come to you with a problem or to ask for help and respond positively when they do. You may have to remind them a few times or say, "If you want help with that, I'm here to help you."
Some other ways to build relationship skills include:
role playing conversations children and teens may have
refusing to step in when they have a conflict with someone else (unless safety is an issue
giving them plenty of opportunities to engage in back-and-forth conversation and modeling good listening skills
holding debates in the classroom
starting a peer mediation program
letting children and teens negotiate with you
Responsible Decision-Making
As parents and teachers, it's easy to want to make decisions for children and teens. However, to function as adults, they need to learn how to responsibly make decisions. Both at home and in the classroom, you can help promote by responsible decision-making by giving children and teens a chance to make choices. Choices can include:
rules for the classroom or home
the type of activity to complete
what to have for dinner
what sport or activity to join
Of course, they're not always going to make the right decision. That's why another key component of teaching responsible decision-making is providing a safe place for children and teens to fail and learn from their mistakes. If you berate or ridicule them when they make a mistake, they'll be less likely to take a risk in the future or they'll become so concerned with perfection that they'll drive themselves crazy. Instead, respond to mistakes positively and provide support and guidance to help them grow.
Remember, it's not just students with autism or learning disorders who need to build social and emotional skills. Even straight-A students or seemingly well-adjusted children can benefit from a little more help in this area.
Do you focus on social emotional learning in the classroom or at home? If so, we'd love to know how you incorporate SEL activities into your daily routine.
Science surrounds us and summer offers the perfect time for families to explore science in action. Avoid the summer slump and try some of these suggestions for summer science adventures with your child. Most of these activities are low-cost or free, but be sure to check with your local library before heading out to learn about free and discount passes to museums and other local attractions.
1. Participate in a Citizen Science Project
Science is collaborate by nature, so join in and lend a hand by participating in a citizen science project. Project participants support scientific research by:
These are just a few of citizen science projects looking for volunteers and many welcome help from children working with the guidance of an adult. Search for other citizen science projects at Zooniverse and SciStarter.
2. Become a National Park Service Junior Ranger
With parks from Maine to California and everywhere in-between, the National Park Service offers an affordable option for hands-on summer science fun. Fourth grade students qualify for free annual park passes through the Every Kid in a Park program. The Junior Rangers Program gives kids the opportunity to explore nature, attend ranger guided programs, and complete activities for each park. If your budding park ranger completes a Junior Ranger Program, each park offers a patch or badge and a certificate of completion. Can't visit a particular park? Visit the NPS's on-line WebRangers page.
3. Visit a Science Center
There are many fabulous science museums that offer kids access to interactive learning opportunities. For those fortunate enough to be within driving distance to a NASA center, consider a visit. Learn about space exploration, aeronautics, and ongoing missions and discoveries. Many of the centers, including Johnson Space Center in Houston, TX, Kennedy Space Center in Cape Canaveral, FL, and the Jet Propulsion Laboratory in Pasadena, CA, welcome visitors and offer tours. If you can't travel to a visitor center, then be sure to visit NASA Wavelength and explore the vast collection of educational resources NASA has to offer.
With centers across the nation, the Audubon Society provides outdoor adventure for all ages. Visit a sanctuary, go on a hike, and explore the local lands and wildlife. Many centers offer nature themed programs designed exclusively for children and families as well as summer camps. Centers are open to the public, but those with memberships may visit for free and receive discounts on programs and camps. Find an Audubon Center near you.
4. Try Hands-On Science Activities
Hands-on science activities at home are a great way to have some summer fun, spend family time together, and even learn a little something new. Science at home is affordable and typically can be conducted with household objects and resources. Follow your child's lead and try experiments related to his or her interests. Get started with these science activities for kids or browse this collection of home science activities from Scientific American.
5. Star Watch
Grab a blanket and the bug spray and head outside for some star gazing. If possible, get away from light pollution, you will be amazed at what you can see once your eyes adjust to the dark on a clear night. Bring a star chart and try to locate a few stars, planets, constellations, and galaxies. Use binoculars to identify surface features of the moon. If that isn't spectacular enough for your aspiring astronomer, try counting the number of "shooting stars" during a meteor shower. August's Perseids meteor shower is a great one to enjoy on a warm summer evening. Check out this year's not-to-miss celestial events to watch with kids.
Above all, be sure to get your kids outside to get some fresh air and soak up some vitamin D!
Looking for more ideas for summer fun with your children? Be sure to read 100 Summer Activities for Kids!

School is out. The weather is nice. And your kids are… bored out of their minds. While blog posts about letting kids experiencing boredom have gone viral, we know that sometimes they need a little help figuring out what to do. From activities designed to help kids learn and give back to their communities to those focused on making kids a little money and helping them have fun, we've gathered the ultimate list of over 100 summer activities for kids. Best of all, most of these activities can be done at home, so you don't have to spend the summer running your kids from place to place.
Educational Activities
To help prevent kids from experiencing the summer slide, engage them in some educational activities. Last year we shared 15 summer learning activities for all ages. This year, we have a few suggestions to add to that list.
Reading/Writing
1. Create and distribute a family or community newsletter
2. Keep a summer journal
3. Write and direct a play or puppet show.
4. Write letters to family and friends
5. Join a summer reading program, such as one found at your local library or Barnes and Noble.
6. Challenge yourself to finish all of the books on a list, such as the ASLC Summer Reading List.
Science
7. Spend rainy days looking at the resources found on the Ultimate Guide to Teaching Science.
8. Conduct a science experiment
9. Find out what plants are in your yard using a field guide or an app like Project Noah.
Math
10. Take a free summer math course, such as the Summer Math Challenge
11. Grab a measuring tape or ruler and start measuring random plants outside
12. Figure out the perimeter of the local pool
13. Count your steps as you walk and try to get in a certain number of steps each day
Other Activities
14. Plan a trip by getting out a map and tracking where you want to go. You don't have to go, just pretend
15. Go geocaching
16. Go letterboxing
17. Take a course or learn a new skill, using some of the resources on the Ultimate Guide to Free Online Self-Learning for Kids
18. Visit a museum. Many museums offer free days throughout the summer. Bank of America customers and military families can also get free admission to museums during the summer
Socially Responsible Activities
Summer is also a great time to teach kids to give back to the community through volunteering, taking care of the environment, and other socially responsible activities. Try out a few of these suggestions this summer.
Volunteering
19. Read stories to or play games with residents of a local nursing home
20. Spend time visiting the animals at a local animal shelter
21. Serve a meal as a family at a local food bank
22. Use a service like VolunteerMatch.org to find organizations in your area that need volunteers.
Helping Others
23. Visit with elderly neighbors
24. Offer to do chores for neighbors free of charge
25. Raise money for a local charity
26. Hold a neighborhood food drive
27. Donate items to a thrift store or charity
28. Do random acts of kindness
29. Take snacks to the local police or fire station
30. Offer to watch a friend's dog or cat while they go on vacation
Helping the Environment
31. Clean up trash in your neighborhood or at a local park
32. Start recycling cans and bottles at home and encourage neighbors to do the same
33. Plant a garden
34. Make bird feeders
35. Go the farmer's market. Check out Local Harvest to find one near you
36. Pick your own fruits or vegetables. Find a farm using Pick Your Own
37. Practice conserving water by taking shorter showers and watering plants in the evening
38. Start a compost pile
39. Raise butterflies
Money-Making Activities
While most kids aren't old enough to get an official summer job, they can use the summer to make some extra spending money. Encourage them to earn money to save up for a toy or other item they really want instead of just going out and buying it for them. Some suggestions for making money include:
40. Mow lawns
41. Sell lemonade
42. Make and sell crafts like bracelets
43. Ask parent or neighbors to do chores for pay
44. Bake and sell baked goods
45. Have a garage sale or toy swap
46. Walk dogs
47. Weed gardens and water plants
48. Play an instrument in a public place
49. Sell clothes and toys to a local consignment shop
Fun Activities
Of course, at the end of the day, summer is a chance for kids to have fun. There are lots of ways to have fun at home and in your local community.
Cooking and Food
50. Make a pitcher of sun tea
51. Make ice cream in a bag
52. Make sculptures using fruits and vegetables
53. Mix whipped cream and food coloring to make edible paint
54. Place different flavored fruit juices into paper cups, add a wooden stick, and freeze to make popsicles
Arts and Crafts
55. Paint or draw a picture.
56. Practice your photography skills by taking close-up photos of animals and plants
57. Host an art show featuring artwork created by kids
58. Make a picture or sculpture using items found in nature
59. Draw with sidewalk chalk
60. Create a sidewalk chalk mural
61. Paint on the house or sidewalk with water
62. Tie-dye a t-shirt
63. Put watered down paint into a squirt gun and spray it on paper outside
64. Collect and paint rocks
65. Gather leaves and create leaf rubbings
66. Dry out flowers by pressing them between two heavy books
67. Mix bubbles with food color to make popped bubble art
68. Paint your feet and walk on white paper outside
Community Events
69. Listen to music. Many towns offer free outdoor musical performances during the summer
70. Go to a fair or festival. Fairs and Festivals highlights many of these events around the United States
71. Attend a baseball game. Many minor league games offer inexpensive tickets
72. Host a neighborhood carnival with simple games such as ring toss and bean bag toss
73. Go bowling. Kids Bowl Free partners with local bowling alleys to let kids bowl free all summer
74. Take a picnic to a local park
75. See a movie. Many movie theaters, such as Cinemark's Summer Movie Clubhouse and Regal's Summer Movie Express play free or $1 kid movies during the summer. Cities and towns also often sponsor summer movies under the stars.
Rainy Day Activities
76. Play a board game
77. Make up a new card game
78. Design a new board game
79. Have a movie marathon
80. Visit a fun website, like those found on our Top Free 100 Education Sites
81. Jump in puddles
82. Make a rain gauge and measure how much rain you get
83. Redecorate your room
84. Set up a tent indoors and have an indoor camp out
Water Activities
85. Have a water balloon fight
86. Hold a wet sponge toss where you try to land wet sponges on a target on the ground
87. Run through the sprinkler
88. Buy a kiddie pool and soak your feet
89. Play "Does it sink or float?" in a kiddie pool
90. Fill a tub with water and use measuring cups and other water toys to play with it
91. Fill bottles with different amounts of water and blow across them to make music
92. Fill buckets, squirt guns, and other containers with water and have a water fight
Backyard Activities
93. Make a fort using cardboard boxes, sheets, or tree branches
94. Have a picnic in your backyard
95. Camp in your backyard
96. Make a mini-golf course using plastic tubs with holes cut in them
97. Lay on a blanket and watch the clouds
98. Blow bubbles using different items, such as slotted spoons and funnels as bubble wands
99. Grab glow sticks and play a game of glow tag in the dark
100. Make a stunt track for your toy cars in a pile of rocks or dirt
Fun with Friends
101. Have a neighborhood scavenger hunt and see who can find all the items first
102. Ride bikes around the neighborhood
103. Have a dance party
104. Challenge friends to competitions, such as who can stand on one foot for the longest or who can jump the highest
105. Make up a special summer song or chant
106. Start a game of kickball or capture the flag
Whether it's Make Something Monday, Wander Somewhere Wednesday, or Fabulous and Fun Friday, there's plenty of fun to be had all summer long. What do you love to do with your kids in the summer? Share your ideas in the comments to help our list grow!

In 2001, I graduated from Eastmoor Academy High School in Columbus, Ohio as the sole valedictorian of my high school class. At the time, I thought I knew it all. I had taken intense AP courses and soaked up all of the knowledge my teachers gave me. I was ready to tackle the real world… or so I thought. Students learn a lot in high school. They discover how to solve complex equations, critically analyze classic novels, and understand the basics of biology. However, while subjects such as algebra and physics are important, many students would benefit from a high school curriculum with more of a real-world application. While some of these skills are best taught by parents, many can be incorporated into lessons in the classroom. Here are some of the things I wish I'd learned in high school:
Basic Study Skills
In high school, students often receive review sheets for major exams and are told what information to look over in the textbook, but few take the time to really learn how to study. In college, study skills become a must. Students are expected to take in, process, and retain more information than ever before. The same is true if they apply for a job or join the military and must pass certification exams. Students who don't have strong study skills are less likely to perform as well on those exams.
Time Management
Many high school students find themselves flitting from one activity to another while adults help them keep everything organized. If they miss a homework assignment or need an extra day to complete an assignment, it's not that big of a deal. However, when they get a job or start to juggle multiple courses in college, it becomes a bigger deal. High school teachers and parents can help teach good time management skills to high school students and hold them responsible for failing to manage their time effectively.This also includes teaching students about prioritizing activities and making difficult choices about what is most important.
How to Practice Self-Care
Typically what happens in high school is students run themselves ragged until they finally burn out. Then they have a bit of an emotional breakdown, take a couple days off, and start the cycle again. High school is a great time to start teaching students about self-care. Teachers and parents can encourage students to listen to their bodies to avoid burnout, take regular time to relax, and learn how to manage stress in healthy ways. Many adults could stand to learn that lesson too.
How to Navigate the Healthcare System
Admittedly, many adults still have problems with this one. In high school, parents still often find healthcare providers and make appointments for their children. While that's okay, the high school years are a good time to talk to teens about the healthcare process, explain to them why you chose a particular doctor, and even let them call and make an appointment for themselves every now and then. Let them in on the process involved with paying for doctor visits too, otherwise co-pays and deductibles may catch them by surprise one day.
Healthy Habits
This has become less of a problem with new programs that have been put into place, but many of these programs focus on eliminating foods from teens' diets instead of teaching them healthy habits such as eating foods in moderation and exercising regularly. The best way to teach teens healthy habits is to model healthy habits. Teach them that it's okay to indulge every now and then, but that pizza and soda every day is not ideal.
How to Prepare a Meal
Of course, if you want teens to develop healthy habits, they need to learn some of the basics of cooking. They may not have the skills to become a Chopped Champion, but they should learn how to make a simple salad or pasta dish and use a variety of kitchen utensils and appliances. Unfortunately, many high schools have taken out their home economics programs, but parents can teach these skills at home or teachers may be able to teach them through an after-school club.
Simple Household Tasks
How many high school students does it take to change a light bulb? A task that simple may not sound like a big deal, but high school students should get the opportunity to purchase a light bulb and change it. They should also learn other tasks, such as how to hang a picture, how to turn off the electric breakers, or how to unclog a drain.
Basic Car Maintenance
Oil changes can be expensive. As part of a driver's ed course, teens should learn how to complete a basic oil change and how to change a tire. Often they watch someone else do it, but that's not enough. They need to get under the car and get dirty to really learn how to do it.
How to Buy a Car
Buying a car is a big decision. Often teens are focused on getting the latest model or the coolest elements without spending much time thinking about the cost. Math class is a great place to teach teens about the basics of buying a car, such as depreciation costs, interest on a loan, and even the cost of gas based on a car's standard MPG.
Get a Credit Card (and use it wisely)
The moment students turn 18, maybe even before, they'll start receiving credit card offers in the mail or find themselves hounded by individuals asking them to sign up for a credit card. Both teachers and parents should take time to talk to students about the risks and benefits of using credit cards. Credit cards aren't free money. If the bills aren't paid, collectors have the ability to add even more unwanted stress to their lives.
The Basics of Saving and Investing
Saving for retirement or even a rainy day isn't at the top of the average teen's list, but it should be. Some high schools offer classes where teens invest in a virtual stock market, but the investing should go beyond that. Teach teens about mutual funds, 401ks, and the benefits of just having some money put away for emergencies. Rather than blowing any extra money they have, they can learn how to use that money to benefit them in the future.
How to Get through College without Student Loans
Many students want to go to college, but they can't afford to do it. High schools often help students apply for scholarships to cover part of the cost and assume federal aid and loans will cover the rest. Schools should take time to talk to students about the importance of choosing a college they can afford, working while in college, or even delaying college (if they're not sure what they want to major in) to help cut down on the cost. A student may have her heart set on an Ivy League school when her budget says she can only afford the state university. In many cases, both will provide a quality education.
Setting and Achieving Realistic Goals
Schools encourage teens to set goals for the future, but they often stop there. Instead of just telling teens they can be anything they want to be and encouraging them to set their sights high, schools should encourage them to set realistic goals, and then help teens develop plans to reach their goals.
How to Handle Failure and Rejection
As adults, we often want to shield our children from failure and rejection, but the fact is, they're a part of life. High school is a great place to let students experience a bit of failure and rejection in a controlled environment and teach them how to develop resilience so they can bounce back and keep moving forward.
Negotiation Skills
Whether you're buying a car, discussing the salary for a new job, or making a big decision for a company, negotiation skills are important. Negotiating doesn't simply involve making a demand and insisting that everyone accepts it. It involves looking at both sides and coming up with a rational solution. Teachers can help students develop negotiation skills by allowing for some negotiating in the classroom, be it determining the consequences of a rule violation or choosing a due date for a large project.
How to Find a Job
A lot of career education in high school is focused on helping teens discover what they want to do for the rest of their life, but not so much on finding a job to just make ends meet. Teens should be taught where to look for jobs, how to apply for jobs, how to create a resume, and how to interview for a job, even if it's just at a local fast food restaurant or big box store. They also should be taught how to spot a scam. If a job requires little work and promises thousands of dollars a month right out of high school, it's probably too good to be true.
How to Interact with People Professionally
This includes being courteous and polite when talking with your boss or customers, keeping your emotions in check, refraining from gossip, and presenting yourself in a positive light. It also includes having strong business writing skills and knowing how to express yourself on the phone or in a business e-mail. Remember to pick a professional e-mail address too. 2hot4u@email.com isn't going to impress a lot of people when you enter the workforce.
How to Use Social Media Properly
It only takes one inappropriate photo or internet rant to ruin a teen's reputation or a young adult's career. Privacy settings give teens a false sense of security on social media. Schools and parents should remind teens and young adults that they never know who can see what they're doing online. They may think only their friends can see an inappropriate post, but if a friend shares the post or tells someone else about it, it could soon be out there for all the world to see. There are real consequences for improper social media use. Teens need to make sure that when they post online they're doing so safely and with their future in mind. A half-naked duck lips pose may be cool now, but an employer might not think it's so great five or ten years down the road.
How to Survive a Boring Job
Most people have held at least one unsatisfying job in their lifetime. Sometimes jobs, especially entry-level jobs, aren't very exciting. High schools do a great job of getting teens excited about entering the workforce and earning money, but they don't focus enough on the realities of entering the workforce. Teens need to learn how to put a smile on their face and get the work done, to focus on bigger goals rather than the task at hand, and to stick it out at a job until something better comes along. Having money coming in from a boring job is better than having no money coming in at all.
All About Taxes
It's hard for the average American to understand taxes, but teens should have a basic understanding of what taxes are. If they make $10/hour, they're not going to take home $10/hour and they'll need to adjust for that. High school math class is the perfect place to introduce teens to sales tax, income tax, social security tax, and the other taxes they'll have to pay in life, as well as how to file their taxes.
How to Open and Manage a Checking Account
Chances are teens and young adults aren't going to be conducting transactions in cash for the rest of their lives. At some point they'll need to open a checking account and deposit money into that account. When they do, they'll need to know about any fees associated with the account, how to check the balance on the account and make sure they account for all of the purchases. They'll also need to know how to access money in the account and learn not to write checks or try to swipe their debit cards if the money isn't there.
How to Create a Budget
Financial experts such as Dave Ramsey advocate the value of a monthly budget, and with good reason. A monthly budget helps a person know what is coming in and what is coming out. It also encourages them to live within their means. Teens can start budgeting in high school. Once they see how much they spend a month on coffee, clothes, and fast food, they may start to understand the value of a dollar and start making changes to stretch their budget further.
How to Rent an Apartment and Set Up Utilities
Many teens think they'll just move out when they turn eighteen, but when they actually look at the cost of an apartment, they realize it's more expensive than they thought. A good math lesson for teens would be to have them sit down and figure out the average cost of an apartment, furniture, and all related utilities. Teens should also be taught that things like water, electricity, gas, cable, and internet are not free. Someone has to pay for them. Once they learn the cost of living on their own, more teens may be anxious to stay home a little longer or get a few roommates to help offset the cost.
Tipping Etiquette
In many restaurants, servers hate when a group of teens or college students are seated in their section because they're likely to leave a horrible tip. Teens should be taught the concept of tipping and how to calculate a basic tip. Rather than going into a restaurant with $20 and spending the full $20 on the meal. they should be taught to budget the tip into the amount they plan to spend so they don't stiff the server, the hairdresser, the valet, or anyone else who deserves a tip.
Babies Require More Time and Care Than You Think
Many high schools have students take home the computerized babies that cry throughout the night and are fed and changed with the twist of a key. While these babies help teens get a glimpse of what having a baby is like, they don't come anywhere close to the reality of what raising a baby is really like. No matter what your individual views on premarital sex are, schools and parents should do more to help teens learn how much time, energy, and money it really takes to raise a baby and encourage them to make wise decisions to avoid getting pregnant before they're ready for the responsibility.
A Boyfriend/Girlfriend isn't Everything
If you spend any time around a large group of teenagers, you know how much time they spend focused on young love. Many teens are focused on finding someone to date, getting kissed for the first time, and making sure they impress their significant other. While some couples who meet in high school do go on to get married, most don't last more than a few months. Rather than putting so much time, energy, and emotion into relationships, teens should be encouraged to invest that same time and energy into a worthy cause. Volunteer. Help other people. Start a business. Make something of yourself. Don't base your self-worth on your relationship status.
How to Protect Yourself
As teens gain their independence, they start to stay out later at night, broaden their social circle, and take more risks. As they do, they may put themselves into dangerous situations. Knowing basic self-defense skills and having a plan for who to contact in an emergency can help teens when they get into trouble.
It's Okay if You're Not Cool
Many teens desire to be part of the cool crowd. They want to fit in, wear the latest fashions, and have tons of friends. To do this, they often sacrifice their own needs and desires. Teachers and parents should encourage teens to do what they love and focus on what they want to do, not to do things because others will think they're cool. They'll be much happier in the long run.
Give Yourself Permission to take Risks
What better time to take risks than when you're a teenager or young adult with little responsibility? Teens should be encouraged to skydive, travel across the country, take that crazy volunteer position halfway around the world, and make spur of the moment decisions. It might be harder to do later.
Choose Joy
Life is stressful and comes with its fair share of challenges. It's easy to become negative and feel like things will never get better. However, you don't have to let the struggles of life get you down. Teens should be encouraged to choose joy, to look for the bright side in every situation and figure out a way to get ahead rather than being mired down in negativity. Joy is not the same as happiness. You may not be happy all the time, but you can choose to look beyond your circumstances.
Is there anything you'd add to this list? While schools may not implement many of these lessons into their curriculum parents and teachers can take time to impart them to students in other ways so that they're better prepared to face the world after high school.
For more life skills worksheets and resources for teens, check out Help Teaching's Life Skills and Study Skills printable pages. We're adding worksheets to them on a regular basis.
Challenge the pre-teens, teens, and young adults in your life to learn key life skills by downloading our free life skills checklist.

Physical fitness is essential to our health. Yet, with full work schedules and equally busy children, fitting in the time for exercise too often falls to the bottom of the list. May is National Physical Fitness and Sports Month. That means it's the perfect time to make a commitment to yourself and your family to stay active. To help get you started, we've gathered a list of 100 activities to do with your family. Whether you have toddlers, tweens, or teens, taking time to improve your health and promote quality family time is worth every second!
Host Backyard Games
Whether you're in your yard or at a park, there's nothing like open space to inspire movement. While they may not always show it, your children will get a kick out of seeing you acting like a kid again. Consider inviting friends and neighbors to join you in these outdoor games. You can even combine these activities into a full-fledged backyard Olympics!
1. Make and run an obstacle course
2. Take on the high seas with a game of pirate ship
3. Design, build, and play your own mini-golf course
4. Seek treasure or discover nature with a scavenger hunt
5. Play a game of soccer, volleyball, flag football or another team sport
6. Run relay races
7. Strategize as a team in a game of capture the flag
8. Get messy – play in the mud, have a frozen t-shirt race, engage in a shaving cream battle, or even slip on a water slide covered in chocolate syrup
Lend A Hand
Volunteering can keep you moving while you help out others and your community. Depending on the volunteer opportunity your family may be packing, cleaning, stacking, running, or building! So lend a hand, teach your children the importance of social responsibility, and work in some physical fitness while your family spends meaningful time together. Sites like VolunteerMatch can help connect you with the right cause for your family.

9. Help out at a bottle and can drive
10. Clean up litter along roads or trails
11. Participate in a run or walk for charity
12. Join a community building project like Habitat for Humanity
13. Collect, organize, and distribute food through your local food bank
14. Volunteer at a meal center
15. Explore new places while giving back – plan a family volunteer vacation
16. Lend a helping hand around the yard or home of a grandparent or neighbor in need.
Roll with Rainy Days
Rainy weather can be challenging for families with rambunctious children. Kids need to move, but a string of poor weather can dampen their spirits. Don't let the weather impede your fitness goals. Instead, roll with the rain and keep the family moving!
17. Play indoor hide-and-seek
18. Challenge the family to a game of fitness bingo
19. Build a blanket fort and play in it
20. Make cardboard box cars, then race them
21. Crank up the tunes and do a freeze dance (think musical chairs)
22. Have a pillow fight
23. Play follow-the-leader
24. Dress up and walk the runway in a family fashion show
25. Play charades or other movement games
26. Pretend to belt out tunes in a family a lip sync battle
27. Put on a family talent show
28. Read and act out a movement story or video together
29. Kick up your heels and play a dance video game
30. Get outside and go puddle jumping
Do Chores
They're not glamorous, but chores must be done. On the plus side, chores help burn calories. Divide tasks and make a morning of getting some things done around the home and yard. Turn on some background music and agree as a family on something fun to do together once the chores are finished.
31. Mow the lawn
32. Rake leaves – jump in the pile before picking it up
33. Try on old clothes, pass down or donate ones that no longer fit
34. Paint a room
35. Chop and stack wood
36. Walk the dog
37. Wash and clean out the car
38. Clean the windows
39. Sort through books, donate ones no longer wanted or needed
40. Vacuum the rugs and mop the floors
41. Run errands – walk if you can or park the car at the further spot in the lot
42. Plant a family tree
Get Adventurous
Teens may be more reluctant to spend time as a family than younger children. Engage them with these high adventure activities and embrace your wild side along the way! Due to the need for specialized equipment and professional instruction, adventure activities can be more expensive than other fitness options. However, check coupon sites as they often feature significant discounts to places that offer these activities.
43. Ride into the sunset on horseback
44. Rage the rapids on a rafting tour
45. Scale a wall at a rock gym
46. Get tangled up in a ropes course
47. Go mountain biking
48. Vacation by going on a family camping trip
49. Try indoor skydiving
50. Participate in a mud run or obstacle race as a team
51. Take a SCUBA certification course
52. Play laser tag
53. Train together for a CrossFit competition
Explore Someplace New
Getting kids out of their everyday environment can open their eyes to the larger world and spark excitement and curiosity. Whether you fly across the county to visit a new city or explore a local museum, a day of walking and discovering a new place adds up to a lot of steps! Be sure to check with your public library first, it may offer free or discounted passes to museums.
54. View works of art, explore history, or learn science at a museum
55. Visit a national park – families of 4th graders get free annual passes here
56. Take a walking tour of a city
57. Ride your bikes the length of a rail trail
58. Climb a mountain
59. Brave a cave tour
60. Put on costumes and join a historical reenactment
61. Go letterboxing or geocaching
62. Play on a playground your kids haven't been to before
Make A Splash
There is nothing like playing in water during the heat of summer. Kids can spend all day splashing in a pool or digging in the sand, so join them! Many communities have public beaches or pools that are free or at reduced cost for residents.
63. Run through the sprinkler
64. Ride the waves on a boogie or surf board
65. Try paddle boarding
66. Have a squirt gun battle
67. Team up for a water balloon fight
68. Paddle a river or lake in canoes, kayaks, or paddle boats
69. Jump over waves
70. Hit a home run with water balloon baseball
71. Register emerging swimmers for lessons
Take On Winter Weather
Winter brings a unique set of challenges to staying fit. Don't let the weather keep your family indoors. Rather, bundle up and take advantage of the fitness opportunities that come with snow and ice! By trying a new winter sport, your family may fall in love with an activity you can do together for years to come. If you don't own winter sporting equipment borrow from friends or look for places that offer daily rentals.
72. Downhill ski or snowboard
73. Cross-country ski
74. Go ice-skating
75. Build a snow family
76. Have a snowball fight
77. Make snow angles
78. Shovel the driveway
79. Shovel a neighbor's driveway
80. Explore the woods while snowshoeing
81. Go ice fishing
82. Hop on a sled
83. Try snow tubing
Create Healthy Eating Habits
Eating healthy is an essential part of any fitness plan. With hectic work, school, and extra-curricular schedules, setting aside time to prepare and share healthy meals can be challenging. But, we all must eat, so take the opportunity to teach your children lifelong eating habits while spending some quality time together!
84. Pack a healthy picnic and hike to a scenic spot
85. Take a cooking class as a family, check nearby grocery stores as some offer free programs
86. Set up a schedule where each family member is responsible for planning and cooking a meal
87. Involve children in packing their own lunches
88. Go to your local farmer's market together
89. Go fruit picking at a nearby farm or orchard, then try a new recipe with the fruit
90. Cook one meal a week that features locally grown, seasonal food
91. Gather favorite family recipes and publish them in a cookbook – check out Blurb
92. Plant a home vegetable garden or potted herb garden
93. Join a community garden
94. Volunteer at your child's school and help raise a school garden
95. Spice up dinnertime by planning a weekly themed meal night – from Meatless Mondays to Fancy Fridays, your kids will look forward to this new family tradition
Make Time for Mindfulness
The end of a harried day is the ideal time to come together as a family and create time for a few mindful moments. There are many wonderful free mindfulness videos and audio recordings available online or through your public library.
96. Practice yoga along with a video geared for kids or families
97. Dim the lights, get comfortable, and listen to a guided meditation recording
98. Try progressive muscle relaxation
99. Do some calming breathing exercises
100. Lay on a blanket in the yard or park and focus on the sounds around you or stargaze
How does your family stay fit and active? Share your ideas in the comments. Visit Help Teaching and browse our collection of free physical education printables!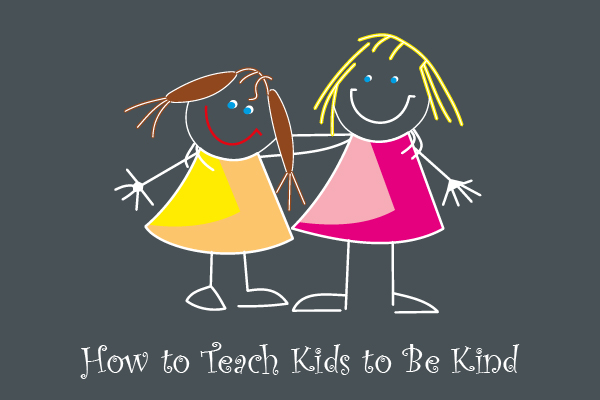 Every day, stories about bad guys fill the news, but it's the stories of kindness that really stand out. Whether it's a fast food employee helping a customer or a group of students checking on a Grandma in the Window, these stories show the importance of being kind. Unfortunately, especially when people are stressed or tensions are high, showing kindness isn't the norm. Harvard's Making Caring Common project found that 80 percent of middle and high school students thought achievement and happiness were more important than caring for others. Still, teachers and parents can help turn those numbers around by teaching kids to be kind.
Modeling Kindness
The first step in teaching kids to be kind is to model kindness. That means it's time to end the "Mommy Wars", set aside the political differences, stop pointing out what everyone else is doing wrong, and start focusing on what they're doing right. You can model kindness by:

Saying please and thank you
Regularly telling others what you appreciate about them
Speaking to others in a pleasant tone, even if they upset you
Treating others, including children, with respect
Pitching in when you see a need (without complaining)
Giving random compliments to others
Keeping your negative thoughts to yourself
Doing unto others as you would have them do unto you
Kids tend to model the behaviors of the adults around them. If they see you regularly being kind, they will begin to exhibit kindness in their own lives. Of course, no one's perfect. There will be moments when you tell someone off, hurt someone's feelings, or fail to help someone in need. Taking the time to apologize when you were less than kind can also help kids learn a lesson about the importance of kindness.
Offering Positive Praise
Just like adults, kids need validation. They want to know that they're appreciated and that they're doing the right things. According to Greater Good in Action, kids actually have a propensity towards being kind. Parents and teachers can encourage kids to act on that propensity. Instead of focusing on what kids are always doing wrong, take some time to focus on what they're doing right, particularly when it comes to kindness. Say things like:
"You are a very helpful person."
"I appreciated it when you said 'Please' before you asked me for…"
"It was a great idea to…"
"Thanks. That was very kind of you."
"I like the way that you thought about others."
Don't praise kids every time they act kindly, otherwise they are likely to act a certain way just to receive the praise. Instead, try to point out a few positive moments every week to let kids know you appreciate how kind and helpful they are.
When kids decide not to act kindly, focus more on how it made the other person feel rather than criticizing or punishing the kids. For example, "Did you notice that James looked sad when you called him a name?" or "When you ask me for something without saying please, it makes me feel unimportant."
Thinking about Kindness
While many kids are born with an innate desire to be kind, parents and teachers still need to plant seeds of kindness in their minds. Talk to kids about what they think it means to be kind. Ask them to share memories of acts of kindness. You can open the conversation with these writing prompts, which also make great discussion questions.
Providing Opportunities to Be Kind
Of course the greatest way to teach kids to be kind is to give them plenty of opportunities to show kindness. These can be big acts of kindness, such as collecting money for charity or taking bags of food to a food pantry, or smaller acts of kindness, such as picking up trash on the playground or giving a friend a hug when they are sad.
Some ways kids can show kindness every day include:
Holding the door open for strangers
Smiling at people who make eye contact with them
Keeping a gratitude journal and regularly writing what they are thankful for
Writing thank you notes to others
Complimenting others
Waving hello when they see someone they know
Calling family members they do not see often
Writing notes or drawing pictures for family and friends
Asking if they can help when they see someone tackling a big job
Offering to let a classmate go first
Saying please and thank you
Doing their chores without being asked
Doing things they see that need done without being asked
Throwing away trash they find on the ground
Saying "I love you"
Taking some time to pet and talk to their pets
Check on elderly neighbors
Some big ways to encourage kids to be kind include:
Donating some of their clothes or toys to charity
Serving a meal at a homeless shelter
Visiting a nursing home or sending cards and flowers to the residents
Using allowance money to buy something for someone in need
Paying for someone's meal at a restaurant (with allowance money or your help)
Offering to do chores or yard work for an elderly or disabled neighbor
Donating books to a preschool or library
Cleaning up litter in the park or around the school
Sending cards and care packages to deployed servicemen and women
Collecting money for a favorite charity
Donating food or toys to a local animal shelter
Participating in a 5K run or walk for charity
Speaking out against bullying as part of an anti-bullying campaign
Volunteering to tutor another student
Making your neighbors gifts for the holidays or on their birthdays
If you encourage kids to show kindness when they are young, they are more likely to grow up to be kind adults. If you want to take the conversation on kindness a step further, check out Edutopia's Eight Steps Toward a Kinder World. Remember, kindness matters.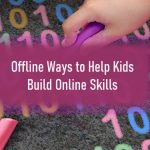 In a world that is increasingly reliant on technology, it feels like kids are always in front of screens. While you want them to learn how to thrive in a technologically-centered world, you also don't want them to spend their entire lives online. Thankfully, there's good news. Many of the critical thinking and communication skills kids need to thrive online can also be developed offline. So get kids to put down the screens and do some offline learning that will help them next time they log back on.
Practice Typing
Muscle memory is a big part of being able to type well. It's similar to playing an instrument like the guitar or piano. Your fingers learn where to go.
Print or draw a copy of a keyboard and practice moving your fingers to type the same set of words over and over again.
Make a Maze
Create a maze and write steps to help someone get through it.
One way is to create a LEGO maze and write instructions to get through it using the fewest commands possible.
Give Instructions
Similar to a maze, work on communication skills by having kids give someone else instructions on how to do something. Make a LEGO figure, draw the same picture, make a peanut butter and jelly sandwich, etc.
Play a Guessing Game
Come up with a number and see how quickly kids can guess it. Play 20 questions and have them use yes/no questions to try to figure out what you're thinking of (easier if it's a specific topic, like Pokemon characters). If you want to take the activity further, talk about the decisions that were made in the process.
Find Multiple Ways to Complete a Task
For example, ask kids to fold a sheet of paper to create 16 equal rectangles. Then ask them to find another way to do the same thing. Can they come up with three ways? Four ways?
Play If, Then Simon Says
Take Simon Says to the next level by turning it into an If, Then game. Don't think this is just for little kids. If you throw in some tricky if, then statements it can be challenging even for older kids. Even high school students enjoy a good game of Simon Says as a brain break every now and then.
Create a Visual Sequence
Take a story kids have read or an experience they've had and turn it into a visual sequence using only arrows and singular images to describe what happened.
Make a Binary Alphabet Creation
Using the binary alphabet, have kids make a bracelet, a LEGO sequence, or a code on graph paper (coloring in the squares a different color for each number) to write a message in binary. Then see if you can guess what it says.
Have Fun with Emojis
Draw pictures of emojis to tell a story. Play emoji Pictionary. Make faces that mimic emojis and try to guess what emoji each person is trying to make. Find more educational uses for emojis with 15 Ways to Emoji-fy Your Teaching.
Solve Riddles and Logic Puzzles
Ask kids riddles and see if they can answer them or print off some logic grid puzzles or logic challenges for kids to solve.

Some fun riddles and puzzles you can find on HelpTeaching include:
For more great ideas, CS Unplugged offers lesson plans and resources to help kids learn computer science skills online. If you have a Minecraft fan at home, you might also enjoy 10 Offline Ways to Bring Minecraft into the Classroom.
What favorite games or activities do you have to help kids learn tech skills offline?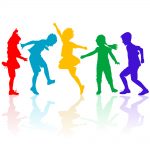 Dancing along to a song or singing a tune sounds like a simple activity to pass the time, but for children, it's so much more. Numerous research studies have found that music is a major contributor to children's growth and development. Combined with movement, music accelerates the development of cognitive, physical, emotional and social skills that can prepare a child for the big world.
Let's take a look at the positive effects of song and dance to the development of children and how you can help your child reap these benefits.
Moving and Singing
Music has the ability to get us moving and it can also put us in the mood to simply sit back and relax. Play a happy, upbeat tune and you can see little children bouncing along to it. Turn the volume down and choose a soothing classical piece and you'll find babies falling asleep without a fuss. Such is the effect of music on human behavior, and this is something you can use to help your child develop.
Moving along to music improves coordination among different body parts, allowing your child to develop motor skills. They learn to control movement, develop different muscle groups and get a good exercise. Dancing is great for muscle development, balance and strength. When children dance in a group, they also develop spatial awareness, allowing them to become less clumsy while paying more attention to others in the same space.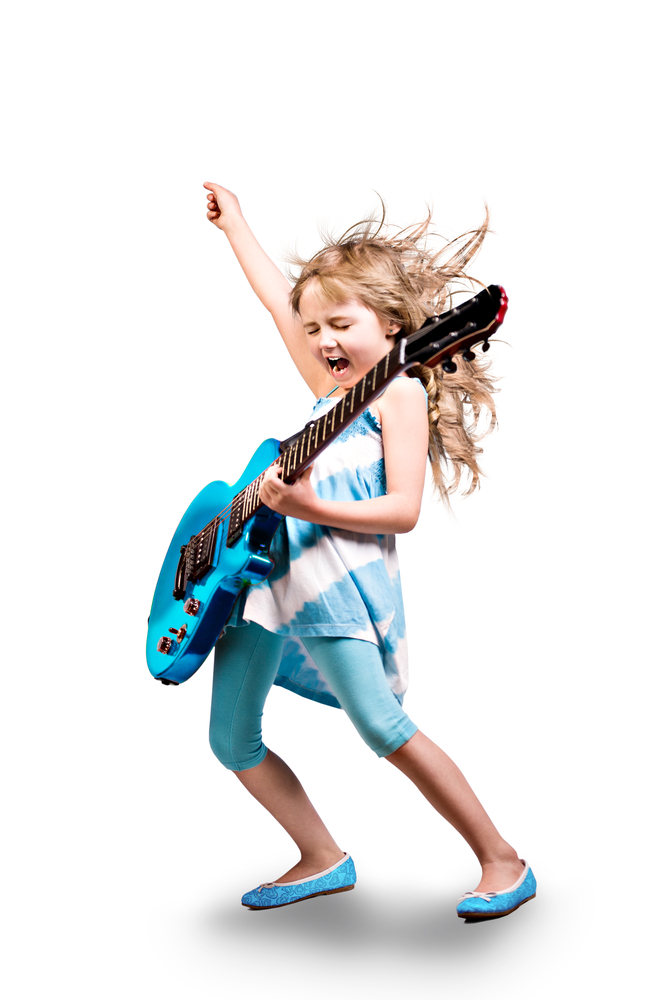 Young children with good gross motor skills are also able to hone their fine motor skills more quickly. This helps them when learning how to write and play a musical instrument such as an acoustic guitar, ukulele or a piano.
Singing, while not often seen as a strenuous physical activity, is actually a good aerobic exercise as well. Singing and dancing are aerobic exercises that improve the efficiency of the body's cardiovascular system. They increase the amount of oxygen in the blood and make you alert, and trigger the release of hormones that are linked to feelings of happiness.
Soothing babies by singing lullabies and nursery rhymes is also a good way to develop emotional regulation in children.
Musical Activities at Home
Making song and dance a part of the everyday life at home is probably the best way to reap the benefits early on. Here are some fantastic ideas to make music and movement a family affair.
Let your child play with toys that make sounds. We're not just talking about toy instruments such as rattles and xylophones for babies. Even a simple wooden spoon can make a sound when hit against a bowl, so let your child experiment and discover the different sounds they can make using a variety of objects.

Sing together. It really doesn't matter if you think you sound like a goat – what matters is you for a bond with your child as they learn how to sing along! Start with popular nursery rhymes (such as "Twinkle, Twinkle" and "Baa, Baa, Black Sheep"), the birthday song, the alphabet song, and other fun songs for children.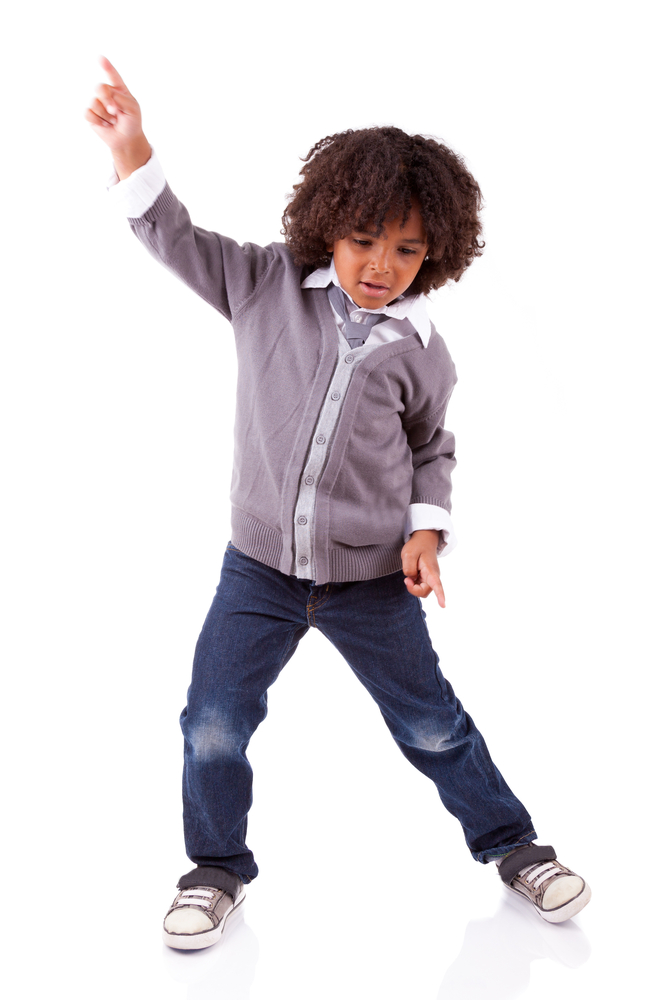 Incorporate music into your child's everyday routine. Make up a wakeup time song, a snacktime song, a bathtime rhyme, a lunch ditty, a bedtime song, a pick-up-your-toys-time song and what have you. It makes these activities more enjoyable for little children too.

Get dancing, get bonding. Encourage your child to move along to music by doing some dancing yourself. Infants and toddlers make simple movements that are fine-tuned as they grow. Dance with your child and you'll be doing it until they have dancing children of their own!
What's your experience with music and raising your kids? Tell us your story!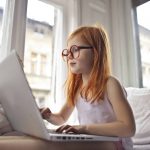 Teachers around the U.S. are scrambling to come up with lesson plans and resources for students as many school districts are making the decision to shutter schools for the next two to three weeks (or even more) to help slow the spread of COVID-19, the disease caused by the novel coronavirus, which has been declared a global pandemic.
Continue Reading this Entry
It's the beginning of a new school year and you're anxious to jump into the new curriculum. However, as many veteran teachers will tell you, before you jump headfirst into the new curriculum, it may be helpful to take some time to review. Of course, you can also review during the school year – before midterms, after covering a difficult subject, or simply when you want to see where your students are. One thing's for certain – reviewing can you save you a lot of time and headaches during the year. In addition to saving time and headaches, reviewing previously taught material offers other benefits as well.
Review Helps Students Gain Confidence
You don't start an AP Calculus course by having students find the derivative of a function. Instead, you build up to that skill by reviewing trigonometric functions and discussing limits. By starting with something students know, you help build their confidence to tackle more complex tasks.
Review Shows Where Students Are
Reviewing with students, also helps you gain a sense of where students are and what gaps may exist in the learning. For example, you may hope to move into a lesson about writing complex sentences and realize that students still don't understand the basic parts of speech (nouns, verbs, adjectives). While you may not be able to fill in all of the gaps before introducing new content, you will know the areas where you may have to spend a bit of extra time as you introduce new concepts throughout the school year. If only a few students have gaps, you may be able to provide them with worksheets, video lessons, and other resources to help catch them up.
Review Improves Retention
As a teacher, your goal isn't just to cover the standards, it's to ensure that students retain the information as well. By reviewing previously taught material with students, you help that material to begin to take root in their brains so that it's more likely to stick with them. For example, if students hear once that a comma goes inside quotation marks, they're not as likely to remember it, but if they hear it multiple times throughout the school year and are required to practice putting the comma inside quotation marks, they're more likely to remember that bit of information.
Strategies for Review
When it comes to reviewing material with students, the level of review will depend on the level each student is at and the amount of time you can build in for review. Pick and choose the following strategies based on your students' needs.
Let Students Conduct the Review
Give students a chance to show what they know and to make sense of the information themselves by allowing them to conduct a review. A few ways you can do this include:
Summarize
Give students a concept or briefly review information with students and have them summarize what they've learned or what they remember in their own words. As students share their summaries with one another, they'll gain a better understanding of the concept.
Organize
Give students a set of information and have them organize it in a way that makes sense. You could give students a paragraph that needs to be put back into order or a group of animals that need to be organized by habitat. As they organize the information, students will get the chance to review the material and make meaning out of it.
Elaborate
Give students a task that requires them to use information they need to review in a new way. For example, students could use the laws of physics to solve a problem.
Info Dump
At the beginning of a lesson, give students a chance to complete an info dump, where they write down or say everything they remember about a particular topic. Have students work in pairs or small groups so they can learn from one another. When you get into the actual lesson, you can touch on topics students remember and clear up any misunderstandings they may have.
Incorporate Short Video Lessons
Short video lessons are a quick way to help students review a concept before introducing a new one. Help Teaching's self-paced lessons feature short videos accompanied by practice questions and worksheets. Best of all, you can assign individual students lessons to watch based on their needs.
Play Fun Review Games
Download a slideshow template to create your own version of Jeopardy or Who Wants to Be a Millionaire? that includes questions related to material students need to review. If you don't have time to create an entire slideshow, just create a list of a few questions and have teams of students take turns answering them in the classroom. You can add excitement by letting students try to shoot a basket every time they get a question correct.
Choose a Topic of the Day
Start each day or class period with a particular topic students need to review. You may have students answer a question in their journals, read a short paragraph and complete reading response activities, or even complete a short worksheet, such as a daily grammar review or number sense worksheets. You only need about five minutes a day to conduct a short review.
Integrate Old Material with New Material
As you teach new material, build upon previous knowledge. You can do this through an info dump, short bell-ringer activities at the beginning of every lesson, or by simply pointing out how the skills build upon one another. Not only will students review the concepts, they'll begin to see how different skills and topics work together. This will help them begin to make critical connections on their own.
Very few people can read or hear something once and remember it forever. Instead, they need to regularly review material to keep it fresh in their brains. Don't think of review as a waste of time. Instead, try to build time in your schedule to review with students at the beginning of the school year and throughout the year.
Do you have any strategies you use to review? If so, we'd love to hear them. Share your ideas in the comments!