Currently Browsing
How To
Since 2013, Help Teaching has brought you our Top 100 Free Education Sites. We're continually updating our list to provide you with the best resources. Not only can you find the top free sites for teaching math, science, English, and social studies, but we've also added some of our favorite computer science and coding sites, language sites, and homeschooling sites.
No time to go through the whole list? Just use "Quick Links" section to jump straight to the section that interests you and bookmark this article for a reference later.
QUICK LINKS:
10 Awesome Education Sites
Whatever the grade-level or subject area, these websites have something to offer. From high-quality lesson plans to entertaining games and educational videos, they represent some of the best educational websites in existence.
Code.org has gained recognition with its Hour of Code initiative. The website offers free, easy lessons to help kids learn some of the basics of coding. The lessons also help teach critical thinking and problem-solving skills.
Google is something most teachers know about, but many haven't taken the time to explore all of their awesome free resources for education. There are some fun activities too, such as Google Experiments where kids can create all kinds of unique simulations and games online.
FunBrain helps students learn through fun games related to math and reading. They'll also find books and other entertaining resources.
Scholastic has developed a reputation for its high-quality educational books and materials and its website does not disappoint, offering lesson plans, interactive activities, and articles designed to help teachers and parents.
Gooru helps students take control of their own learning by providing them with information about how they learn best.
Edutopia focuses on helping educators grow. From articles and blogs from those working in the field to informational videos and classroom guides, educators in all areas of education will stay on top of the latest trends and find tips to help them improve.
DIY.org encourages kids to learn new skills. Teachers and parents can challenge them to set goals and complete tasks on the site.
Science Bob gets kids interested in science by providing experiments, research, Q&A, and other info all focused on science.
Teachers Pay Teachers isn't technically a free site since teachers sell materials. However, there are plenty of free downloads on the site. You may find the perfect free worksheet, lesson lan, or classroom time-filler.
Ted-Ed goes beyond traditional Ted Talks by offering lessons to accompany many of those videos. In addition, you'll find animated videos and resources for elementary,middle, and high school students too.
Coding
Every day, in classrooms around the world, kids are learning how to code. Coding is a valuable skill that helps teach kids to think logically and develop the critical thinking and reasoning skills they need for our increasingly technological world. These resources offer free coding activities for kids.

Code.org is home to the Hour of Code. In just an hour, kids can complete a fun coding game. There are many games to choose from, including those that feature popular characters kids love.
Tynker offers its own free Hour of Code activities and games for kids to enjoy.
CodeCombat is an online, multiplayer game that requires kids to write code to play.
Kodu Game Lab is a visual programming tool that kids can download to create games of their own.
CS Unplugged teaches the principles of coding, but not in the traditional way. The site offers a large selection of offline activities designed to help kids develop these critical thinking skills.
Reading
Find games and activities for early readers, as well as texts for advanced readers, in this collection of high-quality reading websites. In addition to these sites, Help Teaching offers a large collection of public domain and original reading passages organized by grade-level, word count, and Lexile level.
CommonLit contains a wealth of free fiction and non-fiction texts for use in the classroom. Texts are organized by grade-level and theme.

Media Literacy Clearinghouse introduces students to a new type of literacy – media literacy. With all of the new technology and messages appearing every day, it's important for kids to be media literate.
Awesome Stories uses non-traditional reading materials, such as biographies and primary source texts, to get students learning through reading. Students can use the site to help with research and teachers can use the texts as part of lesson plans. Creating an account allows users to access audio versions of many of the titles as well, making it an ideal site for auditory learners and those with learning disabilities.
ReadWriteThink gets students to participate in critical thinking and reading activities through its lesson plans and interactive student resources.
Book Adventure is a free online reading program that provides students with incentives for reading.
Bookopolis is essentially a GoodReads for kids. The site allows students to read reviews written by their peers and helps them find the perfect book.
Writing
Whether students need an outlet for their creative writing or want to brush up on their grammar skills, one of these resources will get the job done.

Make Beliefs Comix gives kids a place to create their own cartoons and store them online. It features tons of clipart and other artistic effects to make the comics visually appealing.
Voki features animated characters that students can customize and manipulate to speak their words. It's a great tool to help with creative thinking, writing, and storytelling.
Grammar Bytes tests students' knowledge of grammar through simple multiple-choice activities and rewards them with cheesy virtual prizes.
Purdue OWL is an online writing lab from Purdue University that provides students, particularly those in high school and college, with everything they need to know about writing a paper, including grammar advice and paper formatting guides.
Social Studies
Teachers can find primary source documents and high-quality lesson plans, as well as discover ways to connect students to history, geography, government, and other areas of social studies online.

GeoGuessr tests kids' geography skills. Using images from Google's Street View, it plops players down in the middle of the street and asks them to figure out where they are.
National Archives: DocsTeach allows teachers to incorporate primary source documents and other historical texts into a variety of critical thinking and thought-mapping activities. Pre-made activities are also provided. Students can complete the activities online or through the DocsTeach app available for the iPad.
iCivics offers high-quality and engaging games for students to play while they learn about civics. Lesson plans help teachers incorporate the games in the classroom.
Sutori gives students the chance to create free interactive timelines and engage in collaborative learning.
What Was There? allows students to type in any city, state, or country to view an archive of historical photographs and other documents. It's a unique way to help them learn about history.
Math
Not all websites focus on elementary math skills. While many of these games do work well for elementary-age students, they also offer games and lesson plans for students tackling subjects such as algebra, geometry, and calculus.

Math is Fun is full of math resources for kids and teachers. It also includes an illustrated dictionary of math terms to help students understand difficult concepts.
Numberphile features short videos about numbers. They help kids explore complex math topics and make math more fun.
Math Games offers a large collection of math games and questions organized by grade-level and skill. It also includes a progress-tracking feature so teachers and parents can see what kids know.
AAA Math features online interactive math lessons for students in kindergarten through 8th grade.
Yummy Math connects math with the real world through timely news stories and other reading passages.
Math Forum offers online professional development opportunities and other resources to help math teachers improve their skills.

Science
Help students understand science with this collection of videos, games, experiments, and creative science activities.

PhET features many engaging simulations to help kids learn difficult concepts in science and math.
Wonderopolis shows kids a wonder of the day, and then gives them a chance to test their knowledge or join in on a discussion related to that wonder. Kids will be surprised by all of the cool facts that they learn and they may spark some interesting discussions in the classroom.
Molecular Workbench contains hundreds of simulations, curriculum models, and assessments designed to improve the teaching of science.
Science Made Simple gives kids science experiment ideas and other science project topics. It also offers help when preparing for a science fair.
The Science Spot offers lesson plans, activities, and student examples from one teacher's science classroom, as well as daily science trivia challenges and daily science starters.

BioDigital is a human visualization platform that allows students to explore the human body in really cool ways.
For even more science-specific resources, check out the Ultimate Guide to Teaching Science.
Art
Art museums around the world have made it their mission to teach students about art. These websites introduce students to art theory, let them explore classic works of art, and even give them the chance to create art of their own.

Artsonia bills itself as the world's largest kids art museum. All of the artwork has been created by kids and, while the site is free, parents can also purchase products featuring their kids' artwork.
Artsology helps kids learn to appreciate the arts by providing them with the opportunity to play games, conduct investigations, and explore different forms of art.
NGAKids Art Zone allows kids to explore popular art movements, themes, and artists and offers guides to help teachers as well.
Tate Kids gives kids a chance to explore famous works of art, play art-related games, and even create their own works of art to add to their online gallery.
Music
Encourage kids to think beyond One Direction and their other favorite artists and experience new types of music. Kids can learn about the symphony and classical music or even build their own musical skills by learning through ear training or playing instruments online.

Andrew & Polly is an indie children's music duo that has created a podcast called Ear Snacks designed to help kids learn through music, sound, and unique experiences.
Classics for Kids regularly highlights famous composers and provides teachers with activities to use in the classroom.
KIDiddles has lyrics and audio files for over 2,000 kids songs for music teachers, or any teachers, to use in their classrooms.
Good Ear may not look like an awesome site, but it contains a lot in its simple design. This website provides virtual ear training to help serious student musicians learn to recognize the differences between notes.
Virtual Musical Instruments lets kids play instruments online. Instruments include the guitar, piano, pan flute, drums, and bongos.
Health and Safety
Health and safety are important to kids. Whether kids want to know more about keeping their bodies healthy or staying safe online, these websites have them covered.

KidsHealth is the top website for kids to learn about their bodies and their health. It features easy-to-read articles and kid-friendly graphics to help kids learn about a whole host of topics related to health and safety.
CDC BAM! focuses on teaching kids about their bodies. BAM stands for body and mind and all of the resources on the site help kids learn more about their bodies and keeping their minds sharp.
NetSmartzKidz and its sister site, Netsmartz, promotes online safety. Kids and adults can learn all about staying safe online and avoiding dangers such as cyber bullying.
StopBullying.gov helps prevent bullying in all forms by providing teachers, parents, and students with resources to educate them about bullying and let them know what to do when bullying occurs.
PE Central is a physical education teacher's ultimate resource. It includes lesson plans, assessment ideas, and other resources.
Early Education
Don't forget about your younger learners too. Many websites, including our own Early Education collection, offer games and activities designed to help toddlers and preschoolers build their basic skills.

Preschool Express is full of crafts, activities, bulletin board designs, and finger plays for early education teachers and parents to use with kids.
Starfall promotes beginning reading and number skills with fun stories and activities.
Funbrain Jr. brings the fun and quality of Funbrain to a younger audience with its early learning games.
Songs for Teaching offers a large selection of fun songs to help teach preschool students.
Super Simple Learning's resource section includes free flashcards, coloring pages, worksheets, and other resources for children, teachers, and parents.
Educational Games
Kids love to play games online. Why not encourage the practice by introducing them to some fun educational games websites? They'll have fun and you'll know they're learning.


Arcademic Skill Builders offers a series of racing games for kids focused on math and ELA skills. Best of all, many of the games are multiplayer so kids can create rooms and play against their friends.
Quizalize lets teachers turn content into fun quiz games for students. It's free to create quizzes, but teachers can also buy inexpensive quizzes from other teachers in the marketplace.
Cool Math Games is the ultimate site for kids who want to play math-oriented games. These arcade-style games are a lot of fun and many accompany the lessons found on the site.
Primary Games has a lot of educational games for kids to play mixed in with some "just for fun" games too. All of the games are kid-friendly.
Games for Change gets kids thinking about problem-solving and social issues by providing them with unique games to play. Many of the games help kids solve world problems or introduce them to social issues.
Educational News
It's important to keep up with the news. These websites cover the latest education news and also provide kid-friendly news sites to use with students.


Education World's main page highlights the latest news in the world of education, including interesting research and controversy.
Education Week publishes a weekly newspaper all about education. Its website highlights many of those stories so you can access them for free.
Smithsonian TweenTribune features unique news stories for kids. Stories are organized by Lexile level and cover topics related to kids' interests.
Time for Kids gives students and teachers access to many of the articles from Time for Kids magazine, even if they don't subscribe. Stories focuses on world news stories and pop culture.
DOGO News promotes "fodder for young minds" by sharing unique news stories, including stories of people doing good around the world.
Educating Yourself
With the introduction of open courseware and TED talks, educating yourself online has never been easier. Find access to actual college courses and learn what you want to know from the experts in the field. At HelpTeaching, we have launched our own line of online K-12 lessons that students can use for self-directed learning.


TED features videos and other resources from some of the world's greatest leaders, innovators, and thinkers. If you want to learn more about a particular field, chances are there's an expert talking about it.
Khan Academy offers free online courses in a wide variety of subjects. It offers the most content in math, but also has courses in science, economics, test prep, and more.
Open Education Consortium allows you to search for open courses around the world. It also provides news on the open courseware movement.
MIT OpenCourseWare gives you access to courses from one of the nation's most prestigious colleges.
Coursera helps you find and sign up to take free online courses from some of the world's top universities and other experts.
Youtube has been around for a long time, but that only supports its awesomeness. You'll find a lot of video tutorials on everything from fixing a car to learning how to beat a difficult level on Angry Birds. Don't forget to check out Help Teaching's YouTube channel with online lessons too.
For more resources, don't forget to check out the Ultimate Guide to Self-Learning for Kids and the Ultimate Guide to Self-Learning for Teens and Adults.
Homework Help and Study Skills
For general homework questions and help studying for that big test, students should check out this collection of websites. Teachers will also find study skills lessons to go over with students in class.

HomeworkSpot provides students with links, resources, games, and reference materials to help them build their skills and complete their homework.
Fact Monster Homework Center connects kids with reference materials and tools to help them successfully complete their homework.
Shmoop offers homework help, literature guides, and a ton of other resources for students. The site's writers incorporate a lot of humor in their writing too, making the site incredibly entertaining.
Howtostudy.org features articles on different study skills and test-taking strategies. There's even a subject-based "How to Write" section to help students learn how to write all kinds of informational texts.
Don't forget Help Teaching's Study Skills and Strategies worksheets either!
Lesson Planning
Lesson planning can be time consuming, but with high-quality pre-created lesson plans, lesson plan templates, and a place to store their lesson plans, teachers can simplify the process.

The Differentiator provides teachers with lesson plan ideas to help them incorporate higher-order thinking skills, change up the products students create, and add to the resources they use. This helps ensure teachers aren't presenting the same lessons all the time and that they reach students in many different ways.
ShareMyLesson offers lesson plans and other resources shared by teachers, educators, and educational companies around the world.
Classroom Management
If teachers want students to learn, they must have good classroom management. These resources help keep students in control and encourage behavior that promotes learning.

ClassDojo is a classroom management system that allows teachers to set goals for students, track their progress, and reward them for that progress. Parents can also access reports to see how their children are doing.
Remind gives teachers a free, easy, and safe way to share important information with parents and students via text message. All phone numbers are kept private and parents must opt-in to receive messages.
BouncyBalls is an online game where the noise level makes the balls bounce. The more balls bouncing, the noisier the classroom is, reminding students to quiet down and focus on their work.
NEA Classroom Management offers a classroom management survival guide, as well as articles and resources to help with specific areas of classroom management.
Super Teachers Tools contains free resources such as seating chart makers and countdown timers that can help teachers implement solid classroom management strategies.
Language
Whether students are looking to learn a foreign language or improve their English language skills, these sites are designed to help.

Internet Polyglot offers free videos, games, and other resources to help language learners memorize words in a new language. It also offers over 4,000 vocabulary lessons.
Busy Teacher features thousands of articles, worksheets, slideshow presentations, and other resources designed to help English language learners and teachers. All resources are available to view and download for free.
Google Translate is a free translation service provided by Google. You can translate a few words at a time or a whole document. While not 100% accurate, it can be a good place for language learners to start.
Open Culture contains a collection of the best free language learning courses and resources online.
Homeschool
Homeschool curriculum can be expensive. Thankfully, there are plenty of free resources out there to help offset the cost. You'll also find lots of tips, tricks, and other resources to help make your hoeschooling journey successful.

Homeschool.com bills itself as the #1 resource for homeschooling and with good reason. The website is full or articles about homeschooling, local homeschooler groups and even free curriculum and homeschool mom planner.
Beestar offers online elementary math and reading exercises. With a free account, kids can access a set number of free worksheets a day. There are also competitions kids can enter for a small fee.
Brainly gives students a place to ask questions and get answers. Think of it as a moderated Reddit or Yahoo! Answers for kids and teens. Most of the content on the site is free, although some verified answers require a subscription.
CK-12 is a platform that offers free online textbooks and resources for students and teachers. Why pay for curriculum when you can get free, customized resources online?
Hillsdale College provides free online courses to help people learn more about the principles of American democracy and study some of the authors and artists who were part of America's foundation.
Life Skills
There are some skills that aren't taught in high school, but they're extremely important for students to learn. These sites help students gain these essential skills.


Practical Money Skills bills itself as a site that offers financial education for everyone. The site includes free articles and learning modules for students, lesson plans for teachers, and a host of fun games, including many related to athletics.
Gen i Revolution offers free personal finance and economics education for students through the form of a game. Students go through real-life scenarios and use the selection of characters and skills available to them to set things right in the financial world of the game.
Everyday Life from GCF Learn Free features multiple interactive tutorials designed to take students through everyday life activities, including work shills and getting around town.
Overcoming Obstacles is a free life skills curriculum for students in grades K-12. Their resources include strategies for teaching social and emotional skills. Teachers and parents must register for a free account to access the curriculum.
For more resources, check out Help Teaching's selection of free life and money skills worksheets.
Did you favorite sites make the list? If not, share them in the comments. Maybe they'll make 2019's list of the 100 Best Free Education Sites. Remember to check out Help Teaching for all of your worksheet and printable needs too.
Starting a new job can be stressful, but new teachers face obstacles like no other profession. In an occupation that relies so heavily on experience, a beginner can get lost before building up enough wisdom to overcome the daily stresses that arise in the classroom. Here are five simple ways to keep your confidence high and your classroom management strong whether you're in-person, online, or a mixture of both.
1. Use positive reinforcement to encourage students to succeed
Students of all backgrounds respond when there is a reward for positive behaviors. Verbal praise for a specific student's positive actions will often spur others to do the same. Tangible rewards such as stickers for the young students and homework passes for the older ones also do the trick. Make it a great honor to the students to have their work displayed in the class. My first experience in the classroom was a ninth grade Global History class in a tough Bronx, NY high school. After a rough September, I began a unit on Ancient Greece in October. I divided the students into small groups and designated each a Greek city – state to emulate. They would work in their groups for the length of the unit, with daily medals given for the top three "city-states" for quality of work, effort, and behavior. This Olympic simulation harnessed the energy in the room and gave even the most difficult student something to strive for: a place in the daily medal ceremony.
2. Set high standards and hold the students (and yourself) to them
We often set the bar too low for our students. It is important to set high – yet achievable – standards for them each day and each marking period. After the first marking period ends, work with each student to set a specific goal that improves upon an area in which they struggled in the first part of the year. Have them write a reflective piece as to why they didn't do well and how they plan to do better. Make sure to monitor their progress frequently with one on one conferences. Include their parents in the goal setting process. When students achieve their goals, it gives you another reason to use positive reinforcement to encourage others to work harder. I've had many students who didn't try hard because school was just too hard for them. When asked to examine the specific difficulty that was holding them back, some responded with telling answers. Vocabulary, reading comprehension, and a quiet place to do homework were just a few of the common issues we faced together. Identifying the problem made it possible to at least address it, and, in many cases, we did just that.
3. Don't fight battles that you can't win
It is very important to enforce rules and not to look weak in front of the assembled class, but some battles need to be lost in order to win the war. Not every student should be treated the same. What works as a punishment or a behavior modifier for one student will not work for all of them. For example, not every student is capable of handling direct and public criticism. Sometimes behaviors are best corrected in private or with only vague references to specific offenders. Students often respond to subtle cues, like your proximity to the misbehaver, a tap on the shoulder, or stern look. Even when a student acts out in an inappropriate way, it is not always necessary to correct the behavior with a lecture and punishment on the spot. End the disruption and deal with the fallout later. Word will surely get back to the rest of the class when the punishment or modification is doled out. Causing a scene to reestablish your credibility is not required.
4. Do not take on more responsibilities than you can handle
The first year of teaching is stress filled and requires an intense devotion to your craft. It is not recommended that you coach, take extra classes, or advise a club while you're in educational boot camp.
During my first year of teaching I put my higher education quest on hold while I battled to become a better educator. Despite my need for more income, I avoided all opportunities to earn unless it was paid training. I spent my free time planning, grading, researching, and reflecting. Every second was time well spent.
5. Learn from more veteran teachers
All teachers, new or veteran, should be observing their colleagues and sharing best practices, but the new teacher has special needs that others do not. Questions a new teacher should ask a colleague every day include "How else could I have handled that?" and "What did you do when…?"
If you have a problem student, seek out other teachers who have him in class or who have had him in the past. If there's a topic that you just can't pin down how to present, go to another teacher who has done it before. Pick a friend's brain before the first parent-teacher conference. Ask your union representative about the contract and how it affects those low on seniority. If your district has a new teacher center, go to every meeting and share your experiences with others.
It takes time to overcome a lot of the anxieties of a first year teacher, but it's easier to have faith and confidence in yourself when you know you're on the right path. Staying true to your training and the simple advice above will go a long way towards setting the course for stability and success.
What advice would you give to new teachers? Share your comments with us and be sure to check out our back-to-school tips for teachers as well.
It's back-to-school time and we know you're determined to start the year off right. But whether you're a new or veteran teacher, you still need some time to stop and get back into the back-to-school frame of mind. Armed with these 10 back to school tips for teachers, the new school year is bound to be a success no matter what it looks like!
1. This Year is Not Last Year
Whether your last year of teaching was great or terrible, head into this school year knowing that it will be different. That doesn't mean that if you had a great year last year, you won't have a great year this year. It just means you need to look at the year with fresh eyes. You will have different students with different interests and unique personalities. What worked for your students last year may not work this year and ideas that flopped last year may be this year's biggest successes.
Don't fall into the trap of thinking, "This year will be a breeze. I'll just use the same lesson plans, same activities and same materials I used last year." Instead, keep what you did last year as a backup, but go into the school year prepared to start over focused on a new group of students and their individual needs.
2. Get to Know Your Students
It takes time to get to know your students. Plan to spend a lot of time getting to know your students during the first week of school. This involves more than just learning their names. Find out their learning styles, what their interests are, and how they feel about the subject you teach. Create a few short tests or tasks to figure out where students are at so you know where to start the curriculum and to make sure no students are left behind if you'd planned to start much further ahead in the curriculum.
3. Make Students Feel Welcome
As you get to know your students, you should also make them feel welcome in your classroom. If you receive class rosters in advance, welcome students before they even step through your door by sending them a short letter or calling them and letting them know how excited you are to have them in your class. For a smaller class, post students' names around the room or give students a special gift on the first day of school. Greet every student with a smile and a handshake as they walk in the door and let them know that it is going to be a great year.
4. Communicate with Parents
The beginning of the school year is the perfect time to get parents on your side. You may not have many discipline problems during the first week of school, but you can still make phone calls or send e-mails to parents. During the first two weeks of school, make it a point to contact every student's parent at least once to share something positive. This will let parents know that you truly care about their children and that not every phone call from the school will be for something bad. Once students get wind that you contact parents for positives, they may be more motivated to behave in the hopes that they get another good phone call home.
5. Set the Tone
The first few days of school are usually a little more relaxed, but they are also important days for teachers to use to set the tone for the rest of the school year. In the midst of ice-breakers and administrative tasks, make sure students are clear about the rules and expectations for your classroom and start following those rules from day one. While you may not want to give homework on the first day, students should also start learning on day one. Plan an activity to introduce students to what you will be teaching and help them understand that learning is the main focus of your classroom.
6. Be Organized
If you are not organized at the beginning of the school year, it will be hard to get organized once the school year begins. Set up any folders, bins and other systems of organization you plan to use during the school year. Figure out how you will take attendance, collect and hand back student work, store extra copies of handouts and organize forms and other professional papers.
You can also get organized digitally. Create folders on your computer for each class period or to hold lesson plans and resources for specific units. Set up accounts for students on any websites you plan to use and make sure you remember your passwords for any accounts you plan to access regularly. Clean up your website and make sure your gradebook is ready to go. If you already have student and parent e-mail addresses, you can also make sure they are easily accessible in the computer.
7. Stock Up on Supplies
Even though students have school supply lists, chances are many of them will forget their supplies. Back-to-school time is the perfect time to stock up on pencils, paper, notebooks, markers and other materials you may need throughout the school year. Many large discount stores offer deep discounts on these items during the weeks leading up to the start of school. While it may seem crazy to buy 100 notebooks or 1000 pencils at once, in the middle of the school year you will love that you do not have to pay full-price to restock these items in your classroom.
8. Get Ahead While You Have Time
The beginning of the school year is the perfect time to get ahead. While you cannot plan detailed lessons before you get to know your students, you can determine the general sequence of what you plan to teach and do some lesson planning in advance. You can also start to fill out the paperwork for a grant you know you'll want to apply for, and make initial contacts for any field trips you know you are going to take. As you are going through your to-do list or organizing your classroom, if you start to set something aside to do later, stop and ask yourself if there is any part of it you can do now in order to make it easier to finish up later.
9. Ease into It
Don't throw yourself into the new school year. Instead, ease into it. If you can, gradually start setting your alarm earlier and earlier so it's not so much of a shock on the first day of school. Instead of rushing to get everything done two or three days before school starts, take a few hours each day a week or two before school starts and get a little bit of prepping done here and there. That large essay or massive homework assignment you want to give students can wait too. Instead of arming yourself with loads of papers to grade the first week of school, give a smaller assignment that you can check in class or have students take online. If students had a summer assignment to complete, check off those who brought it in and then give them a week to polish it, giving you some time to adjust to the new school year before being swamped with projects to grade.
10. Think Positive
Maybe you have to teach seven out of eight periods a day. Maybe you were saddled with multiple preps. Maybe your class roster contains some of the most notorious discipline problems in the school. Maybe your school performed poorly last year and the pressure is on to do well this year. Whatever issues you may face this school year, you must go into the year thinking positive.
Yes, you may have a full load of classes, but you get to influence that many more students. Prepping for multiple classes is hard, but at least you don't have to teach the same thing all day. Those discipline problems are going to test your patience, but you're guaranteed not to have a dull moment and maybe you'll actually turn them around. And those test scores? With your amazing teaching skills, of course they're going to go up.
You can be organized, have a cabinet full of supplies, and know exactly what to do during the first week of school, but if you have a negative attitude, none of it will matter. Whether this is your first year of teaching or your last year before you get to enjoy retirement, think positive. This school year will be successful and, if it's not, it'll be over in around 180 days. Then you'll get to start again.
You can always ease students into the learning process with Back-to-School worksheets from HelpTeaching. We've also shared some special tips for new teachers.
What back to school tips and tricks would you share with teachers? Leave them in the comments!
13 July //
Posted in How To //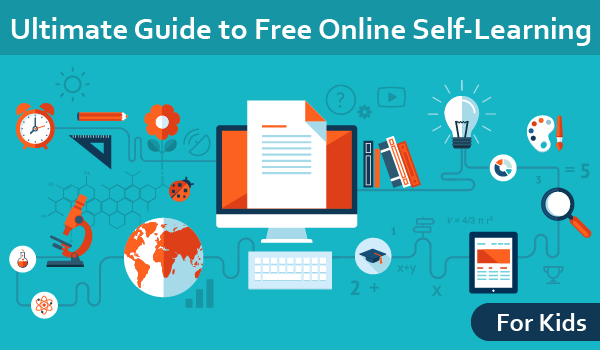 From random facts to courses from top universities, the Internet is full of places to learn. The key is knowing where to find them. HelpTeaching.com offers a large selection of free online self-paced lessons for math, science, social studies, and English, but there are many other resources out there as well. We have gathered links to help kids in grades pre-K through sixth grade learn online. The 70+ resources are organized by type (videos, online courses, reference materials, and more). Kids can learn by exploring these resources on their own or teachers can incorporate them into lessons to help enhance learning in the classroom.
Books
Magic Keys has made a wealth of storybooks available to kids. Storybooks are organized by age level (younger children, older children, young adult). It's one of the few story sites out there that doesn't just focus on younger readers. Many of its stories also feature character lessons for kids, making them even more beneficial for kids!
Pre-K through 2nd Grade
Most public libraries now offer free access to eBooks only, but you typically need a library card to access them. These resources offer kid free access to quality textbooks, non-fiction eBooks, and important documents – no library card required.
International Children's Digital Library provides access to thousands of free digital books for children. These books come from around the world, making it easy for kids to find fairy tales, folklore, and other resources to help them explore different cultures.
Reading Bear offers free learning resources for early readers, including presentations on short and long vowels. The fun presentations are all free and cover all major phonics rules.
Unite for Literacy offers many read-alouds for kids. Most of the books are non-fiction picture books that focus on using simple sentences and key vocabulary words.
StoryJumper has a library full of digital fiction and non-fiction books for kids. It also gives kids the opportunity to create their own books.
3rd through 6th Grade
National Geographic Life offers reading passage for kids at beginner/elementary, pre-intermediate/intermediate, and upper-intermediate/advanced levels. Passages feature audio recordings and reading comprehension questions.
100 Milestone Documents introduces kids to 100 documents that play an important role in American history. Through this site, kids can access the text of documents such as the Declaration of Independence and the Patent for Cotton Gin.
Scholastic: Listen and Read features 15 non-fiction books to help kids learn about people in their community, animals, and the job of the president. Audio is provided to help kids as they read.
Literacy Wagoll teaches kids "what a good one looks like" by providing them with samples of exemplar writing. A variety of essay types and other styles of writing are provided.

Courses/Lessons
You don't have to pay for expensive tutors or pay the tuition to an Ivy League university to get kids access to high-quality courses. These resources feature courses put together by top universities and other experts in the field to help kids learn about a whole host of subjects. Whether kids want to learn how to solve complex math problems or learn how to play the piano, there's a free course available.
HelpTeaching.com's own collection of math, science, and English lessons combines entertaining video and text-based lessons with short, interactive quizzes. Teachers and parents can choose lessons for kids to complee on their own or can incorporate them into whole class and small group based lessons. Lessons are organized by subject, grade-level, and length. Teachers and parents can also create their own tests and quizzes to accompany the lessons, and then administer them using our Test Room feature.
Pre-K through 2nd Grade
Starfall is a free resource designed to teach kids to read. By watching its free videos, listening to the songs, and reading the short stories, kids may even learn to read on their own.
E-learning for Kids features a wealth of free lessons for kids in many different subject areas. Access to lessons is available in five different languages.
3rd through 6th Grade
English Grammar 101 is full of free grammar lessons for kids and adults. Lessons are also great for ESL students.
Code.org has gained a lot of recognition for its free coding courses. Even the President has completed an hour of code and your kids can too.
Kid Courses is an organization focused on presenting free online courses for kids. Its standout lessons are called MathLibs, but they also offer lessons in art and rhetoric.
Canvas Network is a collection of MOOC courses from universities around the world. Many of the courses it offers may be of interest to upper elementary and middle school students too.
DiscoveryK12 is a free learning portal for homeschool families. An account is required, but all course materials are completely free.
LearnZillion focuses on presenting engaging video lessons to teach the Common Core. Creating an account is free and gives kids access to all of the lessons.
Kids Guitar Zone helps kids who want to learn to play the guitar do it for free. The site features 10 lessons to get kids started.
ChessKid is designed to help kids learn to play chess online. With this site, kids get free chess lessons and can test their skills against other kids from around the world.
All Ages
Grammar Monster has a large collection of free grammar lessons and activities to help kids learn about punctuation, parts of speech, and other elements of grammar on their own. While the majority of the lessons are appropriate for kids, a few do contain references to adult subjects (namely quotes involving alcohol), so parents and teachers should preview lessons before assigning them to kids.
CoolMath offers free interactive lessons for pre-algebra, algebra, and pre-calculus. Not only are the lessons fun, but the site also offers a host of free math games for kids to play.
AAA Math offers free online math lessons for kids. Lessons cover a variety of grade-levels and skills.
Hoffman Academy offers 100 free piano lessons for kids. Each lesson is accompanied by practice opportunities.
Free Piano Lessons for Kids features 22 lessons designed to teach kids how to play the piano. Kids will learn how to sit at the piano and even how to play a few songs.
CK12 is an awesome learning portal for kids. It combines videos, textbooks, and other lesson materials to help kids learn online. This resource is a high-quality, interactive site for kids. It offers fun simulations, plenty of practice opportunities, and other activities designed to motivate kids to learn. We especially love the BrainFlex challenge which encourages kids to build their skills while they're out of school.

Videos
Videos appeal to video and auditory learners. Some videos bring experts in a field directly into the home or classroom. Other videos use creative strategies and images to help kids learn difficult concepts and skills. The skills don't have to be academic either. With videos kids can learn how to cook, how to crochet, or even how to ride a bike.

EarthCam gives kids access to webcams from around the world. They can see what is going on live at thousands of destinations. Kids at this age can't drive and parents often don't have the time or resources to travel around the world with their kids. By looking at the webcams, kids can experience the world in real-time without leaving the house.
Pre-K through 2nd Grade
Universal Kids allows kids to watch episodes of some of its most popular shows.
PBS Kids videos give young kids access to episodes of some of their favorite PBS shows. The best part is that these shows are also educational.
Super Simple Learning is a company focused on creating educational songs for kids. Their website features free videos of many of their songs.
3rd through 6th Grade
Khan Academy gives kids one piece of information, "you can learn anything." It gives them the opportunity to learn with thousands of videos on a variety of topics.
WatchKnowLearn features free educational videos organized by subject area. Parents and teachers will also find videos aligned to the Common Core State Standards.
NEO K12 is a site full of educational videos on topics ranging from physical science to ancient history. Games and lessons are also included to help kids learn even more.
All Ages
BrainPop is a staple in many schools. While access to the full site requires a subscription, kids can still watch many of the fun videos for free.
TeacherTube is a website similar to YouTube. The difference is that all of the videos are designed to be educational.
Explore.org encourages kids to explore the world through webcams. Kids can view live webcams from around the world or watch informational films.
The Kid Should See This is focused on providing high-quality educational videos for kids. These videos focus on innovative technology and other cool ideas.
My Education Key features video lectures from colleges and other educational institutions. Content covers a range of age levels from kindergarten through college.
MIT K12 gives kids a look at science in the real world through its collection of videos.
Make Me Genius helps kids learn about science through free videos, PowerPoint presentations, and other resources.

Reference Materials
If kids want to conduct research using an encyclopedia, they no longer have to search for the correct volume, looking up the definition of a word doesn't require thumbing through a massive dictionary, and most kids today have never even seen an almanac. All of these resources, which are chock full of information can be accessed for free online.

Awesome Library has organized thousands of high-quality resources for kids. They can explore by topic or keyword to find information they need. When kids use a standard search engine, you can't guarantee the results will be kid-friendly, but all of the resources that appear in an Awesome Library search have been reviewed and approved. This gives kids the freedom to search for what they want in a safe space.
Encyclopedias
Enyclopedia Smithsonian takes the Smithsonian's amazing collections and turns them into an interactive encyclopedia. Kids can search by keyword or browse by topic.
Encyclopedia Britannica is one of the top encyclopedia companies in history and kids can access its content online. The site also includes the most current world news.
DKFindout! takes the content from DK readers and makes it more interactive. Kids can learn about a whole host of topics in an encyclopedia style.
Again But Slower takes a Wikipedia page and simplifies it to make it easier to read.
Dictionaries
Internet Picture Dictionary looks simple, but it's a great free dictionary designed to help kids learn new words. It's particularly helpful for kids learning English as a second language.
Visual Dictionary Online gives kid a new view of the dictionary. They see words connected to images which helps them make connections and gain a better understanding of key words.
Merriam Webster is one of the leading names in reference sources. Its online site gives kids free access to a dictionary, thesaurus, and more.
Search Engines and Misc. Facts
Boolify helps kids learn how to conduct more successful online searches using fun puzzle-style pieces.
Infoplease.com is an virtually every type of reference book all rolled into one. Kids can also find a calculator, spell checker, and other key resources.
Safe Search Kids performs a safe Google search for kids and also offers internet safety guides for kids, parents, and teens.
Kiddle offers a safe visual search engine for kids with websites, videos, images, and kpedia entries in the results.
Atlases and Almanacs
Owl & Mouse – Atlas introduces kids to the world through maps and facts for every country.
Farmer's Almanac for Kids makes the traditional Farmer's Alamanc accessible to kids. It features information on the weather and resources to help them learn about the world around them.

General Knowledge/Trivia
Learning doesn't always have to have a particular focus. Sometimes kids learn the most just by hearing random facts and bits of information. These small morsels of knowledge don't only serve as conversation starters, they can also inspire kids to want to learn more about a topic.

FAQ Kids gives kids a place to find answers to their questions. Questions are organized by category. The site itself is simply designed, but the answers are anything but simple. Many of them are 2-3 paragraphs long and contain facts to back them up.
Pre-K through 2nd Grade
Duckster features short encyclopedia-style entries on many different topics. All are written in kid-friendly language.
DLTK's Crafts for Kids is more than just crafts. It's a site full of educational printables and other information for kids, along with fun crafts and activities.
Squigly's Playhouse gives kids a place to play and learn. They can learn through games, fun facts, or crafts and activities.
3rd through 6th Grade
National Geographic helps kids learn about nature and the world through its interactive content. Kids can play games, read articles, and watch videos
ScienceKids.co.nz is focused on helping kids enjoy science. They'll learn facts about a variety of topics and find fun experiments to complete.
FactMonster is full of facts for kids. Facts are organized by topic and there's even a special homework help section.
Facts for Kids helps kids learn unique facts about people, places, history, and animals.
Fun Trivia is a quiz site designed for kids and adults. Kids can learn all kinds of facts by taking many of the fun quizzes on the site.
All Ages
Kids World Fun features lots of tips for kids, a "Did you know?" section, and even quotes of the day.
Cool Kid Facts introduces kids to fun facts on a variety of topics. Kids can learn about science, geography, history, or animals.
Funology wants kids to have fun. It provides them with recipes, experiments, and facts to help them have fun while learning.
Do you have any favorites from the resources above? Share them in the comments!
12 July //
Posted in How To //

Learning doesn't have to take place in a traditional classroom setting. With the help of the Internet, teens and adults can gain a wealth of information and build new skills on their own. From free textbooks to courses from top universities, HelpTeaching.com has gathered the best free online resources to help you learn online for free. Whether you're 16 or 96, there's no excuse to not learn something new today.
We've organized our resources by category and have noted whether each resource is best for teens (T), college (C), or everyone (E) to help you find exactly what you need.
Books
Reading is one of the best ways to gain new information. These resources provide free access to some of the best-known books in history and high-quality academic textbooks. Rather than spending hundreds of dollars on these books, teens and adults can learn from them for free.

Spectra, a comic book series from The American Physical Society, helps teens learn about physics in a very engaging format. At least eight different volumes can be accessed for free on Physics Central and will help teens learn how physics applies to every day and superhero life. T
Textbooks
Bookboon delivers textbooks on subjects such as IT, language, technology, and career advice in a free PDF format. These books are ideal for adult and community college learners. C
Textbook Revolution contains a database of free textbooks for many different subject areas. Books are organized by subject and searchable by title. C
Free Tech Books is a list of links to free technology-based books. Many books cover advanced topics related to engineering, computers, and mathematics. C
Open Stax provides college students with free, open source textbooks designed to meet their course standards and objectives. Books focus on science and math courses. C
Open Textbook Library was created to draw attention to the open textbook movement. Its collection includes a selection of free textbooks covering different subject areas, including some appropriate for high school. E
Classic Texts and Literature
The Harvard Classics are a collection of fifty books designed to cover the major areas of philosophy, religion, history, and literature. Many organizations, including Bartleby, offer access to them for free. E
Project Gutenberg has thousands of free eBooks featuring texts in the public domain. Books include classic literature and non-fiction pieces. E
Bookstacks is a free collection of literature that features titles from authors such as Agatha Christie, Charles Dickens, and Leo Tolstoy. E
Google Books allows users to look up published books by title and preview many of those books for free. It's a great resource for research. E
BookRix offers a large selection of free eBooks for download. Many books are works of fiction published by Indie authors. E
Free Booksy helps users find free eBooks for Nook and Kindle. Sign up for the free e-mail list or read the blog to see which books are available for free on certain days of the week. E
Read Any Book allows users to read a variety of eBooks by both Indie and well-known authors for free in their free online e-reader. E
Audio
Free audio learning resources make it easy for teens and adults to learn on the go. Audio books and podcasts are great to listen to while running or riding in the car. They can also be more entertaining than learning from a more traditional text.

Gutenberg Audio has a large collection of audio versions of public domain books. Many of the books are in English, but the site also has a huge selection of audio books in other languages, such as Chinese, Spanish, Hungarian, Tagalog, and more. E
Loyal Books, formerly Books Should be Free, features thousands of free audio books for download. Many books are fiction, but there's also a large selection of non-fiction books to choose from. E
Internet Archive: Audio isn't just limited to eBooks. It also features recordings of famous speeches and popular songs throughout history. E
Librivox is a site full of public domain audio books. All books are read by volunteers. You can download one to listen to or volunteer to record books yourself. C
Learn Out Loud offers a collection of free audio books, audio courses, and other learning materials. Be sure to search under the "Free Stuff" tab because the site does offer some books for sale. C
Podcasts are more popular than ever these days and many educational podcasts are still going strong. Browse the available podcasts on iTunes to learn something new. E
Podbean offers a platform for hosting and listening to free podcasts. You'll find podcasts on a range of topics. E
Videos
Videos offer a wide range of learning opportunities. Many video series help teens and adults build practical skills, such as how to fix flat tire or how to cook an omelet. Other videos feature lectures and narration from experts in the field.

Top Documentary Films makes many fascinating documentaries available for free. Documentaries are available on topics such as health, politics, human rights, and religion. E
DIY Network helps you spruce up your home by providing free online episodes of its most popular shows and video-based blogs with tips and tricks. C
Ted Talks have become well-known for the expert advice they contain. Watch as experts in their fields share their wisdom with you. E
BrightTalk focuses on providing free business and webinars to those interested in the business world. Find resources in areas such as finance, human resources, marketing, and information technology. C
All Things Science has transferred its wealth of science-based videos to Daily Motion. There teens and adults can learn about scientific innovations and see how science connects to daily life. E
CosmoLearning combines free online courses with videos and documentaries to help students learn about a variety of subjects. E
MIT Video brings the quality of MIT lectures to your computer. The videos all focus on science and technology-related content with over 100 channels of specific topics to choose from. C
@Google Talks are similar to Ted Talks and feature many professionals sharing their knowledge. This includes talks with celebrities and musicians too. E
Videolectures.net takes college lectures, academic talks, and conference videos, and organizes them into a free video site. The site has over 20,000 videos in many different languages. C
Courses/Lessons
Finding the time and the money to take college courses can be expensive. Through the MOOC and Open Course movements, teens and adults can access courses from the top universities for free. These resources help people reap the benefits from experts in the field and make it easier to explore topics of interest.

HelpTeaching.com's own collection of math, science, and English lessons combines entertaining video and text-based lessons with short, interactive quizzes. Teachers and parents can choose lessons for kids to complee on their own or can incorporate them into whole class and small group based lessons. Lessons are organized by subject, grade-level, and length. Teachers and parents can also create their own tests and quizzes to accompany the lessons, and then administer them using our Test Room feature.
Subject-Specific Courses
OER Commons is a large collection of free open education resources designed for students in primary school through adult learners. Best of all, you can combine resources to create your own textbook or course and then share it with others or save it for future reference. E
iCivics features a collection of free lesson plans and games decided to help teens learn about civics. T
A Crash Course in World History teaches you the history of the world in 42 episodes. E
My Own Business, Inc. helps adults by providing them with all the information they need to start their own business. C
SBA Learning Center is designed to teach wanna-be business owners the ins and outs of owning a small business. There's even a section geared towards young entrepreneurs. E
Excel Easy contains a large selection of lessons designed to help computer users learn how to navigate through the various features of Excel. This is a quality resource for teachers, students, and even those in the business world. E
College Courses
MIT Open Courseware allows you to access the content of MIT courses from the comfort of your own home. Search by topic, course number, or department. C
Open Culture has collected links to thousands of free courses, movies, and other educational materials available online. Their resources include free certificate courses. E
iTunes U is a collection of courses, audio files, and video designed to help you learn on your computer or any of your Apple devices. E
Wikiversity is a collection of educational photos, projects, and lesson ideas designed to help people learn from one another. E
Course Buffet finds open courses, tags them, and makes them easier for users to access. You'll find top courses from many universities. C
Coursera partners with over 100 universities and other educational organizations to provide over 1,000 free online courses. E
EdX is another site that makes it easy to find free open courses from top universities. While all courses are free, you can also earn college credit for some courses by paying a small fee. C
OEDB offers free open courses from many top universities. It also includes information on financial aid and scholarships to help those who want to go back to school. E
Reference Materials
Looking up a random piece of information doesn't have to require pulling out a dictionary or buying an entire set of encyclopedias. Free online reference materials make it easy for teens and adults to look up information such as the definition of a word, stats on a particular country, or the peak growing season in a region.

Almanac.com is a go-to resource for all things nature and weather-related. It also offers resources on cooking, baking, home, and health. Just as people used to use the paper-based version of the Farmer's Almanac for information in the past, you will find this website to be a handy reference. E
Dictionaries
Dictionary.com offers a free, online dictionary. You can also learn by checking out the word of the day. E
RhymeZone is a great resource for budding poets and others who like to rhyme. Simply type in a word and find a list of words that rhyme. E
Freelang provides free foreign language dictionaries which can be useful when attempting to learn a foreign language. E
Encyclopedias
Encyclopedia.com allows you to search over 100 different encyclopedias and other reference books to get the best information. E
Wikipedia is definitely one of the most popular encyclopedias online. It's a great source for initial research, but facts should always be double-checked. E
Other Reference Sources
Goodreads contains reviews of books and also has a search feature that allows users to find quotes from popular books. It's a great resource, particularly when writing a paper. E
Internet Public Library for teens helps teens finds books, websites, and other resources for learning. It's also a great site for homework help. T
Ref Desk highlights some of the best reference websites and organizes different reference resources into categories to make it easy to find whatever you need. E
World Atlas offers maps from around the world, along with articles about where to travel and key information about different countries. E
General Knowledge/Trivia
Life-long learners aren't always focused on taking a course or learning about a specific topic. Many times, they simply enjoy gathering random information. The Internet is full of many free resources designed to provide them with just that. Not all of the information is useful, but it is certainly interesting, and you never know when a piece of information, like 10 different ways to use a gumball, could come in handy.

Mental Floss is a magazine and a website dedicated to providing readers with random facts and information. You can learn all about history, literature, and science, as well as fun facts about pop culture topics, such as television shows and movies. E
How-To
HowStuffWorks explains just what you think it would – how stuff works. Search by keyword or category. E
WikiHow is a how-to website that teaches you how to do almost anything you want to do with step-by-step instructions, pictures, and videos. E
Instructables offers instructions for all sorts of DIY projects. They range from home projects to crafts and science experiments. E
LearnThat.com focuses on helping you learn new information related to business, personal finance, and technology. It does so through a series of blogs and video tutorials. C
Questions and Answers
Whyzz is focused on providing answers to questions. Type in a question to search the Whyzz database for answers. E
Quora bills itself as the best answer to any question. On this site, you can search for answers to a question that has already been asked or post your own question and wait for others to answer. C
Trivia
Buzzfeed is known for its funny videos and slideshows. While a lot of its content is humorous, it's also a great place to learn something new. C
Bored.com encourages you to end boredom by learning something new. It is full of fun articles and activities. E
Daily Infographic highlights an infographic each day, making it a good way to learn a large amount of information at once. E
Homework Help
Shmoop offers a series of online courses and study guides designed to help high school students. Each comes with a dose of Shmoop-style humor. T
SparkNotes is known for its literature guides, but also offers many study guides for other subjects and major standardized tests. T
CPM Homework Help offers help with math homework at the high school level, focusing on courses such as algebra and calculus. T
No matter how old you are, you're never too old to learn. For more free educational resources, check out the Ultimate Guide to Free Online Self-Learning for Kids. Don't forget to check out our Ultimate Guide to Teaching Science and Top 100 Free Education Sites too.
What are some of your favorite resources for self-learning? We'd love to hear them!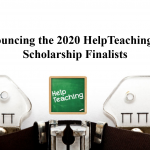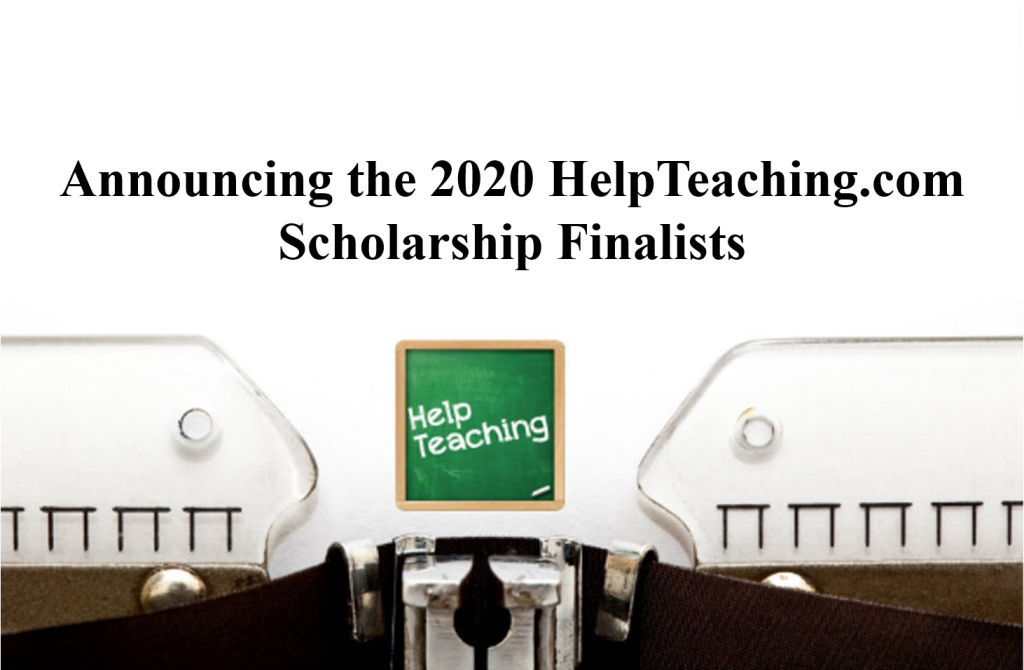 Every year, Help Teaching holds a scholarship competition for aspiring writers. High school and college students submit their best short stories and informational texts for kids in the hopes of winning a $1,000 prize.
This year, our team read through nearly 800 scholarship entries, many of which were amazing works. This year, instead of choosing ten finalists and a few honorable mentions, we narrowed the pool down to 15 pieces. The following entries rose to the top and one was ultimately declared the winner.
Congratulations to all of the finalists and the 2020 HelpTeaching.com Scholarship winner.
Jeana Schafer's piece takes kids through the digestive process by describing what happens to a cupcake from the moment it begins to enter the mouth. Through this piece, kids can learn more about what happens to the food they eat. Jeana is a 2020 graduate who plans to attend UC-Davis.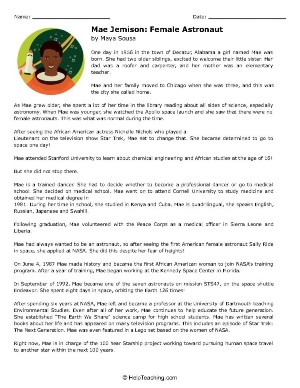 Mae Jemison was the first African-American astronaut. This piece by Maya Sousa, a student at the University of Colorado – Denver, describes her life and her impact on the space community.
Mr. Rogers was known for his kindness and willingness to have difficult conversations in a way that kids could understand. This piece by Justin Hui, a recent graduate who plans to attend the University of Pittsburgh, shares a bit about how Mr. Rogers got his message across.
Jennifer Xu, a member of the Carlmont High School Class of 2021, wrote a piece that shows kids the importance of recycling. As they read, kids can pick what they want to do with a plastic water bottle and find out what happens as a result of the choice they make.
Have you ever been geocaching? Drew Cribbs, a graduate of Morgan County High School who plans to attend the University of Georgia, introduces kids to a way to enjoy a modern treasure hunt. The piece offers an overview of geocaching to help interest kids in the activity.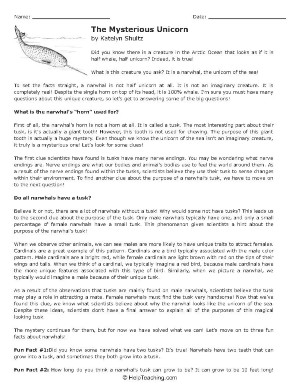 Narwhals are often thought of as mythical creatures, but they're actually real. In her informational piece, Katelyn Shultz, a student at UNCW's Watson College of Education, shares some fun facts about this unique creature.
Julie McCullough, a student at WGU, put her special education knowledge to work and wrote a story about an otter who struggles with loud noises. This is a great story to help students with autism or other sensory issues and can also be shared with other kids to help them understand their peers.
Red can symbolize many things, but in Asian cultures it is often a symbol of prosperity and good fortune. Yen Nhi Ha, a student at Jersey Village High School, shares the importance of this color in this short informational piece.
In this short story by Arianna Turchetti, a boy and his teacher have a very open conversation about what a prosthesis is. This story is a great way to introduce students to a topic that may be uncomfortable or unfamiliar to them. Arianna is a graduate of Enochs High School and plans to attend the Georgia Institute of Technology.
Mariah Bowers, a student at the University of Phoenix, takes students behind the scenes of the theater and introduces them to the costume shop. This short piece highlights some of the key positions in the costume shop, from the designer to the stitchers.
Lena McEachern, a student at Carlsbad High School, shared the story of Ruth Wakefield, owner of the Toll House Inn and inventor of the infamous chocolate chip. Her story shows that sometimes not having the right ingredients on hand can lead to sweet surprises.
Many students struggle with public speaking, but Keely Bayley, a student at Fishers High School, gives them hope. This piece shares tips to help improve public speaking skills, beginning with the most important thing to remember when giving a speech: be prepared.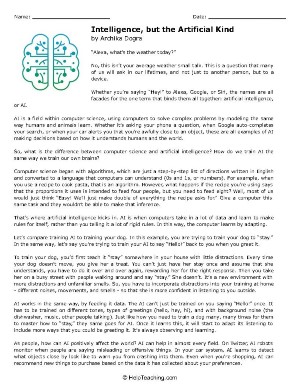 How many people use voice recognition devices on a daily basis? This piece by Archika Dogra shares some information about these devices and explains how they differ from more conventional forms of computer science. Archika plans to attend Princeton University.
One of our favorite pieces came in just before the deadline. Katrina Chiong, a student at Northside College Prepatory High School shared an informative piece about baby cuddlers. The piece explains the important role this hospital volunteers play in the lives of preemies.
#1 WINNER! Bessie's Dream by Joanna Chong Jiaxuan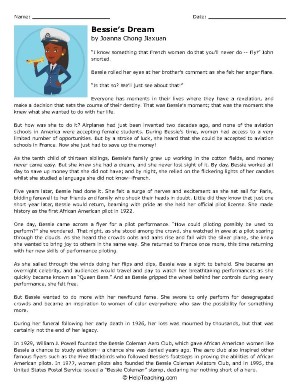 Bessie Coleman was one of the first African-American and female pilots in the world. This winning story from Joanna Chong Jiaxuan, a student at San Jose State University, describes how Bessie worked hard to reach her dream and the impact she had on the world.
If you know a high school or college student, encourage them to apply for the HelpTeaching.com scholarship next year. Entries are due June 1, 2021.
Don't forget to read the stories from our previous finalists and winners: 2017, 2018, and 2019.

Emojis have taken the Internet by storm. While their overuse may make you cringe, they're a big part of the language your students speak. We say, "If you can't beat 'em, join 'em!" By embracing emojis and making them a part of your teaching, you can start to speak your students' language and make your classroom a little more fun.
Reading and Writing with Emojis
Rebus Stories
Rebus stories are texts where key words and phrases are replaced with images. Create your own rebus stories using emojis to represent some of the words or have students create their own rebus stories using emojis. As students read through the stories they can build their vocabulary and comprehension skills as they decode what each emoji means. Here's a cute rebus story for you to use as an example.
Emoji Prompts
Instead of giving students a traditional writing prompt, give them a prompt written entirely in emojis. If you're overwhelmed by the thought of putting emojis together, websites such as the Random Emoji Generator will provide random prompts for you. We've also created a short emoji prompts worksheet you can use as a fun activity with students.
Translating Texts
Can you imagine what Shakespeare would look like written in emojis? Test students' understanding of texts in creative ways by having them translate key scenes or quotes from novels into emoji-filled sentences. The idea isn't as crazy as it sounds. In fact, a group of writers already translated Moby Dick into emojis, but we bet your students can do it better.
Translating Emojis
You can also turn the tables and translate some of your students' messages and comments using emojis into plain English. This will help your students see how they can use different forms of words and other styles of communication to convey a similar message. It also serves as a great lesson on the difference between formal and informal language.
Annotating Texts
When students read a text, you encourage them to annotate the text by highlighting and writing notes in the margins. When students read texts on the computer or tablet, why not have them annotate with emojis? These little faces and other images can help students quickly note their feelings on different sections of the text and give them a simple way to locate important points later on.
Four Pictures
A popular game shows players four pictures and has them guess the word all of the pictures have in common. Use emojis to create a similar game using your students' vocabulary words. For example, a snowman, snowflake, Christmas tree, and set of skis may be used for the word "winter" or a trophy, sunglasses smiley face, star, and exclamation point may lead students to the word "stellar".
Changing Language
The Common Core State Standards discuss how language changes over time. Talk with students about how emojis are part of a changing language. Hold a formal discussion where students share the pros and cons of emoji use and the effect they have on society or use this worksheet to get students to think about the changes on their own. You can also talk about changes to emojis and what emojis need to be added or taken away.
Math and Science with Emojis
Pictographs
Pictographs are graphs that use pictures to represent information. Instead of using traditional clip art or hand-drawn pictures, students can use emojis to create their own pictographs to represent data. Each emoji will represent a different unit.
Word Problems
Spice up traditional word problems by incorporating emojis. You can use emojis to replace key words and phrases, similar to how you would use them in a rebus story. Emojis can also represent numbers in problems. For example, if heart+heart=10, then how much does one heart represent?
Illustrating a Process
Few scientific videos are more entertaining than Bill Nye's explanation of evolution using emojis. Like Bill Nye, your students can create their own videos or diagrams using emojis to illustrate different parts of a scientific processes. Or you can just incorporate Bill Nye's series of emoji videos into your teaching.
GE Emoji Science
Another emoji resource to use in your teaching is GE Emoji Science. This Periodic Table ditches the chemical symbols in favor of emojis. Clicking on an emoji will open up an engaging explanation of a scientific concept for kids.

Emoji Puzzles
Emoji puzzles help build critical thinking and logic skills in students. To build an emoji puzzle, create a set of emojis related to a particular concept. This Can You Solve These Emoji Puzzles? video uses movie names and other pop culture references, but you can do the same for scientific principles, theories, or famous people and events in history.
Social and Emotional Learning with Emojis
Recognizing and Expressing Emotions
Emojis help kids learn how to recognize and express emotions. Have kids use their faces to recreate emojis or imagine what sound each emoji would make. Teachers who work with kids who struggle emotionally may also find that allowing them to express themselves through emotions rather than orally may help break down communication barriers.
Secret Codes
Some kids have trouble communicating with regular language, but they may not have as much trouble communicating with a secret code. Encourage kids to use emojis to write out messages, and then attempt to decode the messages they create.
Behavior Tracking
Emojis can be a simple way to track student behavior. Keep a chart of student names and regularly add emojis to log student behaviors throughout the day. Make these logs accessible to students so they can see how they're doing. Encourage them to get all smiley faces or decrease the number of angry faces as they go throughout the day.
And when you need to get our your own emotions, don't forget to check out We Are Teachers Emojis of Teaching to help you express yourself. You can also turn emojis into a history lesson by sharing The History of Emojis with students.
What are some of your favorite ways to use emojis in the classroom?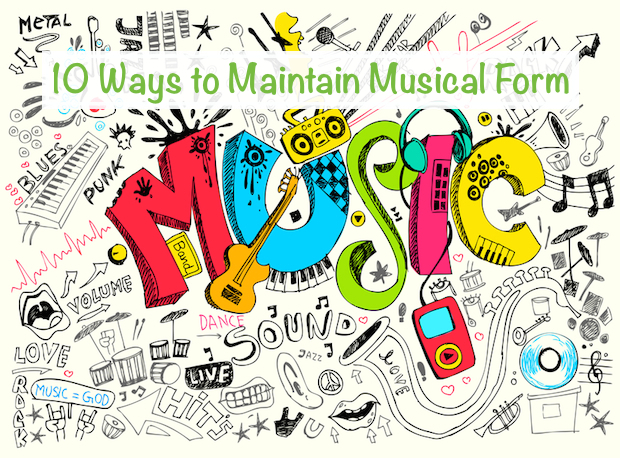 School's out and band directors aren't  hounding anyone to practice, but that doesn't mean kids should put their instruments away. It's very important to maintain your musical skills during the summer. Don't put off practicing until "tomorrow," because soon tomorrow will become the first day of the new school year and the musical "lip" will be lost.  Once the lip is lost,  it's hard to find it again.
It only takes 10 minutes a day to keep up musical momentum, particularly if honing skills, rather than halfheartedly playing familiar songs over and over is the focus. Seriously, ten minutes! While it may not seem like much, it can be very effective. We have many ideas to help keep up the musical skill level that kids have attained during the school year.
The 10-Minute Practice
Spend 10 minutes a day on one of the following exercises, or a combination of exercises, can help keep a musician in tip-top musical shape.  Note, if using a combination of exercises, spend at least 2.5 minutes on each exercise to benefit musical muscles. Alternating days on exercises is fine, too. Any practice is better than no practice.
1. Long Tones
Long tones are exactly what the term sounds like: holding tones for a long time. Starting off in the easiest range of the instrument (voices count!) is best, and the note chosen should be held as long as possible. Seeing spots means it's too long, but having a lot of air left over means the tone isn't held long enough. Long tones help keep the embouchure in shape and the lungs strong.
2. Practice with Volume
Playing high notes softly requires quite a bit of control on an instrument, and even the most non-musically inclined person can instantly tell the difference between a "good" high note and a "bad" one. If a high note is played with too much volume the sound will distort and crack (and babies will scream, dogs will bark, and glasses will break).  Keep the corners of the mouth firm when blowing high notes and, over time, notes will become easier to play and nicer to hear.
3. High Note Practice Using Register/Octave Key (Woodwinds)
The best method for woodwind players to practice high notes and keep control is to play a low note first, and then add the register or octave key for the higher pitch. Start with the lowest note, then lift one finger at a time while blowing from low to high. For a challenge, start from high, then play to low.
4. Blowing High Notes (Brass)
A common mistake younger brass players make is thinking high notes mean a LOT of air and a LOT of pressure, when the opposite is true. Low notes use more air than high notes on all wind instruments. The secret to playing well-controlled high notes is using a small amount of air while blowing out a fast and narrow air stream. One way to test air flow is to hold the index finger 8 inches in front and try to blow on the fingernail. The air on the nail will feel like a small breeze blowing all around, and if it were a real candle, it will remain lit.
There is a noticeable difference in air flow when putting the same finger less than an inch in front of the lips and blowing at the fingernail.  The air will feel like a straight, narrow, pointed beam of cold air. Notice how the embouchure changed when blowing far away and close to the lips. When playing high notes, aim for the thin, stream of cold air.
5. Buzzing (Brass)
Brass players can "buzz" into the mouthpieces to keep up facial muscle strength. Putting the lips tightly together and blowing to make a "bzzz" sound is the first step in learning the instrument, and keeping up the embouchure. It's not as easy as it sounds, as the lips need to remain straight, and the "bzzz" sound should sound consistent. This needs to be done through the mouthpiece while taking breaks when the lips become tired.
6. Silent Fingering
Need something quiet to do? Try silent fingering. The mouthpiece or reed is not needed for this exercise. The instrument should be held with proper posture, while the fingers move up and down the keys. Use the same pressure on the keys as if this were "real" playing. Moving the fingers up and down the keys will build up muscle strength and technique. This can be done with or without looking at music.
7. Silent Tonguing
Silent tonguing doesn't mean sticking your tongue out at anyone, but rather instrumental tonguing practice. This can be done with just the mouthpiece while watching TV, or with just the mouth alone. If using a mouthpiece, blow softly. Combine this with silent fingering for a double challenge.
8. Learn a New Piece
Open up to the challenge of learning a new piece of music this summer, one that is at a higher level than normal.  Work through a small section at a time until it is mastered. Working small instead of playing the piece from front to back over and over will ensure a better understanding of the music. Picking different sections to work on at a time rather than playing the music in order can help stave off boredom.
9. Sight Read
The lungs, hands, fingers, lips, and tongue aren't the only things that need practice, the brain needs it too! Sight reading is the ability to read through music correctly (or close to it) upon first sight. Some musicians are better at this than others, and this is because they can read music differently than others. Many musicians look at every note individually, rather than ahead at each measure. Instead of seeing four eighth notes, think of 2 sets of 2 notes. Four groups of sixteenth notes are easier to grasp quickly than counting sixteen eighth notes. Grab some new music and play through it without stopping. Do this a few times over a week, and then go back and look at the music and notice any patterns in rhythms or notes.
10. Have a Recital or Talent Show
Arrange a recital in the garage or back yard for friends and neighbors. A month ahead of time invite friends to play or perform, and invite other friends to be in the audience. Throw in a few programs, punch, and cookies and there's one happening music party.  Not only will this be memorable and fun, but the crowd will be wowed by the techniques that have been practiced!
Keep it Up!
Practicing shouldn't be a drag or a chore, but rather a fun challenge. It's easy to become frustrated when playing an instrument, and everyone fumbles and occasionally makes mistakes. By working through trouble spots diligently, progress will be quickly made.  Practicing 10 minutes a day, five days a week, for two and a half months, clocks in 500 minutes worth of practice, which is almost eight and a half hours! Adding just a few more minutes to the day will make even more of a difference.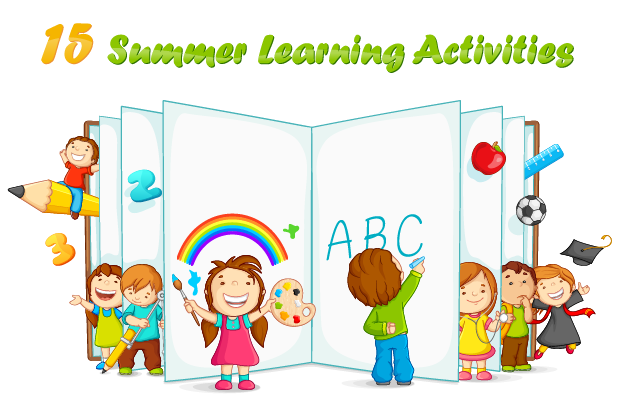 Summer's here! It's time for fun in the sun, family vacations, and… learning. While you want to give your kids a chance to relax, you don't want them to lose all they learned during the school year. To help keep their minds sharp, incorporate some learning into their summer activities. Not sure where to start? We've got plenty of ideas to help your kids learn during the summer while still having fun!
Elementary School
Give your elementary student a chance to have some hands-on fun this summer.
Head Outside
Start by getting out of the house and observing the world around you. Set up a scavenger hunt and have your kids scour the neighborhood in search of certain colors, sights, or sounds. Draw a map and see if they can navigate their way from point A to point B.
Explore Science
While you're outside, take some time to explore the world of science. Talk about how the flowers boom and the animals that you see. Discuss the weather and notice changes in nature when it rains. For more ideas, try some of these science exploration ideas.
Visit the Library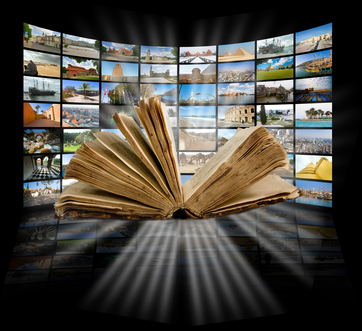 Stop by your local library and give your kids a chance to look for some new books to read. Look for books by favorite authors or head to the non-fiction section and check out books on your child's current favorite topic. Need some book suggestions? Our Black History Month Reading List offers a few titles to get kids started. Once they've found their books, encourage them to read on rainy days or take along a book when you head to the beach or the park.
Play Online Games
When you're taking a break from laying in the sun or playing at the park, let your kids sit down at the computer and play some games. For both math and reading games, check out Funbrain.com or head to Math Game Time for some math-based play. The websites for your child's favorite TV shows also often have fun, educational games for them to play. For more games, check out the sites found on our list of free education websites also offer plenty of free games and other fun learning activities for kids to enjoy.
Build their Character
Who says all learning has to be academic? During the school year, your child's teacher and friends have a big influence on her life. Use the summer to build some key character values. These values will help them when they face conflicting viewpoints and character trials during the school year. You can work on building manners by having a dinner party, helping out others by volunteering, and asking "what would you do?" questions that incorporate scenarios related to honesty, respect, and other character traits. For older elementary and middle school students, you can incorporate some of the resources found in this blog post on character education.
Middle School
Pull your middle schooler away from the video games and phone and have some educational fun.
Read a Book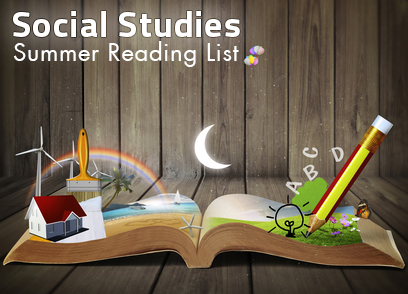 Your middle schooler isn't immune from reading a book either. While he may not want to be caught dead at the library, you can still pick up a few books and make him set aside some time to read every day. If your middle schooler doesn't like reading, choose a few graphic novels or look for non-fiction books that focus on his current interests. Check out our social studies summer reading suggestions to get him started and let him learn a bit about history while he reads.
Conduct a Science Experiment
Have some fun with science experiments this summer too. The kitchen offers a great place to start and gives your pre-teens and teens a chance to learn how to cook at the same time. Science Buddies offers a large selection of cooking & food science fair activities. These free science websites offer plenty of experiments to last the entire summer. If you're ambitious, organize a neighborhood science fair and get all of the other kids on the block involved in conducting experiments too.
Get Online
Chances are your middle schooler will want to spend most of the summer on the computer or her phone talking to her friends. Let her go online, but encourage activities beyond socializing, such as visiting some of the top Free education sites. Encourage your middle schooler to build a new skill, such as learning how to code at Code.org or donate to charity while building vocabulary skills through websites like Free Rice.
Work on Executive Functioning Skills
The summer offers a great chance to build some skills that will help your middle schooler succeed when school starts back up again. Work on some of the same executive functioning skills that teachers work on during the school year, such as setting up a routine and using a planner to help keep your middle schooler organized.
Take a Trip
For your family vacation, let your middle schooler do the navigating and build map-reading skills at the same time. Can't afford a vacation? Bring some maps into your home and plan a dream vacation anyway.
High School
Don't let your teen sleep all day this summer.
Watch a Movie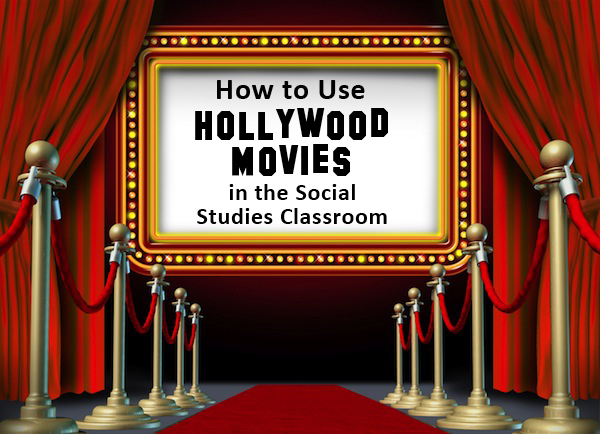 Getting your teen out of bed can be enough a challenge during the summer. Give in and let him spend time on the couch watching educational movies. Try out some of these movies about historical events or some educational YouTube channels.
Conduct Research
Use the summer as a chance to get your teen to explore some of his or her interests through mini research projects. Explore a specific period of history, look further into a concept they discovered in a movie, or just encourage them to find the answers to the questions they have on their own.
Enlighten their Devices
If you can't pull your teen away from his phone this summer, make the phone more educational. Add educational apps or even force your teen to learn before texting or using Instagram and Snapchat with an app such as StudyLock, which requires teens to answer academic questions before using their devices. You can also encourage learning through silly apps.
Volunteer
Get your teen out of the house and do something to help others. The summer is full of volunteer opportunities. Your teen can work with a summer camp, help out at a food pantry, go on a mission trip, or even just do some yard work for elderly neighbors.
Make Some Money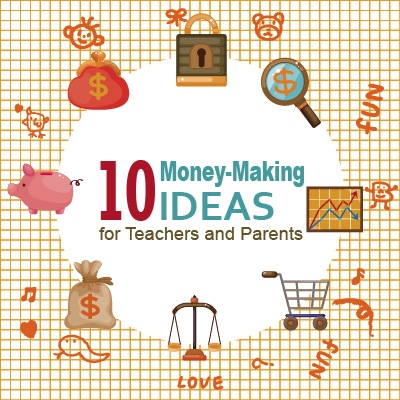 Of course, summer is also a great time for your teen to make some money. Getting a job will teach your teen about managing money, working with others, and building real-world skills. If a traditional job, such as working at a grocery store or fast food restaurant, doesn't appeal to your teen, encourage her to get creative. Have a yard sale, sell a craft, or start your own family business. If you're home with your teen all summer, use your free time to make some extra money too with these money-making ideas.
Have more ideas for keeping kids learning during the summer? Share them in the comments.
For more ideas, we suggest 100 Fitness Activities for Families and 100 Summer Activities for Kids.
21 June //
Posted in How To //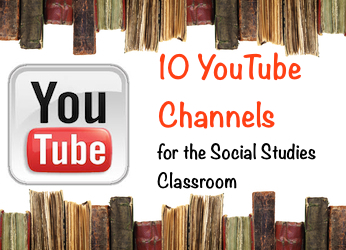 21stcentury students are constantly plugged into technology, making it the teachers' responsibility to use their interests to engage them in the classroom. YouTube gives educators the ability to use a familiar website and an interesting medium to teach about themes and concepts that relate to their subject areas.
While there are thousands of great videos scattered about YouTube, these are ten channels that house a collection that will improve your lessons and your students' understanding of social studies.
This series, produced by ABC at the turn of the century, breaks down major moments in American history with archived film footage and interviews with participants and regular people who lived through those moments. The small chunks of information make this series an invaluable tool for reinforcing concepts with visual primary sources.
These videos also work well for a world history class, as events like World War II and the Cold War are an important part of that curriculum, too.
These videos give a fast-paced, thorough and entertaining overview of many different topics in history, literature, economics, and other key subjects. You can also find related resources and more easily search some of the videos on the Crash Course website.  It's important to note that most of these videos are not appropriate for elementary and middle school students, but there is a Crash Course Kids series that might be okay.
This channel helps viewers gain a quick overview of key events in history through short, illustrated videos. Each video is narrated and told in a story format to make it more engaging for students.
What makes Twitter and Facebook so popular? Why do kids prefer to text message in code than write in full length English? It's because they prefer bite sized chunks of information and the movement towards these small doses of content is exemplified by the Khan Academy. Here you will find a huge library of lectures ranging from five to 20 minutes that use relevant and interesting visuals to teach about a specific topic. Wondering what that FICA Tax is that's taken out of your paycheck? Watch this. Need a quick primer on how communism is different than capitalism? Here ya go.
It is hard to spend time on current events due to time and curriculum constraints, but whenever there is a historical topic that connects to a modern one, we should make it a priority to discuss that connection. For example, the AP has dozens of very short videos on the current situation in North Korea that can be used in conjunction with a Cold War unit.
This channel provides a breathtaking database of presidential speeches and occasions that can accent any lesson in modern American History. From clips of the famous Kennedy – Nixon presidential debates to President Clinton's take on gun control after the Columbine school shooting, these videos make it simple to enhance an already stellar lesson plan with relevant primary source video.
Search through the playlists available on this channel and marvel at the resources they have compiled. Heartbreaking stories of loss, uplifting stories of love, and everything in between.
I don't know exactly what to make of this, but it may be the most creative mixture of pop culture and history that I have ever seen. The team at History for Music Lovers rewrites songs from the last forty years of pop music to teach about a historical figure or period. They also film music videos, complete with costumes and plots, to accompany their song parodies.
Watch The French Revolution, as sung to Lady Gaga's Bad Romance, William the Conquerer set to Justin Timberlake's Sexy Back, or  relive the Eighties with Billy Idol's Eyes without a Face transformed to The Crusades.
Some of the songs will be before your students' time, but the effort and creativity on display is sure to break any generational walls.
The Biography Channel on You Tube has endless "mini – bios", all around five minutes in length; a perfect amount of time to spend on a video clip within a lesson plan.
Help Teaching's YouTube channel features videos on a range of subjects including social studies.  You can also find ad-free versions of the videos on our online lessons page. Best of all, each lesson is accompanied by worksheets to help assess what students have learned.
You Tube may provide students with music videos and clips of teens getting pranked by their friends, but it also can be a tool for learning. Use the channels above to augment your materials and find your own to show students that the web is also a place for education.