Currently Browsing
Posts Tagged ' teacher tips '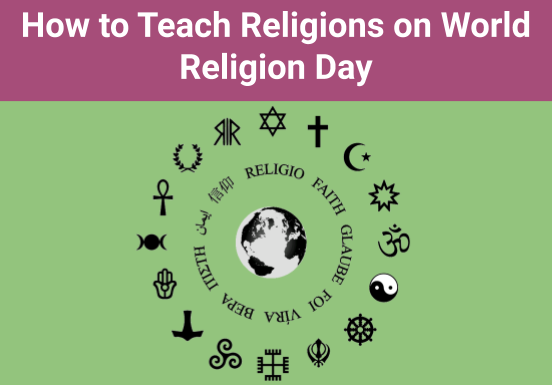 Did you know the third January of each year is World Religion Day? It's a perfect time to foster tolerance and diversity. We offer tips and advice on navigating religious studies in the classroom.
Religion is important to many
It's estimated that seven billion of the world's nearly eight billion people adhere to some kind of religious faith or spiritual belief system. Religion is an important part of many people's lives, and to ignore its study is to cut out a major part of our understanding of societies and cultures. Even for the non-religious person, knowing about the many religious beliefs around us is important to help explain history and the motivations for people's behavior.
What is religion?
Religion is a set of ideas about our world and our place in it. It addresses questions such as: Where have I come from? Who am I? What is my purpose? These are all questions raised by children and young people in their formative years. The non-religious among us also hold a set of beliefs about the world and each individual's place in it, therefore traditional non-religious worldviews can successfully be studied within the context of religion. Atheism, for example, is a belief that a supreme being does not exist. It is an existential belief similar in scope to the way a Christian, Jew or Muslim believes God does exist.
The big three monotheistic religions
Almost everyone is familiar with "the Big Three" faiths — Christianity, Islam, and Judaism. But did you know these religions, though they appear quite dissimilar to the casual observer, spring from a common source? All three trace their foundations back to a BCE figure called Abraham. He is revered in all three faiths as the originator of a new kind of understanding about God, namely monotheism. 4.3 billion Christians, Muslims and Jews claim Abraham as the beginning of their spiritual lineage.
Eastern religions
Faiths which have their origins in east, south and southeast Asia include Buddhism, Hinduism, Sikhism, and Confucianism. Hinduism, which has no specific founder and is believed to have originated in the Indus River valley, is considered among the oldest of the world's religions with roots and customs dating back more than four millennia. With about 900 million followers, Hinduism is the third-largest religion behind Christianity and Islam. Like some other oriental religions, Hindus are polytheists — they believe there are multiple gods who perform various functions. However, Hindus also believe there is one supreme god whose three main forms are Brahma (the creator), Vishnu (the sustainer) and Shiva (the destroyer).
Another popular eastern religion is Buddhism which dates from the 6th or 5th centuries BCE. Buddhism is a non-theistic religion; in other words, adherents have no belief in a creator god. Buddhism, founded by the sage Siddhartha Gautama, is considered a philosophy and a moral discipline. It's thought there are about half a billion Buddhists worldwide.
There are many religions, or perhaps we should more rightly call them philosophical systems, which have their roots in ancient China. Confucianism is maybe the most well-known. Confucius (551 to 479 BCE) was a philosopher whose teachings focus on ethics, good behavior, and moral character. Like some other religions from the Far East, such as Taoism and Shinto, one aspect of Confucianism is ancestor worship.
Other religions
Here are some religions you may not be aware of:
Folk religions
Some less familiar belief systems which are based upon tradition and culture still exist today in many lands. Although the practice of folk religions can be influenced by organized religious doctrines, it does not adhere to authorized accepted truths. Folk religion does not have the organizational structure of established religions, and its practice is often restricted to a certain geographic area. Many people within the Han ethnic background practice the Chinese folk religion Shenism which includes elements of Taoism, Confucianism, Chinese mythology, and Buddhist beliefs about karma. This blending of elements from various sources is typical of folk religions.
Folk religions are sometimes called tribal religions when they are practised by a particular people group.
Teaching about religion vs. religious instruction
Worldwide, the teaching of religion in state schools varies widely. Many countries have compulsory religious education, some offer parents the option of withdrawing their children from religious education classes, and some state schools have no teaching about religion. In our Western pluralistic society, there are many shades of religious education in state schools with most (as in the U.S.) avoiding the subject except in the context of social studies curriculum, and others making religious studies compulsory.
The teaching of religion also varies greatly in sectarian and parochial schools. These schools are free to teach a chosen faith as the "right" one. Often, sectarian schools seek to instill its brand of religious practice into students, but will also teach students about other faiths in a comparative way. Some sectarian schools have a greater emphasis on making disciples of a particular faith, while other sectarian schools are satisfied with tolerating all religions.
Ask the experts
You might want to consider inviting faith leaders into your classroom to tell students about their religious beliefs. If you do this, it is wise to include clergy from at least the "big three" — Christianity, Islam and Judaism — but you may also consider inviting an atheist, agnostic or humanist to speak. If you live in an urban area, it's probably not hard to find leaders of Buddhist, Hindu and Sikh communities who would be willing to visit your classroom. This might be harder in rural areas, so consider connecting online with leaders of faith communities.
Keep parents/guardians informed
Let the parents and guardians of your students know ahead of time what and how religions will be studied. In this way, parents can nuance what you are teaching in the classroom with their own beliefs. Some parents may want their child to opt out of those lessons dealing with religion, so be prepared with an appropriate response. Let your school administrator know what you will be doing with regard to teaching about religions, and follow the school's guidance on the issue.
Teachers and administrators may find this article from ADL helpful when assessing options for instruction about religions in U.S. public schools. The National Education Association also offers some advice here.
So, whether you are teaching students that all religions (or no religion) are equally valuable, or that your private/parochial school's religion is the true one, Help Teaching has many resources you can use, as do many other reliable institutions.
Online Resources
Help Teaching
Here are some of our recommended resources:
Other educational content providers
KidsKonnect.com has countless worksheets and activities on various religions
The National Geographic Society's resource library has many interesting resources for teaching about religions including
The BBC has produced six short videos based on Bible stories for elementary-age students. Each is told with a humorous twist.
The Institute for Social Policy and Understanding offers a set of resources for community educators called American Muslims 101.
Teach about religions can be an exciting and rewarding experience for the teacher and the student.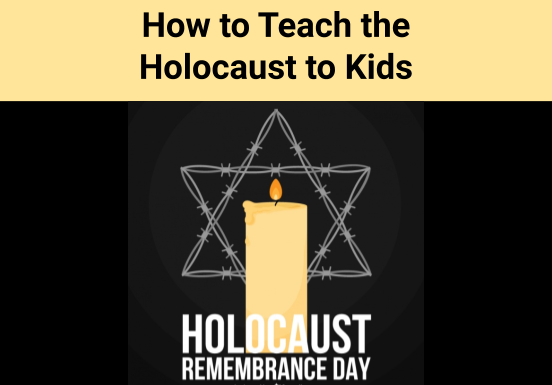 On January 27, 2021, the world observes Holocaust Remembrance Day to remember the millions of Jewish people and other minorities who were systematically persecuted and murdered by Nazi Germany. Learn how to teach this dark (but important to know) period of history to kids.
What was the Holocaust?
Auschwitz-Birkenau, Buchenwald, Treblinka: these and the names of the other Nazi concentration, labor, and extermination camps raise the spectre of a living hell of hopelessness, human degradation, and gripping fear.  The Holocaust was an unprecedented, systematic, and total genocide perpetrated by Nazi Germany and its collaborators, with the goal of completely wiping out the Jews and other "undesirable" minorities. 
The primary motivation for the genocide was the Nazis' anti-Semitic, racist ideology that positioned them as superior to all other races.  Between 1933 and 1941, Nazi Germany followed a policy that stripped the Jews of their rights and their property, and subsequently branded and concentrated the Jewish population. This policy had broad support in Germany and much of occupied Europe.
In 1941, following Germany's invasion of the Soviet Union, the Third Reich and their collaborators launched the systematic mass murder of Jews. By 1945, nearly six million Jews had been executed according to Adolph Hitler's "final solution". The Nazis also murdered a quarter of a million handicapped persons and over 200,000 Roma. Soviet civilians, Jehovah's Witnesses, homosexuals, and those the authorities deemed "asocial" were also killed. When totaling all civilians killed, not as collateral damage due to military conflict, but those murdered in cold blood by the Nazis and their collaborators, the total dead reaches a staggering 11 million.
Most of Europe's Jewish population was exterminated by 1945.  A civilization that had flourished for millennia was no more.  The dazed and emaciated survivors were bereaved beyond measure.  They gathered whatever strength which remained and rebuilt. They never sought out justice – for what justice could ever be achieved after such a heinous crime?  Rather, they turned to rebuilding.  Their new families were forever under the shadow of absent loved ones.  Their new life stories were forever twisted by terrible physical and psychological wounds.
The human tragedy of the Holocaust would be unimaginable if it hadn't, in fact, happened.
What is Holocaust Remembrance Day?
International Holocaust Remembrance Day, is an international memorial day held every January 27. It commemorates the tragedy of the Holocaust that occurred during the Second World War. This day of remembrance was so designated by the United Nations General Assembly on November 1, 2005. January 27 was chosen because that was the day in 1945 when Auschwitz-Birkenau, the largest Nazi concentration and death camp, was liberated by the Soviet Army.
The January 27 International Holocaust Remembrance Day should not be confused with Holocaust Remembrance Day, or Holocaust Day, (known in Hebrew as Yom HaShoah).  This memorial day occurs on the 27th day of the Hebrew month of Nisan (which falls in April or May).  This day is observed in Israel and by many Jewish communities in the United States and elsewhere.  The date is tied to both the Warsaw Ghetto Uprising, which began 13 days earlier in 1943, and to the Israeli Independence Day, which happened eight days later in 1948.
Holocaust survivors
It's estimated that approximately 67,000 survivors of the Holocaust are living in the United States and about 400,000 survivors worldwide. With most eyewitnesses to Nazi atrocities now in their 80s and 90s, it's imperative that our society keep their story alive to that it never happens again.  You can do this with your students by using some of the resources highlighted below.  Help Teaching has scanned the many websites which offer Holocaust content, and the best are listed here.
Teaching about the Holocaust
If you are nervous about teaching this very sensitive subject, you are not alone.  Teaching Holocaust history calls for a high level of sensitivity and a keen understanding of the complex subject matter.  The photographic and film images can produce emotional reactions in students (and adults, too).  The heart-wrenching stories of survivors may have an unforgettable impact on students.  Here are some articles you might find helpful:
Holocaust Resources
There are countless resources out there for all grade levels.  Here are a few.
From Help Teaching
From KidsKonnect
Online resources
These groups and institutions offer resources to help you teach about the Holocaust:
Online events
Here's a sampling of the many live and recorded online events planned for this year:
Hollywood films about the Holocaust
A word of caution: Always preview any film you are going to show to students for appropriateness of content for the given age group.  The films recommended here best shown only to high school students.
The true story of the Ten Boom family, members of the Dutch Resistance during World War II who found shelter for dozens of Jews, including many children. Corrie Ten Boom and her sister were caught and sent to the Ravensbrück concentration camp.  (Rated "PG" for mild violent content; here is a critique of the film's elements)
Holocaust denial
Sadly, we must note that in recent decades, Holocaust denial has become more widespread and sophisticated worldwide. The Miami Herald reports one in ten young American adults thinks Jewish people caused the Holocaust. Another one in ten doesn't believe the Holocaust happened.  However, encouragingly, 80% of Millennials in a survey commissioned by the Conference on Jewish Material Claims Against Germany, responded they felt it is important to continue teaching about the Holocaust.  In October 2020, Facebook placed a ban on posts espousing Holocaust denial.
Holocaust denial is a form of historical revisionism which denies that the murder of six million Jews ever happened.  This phenomenon gained some popularity after World War Two among former supporters and participants of the Nazi regime who refused to accept responsibility for the crimes of genocide.
The general aim of Holocaust denial is to challenge and ridicule the history of Jewish suffering during the war.  Holocaust denial is the most extreme form of antisemitism.  Here are some classroom resources which specifically counteract this dangerous retooling of history:
Teachers work a lot. In fact, many teachers work well beyond their contracted hours grading papers, planning lessons, and overseeing extracurricular activities. Add in trying to spend time with a spouse or raise children and it becomes clear that there just aren't enough hours in the day. For teachers, anything that can save a little time can be life-changing. If you find yourself giving up sleep or foregoing fun activities to get classroom work done, try some of the time-saving tips for teachers below to gain a little more margin in your life.
Embrace the 40 Hour Workweek
Many teachers have taken on Angela Watson's 40 Hour Teacher Workweek which focuses on strategies to help keep school at school and allows teachers to spend more time with their families and friends. There's always a waitlist to join the latest cohort, but you don't have to officially join the movement to try it out. Look for Facebook groups and blogs from teachers who have taken on the challenge and start by implementing some of their strategies.
Develop Routines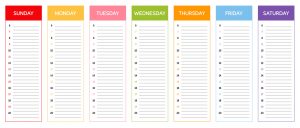 The more routines you have in place in your classroom and at home, the less time you have to spend planning. For example, maybe you always teacher grammar on Wednesdays or your students spend every Friday brushing up on their math facts. At home, you can plan to eat pizza every Friday or tacos every Tuesday and be sure to always have the ingredients on hand (or a delivery app on your phone) ready to go.
Stop Reinventing the Wheel
While it's true that every group of students has different needs, that doesn't mean that you need to write an entirely new curriculum every year. If you have lessons that have consistently worked well, keep using them rather than trying to come up with something fun and new. And remember that you don't have to have an exciting, fun lesson every day. In fact, spacing out the exciting lessons and filling the time in between with practice opportunities and reinforcement can help improve student retention.
Additionally, don't feel like you have to create everything yourself. Did you see the perfect rubric or slideshow presentation online? Use it. If you find the perfect resource on TeachersPayTeachers, buy it. You don't have to feel bad because you didn't create it yourself. Sites like HelpTeaching.com exist to help teachers save time by providing worksheets, video lessons, and other activities for their classrooms.
Get Digital Assistance
In today's digital world there are tons of resources designed to save teachers time. You can keep up with an entire class of parents at once by using a service like Remind or quickly log behavior issues (positive and negative) with Class Dojo. There are also numerous Word, Excel, and Google templates designed to make record-keeping easier.
If you teach online for a service like VIPKid or have to keep detailed notes about your students and their performance, consider signing up for a service like Feedback Panda. Their templates make it easy to record student progress, write detailed course notes, and quickly review critical information about students.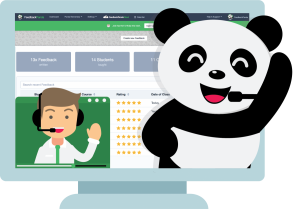 Pay Attention to When and What You Grade
How many times have you brought a bag of papers home to grade only to take it back the next day with the papers ungraded? Even when teachers don't look at the work they bring home, they spend a lot of time thinking about it. If you're feeling stressed or have other things to get done, just leave the work at school. Then you don't have to spend time worrying that you should be grading them because it's not an option. Additionally, try to set due dates for larger assignments at times when you know you'll be able to get the grading done and don't be afraid to extend a due date if your week is filling up. Your students likely won't complain about the extra time to get the work done.
Along with looking at when you grade, think about what you grade. Do you really need to grade every paper? If the students' quality of work wasn't up to par, consider chucking the assignment and trying again. If something was just for practice or participation, slap a check mark on it and hand it back, only adding comments if there are serious issues.  If you give a writing assignment, rather than marking every error, provide more general feedback at the end. You can also look for ways to give students feedback on their work in class rather than offering a formal grade or implement peer grading for assignments that carry a lower weight.
Learn to Say No
It's definitely easier said than done, but knowing your limits and learning how to say no can help you free up time in your schedule. Does a parent want you to tutor a student after school? Maybe you can suggest some resources for the student to review at home instead. Does your principal need someone to chair another committee? Maybe you can suggest a colleague who'd be better suited for the job. Do your kids want you to cart them around to activity after activity? Maybe you can have them choose one activity every 6 weeks or ask their friends' parents to help carpool so you don't have to be responsible for drop off and pick up every time.
Take Care of Yourself 
Even though self-care takes time, taking time to take care of yourself can actually add more time to your schedule. When you are tired and stressed, you work at a slower pace and likely don't think as clearly. Taking a few hours every week to focus on relaxing and recharging can make it easier to get everything on your list done without feeling overwhelmed.
Embrace Imperfection
The problem with Instagram and Pinterest is they can make teachers feel like they have to have the perfect classroom, the perfect lesson, the perfect… everything. At the end of the day, your students and loved ones don't care if you had a Pinterest-worthy lesson or the most Instagrammable classroom decor. They just want someone who loves and cares about them. So if you don't have a classroom full of color-coordinated flexible seating, your walls aren't covered with your professionally designed anchor charts, and you don't have a Cricut-made t-shirt for every occasion, it's okay.* That's probably not what your students will remember anyway.
*And if you can maintain that Pinterest-worthy classroom, have a Cricut-made t-shirt for every occasion, or create anchor charts that show amazing graphic design skill, there's nothing wrong with that either as long as it doesn't come at the expense of taking care of you.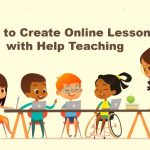 In addition to the online lessons already available on Help Teaching, Pro and Group Pro subscribers have the ability to create their own lessons and assign them to students using our online lesson creator.
Below we'll share some tags you'll need to help you get started as you create online lessons.
For general instructions on how to set up a lesson, you can watch our online tutorial.
Embedding a Video
To embed a video into the lesson, use the following video tag:
[video type=youtube]videoID[/video]
In place of the video ID, insert the video's YouTube id. You can find this in the video's link: https://www.youtube.com/watch?v=H17QPo0kS6I
Adding Practice Questions
If you add practice questions to your lesson, you will see a "Practice Questions" button appear on your lesson. You can move this button by placing the practice button where you would like it to appear in the lesson.
[practice/]
Adding Images
You may add images to the lesson from the Help Teaching library or from your uploaded images by simply clicking or tapping on the image you would like to add. This will automatically insert the image in your lesson.
If you would like to move the image, you can copy and paste the code where you would like the image to appear. Additionally, you can add float=left or float=right tags to your image to have it appear on the left or right hand side of the page.
Example: [img float=left]Baseball[/img]
Text Formatting
If you would like to change the font, you can wrap the text in font tags.
Example: [font size=large]This is my text[/font]
Our site supports the following font sizes:
medium => 16px
large => 20px
xlarge => 30px
xxlarge => 40px
xxxlarge => 50px
huge => 100px
xhuge => 120px
xxhuge => 140px
xxxhuge => 160px
Additionally, you can bold or italicize the text by adding a special code to the font tag.
Example: [font size=large bold=yes italic=yes]hello, world![/font]
Adding Tables
Our lessons also support the addition of tables. Be mindful of the lesson width when creating a table and limit the number of cells (columns) you add. If you add too many, your table will not show up properly on the screen.
To create a table, use the following:
Start with: [table format=advanced] 

Then add a row tag: [row]

Add cell tags within the rows for columns: [cell][/cell]

Finish a row with an end tag: [/row]

Finish the table with an end tag: [/table]

You can also align content in cells with tags, such as the following:

 [cell header=yes align=center valign=center][font size=medium]Fossil[/font][/cell]
If you need more help creating or assigning online lessons, please reach out to our help desk.
26 July //
Posted in How To //
The first month of school is all about getting to know your students and setting the tone for the rest of the year. These activities will help you and your students get to know one another and become comfortable working together as a team. Most of the activities were designed with elementary students in mind, but many middle and high school students will enjoy them too.
General Activities
1. Scavenger Hunt. Pair your students up and give them a list of objects to find around the classroom. You can use a scavenger hunt to help familiarize students with the layout of the classroom or to help them find important papers and other supplies they'll need during the school year.
2. Student Photos. Make a frame out of construction paper and cardboard and take each student's photo. Have students wear large name tags in the photos to help you learn their names. Then print out the photos and display them in the classroom or, for a better idea, play a live version of Guess Who by randomly selecting a photo and having students ask questions to guess which classmate's photo you chose.
3. A Class Project. A therapist recently made the news for encouraging couples to put together IKEA furniture as a form of therapy. While you might not want to hand your students power tools, you can work together to put together a bookcase, decorate a bulletin board, or plant a classroom garden. This type of shared activity will help you learn your students' communication styles and help you all learn to work together.
4. Recipe for Success. Work with your students to develop a recipe for success in the classroom. Maybe you need a tablespoon or teamwork or a cup of effort. Once you write the recipe, bring in food items (similar to what you would find in a trail mix) to represent each item and have students assemble the recipe in plastic bags. Be sure to note if students have any allergies before bringing food into the classroom.
5. Bucket Filling. The concept of bucket filling has become popular in many schools. Give each student a plastic bucket to decorate. Talk to students about actions that fill their buckets (being kind, showing respect) and actions that take away from their buckets (not listening, putting others down). Throughout the school year kids can add and take away small stickers, coins, or other tangible objects from their buckets.
Language Arts Activities
6. Readers' Theater. Take a popular fable or fairy tale and turn it into a readers' theater piece for the class. Place students into groups and have each group decide how to perform the story for the class. This activity will help students become more comfortable speaking in front of their peers and give them a chance to learn to cooperate with others.
7. Group Writing. Have each student take out a piece of paper and write a sentence or first line of a poem on the top line. Students then pass their papers around the room with each classmate adding a sentence or line. At the end of the activity, every student has a class story or poem to share. Chances are students will think they're hilarious too!
8. Writing Time Capsule. Give students a traditional back-to-school writing prompt, but add a bit of a twist. Take each student's piece of writing and place it into a large mailing tube or envelope. Call it a "time capsule" and explain to students that you'll pull each piece out at the end of the year so they can see how much their writing has improved.
9. My ABCs. Using the 26 letters of the alphabet as inspiration, have students write 26 words or fun facts to describe themselves. They can turn these into small ABC books or simply read them aloud. Use our handy alphabet charts as a template for this activity.
10. Read a Book. Since the beginning of the school year is so stressful, regularly take some time to sit with students and read a book together. You can let students suggest some of their favorite books to read or choose a fun chapter book that the whole class will enjoy.
Math Activities
11. Class Survey. Divide students into small groups and have each group write a summer or back-to-school themed survey question. Each group writes its question and creates a graph for the answers on a large piece of paper hung on the classroom wall. All students then walk around the room and plot their answers on the papers using colored sticker dots.
12. Me by the Numbers. Allow students to blend their artistic talents and math skills with this activity. Give students blank sheets of paper and have them draw pictures of themselves (or use photos) in the middle. Around their pictures, students answer and illustrate number related questions about themselves. For example: How old are you? How many pets do you have? What size shoe do you wear?
13. Find Someone Who… Bingo. Print a copies of the number-themed Find Someone Who… Bingo cards. Ask students get to know their classmates by talking with each other and writing the initials of the student they find that fits each statement in that box.
14. What's Your Birthday? Challenge students to arrange themselves in a line across the room in order of birthday (day and month). The catch? No talking or writing.
15. Human Knot. This classic team-building activity also strengthens student understanding of special relationships and pattern recognition. Have 8 – 10 students stand in a circle, raise their right hands, and then join hands with someone across from them. Repeat with left hands. Important – students should be holding hands with two different people and not holding hands with a person next to them. Groups must then untangle the knot without letting go of hands. Try combining students into larger groups after they are successful untying themselves in smaller groups.
Science Activities
16. Lost on the Moon. In this exercise, students must work both individually and together to rank a set of items based upon their importance for surviving on the moon. After, teams can compare their ranking to how experts ranked the items. Get started with this online version.
17. Tower Building. Challenge small groups of students to construct the tallest tower they can using only the materials provided in a given time. Simple materials that work well include straws and paperclips, plastic cups, and index cards.
18. Class Pet or Terrarium. Raising and caring for a pet or growing plants in a terrarium can be a year-long class endeavor that helps foster an appreciation for nature. If your school allows small pets like fish or hamsters, students can work together to develop a job share schedule for feeding, cleaning, and vacation care. Another option is to have students design, build, and care for a class terrarium.
19. Classroom Makerspace. Introduce your students to the concept of makerspaces – a physical location to design, collaborate, and build. Designate an area of your classroom as a makerspace, and have the class brainstorm what should go in the space. Working together to design and create the space will get students excited to use it throughout the year.
20. Two Facts and a Science Fiction. In this variation of Two Truths and a Lie, each student researches two interesting, strange, or amazing science facts and makes-up one science falsehood. Students then take turns sharing their three statements and the class votes on which one is incorrect, or a piece of science fiction.
What activities do you use to help get to know your students and build a sense of community in your classroom at the beginning of the school year? We'd love for you to share them in the comments!

Being a mom has always been hard work. That said, these days it can feel more challenging than ever. Surveys show moms are still generally expected to handle most chores around the home, even when both spouses have full-time jobs.
With so much to do, moms often put their own needs last, but it's not okay to neglect self care. On the contrary, attending to your own needs is essential. If you don't take care of yourself, you won't be able to take care of others in the long run.
That's why busy moms should keep the following self care tips in mind. From saving time by having meals delivered for kids to combining self care activities, even if you have a packed schedule, they'll help you find time for yourself.
Make it a Priority
Odds are good there are certain tasks throughout the week that, if you don't literally enter them into a schedule, are at least prioritized in your mental to-do list. Self care needs to be one of them.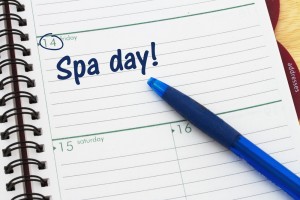 Passively telling yourself you'll make room for a rewarding or relaxing experience isn't enough to make yourself actually follow through on your plans. When you're in the middle of a busy week, it becomes easy to forget about self care if it's not treated with the same priority as your other major responsibilities.
Make a point of scheduling self care activities every week. Doing so makes you more likely to actually find time for them.
Exercise with Friends
Staying fit is key to self care. Experts consistently find that working out is simply one of the healthiest and most effective ways to reduce stress in your life. So is spending time with friends.
If you don't think you have time for both activities in a typical week, you can combine them by working out with a friend or family member. This is a simple way to optimize your self care routine when you have a busy schedule.
Choose Playlists Wisely
You probably have many weekly tasks that give you the opportunity to listen to music, podcasts, or audiobooks. Whether you're driving or prepping a meal, use this time wisely.
Studies show that listening to music you enjoy helps reduce stress. Additionally, learning about interesting topics can also yield major mental health benefits. The main point to remember is that you shouldn't choose what you listen to randomly. Put together a few playlists featuring your favorite tunes, podcasts, or books, and listen to them when you're completing regular chores.
Get Enough Sleep
Don't fall prey to the idea that you need to skip sleep to get everything done!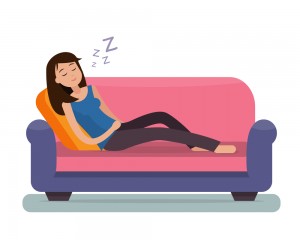 Yes, it's easy to think you're being more productive by going to bed later or getting up earlier, but in the long run, lack of sleep will prevent you from being your best self. You're much better off getting a full eight hours every night.
Ask for Help
You also shouldn't give in to the urge to be Supermom. You're human, and that means you may need some help from time to time. Getting comfortable with asking for help will make it easier to find more time for self care. Whether it's a spouse, friend, or other family member, there's a good chance someone in your life can take on a few of your responsibilities when you're simply too busy to handle everything on your plate. You can also look for ways to reduce your workload, such as having meals delivered instead of prepping them yourself all of the time.
If you want to be a good mother, partner, and employee, you need to be as mentally and physically healthy as possible. These tips will help you reach that goal.
Rae Steinbach is a graduate of Tufts University with a combined International Relations and Chinese degree. After spending time living and working abroad in China, she returned to NYC to pursue her career and continue curating quality content. Rae is passionate about travel, food, and writing for Yumble. 

It's inevitable. You assign a paper or a project weeks in advance, remind students about it daily, and still they scramble to finish their work the night before the deadline (if they even finish on time). Unfortunately, procrastination also often leads to less than stellar work. Take these steps to help students to get assignments finished with plenty of time to spare.
Check In with Students
Perhaps the easiest way to fight procrastination is to require students to share their progress as they go. If you assign a project a month in advance, have students share their progress with you every Friday until the project is due. At the first check-in, students should be 25% finished with the project, the second check-in should show 50% completion, and so on. Require students who fail to show sufficient progress to stay after school for half an hour or e-mail their parents to remind them that students need to spend more time on the project.
Break Assignments into Parts
By breaking assignments into smaller parts with individual due dates, you held ensure students gradually complete an assignment rather than doing it all at once. For example, if you assign an essay, students may be required to show their outline one day, their introduction another day, and their first draft a third day. You can do the same with projects, reading response activities, and even review activities.
Teach Time Management Skills
One reason many students procrastinate is because they don't have strong time management skills. Take some time at the beginning of the school year to teach students some basic time management skills. Some tips that may help students avoid procrastinating include:
Write all assignments in a planner
Create and follow a daily schedule
Make a list of priorities
Avoid time-suckers and other distractions
Carry assignments with you work on during spare time
Learn how to say no
Set aside time to work on school work every day
Remind Students about Upcoming Due Dates
Many students have a lot going on in their lives and many are easily distracted. If you tell them a project or paper is due more than a few days in advance, don't be surprised if they forget about it as the due date approaches. Give students regular reminders about upcoming due dates. You may keep a note on the board and change the number of days each day (for example, 10 days until your essay is due), add reminders to the top of worksheets, or even send out regular e-mail reminders through your school's server or text reminders using a free service such as Remind. You can also encourage students to set up their own reminders in their phones or through a program such as Remember the Milk.
Give Clear Guidelines
Sometimes students procrastinate because they aren't sure what's expected of them and, rather than ask for help, they put off the assignment and throw something together at the last minute. When you give the assignment, make sure students are clear about what the final product will look like. Include a checklist or rubric to guide them. You may also choose to show students a few examples of what a finished assignment will look like. After giving the assignment, let students know it's okay to come to you if they have any questions or need help.
Make the Assignment Realistic
Even if students know what to do, they may simply not have time to do it. If you teach middle school or high school, chances are you're not the only teacher with a big assignment due. Collaborate with other teachers to stagger when you give big assignments to students. If you know the social studies teacher just assigned a 10-page report on World War II, you might want to wait to have students write a lengthy book report. Aside from collaborating with other teachers, take a close look at your own assignment. You might be able to complete it in a week, but is it realistic to ask your students to do the same? Students shouldn't have to spend more than 30 minutes to an hour on the assignment each night to get it finished in time.
Make the Assignment Interesting
You're not going to interest all students all the time and sometimes you have to give assignments that aren't a lot of fun, but whenever you can, look for ways to make assignments more interesting to students. Do students really have to write a book report or can they create a video book report instead? Instead of writing a long research paper, can students write a shorter paper and also create a visual display or presentation to accompany it? The more interesting the assignment is, the more likely students are to complete it early or on time.
Give Assignments that Matter
If students don't think an assignment is important, they're less likely to make it a priority. To help fight procrastination, don't just give students an assignment for the sake of giving them an assignment. Instead, focus on assignments that are really designed to build and assess students' skills. Also take time to explain the importance of the assignment to students. If they know why they have to do a project, they're more likely to complete it on time.
Enforce the Deadline
Experts have mixed opinions on whether students should be penalized for turning in work late. If they show they have mastered a concept, what does it matter if they do it on your timeline? While you may not dock students' grades for turning in assignments late, you can introduce other consequences, such as assigning a detention or taking away a reward for every day the student's assignment is late. If students know you're serious about the deadline, they're more likely to work to meet it. If you're always giving extensions and accepting excuses, they're more likely to wait until the last minute and take advantage of your leniency.
When you set the deadline, also take into consideration when you plan to grade the work. If you want students to turn something in on Friday, but know you won't start grading it until next Thursday, then why not make the deadline next Wednesday? When students turn something in and don't get feedback in a reasonable time frame, they're less likely to respect the next deadline.
Reward Students for their Work
In the real world, do adults always get a reward for doing the job they're supposed to do? No. However, they will occasionally get a note from their boss saying, "Thanks for getting this to me" or "You did a great job on this." In the same way, motivate students to get their work finished on time by offering them a reward. That reward may just be a bit of positive praise or it may be something more enticing, such as an extra bathroom pass or a piece of candy (we know it's not healthy, but it's a cheap way to motivate kids and teens).
For more ideas on how to help students learn to manage their time, develop study skills, and curb procrastination, check out our Study Skills and Strategies worksheets and 5 Ways to Improve Study Skills.
How do you help students avoid procrastination? Share your ideas in the comments.
4 October //
Posted in How To //
Twenty years ago, schools had fire drills and tornado drills. Today, they've added drills for handling bomb threats and active shooters. In addition to these types of tragedies, students also have to deal with suicides, overdoses, car accidents, and other tragic events that take the lives of their peers. As parents and educators, we have a responsibility to help students work through these tragedies and provide them with the support and resources they need.
Give Them Hope
We live in a world that is full of evil, but not everyone who lives in the world is evil. In fact, there's a lot of good going on every day. Talk about some of the positive things students are doing in the classroom and in the community. Look at resources such as the Good News Network which highlight the positive things that are going on in the world. Draw their attention to the Random Acts of Kindness movement and talk about how they can spread kindness and do good work in their community every day.
Give Them Safety
When tragedy strikes, many kids and teens worry that it could happen to them. Take some time to reassure kids that despite the attention these events get in the news, they are rare and not likely to happen where you live. Explain some of the procedures you have in place to protect students should something bad happen and, if they are not convinced, encourage them to come up with some ideas of their own. Let them know that while you cannot promise bad things will never happen, you will do all that you can to ensure that students are safe and taken care of.
Give Them Relief
Often, kids and teens don't know how to express negative emotions in a healthy way or are afraid to let them out. Instead, they bottle them up inside. Even if kids and teens are able to share how they're feeling, the weight of those feelings can weigh them down. Recognize that when tragedy strikes, some students may need help shedding some of the heaviness they feel. During these times, extend a bit of grace to students. Give them an extra day to complete homework or even offer a homework pass. Overlook minor outbursts. Provide plenty of opportunities and activities, such as coloring pages, silly games, meditation activities, and brain breaks, where students can decompress and unwind.
Give Them Attention
"I try to talk, but no one listens to me!" Many kids and teens have uttered this phrase. Make it your goal to ensure students never say this about you. When tragedies strike, make yourself available. Be willing to listen without judgement and answer any questions they may have. If you don't have the answers, offer to help them find the answers or direct them to someone who can help. If students do not want to talk, that's okay too, but regularly check in with them and let them know your door is always open. If you work in a school, set up a safe space where students can go to talk or collect their thoughts during the day and let them go without judgement. Will some students take advantage of the opportunity? Yes. However, the benefits to those who need it will far outweigh the few who take advantage of the situation.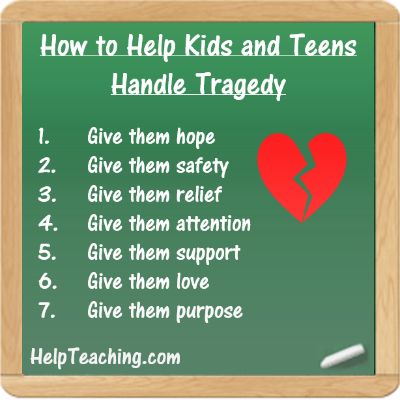 Give Them Support
As students talk and share their feelings, let them know that you are there for them and that you always have their best interest in mind. If students express needs or desires, take them seriously and try to offer whatever support you can. Don't be afraid to ask students, "What do you need from me?" They may not have an answer right away and you can encourage them to share those needs with you when they arise. If a student says, "I just need you to lay off my case for a few days," then respect that. If a student says, "I need you to be very positive," then be that that person. If a student says, "I need you to understand that this a big deal," then let them know that you recognize the magnitude of what they're facing. Avoid phrases such as "get over it," "move on," or "let's try not to think about it right now." Those phrases downplay what kids and teens are feeling and can come off as very insensitive.
Give Them Love
Adults show love to students in different ways. Parents might want to give their kids extra hugs, tell them that they're proud of them, and say "I love you" every day. Teachers may want to smile at students, write positive notes to give to them (or send home to parents), and incorporate their interests in class. There are many different ways to show kids you care about them.
Give Them Purpose
Tragedies often leave kids and teens feeling hopeless. Finding ways for them to help after the tragedy can help relieve some of that hopelessness. Students may write letters of encouragement and support to families who have lost loved ones. They may collect bottled water and toiletries to send to people affected by a hurricane. They may collect money to send to an organization that is providing aid. Organizations such as the American Red Cross often create lists of items that they need. News organizations and people on social media are full of ways people can help too. Before donating money or supplies, do a little research to make sure the request is legitimate. If it is, give students a chance to help. Doing so may help them work through some of the negative emotions they're dealing with.
Do you have any advice for parents and teachers who are helping kids work through difficult situations? If so, please share it in the comments.