Currently Browsing
Posts Tagged ' parenting '
Being a mom has always been hard work. That said, these days it can feel more challenging than ever. Surveys show moms are still generally expected to handle most chores around the home, even when both spouses have full-time jobs.
With so much to do, moms often put their own needs last, but it's not okay to neglect self-care. On the contrary, attending to your own needs is essential. If you don't take care of yourself, you won't be able to take care of others in the long run.
That's why busy moms should keep the following self-care tips in mind. From saving time by having meals delivered for kids to combining self-care activities, even if you have a packed schedule, they'll help you find time for yourself.
Make it a Priority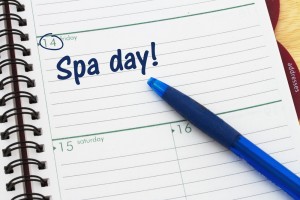 Odds are good there are certain tasks throughout the week that, if you don't literally enter them into a schedule, are at least prioritized in your mental to-do list. Self-care needs to be one of them.
Passively telling yourself you'll make room for a rewarding or relaxing experience isn't enough to make yourself actually follow through on your plans. When you're in the middle of a busy week, it becomes easy to forget about self-care if it's not treated with the same priority as your other major responsibilities.
Make a point of scheduling self-care activities every week. Doing so makes you more likely to actually find time for them.
Exercise with Friends
Staying fit is key to self-care. Experts consistently find that working out is simply one of the healthiest and most effective ways to reduce stress in your life. So is spending time with friends.
If you don't think you have time for both activities in a typical week, you can combine them by working out with a friend or family member. This is a simple way to optimize your self-care routine when you have a busy schedule.
Choose Playlists Wisely
You probably have many weekly tasks that give you the opportunity to listen to music, podcasts, or audiobooks. Whether you're driving or prepping a meal, use this time wisely.
Studies show that listening to music you enjoy helps reduce stress. Additionally, learning about interesting topics can also yield major mental health benefits. The main point to remember is that you shouldn't choose what you listen to randomly. Put together a few playlists featuring your favorite tunes, podcasts, or books, and listen to them when you're completing regular chores.
Get Enough Sleep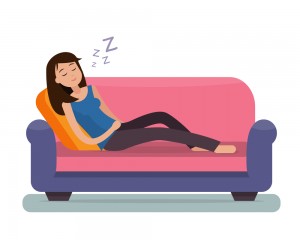 Don't fall prey to the idea that you need to skip sleep to get everything done!
Yes, it's easy to think you're being more productive by going to bed later or getting up earlier, but in the long run, lack of sleep will prevent you from being your best self. You're much better off getting a full eight hours every night.
Ask for Help
You also shouldn't give in to the urge to be Supermom. You're human, and that means you may need some help from time to time. Getting comfortable with asking for help will make it easier to find more time for self-care. Whether it's a spouse, friend, or another family member, there's a good chance someone in your life can take on a few of your responsibilities when you're simply too busy to handle everything on your plate. You can also look for ways to reduce your workload, such as having meals delivered instead of prepping them yourself all of the time.
If you want to be a good mother, partner, and employee, you need to be as mentally and physically healthy as possible. These tips will help you reach that goal.
Rae Steinbach is a graduate of Tufts University with a combined International Relations and Chinese degree. After spending time living and working abroad in China, she returned to NYC to pursue her career and continue curating quality content. Rae is passionate about travel, food, and writing for Yumble.
The summer months bring relief and joy for students, but also lots of free time to be filled. There is no better way to spend these hours and days than with a book, especially one that educates. Below are book recommendations based on age and genre that will help keep your child or student busy and engaged throughout the summer.
Disclaimer: This post contains affiliate links and we may earn a small commission off any books purchased. However, all recommendations are our own.
Kids
Activity Book: "The Complete Book of U.S. History"
This book clocks in at over 350 pages and is chock full of exercises and activities to keep young minds sharp. (Ages 8 and up)
African-American Studies: "What Color is My World?: The Lost History of African-American Inventors" by Kareem Abdul-Jabbar and Raymond Obstfeld
NBA Hall of Famer Kareem Abdul-Jabbar writes of obscure African – American inventors in this well-illustrated story. (Ages 8 and up)
Presidential: "So You Want to Be President?" by Judith St. George
Does your little one ever wonder what it takes to become president? St. George chronicles every president in an interesting and humorous manner, accompanied by wonderful illustrations. (Ages 6–8)
Biography: "The Story of Ruby Bridges" by Robert Coles
The story of the first African American child to integrate Frantz Elementary School in New Orleans. (Ages 4-8)
Culture: "Homes Around the World" by Max Moore
Learn about different and unusual residences around the world. (Ages 5–7)
Teens
Historical Fiction: "The Boy in the Striped Pajamas" by John Boyne.
This acclaimed book introduces the Holocaust in a gentle manner and opens the door to discussion about such a sensitive topic.
Mystery: Chasing Lincoln's Killer" by James L. Swanson.
This is a young adult version of "manhunt", the same author's account of the search for President Lincoln's assassin. "Chasing Lincoln's Killer" uses trial manuscripts and interviews to build a compelling and completely true thriller.
US History: "Don't Know Much About History" by Kenneth C. Davis
This updated edition of the bestseller that answers all of your questions about American history in a very entertaining way.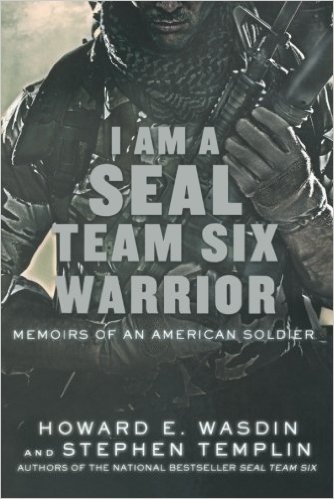 Current Events: "I am a SEAL Team Six Warrior: Memoirs of an American Soldier" by Howard E. Wasdin and Stephen Templin
Learn the grueling training involved in joining the unit who found Osama bin Laden in this firsthand account from former Team Six member and author, Howard Wasdin.
World History Compilation: "A Little History of the World" by E.H. Gombrich
With illustrations on every page, Gombrich brings history to life for young adults.
The summer allows students to learn at their own pace and explore topics that interest them. Interesting and educational books are just the recipe to feed a hungry mind. You can also get kids interested in Social Studies websites and movies to help keep them learning throughout the summer.Got other suggestions for this list? Share them with others by commenting below.
Whether you have a full-time job and want to make a little money on the side or you would like to earn an income while being a stay-at-home mom or homeschooling your kids, opportunities abound. Getting a minimum wage job is not always cost-effective, nor is it easy to find one with an accommodating schedule. Instead of traditional jobs, numerous teachers and parents are creating income opportunities that fit their own unique interests, skills and scheduling needs.
Tutor
Tutoring is an easy way for teachers to make money on the side. You can choose to work for a tutoring company and have them help find clients or simply advertise around your neighborhood. During the school year, parents may hire tutors to help their children improve in a specific subject area. Many also seek out tutors in the summer to help their children get ahead or keep them from losing information during their time away from school. And while tutoring may be best suited for teachers, it is not limited to certified educators. If you have a bachelor's degree in an area where students need help, you may be qualified to tutor students who need help. Companies such as WyzAnt and Club Z can help you find local students to tutor in your area.
If you have children at home or cannot find students to tutor in your local area, you can also tutor online. Sign up with an online tutoring service such as Tutor.com. They will connect you with students who need help in the areas you are qualified to teach. You may also find opportunities to teach students from other countries how to speak English such as through VIPKID or a similar service.
Write a Book
Everyone has a story to tell and, with the Internet, it has never been easier. Turn your advice, creative story ideas or special area of interest into an e-book. Do not be intimidated by the idea of writing a book. E-books do not have to be hundreds of pages long. In fact, many e-books are as short as 20,000 words or around 30 pages long. That may be the perfect length to write out your parenting tips, a guide to local events and attractions or a how-to guide related to one of your hobbies. If you are not a strong writer, put your ideas down on paper and then hire another freelance writer or editor to help you shape them into a book. You can then sell your book through online platforms such as Smashwords, CreateSpace or Lulu.
Create Educational Materials
Teachers and homeschooling parents are always creating their own worksheets, quizzes, lesson plans and other educational materials. You can profit from those materials by selling them on a website such as Teachers Pay Teachers. Remember that all materials must be entirely your own, not created using question banks, such as those you will find at HelpTeaching.com or any other copyright-protected artwork.
If you are a certified teacher, you may also be able to make money by creating materials for educational companies. Many educational websites, textbook publishers and educational software designers contract with teachers to have them design lesson plans, worksheets and test questions or have them review materials to ensure they will work well in the classroom. This work can often be done remotely and on a part-time basis during the school year.
Get Crafty
If creating educational materials is not your cup of tea or you have other talents, consider getting crafty. Sell your crochet-work, knitting or creative craft projects online using Etsy or another online shopping platform. If you are into stamping or scrapbooking, turn your skills into making stationery and pre-designed scrapbooks. Not sure what to make? Take a stroll around your local craft store for inspiration. A foam circle, some ribbon and artificial flowers could turn into a new wreath-making business. Wood and some paint could become kitschy signs and fun home décor. Flipping furniture is also a big trend. Browse thrift stores on the weekend for desks, hutches, bookshelves, tables, old chairs, and other pieces of furniture to re-stain, paint, and turn into something new.
Be a Tester
When companies launch new websites or products, they need people to test them out. Earn some money on the side by becoming a tester. UserTesting.com hires testers to review websites and answer a few questions about them. Software companies such as Microsoft also hire individuals to test out new products and websites. Not only can you earn money for your work, but you can be one of the first to experience cool new products and websites.
Complete Random Tasks
In some cases, companies have random tasks that they are willing to pay people to do. While the tasks may only pay a few pennies or a few dollars to complete, the more you complete, the more the earnings add up. Websites such as Amazon Mechanical Turk have you complete random tasks, such as verifying website addresses or finding search results. You can also do some field research through apps such as Field Agent and Gigwalk. These apps send you to local businesses to search for products, verify addresses and take photos, giving you the opportunity to earn a few bucks for each task you complete.
Want to control the type of tasks you complete? Try a site like Fiverr where you offer services and products for $5. Review websites, write poems, create logos or offer to do anything else you think is worth $5. If you can get enough people to take you up on your offer, you could earn decent money. If you have a specific skill, such as the ability to design webpages, work as a copywriter or complete the work of a virtual assistant you can also advertise your services and your price for those services on a website such as Upwork.
Drive and Make Deliveries
Decompress after school by hitting the road and driving for a company such as Uber or Lyft. Some companies, such as Grubhub also hire delivery drivers to pick up orders from restaurants and deliver them to customers. Want to be a professional shopper? Sign up for a service like Instacart.
Give Feedback
You can also earn money by giving feedback to companies through surveys and focus groups. While not all survey websites are legitimate or will result in significant earnings, some can provide a decent part-time income. Survey Police is a website that can help you determine whether the online survey companies you find are legitimate. If you are social and like participating in online conversations, try a website like Crowdtap, where you can take surveys, participate in discussions and occasionally try free products to earn points that can be redeemed for gift cards and other items. Searching in the ETC column of your local Craigslist jobs board will often reveal local focus groups that can pay up to $100 for participation, usually in the form of gift cards.  However, be careful not to give out confidential information until you have verified that the opportunity is legitimate. Don't forget to check out local hospitals and universities for medical and psychological studies you may be able to participate in as well.
Run Errands
Driving around town anyway? Make money by running errands for others at the same time. TaskRabbit pays individuals in major cities to run errands and complete tasks for users. Tasks range from grocery shopping to dog walking and home repairs. You may even find long-term work through the TaskRabbit app. If you find you enjoy running errands, you may even be able to start your own local business, advertising to busy executives, those who have difficulty leaving their homes and even other busy moms. Craigslist is also a place to find random jobs, such as walking dogs or helping move boxes.
Babysit
The last thing many teachers and parents want to do during their time off is spend more time around children, but if you have children of your own, babysitting may be the perfect way to earn extra cash while keeping your children at home with you. During the summer, working parents of elementary-aged children are often looking for affordable care. You can also serve as a drop-in babysitter, offering to watch local children for a small fee while their parents go to appointments or need to have some time to themselves for a few hours. Connect with a website such as Care.com or Sitter City so people needing sitters can easily find you.
Re-Sell
Chances are you have items lying around your own house that can help you make money. Sell those unused kids toys and clothes kids have outgrown using websites such as Craigslist, local swap groups on Facebook or a Just Between Friends or other kids' consignment sales. Look for free items and good deals on Craigslist and at local garage sales, and then resell those items online or at a larger sale. Do your research by looking up current prices online to make sure you are getting a good deal on the items you buy and sell.
Rent Out Your Home
Have an extra room? A mother-in-law suite you don't use? Consider renting out your home on a site such as Airbnb. Just make sure you have time to prepare your home for guests and are willing to share with people before you create your listing. If you have family or friends in the area that will let you stay with them one weekend a month, you could even offer up your whole home to renters every so often.
Add an Idea of Your Own
If none of the ideas above appeal to you, there's nothing stopping you from starting your own business. All you need to get started is an idea and some funding. While the idea should come from you, the Internet can help with the funding process. Crowd-funding platforms such as Kickstarter.com, Indiegogo.com and GoFundMe are designed to help you find the funds you need to write the next Great American Novel, produce a video, design the latest, greatest invention or even start a cool new business venture. All you have to do is create a project proposal and start soliciting support from family, friends and individuals around the world.
Making money during the summer, part-time or online requires thinking outside of the box and taking a look at what you have to offer. Make a list of all of your interests, hobbies and skills. Then think of ways you could get other people to pay you for using those interests, hobbies and skills. You may not start off making a lot of money, but as you build experience and get more people interested in what you have to offer, your summer job could turn into a way to fund a summer vacation, add a significant amount of money to your budget or even become a new full-time career.
Looking for ways to get the whole family involved? Check out Money-Making Ideas for Families.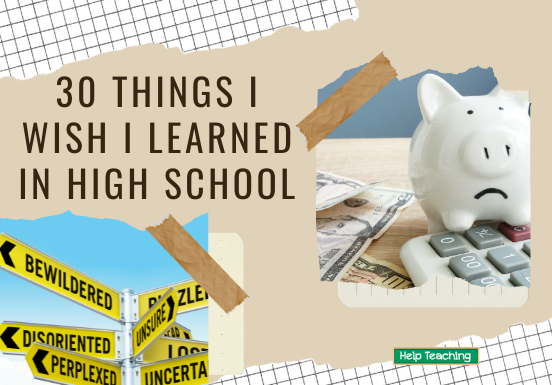 In 2001, I graduated from Eastmoor Academy High School in Columbus, Ohio as the sole valedictorian of my high school class. At the time, I thought I knew it all. I had taken intense AP courses and soaked up all of the knowledge my teachers gave me. I was ready to tackle the real-world… or so I thought. Students learn a lot in high school. They discover how to solve complex equations, critically analyze classic novels, and understand the basics of biology. However, while subjects such as algebra and physics are important, many students would benefit from a high school curriculum with more of a real-world application. While some of these skills are best taught by parents, many can be incorporated into lessons in the classroom. Here are some of the things I wish I'd learned in high school:
Basic Study Skills
In high school, students often receive review sheets for major exams and are told what information to look over in the textbook, but few take the time to really learn how to study. In college, study skills become a must. Students are expected to take in, process, and retain more information than ever before. The same is true if they apply for a job or join the military and must pass certification exams. Students who don't have strong study skills are less likely to perform as well on those exams.
Time Management
Many high school students find themselves flitting from one activity to another while adults help them keep everything organized. If they miss a homework assignment or need an extra day to complete an assignment, it's not that big of a deal. However, when they get a job or start to juggle multiple courses in college, it becomes a bigger deal. High school teachers and parents can help teach good time management skills to high school students and hold them responsible for failing to manage their time effectively.This also includes teaching students about prioritizing activities and making difficult choices about what is most important.
How to Practice Self-Care
Typically what happens in high school is students run themselves ragged until they finally burn out. Then they have a bit of an emotional breakdown, take a couple days off, and start the cycle again. High school is a great time to start teaching students about self-care. Teachers and parents can encourage students to listen to their bodies to avoid burnout, take regular time to relax, and learn how to manage stress in healthy ways. Many adults could stand to learn that lesson too.
How to Navigate the Healthcare System
Admittedly, many adults still have problems with this one. In high school, parents still often find healthcare providers and make appointments for their children. While that's okay, the high school years are a good time to talk to teens about the healthcare process, explain to them why you chose a particular doctor, and even let them call and make an appointment for themselves every now and then. Let them in on the process involved with paying for doctor visits too, otherwise co-pays and deductibles may catch them by surprise one day.
Healthy Habits
This has become less of a problem with new programs that have been put into place, but many of these programs focus on eliminating foods from teens' diets instead of teaching them healthy habits such as eating foods in moderation and exercising regularly. The best way to teach teens healthy habits is to model healthy habits. Teach them that it's okay to indulge every now and then, but that pizza and soda every day is not ideal.
How to Prepare a Meal
Of course, if you want teens to develop healthy habits, they need to learn some of the basics of cooking. They may not have the skills to become a Chopped Champion, but they should learn how to make a simple salad or pasta dish and use a variety of kitchen utensils and appliances. Unfortunately, many high schools have taken out their home economics programs, but parents can teach these skills at home or teachers may be able to teach them through an after-school club.
Simple Household Tasks
How many high school students does it take to change a light bulb? A task that simple may not sound like a big deal, but high school students should get the opportunity to purchase a light bulb and change it. They should also learn other tasks, such as how to hang a picture, how to turn off the electric breakers, or how to unclog a drain.
Basic Car Maintenance
Oil changes can be expensive. As part of a driver's ed course, teens should learn how to complete a basic oil change and how to change a tire. Often they watch someone else do it, but that's not enough. They need to get under the car and get dirty to really learn how to do it.
How to Buy a Car
Buying a car is a big decision. Often teens are focused on getting the latest model or the coolest elements without spending much time thinking about the cost. Math class is a great place to teach teens about the basics of buying a car, such as depreciation costs, interest on a loan, and even the cost of gas based on a car's standard MPG.
Get a Credit Card (and use it wisely)
The moment students turn 18, maybe even before, they'll start receiving credit card offers in the mail or find themselves hounded by individuals asking them to sign up for a credit card. Both teachers and parents should take time to talk to students about the risks and benefits of using credit cards. Credit cards aren't free money. If the bills aren't paid, collectors have the ability to add even more unwanted stress to their lives.
The Basics of Saving and Investing
Saving for retirement or even a rainy day isn't at the top of the average teen's list, but it should be. Some high schools offer classes where teens invest in a virtual stock market, but the investing should go beyond that. Teach teens about mutual funds, 401ks, and the benefits of just having some money put away for emergencies. Rather than blowing any extra money they have, they can learn how to use that money to benefit them in the future.
How to Get through College without Student Loans
Many students want to go to college, but they can't afford to do it. High schools often help students apply for scholarships to cover part of the cost and assume federal aid and loans will cover the rest. Schools should take time to talk to students about the importance of choosing a college they can afford, working while in college, or even delaying college (if they're not sure what they want to major in) to help cut down on the cost. A student may have her heart set on an Ivy League school when her budget says she can only afford the state university. In many cases, both will provide a quality education.
Setting and Achieving Realistic Goals
Schools encourage teens to set goals for the future, but they often stop there. Instead of just telling teens they can be anything they want to be and encouraging them to set their sights high, schools should encourage them to set realistic goals, and then help teens develop plans to reach their goals.
How to Handle Failure and Rejection
As adults, we often want to shield our children from failure and rejection, but the fact is, they're a part of life. High school is a great place to let students experience a bit of failure and rejection in a controlled environment and teach them how to develop resilience so they can bounce back and keep moving forward.
Negotiation Skills
Whether you're buying a car, discussing the salary for a new job, or making a big decision for a company, negotiation skills are important. Negotiating doesn't simply involve making a demand and insisting that everyone accepts it. It involves looking at both sides and coming up with a rational solution. Teachers can help students develop negotiation skills by allowing for some negotiating in the classroom, be it determining the consequences of a rule violation or choosing a due date for a large project.
How to Find a Job
A lot of career education in high school is focused on helping teens discover what they want to do for the rest of their life, but not so much on finding a job to just make ends meet. Teens should be taught where to look for jobs, how to apply for jobs, how to create a resume, and how to interview for a job, even if it's just at a local fast food restaurant or big box store. They also should be taught how to spot a scam. If a job requires little work and promises thousands of dollars a month right out of high school, it's probably too good to be true.
How to Interact with People Professionally
This includes being courteous and polite when talking with your boss or customers, keeping your emotions in check, refraining from gossip, and presenting yourself in a positive light. It also includes having strong business writing skills and knowing how to express yourself on the phone or in a business e-mail. Remember to pick a professional e-mail address too. 2hot4u@email.com isn't going to impress a lot of people when you enter the workforce.
How to Use Social Media Properly
It only takes one inappropriate photo or internet rant to ruin a teen's reputation or a young adult's career. Privacy settings give teens a false sense of security on social media. Schools and parents should remind teens and young adults that they never know who can see what they're doing online. They may think only their friends can see an inappropriate post, but if a friend shares the post or tells someone else about it, it could soon be out there for all the world to see. There are real consequences for improper social media use. Teens need to make sure that when they post online they're doing so safely and with their future in mind. A half-naked duck lips pose may be cool now, but an employer might not think it's so great five or ten years down the road.
How to Survive a Boring Job
Most people have held at least one unsatisfying job in their lifetime. Sometimes jobs, especially entry-level jobs, aren't very exciting. High schools do a great job of getting teens excited about entering the workforce and earning money, but they don't focus enough on the realities of entering the workforce. Teens need to learn how to put a smile on their face and get the work done, to focus on bigger goals rather than the task at hand, and to stick it out at a job until something better comes along. Having money coming in from a boring job is better than having no money coming in at all.
All About Taxes
It's hard for the average American to understand taxes, but teens should have a basic understanding of what taxes are. If they make $10/hour, they're not going to take home $10/hour and they'll need to adjust for that. High school math class is the perfect place to introduce teens to sales tax, income tax, social security tax, and the other taxes they'll have to pay in life, as well as how to file their taxes.
How to Open and Manage a Checking Account
Chances are teens and young adults aren't going to be conducting transactions in cash for the rest of their lives. At some point they'll need to open a checking account and deposit money into that account. When they do, they'll need to know about any fees associated with the account, how to check the balance on the account and make sure they account for all of the purchases. They'll also need to know how to access money in the account and learn not to write checks or try to swipe their debit cards if the money isn't there.
How to Create a Budget
Financial experts such as Dave Ramsey advocate the value of a monthly budget, and with good reason. A monthly budget helps a person know what is coming in and what is coming out. It also encourages them to live within their means. Teens can start budgeting in high school. Once they see how much they spend a month on coffee, clothes, and fast food, they may start to understand the value of a dollar and start making changes to stretch their budget further.
How to Rent an Apartment and Set Up Utilities
Many teens think they'll just move out when they turn eighteen, but when they actually look at the cost of an apartment, they realize it's more expensive than they thought. A good math lesson for teens would be to have them sit down and figure out the average cost of an apartment, furniture, and all related utilities. Teens should also be taught that things like water, electricity, gas, cable, and internet are not free. Someone has to pay for them. Once they learn the cost of living on their own, more teens may be anxious to stay home a little longer or get a few roommates to help offset the cost.
Tipping Etiquette
In many restaurants, servers hate when a group of teens or college students are seated in their section because they're likely to leave a horrible tip. Teens should be taught the concept of tipping and how to calculate a basic tip. Rather than going into a restaurant with $20 and spending the full $20 on the meal. they should be taught to budget the tip into the amount they plan to spend so they don't stiff the server, the hairdresser, the valet, or anyone else who deserves a tip.
Babies Require More Time and Care Than You Think
Many high schools have students take home the computerized babies that cry throughout the night and are fed and changed with the twist of a key. While these babies help teens get a glimpse of what having a baby is like, they don't come anywhere close to the reality of what raising a baby is really like. No matter what your individual views on premarital sex are, schools and parents should do more to help teens learn how much time, energy, and money it really takes to raise a baby and encourage them to make wise decisions to avoid getting pregnant before they're ready for the responsibility.
A Boyfriend/Girlfriend isn't Everything
If you spend any time around a large group of teenagers, you know how much time they spend focused on young love. Many teens are focused on finding someone to date, getting kissed for the first time, and making sure they impress their significant other. While some couples who meet in high school do go on to get married, most don't last more than a few months. Rather than putting so much time, energy, and emotion into relationships, teens should be encouraged to invest that same time and energy into a worthy cause. Volunteer. Help other people. Start a business. Make something of yourself. Don't base your self-worth on your relationship status.
How to Protect Yourself
As teens gain their independence, they start to stay out later at night, broaden their social circle, and take more risks. As they do, they may put themselves into dangerous situations. Knowing basic self-defense skills and having a plan for who to contact in an emergency can help teens when they get into trouble.
It's Okay if You're Not Cool
Many teens desire to be part of the cool crowd. They want to fit in, wear the latest fashions, and have tons of friends. To do this, they often sacrifice their own needs and desires. Teachers and parents should encourage teens to do what they love and focus on what they want to do, not to do things because others will think they're cool. They'll be much happier in the long run.
Give Yourself Permission to take Risks
What better time to take risks than when you're a teenager or young adult with little responsibility? Teens should be encouraged to skydive, travel across the country, take that crazy volunteer position halfway around the world, and make spur of the moment decisions. It might be harder to do later.
Choose Joy
Life is stressful and comes with its fair share of challenges. It's easy to become negative and feel like things will never get better. However, you don't have to let the struggles of life get you down. Teens should be encouraged to choose joy, to look for the bright side in every situation and figure out a way to get ahead rather than being mired down in negativity. Joy is not the same as happiness. You may not be happy all the time, but you can choose to look beyond your circumstances.
Is there anything you'd add to this list? While schools may not implement many of these lessons into their curriculum parents and teachers can take time to impart them to students in other ways so that they're better prepared to face the world after high school.
For more life skills worksheets and resources for teens, check out Help Teaching's Life Skills and Study Skills printable pages. We're adding worksheets to them on a regular basis.
Challenge the pre-teens, teens, and young adults in your life to learn key life skills by downloading our free life skills checklist.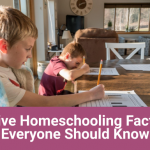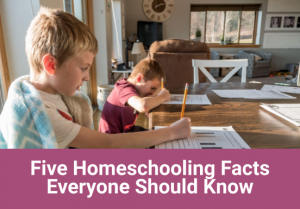 There's an ongoing trend in the US when it comes to education – across the country, homeschooling is increasingly being discussed and executed as an education option. That means there's an estimated two million students, or approximately 3% of the K-12 students learning from home. This is a massive increase from the past, whereby the homeschool population has increased by 74% since 1999. Keep reading to learn important homeschooling facts. 
One of the main drivers of parents choosing to homeschool their children lies with moral and religious instruction, but a growing number of parents are choosing to do so for a number of other reasons, including greater freedom to travel, a more flexible curriculum, and better attention to students. There are, of course, systemic problems in education that also feed into the decision-making, such as dissatisfaction with public schools, bullying, concerns about the safety of school environments, or medical or special needs of the child, to name just some.
Even with the growing number of homeschooled students and the mind shift that's taken place as a result of lockdown and Covid-19 learning from home, homeschooling families often still face skepticism. Despite the skepticism, homeschooling figures rival charter school enrollment, and it is seen as a viable alternative to expensive private schools. 
As a result, homeschooling rates will most likely continue to increase. Whether you are a homeschooling parent, thinking about homeschooling, or simply interested in educational trends, here is a primer on homeschooling:
Homeschooling Facts You Need to Know
1. Homeschooling is Legal
Homeschooling is legal in the US and has been since 1993. However, every state has it's own rules and regulations. This means it's really important to do your research when considering homeschooling your child. Ten states and two US territories have no homeschooling requirements, for example, while six have high regulations.
What this means is that in high regulation states, like Oregon, for example, you'll need to keep track of your child's test scores, undergo professional evaluation, submit curriculum planning, notify schools in writing of your intention to homeschool your child, and in some cases, even proving your ability and qualification to teach. In Nebraska, which is another high regulation state, homeschools are treated like private schools and must cover specific subjects. 
By contrast, a low or no regulation state, like Alaska, homeschoolers are not required to notify the state or district of their intention to homeschool, and it's also not required to keep test scores or keep track of student progress. 
Confused? The National Home Education Network maintains an At-a-Glance State Information page for anyone looking to learn more about homeschool regulations.
2. Homeschooled Students are Socialized
The stereotype that a typical homeschooled student lacks social skills and sits at a desk six hours a day, working either in isolation or just with a parent, has been shattered over the past decade. 
The increase in the number of homeschoolers has led to an increase in the number of homeschool organizations providing support, activities, outings, and resources. Often homeschooled students study with siblings and other local homeschoolers, are members of youth sports leagues, and even participate in public school co-curricular activities. 
In fact, in states like New Hampshire, homeschoolers' access to public school co-curricular activities is protected by law. Many museums, libraries, and organizations now offer programs geared specifically toward homeschoolers. For more information about homeschool organizations, visit Home Education Magazine's state-by-state list of support groups.
You can rest assured that your child has the opportunity to score above average on measures of emotional, social, and psychological development when exposed to these activities. It's also worth mentioning that while more research is still needed, adults who were homeschooled as children are believed to be more tolerant of politics than those that were schooled in the public system, and they're also more likely to participate in community services as well as vote and participate in public meetings.
3. Homeschooling Can Be Affordable
How much does it cost to homeschool? This will depend on the family and choice of curriculum, but $700 to $1,400 annually per student is frequently cited. 
While there is potentially money to be gained by homeschooling, the highest cost of homeschooling is often the loss of income when a parent leaves the workforce to stay at home and teach the kids. It may not come as a surprise that the increase in the rate of homeschooling has coincided with the widespread availability of the Internet. 
Although the majority of homeschooled students come from two-parent families with a stay-at-home parent, the Internet has opened the doors to telecommuting, off-hour options, and freelance work, which has allowed many more parents to homeschool while still contributing to household incomes. Many families got to test run this way of living during the height of the Covid-19 pandemic and determining whether they could balance homeschooling alongside online work.
4. Homeschool Curriculum Choices are Abundant
One of the biggest areas of appeal with homeschooling is the variety of choices available when it comes to curriculum. There are many different philosophies and associated approaches to homeschooling, and the choice dictates the type of curriculum, for example, one might choose to stick to a more traditional structure of lessons and tests, or a family might choose to go with something more unorthodox like unschooling, where students choose what they learn. 
Whatever philosophy you choose, resources are the next challenge. The purchase of curriculum packages or enrollment in an online program is a large portion of the direct cost of homeschooling a child. Considering students typically study several subject areas and require new materials and courses as they progress academically, the cost can add up over the years. However, with ingenuity and research, many families manage to educate their children at home on modest budgets. With the growing popularity of homeschooling, free and low-cost educational resources have flourished. For example, HelpTeaching.com and KidsKonnect.com offer printable worksheets for a wide range of grade levels and subjects. 
Several major online schools provide courses for homeschooling students, and a number of elite universities, including the Massachusetts Institute of Technology, now offer massive open online courses, providing a free option for secondary students transitioning to college. Many homeschooling websites, like The Home School Mom, provide ample information to help parents make informed decisions as to the homeschooling method best for their children.
5. Homeschooling Isn't Always a K-12 Commitment
It is not uncommon for families to homeschool for a period of time and then transition students into schools. Sometimes the homeschooling parent must return to work for financial reasons, the homeschool dynamic no longer works for the family, or the students themselves express the desire to enroll in school. The reverse can also be true. A student may transition from school to homeschooling when the current educational circumstances are not meeting the student's needs. Some homeschool situations are temporary, for example, when a student is bullied, for family relocation or when a medical condition arises. Ideally, a strong partnership between parents and school personnel will help students transition either way successfully.
The decision to homeschool is a personal one, just as is the decision to send a student to the public, charter, private, or parochial school. The key is to make informed decisions about the best educational methods for each individual child.

Between work and school, families don't get to spend a lot of quality time together during the week. However, during school break, school is removed from the equation, opening up a bit more free time and giving families a chance to slow down and enjoy each other's company. These family-centered activities will help you use school breaks as an opportunity to enjoy some positive interaction with your kids, bring some learning into your household, and accomplish something pretty incredible in the process.
No activity will fit every family perfectly, but these activities can be easily adapted to work for your family. They're all designed to get you working together and interacting with your kids during the school break.
Here's our list of fun activities for school break
1. Writing Stories
Use school break as the opportunity to write a story together as a family. It could be a story about the ultimate family vacation, an exaggerated event of something that happened to a member of your family, or a new fairy tale that you'll pass along to generations. You can purchase a blank storybook from a teaching supply or craft store and fill it with your own words or pictures, or just type up the story on the computer and print it out for everyone to enjoy. Want to take it a step further? Turn your story into a short play or movie.
Not interested in writing an elaborate story? Sit around and play the "finish the story" game where you each take turns adding lines to an oral story. You can also check out Help Teaching's Seasonal and Holiday worksheets which feature story starters and images designed to spark kids' imaginations so they can write short creative stories, as well as other fun learning activities to keep kids' brains sharp during school breaks.
2. Going on a Treasure Hunt
If there's somewhere your kids have always wanted to visit, why not turn it into a treasure hunt or a map-reading adventure? You can use some of Help Teaching's free geography printables to brush up on your map-reading skills. Then you can work with your kids to create a map and follow it to the treasure or the special place. While you may have to drive the car, your kids can still a good bit of the navigating.
If you don't want to travel too far, look for geocaching or letterboxing activities in your area. With these activities kids must learn to read coordinates and uncover clues to help find unique messages, treasures, and other fun items left by other people.
3. Creating a New Invention
Let kids combine science, creativity, and problem-solving to come up with their own inventions during school break. With a kit like those from MaKey MaKey kids can make all kinds of computer-programmed inventions, such as a game controller made from Play-Doh or a piano made from bananas. The possibilities are endless and will get kids to not only have fun, but to make something really cool in the process.
While MaKey MaKey is really cool, you don't have to spend money on an expensive kit either. Get kids to use items around the house to come up with simple inventions. For example, they may use a plastic soda bottle to make a holder for their MP3 player or a special wrist brace from a coat hanger and a sock. Did you know that the popsicle was invented by an 11-year-old and a 6-year-old invented a fanny pack for video games? Think of the cool things your kids could invent with your help. If you don't have the materials on hand to make it, draw a photo and write a description of the invention so you can build it later.
4. Designing a Program
Similar to creating a new invention, help kids build their tech skills by learning to code and creating computer programs. As a family, you can use programs such as Scratch, Hopscotch, and Tynker to create games, stories, and fun animations. You may also have fun building and interacting in a virtual world with a program like Minecraft or just have fun building virtual cities and other LEGO creations as you play around with Build with Chrome. While computer-based activities may not seem like a family-centered activity, you can always pull up an extra chair to the computer desk and talk to each other as you design and build collaboratively.
5. Conducting Research
Maybe you've always wanted to explore your family's history or there's a topic you and your kids share an interest in. Use school break as a time to conduct a family-centered research project. Just like kids complete group projects at school, you can assign roles and have each family member contribute to the research. Then you can come together to share what you've learned. While you may not write a traditional research report, you could add details of the research to a family scrapbook or write a short book about your findings to add to your bookshelf.
6. Decorating Your Home
School breaks also give you a chance to enjoy some fun decorating projects around the home. While you may not want your kids' help with decorating your living room, you could work on creating fun decorations for their own rooms or even let kids re-arrange or redecorate their entire room. Help Teaching's art worksheets provide activities such as color wheels and quizzes on colors and tints to help get kids thinking about the color schemes they want in their rooms. You can work with them to draw up blueprints, head to the hardware store to find paint chips, and go to the fabric store to look for swatches, and then put it all together into a fun new room design. Even if funds don't allow kids to really re-decorate their rooms, it can be fun for them to dream.
Which activity are you going to do with your kids during their next school break? Share your project ideas and results in the comments.
If you enjoyed this read, you might also like what KidsKonnect has to say. Check out their articles today.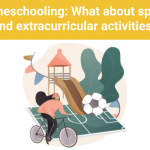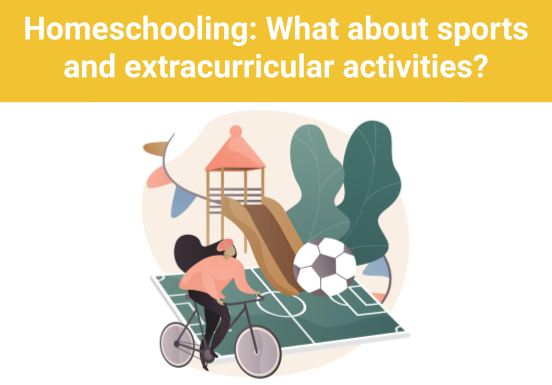 Homeschooling your kids comes with a number of challenges to meet. You might worry about their social interaction, whether they'll get to have prom like their public school-going peers, or even whether they want to participate in programs offered by a public school like band practice, cheerleading, choir, math groups, and others.
Public schools offer some popular and interesting events that may intrigue homeschoolers. Many teens will want to go to dances, learn how to drive, play on a team, or explore music. So, what are the answers to those challenging questions? There are several options:
Work Through the School District
Contact the local school district and see what its policy is on permitting homeschoolers to join the school's events, teams, or groups. Be specific in what you are asking when you call. Schools might allow a teen to attend driver's education classes, for example, but not permit attending the prom—or vice versa. Some schools are happy to accommodate homeschooling families with access to all activities, while others choose to completely restrict it. In addition to contacting the local public school, consider reaching out to area private and charter schools to see what their policies are on incorporating homeschoolers.
Look at Community Programs
While schools do offer some great activities, they are rarely the ONLY place to offer them. Look around to see what other choices you might have.
If your teen wants to join a local sports team, check out the local YMCA to see what sports it has to offer. You can also see if there are any local leagues sponsored by businesses or community groups. Be sure to contact community centers, as they frequently offer a chance to play a variety of sports. Look at resources online such as Craigslist or Meetup.com to find clubs, teams, and other activities.
Students who play instruments or sing can look into private lessons, as well as explore city orchestras and local music groups. Choirs are available through churches and other independent groups. Community theatres offer a chance to explore drama.
Driver's education courses are offered by many groups, including police organizations and independent companies. School enrollment is not necessary to participate in most of these courses. Parents can also purchase packaged driver's education programs online and teach the subject themselves. National Driver Training Institute offers homeschooling programs. Just make sure you're aware of the driver education laws in your state.
Homeschoolers can typically attend prom if their partners are enrolled in the school. Perhaps your son or daughter's main goal is just to dress up and go to a dance, rather than specifically the prom. If so, community dances are available in many cities.
Start Your Own
One trait homeschoolers tend to be known for is creating their own activities when they can't find what they need within their communities. Support groups often have enough members that they are able to start a small sports team, a choir, a band, or an acting troupe. It takes time, effort, and dedication, of course, but many parents are willing to do it to help their children.
Homeschool proms are becoming more and more popular across the country. A 2 Z Home's Cool lists a growing number of states that host these dances annually, including:
Alabama
California
Indiana
North Carolina
Oklahoma
Oregon
Texas
Tennessee
Virginia
(For parents who are starting from scratch to organize a prom in their area, there is a helpful site with many resources on it at http://home-school.lovetoknow.com/Homeschool_Prom. It offers information on how to find the best location for the prom, how to budget the money, where to find flowers, food, and beverages and more.)
Homeschooling teens—and just parenting them—can be a complex combination of challenging and delightful. Having the answers to the most common questions that can arise is one way to make the trip a little easier—for everyone involved. To learn more about homeschooling, check out Homeschooling 101: An Introduction to the Laws and Legalities of Homeschooling and The Most Important Questions to Ask Before Deciding to Homeschool.
Tamra Orr is the author of six books on the topic of homeschooling, including Homeschooling FAQs: 101 Questions Every Parent Should Ask, The Parent's Guide to Homeschooling, and After Homeschool: Fifteen Homeschoolers Out in the Real World. In addition, she homeschooled her four children from Kindergarten through high school graduation.

School is out. The weather is nice. And your kids are… bored out of their minds. While blog posts about letting kids experiencing boredom have gone viral, we know that sometimes they need a little help figuring out what to do. From activities designed to help kids learn and give back to their communities to those focused on making kids a little money and helping them have fun, we've gathered the ultimate list of over 100 summer activities for kids. Best of all, most of these activities can be done at home, so you don't have to spend the summer running your kids from place to place.
Educational Activities
To help prevent kids from experiencing the summer slide, engage them in some educational activities. Last year we shared 15 summer learning activities for all ages. This year, we have a few suggestions to add to that list.
Reading/Writing
1. Create and distribute a family or community newsletter
2. Keep a summer journal
3. Write and direct a play or puppet show.
4. Write letters to family and friends
5. Join a summer reading program, such as one found at your local library or Barnes and Noble.
6. Challenge yourself to finish all of the books on a list, such as the American Library Association's Summer Reading List.
Science
7. Spend rainy days looking at the resources found on the Help Teaching Ultimate Guide to Teaching Science.
8. Conduct a science experiment
9. Find out what plants are in your yard using a field guide or an app like Project Noah.
Use Help Teaching's library of science worksheets to reinforce science concepts and introduce new ideas.
Math
10. Take a free summer math course, such as the Summer Math Challenge
11. Grab a measuring tape or ruler and start measuring random plants outside
12. Figure out the perimeter of the local pool
13. Count your steps as you walk and try to get in a certain number of steps each day
Use Help Teaching's library of math worksheets to keep numbers fresh in your child's mind.
Other Activities
14. Plan a trip by getting out a map and tracking where you want to go. You don't have to go, just pretend
15. Go geocaching
16. Go letterboxing
17. Take a course or learn a new skill, using some of the resources in Help Teaching's Ultimate Guide to Free Online Self-Learning for Kids
18. Visit a museum. Many museums offer free days throughout the summer. Bank of America customers and military families can also get free admission to museums during the summer
Socially Responsible Activities
Summer is also a great time to teach kids to give back to the community through volunteering, taking care of the environment, and other socially responsible activities. Try out a few of these suggestions this summer.
Volunteering
19. Read stories to or play games with residents of a local nursing home
20. Spend time visiting the animals at a local animal shelter
21. Serve a meal as a family at a local food bank
22. Use a service like VolunteerMatch.org to find organizations in your area that need volunteers.
Helping Others
23. Visit with elderly neighbors
24. Offer to do chores for neighbors free of charge
25. Raise money for a local charity
26. Hold a neighborhood food drive
27. Donate items to a thrift store or charity
28. Do random acts of kindness
29. Take snacks to the local police or fire station
30. Offer to watch a friend's dog or cat while they go on vacation
Helping the Environment
31. Clean up trash in your neighborhood or at a local park
32. Start recycling cans and bottles at home and encourage neighbors to do the same
33. Plant a garden
34. Make bird feeders
35. Go the farmer's market. Check out Local Harvest to find one near you
36. Pick your own fruits or vegetables. Find a farm using Pick Your Own
37. Practice conserving water by taking shorter showers and watering plants in the evening
38. Start a compost pile
39. Raise butterflies
Money-Making Activities
While most kids aren't old enough to get an official summer job, they can use the summer to make some extra spending money. Encourage them to earn money to save up for a toy or other item they really want instead of just going out and buying it for them. Some suggestions for making money include:
40. Mow lawns
41. Sell lemonade
42. Make and sell crafts like bracelets
43. Ask parent or neighbors to do chores for pay
44. Bake and sell baked goods
45. Have a garage sale or toy swap
46. Walk dogs
47. Weed gardens and water plants
48. Play an instrument in a public place
49. Sell clothes and toys to a local consignment shop
Fun Activities
Of course, at the end of the day, summer is a chance for kids to have fun. There are lots of ways to have fun at home and in your local community.
Cooking and Food
50. Make a pitcher of sun tea
51. Make ice cream in a bag
52. Make sculptures using fruits and vegetables
53. Mix whipped cream and food coloring to make edible paint
54. Place different flavored fruit juices into paper cups, add a wooden stick, and freeze to make popsicles
Arts and Crafts
55. Paint or draw a picture.
56. Practice your photography skills by taking close-up photos of animals and plants
57. Host an art show featuring artwork created by kids
58. Make a picture or sculpture using items found in nature
59. Draw with sidewalk chalk
60. Create a sidewalk chalk mural
61. Paint on the house or sidewalk with water
62. Tie-dye a t-shirt
63. Put watered down paint into a squirt gun and spray it on paper outside
64. Collect and paint rocks
65. Gather leaves and create leaf rubbings
66. Dry out flowers by pressing them between two heavy books
67. Mix bubbles with food color to make popped bubble art
68. Paint your feet and walk on white paper outside
Choose from the many Help Teaching arts related and music related worksheets
Community Events
69. Listen to music. Many towns offer free outdoor musical performances during the summer
70. Go to a fair or festival. Fairs and Festivals highlights many of these events around the United States
71. Attend a baseball game. Many minor league games offer inexpensive tickets
72. Host a neighborhood carnival with simple games such as ring toss and bean bag toss
73. Go bowling. Kids Bowl Free partners with local bowling alleys to let kids bowl free all summer
74. Take a picnic to a local park
75. See a movie. Many movie theaters offer summer matinee discounts, such as Regal's Summer Movie Express which screens kid movies for $1 on selected days during the summer. Cities and towns also often sponsor summer movies under the stars.
Rainy Day Activities
76. Play a board game, or — better yet — design a new one!
77. Make up a new card game
78. Make personalized word search puzzles with Help Teaching's word search generator
79. Have a movie marathon
80. Visit a fun website, like those found on our Top Free 100 Education Sites
81. Jump in puddles
82. Make a rain gauge and measure how much rain you get
83. Redecorate your room
84. Set up a tent indoors and have an indoor camp out
Water Activities
85. Have a water balloon fight
86. Hold a wet sponge toss where you try to land wet sponges on a target on the ground
87. Run through the sprinkler
88. Buy a kiddie pool and soak your feet
89. Play "Does it sink or float?" in a kiddie pool
90. Fill a tub with water and use measuring cups and other water toys to play with it
91. Fill bottles with different amounts of water and blow across them to make music
92. Fill buckets, squirt guns, and other containers with water and have a water fight
Backyard Activities
93. Make a fort using cardboard boxes, sheets, or tree branches
94. Have a picnic in your backyard
95. Camp in your backyard
96. Make a mini-golf course using plastic tubs with holes cut in them
97. Lay on a blanket and watch the clouds
98. Blow bubbles using different items, such as slotted spoons and funnels as bubble wands
99. Grab glow sticks and play a game of glow tag in the dark
100. Make a stunt track for your toy cars in a pile of rocks or dirt
Fun with Friends
101. Have a neighborhood scavenger hunt and see who can find all the items first
102. Ride bikes around the neighborhood
103. Have a dance party
104. Challenge friends to competitions, such as who can stand on one foot for the longest or who can jump the highest
105. Make up a special summer song or chant
106. Start a game of kickball or capture the flag
Whether it's Make Something Monday, Wander Somewhere Wednesday, or Fabulous and Fun Friday, there's plenty of fun to be had all summer long. What do you love to do with your kids in the summer? Share your ideas in the comments to help our list grow!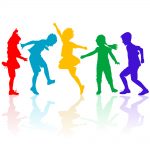 Disclaimer: This post contains affiliate links, but all reviews and opinions are our own.
Dancing along to a song or singing a tune sounds like a simple activity to pass the time, but for children, it's so much more. Numerous research studies have found that music is a major contributor to children's growth and development. Combined with movement, music accelerates the development of cognitive, physical, emotional and social skills that can prepare a child for the big world.
Let's take a look at the positive effects of song and dance to the development of children and how you can help your child reap these benefits.
Moving and Singing
Music has the ability to get us moving and it can also put us in the mood to simply sit back and relax. Play a happy, upbeat tune and you can see little children bouncing along to it. Turn the volume down and choose a soothing classical piece and you'll find babies falling asleep without a fuss. Such is the effect of music on human behavior, and this is something you can use to help your child develop.
Moving along to music improves coordination among different body parts, allowing your child to develop motor skills. They learn to control movement, develop different muscle groups and get a good exercise. Dancing is great for muscle development, balance and strength. When children dance in a group, they also develop spatial awareness, allowing them to become less clumsy while paying more attention to others in the same space.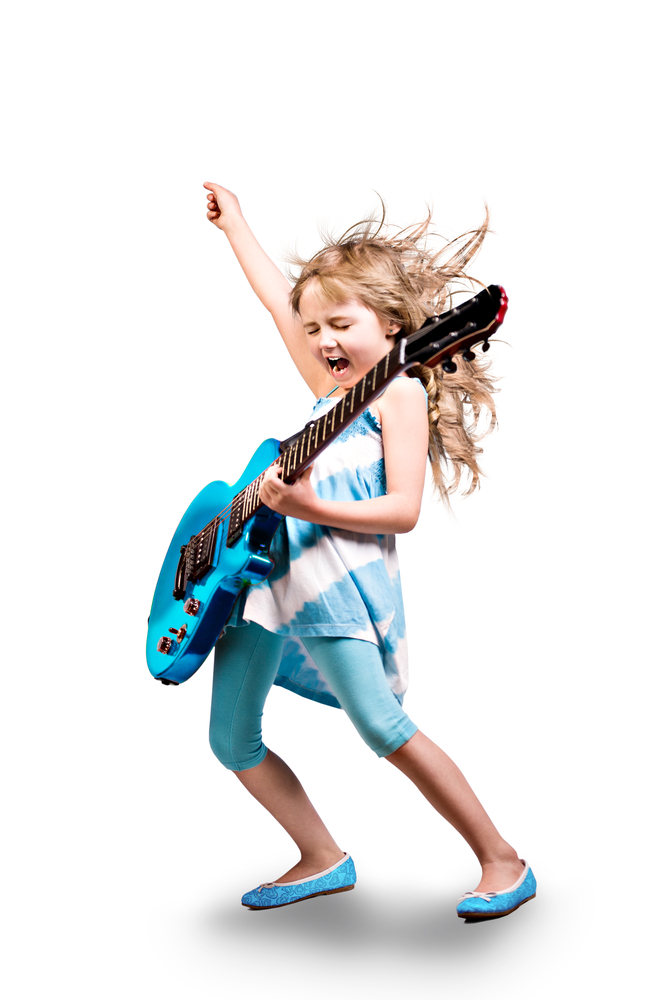 Young children with good gross motor skills are also able to hone their fine motor skills more quickly. This helps them when learning how to write and play a musical instrument such as an acoustic guitar, ukulele or a piano.
Singing, while not often seen as a strenuous physical activity, is actually a good aerobic exercise as well. Singing and dancing are aerobic exercises that improve the efficiency of the body's cardiovascular system. They increase the amount of oxygen in the blood and make you alert, and trigger the release of hormones that are linked to feelings of happiness.
Soothing babies by singing lullabies and nursery rhymes is also a good way to develop emotional regulation in children.
Musical Activities at Home
Making song and dance a part of the everyday life at home is probably the best way to reap the benefits early on. Here are some fantastic ideas to make music and movement a family affair.
Let your child play with toys that make sounds. We're not just talking about toy instruments such as rattles and xylophones for babies. Even a simple wooden spoon can make a sound when hit against a bowl, so let your child experiment and discover the different sounds they can make using a variety of objects.

Sing together. It really doesn't matter if you think you sound like a goat – what matters is you for a bond with your child as they learn how to sing along! Start with popular nursery rhymes (such as "Twinkle, Twinkle" and "Baa, Baa, Black Sheep"), the birthday song, the alphabet song, and other fun songs for children.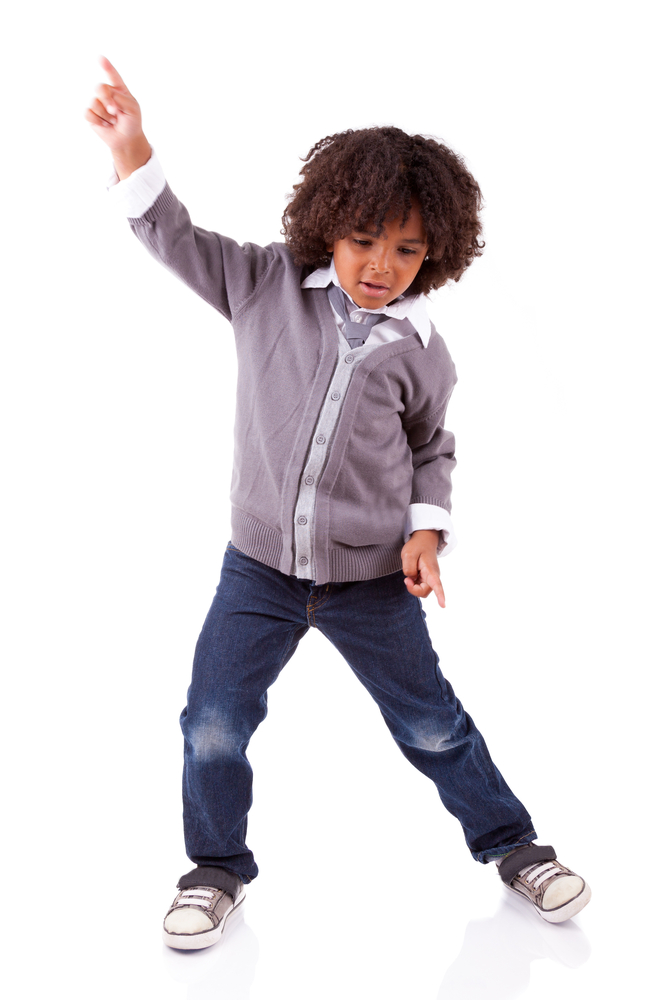 Incorporate music into your child's everyday routine. Make up a wakeup time song, a snacktime song, a bathtime rhyme, a lunch ditty, a bedtime song, a pick-up-your-toys-time song and what have you. It makes these activities more enjoyable for little children too.

Get dancing, get bonding. Encourage your child to move along to music by doing some dancing yourself. Infants and toddlers make simple movements that are fine-tuned as they grow. Dance with your child and you'll be doing it until they have dancing children of their own!
What's your experience with music and raising your kids? Tell us your story! If you're looking to help kids learn piano, check out Skoove, a program which offers online interactive lessons and tutorials and resources to help people of all ages learn to play.

If you're thinking about homeschooling, it's time for some homeschooling 101. Most parenting decisions involve asking a lot of questions and searching for the best answers. This is particularly true when it comes to making decisions about your children's education.  Today, parents have many options when it comes to choosing a type of schooling. What is the best choice? Public school, charter school, private school, virtual school, or homeschooling? Every family should conduct its own research and make a decision that meets the needs of their children.
If you're thinking about homeschooling your son or daughter, what questions should you ask before making the decision? Here are some of the most important ones to consider:
Why do you want to homeschool?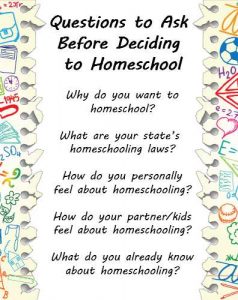 Give some thought as to why homeschooling appeals to you. Is it because a friend or someone else in the family has homeschooled? Is it because your child came home after a bad day at school and asked to be homeschooled? Is it because you've read a few articles, and you're considering trying it? All of these can be valid reasons to think about homeschooling, but they are not sufficient answers. They need support. Just because one family homeschooled successfully doesn't mean that it will work well for you. One bad day at school isn't enough to decide to leave it behind.
Take time to analyze why you may want to homeschool. Instead of a single bad day, is your child consistently suffering at school because of learning difficulties, bullying, or other problems? Instead of a relative homeschooling successfully, do you know multiple families who are doing it well? Instead of a few articles, have you read multiple books, attended a few workshops, or gone online and consulted multiple web sites?
John Holt, considered the original "father" of homeschooling, once wrote, "Why do people take or keep their children out of school? Mostly for three reasons: they think that raising their children is their business not the government's; they enjoy being with their children and watching and helping them learn, and don't want to give that up to others; they want to keep them from being hurt mentally, physically and spiritually.
What are your state's homeschooling laws?
Although homeschooling is 100 percent legal in every state (since 1993), the laws are different in each state.  The laws vary greatly from very lenient (Alaska, Connecticut, Idaho, Illinois, Indiana, Michigan, Missouri, New Jersey, Oklahoma, and Texas) to very strict (Massachusetts, New York, North Dakota, Pennsylvania, Rhode Island, and Vermont). You can find the laws for your state by either checking your department of education, the Home School Legal Defense Association or A to Z Homes Cool.
How much do you personally know about homeschooling?
There are a lot of myths and misunderstandings about home education and they can be very misleading when you're trying to make the best decision. For example, do you think that only religious people homeschool—or only hippies do? Do you believe that homeschooling costs a great deal or takes a huge amount of time? Have you heard that homeschoolers can't go to the prom, join sports teams, attend college or join the military? None of these statements are true. Believing that they are can lead to confusion—and poor decision making. Doing solid research about homeschooling can help dispel these myths and make it easier to make wiser decisions.
How does your child/partner/family feel about homeschooling?
Any family that homeschools has to do it as a unit—if a partner doesn't agree with the choice, or if a child is against being homeschooled, it can be a real uphill battle. To get everyone "on board" with the decision means lots of discussions and sharing of thoughts, opinions, facts, and ideas. If your child is old enough, involving him or her in the decision making will help your child feel validated and listened to. Listen to each other's concerns and questions, and find the answers together. Homeschooling is so much easier when the family is a team.
Do you know any of the current stats about homeschooling?
While national numbers may not seem to affect you directly, they can give you an idea of how homeschooling trends are developing across the country. According to the National Centers for Educational Statistics, 1.77 million children were homeschooled in 2012, an 18 percent increase over the numbers in 2007. The numbers have continued to climb with each passing year. (Note: Many experts believe there are many more homeschooling students than this, as this statistic only reflects state-registered homeschoolers, and many of families decline to register.)
According to the National Home Education Research Institute in Oregon, homeschoolers also score above average on SAT and ACT exams. Also, according to a study conducted at the University of St. Thomas, homeschoolers were shown to graduate college at a rate of 66.7 percent, which is almost 10 percent higher than students who attended traditional public school.
Making the best choice for your children's education is never an easy decision, regardless of what you ultimately choose. Asking the right questions and getting reliable answers is the first step to figuring out the answers. Happy researching!
To learn more about homeschooling, check out Homeschooling 101: Sports and Other Extracurricular Activities and An Introduction to the Laws and Legalities of Homeschooling.
Tamra Orr is the author of six books on the topic of homeschooling, including Homeschooling FAQs: 101 Questions Every Parent Should Ask and After Homeschool: Fifteen Homeschoolers Out in the Real World. In addition, she homeschooled her four children from Kindergarten through high school graduation.