The summer months bring relief and joy for students, but also lots of free time to be filled. There is no better way to spend these hours and days than with a book, especially one that educates. Below are book recommendations based on age and genre that will help keep your child or student busy and engaged throughout the summer.
Disclaimer: This post contains affiliate links and we may earn a small commission off any books purchased. However, all recommendations are our own.
Kids
Activity Book: "The Complete Book of U.S. History"
This book clocks in at over 350 pages and is chock full of exercises and activities to keep young minds sharp. (Ages 8 and up)
African-American Studies: "What Color is My World?: The Lost History of African-American Inventors" by Kareem Abdul-Jabbar and Raymond Obstfeld
NBA Hall of Famer Kareem Abdul-Jabbar writes of obscure African – American inventors in this well-illustrated story. (Ages 8 and up)
Presidential: "So You Want to Be President?" by Judith St. George
Does your little one ever wonder what it takes to become president? St. George chronicles every president in an interesting and humorous manner, accompanied by wonderful illustrations. (Ages 6–8)
Biography: "The Story of Ruby Bridges" by Robert Coles
The story of the first African American child to integrate Frantz Elementary School in New Orleans. (Ages 4-8)
Culture: "Homes Around the World" by Max Moore
Learn about different and unusual residences around the world. (Ages 5–7)
Teens
Historical Fiction: "The Boy in the Striped Pajamas" by John Boyne.
This acclaimed book introduces the Holocaust in a gentle manner and opens the door to discussion about such a sensitive topic.
Mystery: Chasing Lincoln's Killer" by James L. Swanson.
This is a young adult version of "manhunt", the same author's account of the search for President Lincoln's assassin. "Chasing Lincoln's Killer" uses trial manuscripts and interviews to build a compelling and completely true thriller.
US History: "Don't Know Much About History" by Kenneth C. Davis
This updated edition of the bestseller that answers all of your questions about American history in a very entertaining way.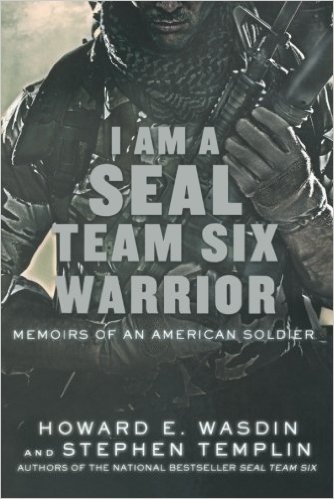 Current Events: "I am a SEAL Team Six Warrior: Memoirs of an American Soldier" by Howard E. Wasdin and Stephen Templin
Learn the grueling training involved in joining the unit who found Osama bin Laden in this firsthand account from former Team Six member and author, Howard Wasdin.
World History Compilation: "A Little History of the World" by E.H. Gombrich
With illustrations on every page, Gombrich brings history to life for young adults.
The summer allows students to learn at their own pace and explore topics that interest them. Interesting and educational books are just the recipe to feed a hungry mind. You can also get kids interested in Social Studies websites and movies to help keep them learning throughout the summer.Got other suggestions for this list? Share them with others by commenting below.
Try HelpTeaching out today for free.
No credit card required.