Currently Browsing
Posts Tagged ' activities for children '

If you're a parent, you know there are very few times you have your kids' undivided attention. However, when you're traveling, you have a captive audience. Whether you're going by plane, train, or automobile, family travel offers an amazing opportunity to connect with your kids and engage them in educational activities. The next time you head off to grandma's house for Thanksgiving or fly to Florida for vacation, put away the smartphones and tablets for a bit, and try out some of these educational travel activities with your kids.
Toddler – Preschool
"I Spy"
At this age, a key skill for toddlers and preschoolers is being able to take what they're learning and connect it to the real world. While you travel, you can use the ever-changing landscape to help them make some of those connections. Play a simple game of "I Spy," but don't just look for colors. During the game, you can say "I spy…"
a shape
a number
a letter
a particular animal
Let your kids join in and pick things that they spy too. If they have trouble seeing out the window, then randomly place stickers around the car for them to spy as you drive. You can get reusable stickers if you're worried about them sticking too much.
Find 100
Another type of seek-and-find game is "Find 100." In this game, you challenge kids to find 100 of something during the trip. This helps reinforce counting skills. For kids who are just learning to count, you can keep a tally for them or adjust the number to 5, 10, or 20. You can also add in an additional challenge by seeing who can find that number of objects first. Things kids can look for include:
animals
shapes
letters
items of a certain color
types of cars
restaurants
trees
You can extend the activity by having kids complete a 100 Chart, coloring in the numbers to find a mystery picture.
Virtual Hide and Seek
Toddlers and preschoolers love to play hide and seek, but the game is kind of hard to play in the car. You can, however, play a virtual game of hide and seek where they pretend to hide somewhere in another location and you try to guess where they are. For example, if they pretend to hide somewhere at home, you could say, "I'm looking in the bathtub. Is that where you're hiding?" If guessing proves impossible, have them give you clues to figure it out.
Motion Games
Kids need to move around, but that's pretty hard if they're strapped into a car seat or stuck on an airplane. However, their arms and legs are usually free to wave and kick, so you can take some of their favorite movement songs and adapt them to fit in the car. Some songs that make great car motion games include:
The Wheels on the Bus
The Itsy Bitsy Spider
If You're Happy and You Know It (change "Stomp Your Feet" to something else)
Alice the Camel
If you're traveling for the holidays, you can also look for holiday-themed songs and finger plays that include motions. For example, Five Little Turkeys or Way Up High in the Apple Tree for Thanksgiving and Up on the Housetop or a modified We Wish You a Merry Christmas for Christmas. When you stop for a rest stop, kids can stretch their bodies with a fun movement story.
You will find more road trip activities for preschoolers here.
Elementary
The Alphabet Game
There are many different versions of the alphabet game. To play you can start off with a phrase, such as:
I'm going to the store and I need to buy…
I'm going on a trip and I need to pack…
I'm going on a trip and I will visit…
I'm hungry and I'm going to eat…
Take turns adding to the list, letter by letter, repeating all the previous items as you go. At the end, see who can recite the entire list without making a mistake.
License Plate Meanings
License plates are often random combinations of letters and numbers. Pick a random license plate while driving and make up a meaning for the letters and words on the license plate. For example, JCAI26 could be "Just Cruisin' Along Interstate 26". You can make the descriptions completely random or try to base them off the type of car or people you see in the car. For more fun, make up a story about the people in the car. What are their names? Where are they going?
Math Quiz
Use the trip as an opportunity to brush up on basic math facts. For younger children, start by stringing addition problems. For example, "What's 2+2? What's 4+4? What's 8+8?" For older children, call out basic multiplication or division problems. If you have multiple children in the car, pull out a stopwatch and see how many problems they can solve in a minute. Use our Worksheet Generator to print out some basic math worksheets before you go.
Twenty Questions
Twenty questions is one of those classic games that kids have been playing for ages. Simply think of a person, place, or thing. Then the other people in the car can ask up to 20 yes/no questions to figure out what it is. You may be surprised how easy it is to figure something out by asking simple questions.
Family Spelling Bee
Who is the best speller in the family? A family trip is the perfect opportunity to find out. Hold a family spelling bee, taking turns spelling words to see who can spell the most words correctly. You can use random words or pick words related to a particular holiday or location. For even more fun, bring along a dictionary and let your children randomly pick out words to see if they can stump you.
All Ages
Listen to a Story
A car or plane trip is a great time to enjoy a good book. If you're riding in the car, download a novel that the whole family can enjoy and listen to it on your trip. If you can't find a book to download, bring along a few books to read and take turns reading aloud to the rest of the family. Not only will you get to enjoy a good book, you'll help your children learn the importance of reading. If you don't want to read an entire novel, check out funny storytellers, such as Storynory and the Story Pirates podcast.
Tell a Story
Instead of listening to a book or story, you can always make up your own. You can start by making up your own version of a popular fairy tale or embellish a story from your childhood. To get your children involved, tell a story where every person tells one sentence of the story and the others add on to it. If you're worried you won't know what to tell a story about, take a look at our writing prompts for some inspiration. You can print out a few to take along on your trip.
Would You Rather?
Would you rather have leaves for hair or mushrooms growing out of your ears? These kinds of silly questions are great for kids of all ages. They teach kids to think creatively and learn how to back up their opinions. If you're not sure you can come up with questions on the fly, let your kids do the work or just look up a few before you go. Sites with great Would You Rather questions for kids include: ConversationStarters and RRRather.
Listen to Educational Songs
Turn on some music the whole family can enjoy and learn from at the same time. If you have satellite radio, you can listen to a station like Kids Place Live which is full of fun indie music for kids and call-in radio shows for kids, much of which is educational. You can also purchase fun kids' CDs or download albums full of educational songs. Some good ones that parents will enjoy too include:
Road Trip Bingo
Print out or create your own version of Road Trip Bingo to play. As you travel, kids can look for the items on their bingo boards and cross them off as they see them. The first one to get five in a row wins the game. To play the game multiple times, put the bingo boards in plastic sheet protectors and bring along dry erase markers for kids to use to mark each item off. Then you can wipe the board clean in between each game.
How Far Away Is it?
To help make the time go faster, have kids guess how far away different places, landmarks, or rest stops are. For example, if you see a tunnel in the distance say, "How far away is it?" Then watch the odometer to see whose guess was the closest. You can also give kids a map or let them look at the map on a smartphone or tablet to help them figure out exactly how far away a particular landmark is.
These are just a few ways to engage kids in learning activities as you travel during the holidays and year-round. Of course, you can also print out some of your favorite worksheets from Help Teaching and KidsKonnect and put them in a binder for kids to work on during the drive.
Do you have educational activities you enjoy with your kids while traveling? If so, we'd love to hear them. Share them in the comments below.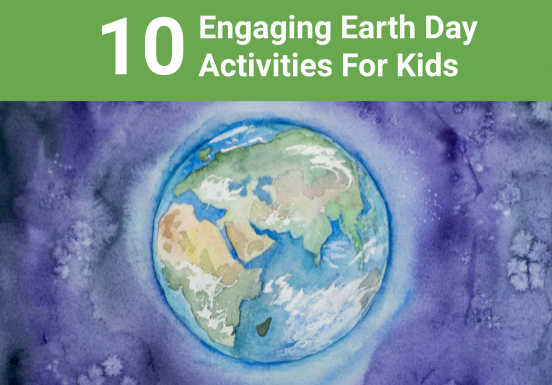 Earth Day is April 22. Since 1970, Earth Day has been raising public awareness of environmental issues. Learn more about the day, fun activities for kids, and resources available!
Since 1970, Earth Day has been raising public awareness of environmental issues. Today, our waterways are less polluted and our air is cleaner, yet there is still much work to be done before we can consider ourselves a sustainable society. This year, engage your students or children with one of these eco-friendly activities on Earth Day or the weeks surrounding it.
Activities for Children – Kindergarten to Grade 6
Plant a Tree
It may seem cliché, but planting a tree is a simple act that helps the environment and gets children outdoors enjoying the natural world on Earth Day. Coordinate with your school a place on the grounds where your class can plant a tree or check with your local conservation board for a public location. Apply for free trees through organizations like Trees for Schools (UK only) and Trees for Wildlife or by having students write to local nurseries.
Raise a School Garden
April is National Garden Month, making Earth Day the perfect time to plant a school garden. Gardens are an excellent way to get kids moving, encourage healthy eating, and incorporate project-based learning into your curriculum. A school garden takes time and commitment, but in planning and raising a garden, you will sow seeds that will help your students reap a lifetime of rewards! Get started with these school gardening tips.
Let the trash pile up!
During the week leading up to Earth Day, arrange with the custodian not to remove the trash and recycling from your classroom. On Earth Day, have your students weigh the trash and recycling they generated (weigh trash separately from recycling). Over the next week, challenge your students to toss and use less, plus recycle more. After a week, have students weigh the trash and recycling again and calculate the decrease (hopefully!) in trash weight and increase in recycling weight. Extend the lesson for older students and have them calculate percent increase and decrease as well. Get started by assigning the lessons Reduce, Reuse, Recycle and The Trash Patrol, then read our America Recycles Activity Guide for more ideas.
Walk to School
It is good for the environment and our children's health. More and more schools are planning annual walk- or bike-to-school days. Why not plan one for April 22 or use Earth Day to have your students start planning for National Walk to School Day in May? Visit the Walk & Bike to School website for more information on getting started.
Declare April 22 Waste-Free Lunch Day
With the help of your class and the EPA's Pack A Waste-Free Lunch site, make Earth Day a school-wide commitment to reducing the mounds of garbage generated during a typical school lunch. Have your class coordinate with administrators and cafeteria workers and help spread the word to students and parents about what can be done to minimize lunch waste.
Get your students excited for Earth Day by engaging them with these interactive lessons on Climate Literacy and Environmentalism by PBS Learning Media and with Help Teaching's self-paced science lessons.
Activities for Teens – Grades 7 to 12
Participate in a Citizen Science Project
Engage your children or students in authentic science by participating in an eco-themed crowd science collaboration. There are numerous projects running that allow students to participate with adult supervision, including the environmentally oriented: Forgotten Island, The Lost Ladybug Project, and Globe at Night.
Take a Field Trip
What student doesn't love a field trip? Plan an inexpensive day out by arranging tours of your local landfill, recycling center, wastewater treatment facility, and/or power plant (even better – visit a plant that uses renewable energy and one that uses a nonrenewable source). Yes, it will be dirty, hot, and smelly, but what better way for students to develop an understanding of where energy comes from and trash goes than to see it for themselves?
Host an Environmental Career Fair
Enlist your students in finding local professionals working in environmental careers to visit the school on Earth Day. Arrange for a career fair that allows students to hear about green jobs and discuss job duties with the professionals. Have students prepare questions ahead of time and write thank-you notes after.
Conduct a School Energy Audit
Challenge students to work in small groups to perform an energy audit of their school. Each group can audit energy use for a given building space like the classroom, cafeteria, gymnasium, or auditorium. Groups can share their results and compare their findings, then use the data to prepare an energy action plan to present to school administration. The National Wildlife Federation and Green Education Foundation both offer resources for energy audit projects for students.
Build a Rube Goldberg Machine
Ask your students to bring in a variety of cleaned items from their home recycling containers during the week leading up to Earth Day. On April 22, divide your students into teams and task them with designing and building a machine that completes a simple eco-friendly task such as turning off the lights or watering a plant. Provide basic materials, like string and wire, to aid in construction. Be sure and have your students demonstrate their machines for an audience and see if their projects can be displayed in the school lobby or library. Find free lesson plans and ideas at RubeGoldberg.com.
Launch a Project-Based Learning Unit
Spring has sprung and students are anxious to get outside, making Earth Day the perfect time to embark on an environmentally focused project-based learning (PBL) initiative. BIE.org offers extensive PBL resources for teachers and students.
Be sure to visit Help Teaching's Earth Science Printables and Lessons for free environmental science resources to use on Earth Day and year round!
Additional Online Resources
The 50-year legacy of Earth Day can be effectively transmitted with these resources.  Hopefully, in another 50 years, your students will have witnessed the solutions to many of our planet's environmental problems.  Happy Earth Day!
For more worksheets to use in the classroom or homeschool environment, check out KidsKonnect's Earth Day worksheet pack. While you're there, have a read of their Earth Day article for more great ideas!

Celebrating the contributions of veterans in your community is an easy way to thank those brave men and women for their service, while helping students understand the proper way to show gratitude for those who give their time, effort, and sadly, sometimes their lives for our country and values. Below are some great activities that show the proper respect for our soldiers and also help students learn about the history of Veteran's Day.
Hold a Veteran's Day Ceremony
There's no better way to show the importance of this day than to devote 30 minutes to a whole school ceremony highlighting the special place that veterans hold in our country. The US Department of Veteran's Affairs has created a handy step by step guide to hold an assembly in your school, including instructions on how to post the colors and suggestions for remarks and speakers.
If you can't host vets in person, consider a video call or a pre-recorded video featuring interviews.
Take a Vet to School Day
The History Channel has a Take a Vet to School Day program, complete with How To Guides and Planning Guides by grade. Of course, you don't have to involve a national program to invite veterans into your classroom. Invite your students' relatives to sit in on class for a celebration of their service. Have the children read letters of thanks and ask the vets to say a few words. It's a day your students and the servicemen and women will not forget.
Make Crafts and Care Packages to Commemorate Veteran's Day
Younger students will love to use their creativity to show their thanks and respect for veterans. Celebrate the social studies themes of Election and Veteran's Days with a display that encompasses both events. Ask your students to write thank you cards expressing gratitude to our service members. Contact the local VFW or Veteran's Hospital to act as an intermediary and deliver the cards. You can use this thank you card template or download free thank you cards from Operation We Are Here to get started. Or maybe your class can send items to military personnel stationed overseas. Many organizations will assist in sending care packages to soldiers, such as Any Soldier, Operation Gratitude,  and Adopt a Soldier.
Teach Your Students About the Contribution of Women in the Military
Too often we are saddled with stereotypes of the past that are unfortunately passed on to our children. There has always been a vibrant and vital role of women in our military, but it's important to emphasize the history and facts of those contributions. The Pennsylvania Veterans Museum has a terrific lesson plan about the role of women in the military. The Veteran's History Project has a mini unit on the role of women in World War II.
Take a Virtual Field Trip to the National World War II Museum in New Orleans
This museum offers numerous opportunities for distance learning, including as many as 15 virtual field trips on topics that include Pearl Harbor, D-Day, Iwo Jima, African Americans, and Science and Technology. They also offer Skype programs that provide a lesson plan and Skype session with a museum expert who will guide your students through the content.
It's so important to ingrain a sense of respect for our service members. There is no better way to do that than to use appropriate, creative resources to show young people how special our soldiers really are. This is another great opportunity to discuss citizenship and patriotism. For more on that topic, check out 10 Activities to Celebrate Constitution and Citizenship Day.
Do you have any lessons/activities you use to help students understand Veteran's Day or show gratitude to those who serve our country? If so, we would love to hear them.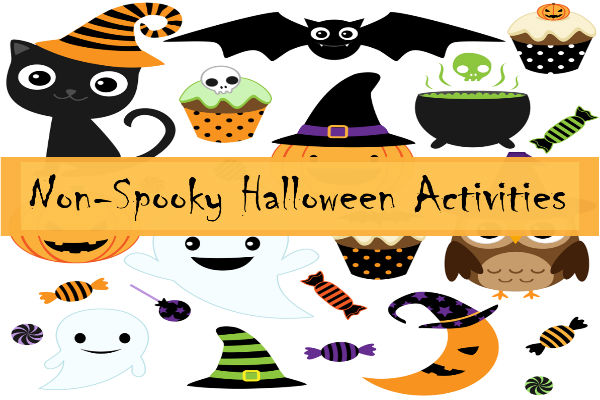 For kids who dislike ghosts, ghouls, and skeletons, Halloween can be a rough season. It's hard to know what's lurking around the corner at pumpkin patches, corn mazes, trunk or treats, and even the local grocery store. Still, that doesn't mean you have to skip Halloween altogether. There are plenty of ways to celebrate Halloween without bringing in the darker side of the season.
1. Paint pumpkins
For some kids, carving pumpkins can be too spooky, especially with their crazy faces, but what's stopping you from painting a pumpkin? Choose some bright colors and focus on funny faces or cute patterns, such as dots and stripes.
2. Bob for apples
If you're having a Halloween party, throw in a traditional bobbing for apples game. While it may not be the most hygienic, kids will have fun trying to capture the apples with their mouths.
3. Watch a pet parade
Check your local newspaper or activity guide for a pet costume parade. These parades are usually free from spooky costumes and, instead, focus on adorable animals in silly costumes.
4. Head to a fall festival
Many fall festivals are held during the day and focus on the fun side of the season. To ensure the festival will be free from spookiness, consider attending one sponsored by a church where it's less likely that ghosts, skeletons, guts, and gore will make an appearance.
5. Read a cute Halloween story
Read a story such as The Legend of Spookley the Square Pumpkin which focuses more on accepting your differences and fitting in than trying to scare kids on Halloween. Another cute Halloween book is Pumpkin Cat by Anne Mortimer. Elementary Librarian has a great list of Halloween read-alouds for more ideas.
6. Hold a non-spooky costume party
Invite some friends over for a costume party where only fun, happy costumes are allowed. Consider coming up with a theme, such as favorite cartoon characters or storybook characters.
7. Trick or treat with friends and family
Rather than going trick or treating around your neighborhood, set up a time where you can trick or treat at the homes of different friends and family members. Do it during the day so you won't see any scary masks or other costumed people out and about.
8. Have Halloween craft time
Rather than making a spooky bat, Frankenstein, or other scary craft, just pull out some orange and black paint and construction paper, along with some glue and googly eyes, and let kids come up with their own creations.
9. Make silly monsters
Monsters don't have to be scary. Focus on crafting monsters with silly faces rather than scary ones. You can give them cute names too.
10. Create leaf art
Go outside and gather some leaves. Make leaf creatures by adding eyes, noses, arms, and legs or use the leaves to make collages and other fun pictures.
11. Paint with a pumpkin
Cut out different shapes from a pumpkin and use those shapes as stamps. Dip them in paint and press them on paper to create unique works of art.
12. Make slime
Slime is often associated with Halloween, but that doesn't mean it has to be spooky. Make or buy some slime and have fun getting your hands messy.
13. Play in a sensory bin
Slowly introduce kids to some of the spookier aspects of Halloween through a themed sensory bin. You can throw in a few small plastic bats, ghosts, or spiders if your child can handle them in small doses. You may also want to add plastic pumpkins, some dirt, or black beans. For extra texture, add some orange or black water beads.
14. Go on a candy hunt
One of the best parts of Halloween is getting to trick or treat, but you don't have to find candy in traditional ways. Hide candy around your house or in your yard and send kids on a fun scavenger hunt to find it or set up different trick or treat stations in each room of your house.
15. Focus on educational activities
Try Help Teaching's 100 Educational Pumpkin Activities to bring math, science, and literacy practice to the holiday.
If you do decide to head out to some more traditional Halloween events, be sure to call beforehand to see if there will be any spooky elements there and walk ahead of your child in any corn mazes or on any paths so you can be prepared to turn around if any scary elements appear. You may also want to bring along some headphones or a pair of sunglasses to help your child tune out the spooky sights and sounds.
For loads of fun and informative Halloween worksheets for kids, why not take a look at KidsKonnect's library of topics. And while you're there, check out their super interesting article about the History of Halloween, for kids!
30 June //
Posted in How To //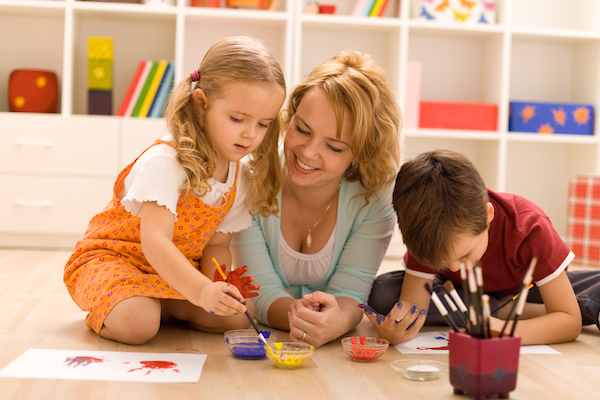 "All work and no play makes Jack a dull boy." As an adult, you carry a lot of weight on your shoulders. There are bills to pay, mouths to feed, and needs to meet, but at the end of the day, what is most important is taking care of yourself. One way to do that is to take some time to embrace your inner child. Pull out the coloring books, unpack your old board games, and enjoy the activities you did when you were a kid.
Color
Crayola recently came out with a line of adult coloring books, but they're not the first to jump on the adult coloring bandwagon. For years, adults have found coloring to be a great way to relax and work through complex emotions.
Get Crafty
Remember when you created handprint turkeys and cotton ball sheep in elementary school? You can do the same now too, just in a more refined way. One of the reason Pinterest has become so popular is because so many recognize the fun that comes from creating something. Even if your creation becomes the latest Cake Wreck or Pinterest Fail, you'll still have a lot of fun in the process.
Build Something
Along the same lines, take your playing with building blocks to the next level and actually build something you can keep. You don't have to build anything big, but you can make a simple wood shelf or a step stool without spending too much time or money. Some companies even create building blocks for adults so you can create LEGO-inspired furniture for your home or you can use the LEGO Architecture series to re-create famous landmarks to display around your home.
Put Together a Puzzle
If look at the puzzle shelf of a toy store, you'll find that most of the puzzles weren't designed with kids in mind. Whether it's a simple 100-piece puzzle that you can just throw together to clear your mind or a 2,000 piece challenge, you can find an inexpensive puzzle to complete. Don't want a lot of puzzles cluttering up your house? Look for a local puzzle exchange to swap puzzles with other puzzle lovers.
Play a Board Game
Games like Monopoly, Sorry, and Chutes and Ladders aren't just for kids. Adults can enjoy playing them too. Play a round or two with your kids or invite a few friends over for a game night. You'll soon find that you're just as competitive as you were during your younger days.
Play a Digital Game
Kids aren't the ones playing Facebook games and racking up millions dollars in in-app purchases for games like Angry Birds and Candy Crush. Adults love these games too. Not only are they addicting, but they offer a bit of mental release during the day. If you're not a big fan of the newer games, go back to some of the classics. You can play games like Oregon Trail and Number Munchers online.
Conduct an Experiment
Why should kids be the only ones who can put Mentos into Diet Coke or use smoke to suck an egg into a bottle? The same science experiments you performed in elementary and middle school are just as fun as an adult. You can also come up with your own science experiments or play around with a Makey Makey kit. Just remember that safety always comes first. You want to have fun, not end up as the latest posthumous recipient of a Darwin Award.
Read a Picture Book
Reading a special picture book can transport you right back to when you were a child and read that same picture book with a loved one. Not only are picture books connected with special memories, they are also full of timeless themes and examples that even adults can learn from. So if you've lost a pet, you can pick up a book such as The Tenth Good Thing about Barney and remember that when you're sad, it helps to think of the good things. Or if you've had a bad day, you can pick up Alexander and the Terrible, Horrible, No Good, Very Bad Day and learn that "some days are like that. Even in Australia."
Keep a Diary
If you were ever an angst-filled pre-teen, you know the importance of the pink diary with the little lock and key. Whenever something bad happened, you raced to your room so you could pour your emotions on the page. However, angst-filled pre-teen girls aren't the only ones allowed to keep a diary. Buy a special journal or get a cheap spiral notebook and take time to regularly write down your thoughts. If you're not sure what to write about, write a response to a specific response to get your thoughts flowing. Keeping a diary can help you get out many of your heavy emotions, make you more self-aware, and serve as a great memento for your kids to read one day.
Dance
When was the last time you turned on some music and danced like no one was watching? Maybe you spend some time dancing every day. If so, great! If not, why not? Kids dance all the time and so can you. Not only is dancing fun, it's a great way to get some exercise and rid yourself of the stress from your day. Dance in the car. Dance in the grocery store. Dance while you're cooking dinner or cleaning the house. Don't worry about being seen, just let the music take control.
Give Yourself Permission to Feel Like a Kid Again
At the end of the day, you just have to give yourself permission to be a kid again. If you see kids doing something and think, "Hey, that looks like fun," don't just stand on the sidelines and watch. Instead, join in and have fun with them. You'll be glad you did.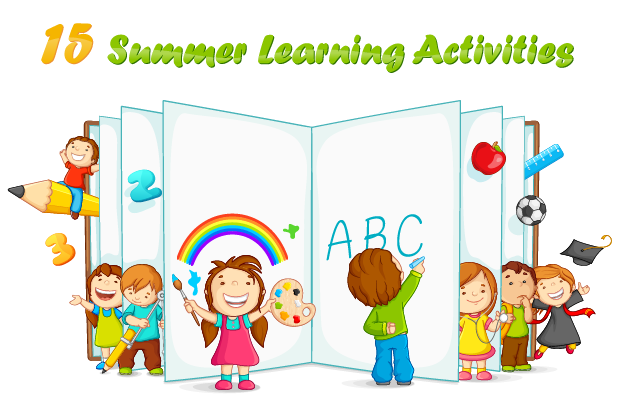 Summer's here! It's time for fun in the sun, family vacations, and… learning. While you want to give your kids a chance to relax, you don't want them to lose all they learned during the school year. To help keep their minds sharp, incorporate some learning into their summer activities. Not sure where to start? We've got plenty of ideas to help your kids learn during the summer while still having fun!
Elementary School
Give your elementary student a chance to have some hands-on fun this summer.
Head Outside
Start by getting out of the house and observing the world around you. Set up a scavenger hunt and have your kids scour the neighborhood in search of certain colors, sights, or sounds. Draw a map and see if they can navigate their way from point A to point B.
Explore Science
While you're outside, take some time to explore the world of science. Talk about how the flowers boom and the animals that you see. Discuss the weather and notice changes in nature when it rains. For more ideas, try some of these science exploration ideas.
Visit the Library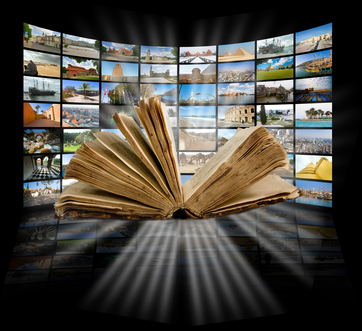 Stop by your local library and give your kids a chance to look for some new books to read. Look for books by favorite authors or head to the non-fiction section and check out books on your child's current favorite topic. Need some book suggestions? Our Black History Month Reading List offers a few titles to get kids started. Once they've found their books, encourage them to read on rainy days or take along a book when you head to the beach or the park.
Play Online Games
When you're taking a break from laying in the sun or playing at the park, let your kids sit down at the computer and play some games. For both math and reading games, check out Funbrain.com or head to Math Game Time for some math-based play. The websites for your child's favorite TV shows also often have fun, educational games for them to play. For more games, check out the sites found on our list of free education websites also offer plenty of free games and other fun learning activities for kids to enjoy.
Build their Character
Who says all learning has to be academic? During the school year, your child's teacher and friends have a big influence on her life. Use the summer to build some key character values. These values will help them when they face conflicting viewpoints and character trials during the school year. You can work on building manners by having a dinner party, helping out others by volunteering, and asking "what would you do?" questions that incorporate scenarios related to honesty, respect, and other character traits. For older elementary and middle school students, you can incorporate some of the resources found in this blog post on character education.
Middle School
Pull your middle schooler away from the video games and phone and have some educational fun.
Read a Book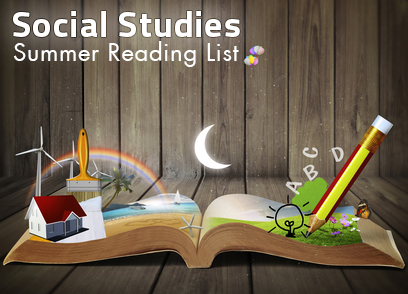 Your middle schooler isn't immune from reading a book either. While he may not want to be caught dead at the library, you can still pick up a few books and make him set aside some time to read every day. If your middle schooler doesn't like reading, choose a few graphic novels or look for non-fiction books that focus on his current interests. Check out our social studies summer reading suggestions to get him started and let him learn a bit about history while he reads.
Conduct a Science Experiment
Have some fun with science experiments this summer too. The kitchen offers a great place to start and gives your pre-teens and teens a chance to learn how to cook at the same time. Science Buddies offers a large selection of cooking & food science fair activities. These free science websites offer plenty of experiments to last the entire summer. If you're ambitious, organize a neighborhood science fair and get all of the other kids on the block involved in conducting experiments too.
Get Online
Chances are your middle schooler will want to spend most of the summer on the computer or her phone talking to her friends. Let her go online, but encourage activities beyond socializing, such as visiting some of the top Free education sites. Encourage your middle schooler to build a new skill, such as learning how to code at Code.org or donate to charity while building vocabulary skills through websites like Free Rice.
Work on Executive Functioning Skills
The summer offers a great chance to build some skills that will help your middle schooler succeed when school starts back up again. Work on some of the same executive functioning skills that teachers work on during the school year, such as setting up a routine and using a planner to help keep your middle schooler organized.
Take a Trip
For your family vacation, let your middle schooler do the navigating and build map-reading skills at the same time. Can't afford a vacation? Bring some maps into your home and plan a dream vacation anyway.
High School
Don't let your teen sleep all day this summer.
Watch a Movie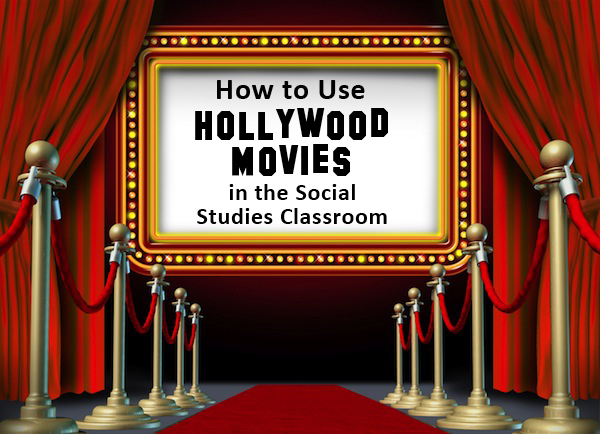 Getting your teen out of bed can be enough a challenge during the summer. Give in and let him spend time on the couch watching educational movies. Try out some of these movies about historical events or some educational YouTube channels.
Conduct Research
Use the summer as a chance to get your teen to explore some of his or her interests through mini research projects. Explore a specific period of history, look further into a concept they discovered in a movie, or just encourage them to find the answers to the questions they have on their own.
Enlighten their Devices
If you can't pull your teen away from his phone this summer, make the phone more educational. Add educational apps or even force your teen to learn before texting or using Instagram and Snapchat with an app such as StudyLock, which requires teens to answer academic questions before using their devices. You can also encourage learning through silly apps.
Volunteer
Get your teen out of the house and do something to help others. The summer is full of volunteer opportunities. Your teen can work with a summer camp, help out at a food pantry, go on a mission trip, or even just do some yard work for elderly neighbors.
Make Some Money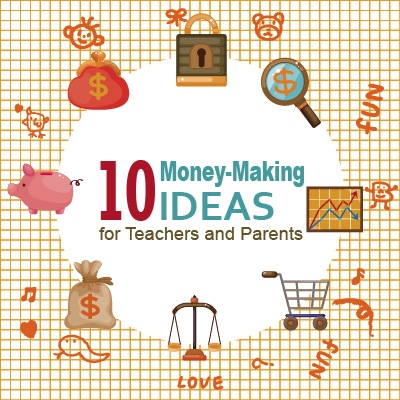 Of course, summer is also a great time for your teen to make some money. Getting a job will teach your teen about managing money, working with others, and building real-world skills. If a traditional job, such as working at a grocery store or fast food restaurant, doesn't appeal to your teen, encourage her to get creative. Have a yard sale, sell a craft, or start your own family business. If you're home with your teen all summer, use your free time to make some extra money too with these money-making ideas.
Have more ideas for keeping kids learning during the summer? Share them in the comments.
For more ideas, we suggest 100 Fitness Activities for Families and 100 Summer Activities for Kids.
The summer months bring relief and joy for students, but also lots of free time to be filled. There is no better way to spend these hours and days than with a book, especially one that educates. Below are book recommendations based on age and genre that will help keep your child or student busy and engaged throughout the summer.
Disclaimer: This post contains affiliate links and we may earn a small commission off any books purchased. However, all recommendations are our own.
Kids
Activity Book: "The Complete Book of U.S. History"
This book clocks in at over 350 pages and is chock full of exercises and activities to keep young minds sharp. (Ages 8 and up)
African-American Studies: "What Color is My World?: The Lost History of African-American Inventors" by Kareem Abdul-Jabbar and Raymond Obstfeld
NBA Hall of Famer Kareem Abdul-Jabbar writes of obscure African – American inventors in this well-illustrated story. (Ages 8 and up)
Presidential: "So You Want to Be President?" by Judith St. George
Does your little one ever wonder what it takes to become president? St. George chronicles every president in an interesting and humorous manner, accompanied by wonderful illustrations. (Ages 6–8)
Biography: "The Story of Ruby Bridges" by Robert Coles
The story of the first African American child to integrate Frantz Elementary School in New Orleans. (Ages 4-8)
Culture: "Homes Around the World" by Max Moore
Learn about different and unusual residences around the world. (Ages 5–7)
Teens
Historical Fiction: "The Boy in the Striped Pajamas" by John Boyne.
This acclaimed book introduces the Holocaust in a gentle manner and opens the door to discussion about such a sensitive topic.
Mystery: Chasing Lincoln's Killer" by James L. Swanson.
This is a young adult version of "manhunt", the same author's account of the search for President Lincoln's assassin. "Chasing Lincoln's Killer" uses trial manuscripts and interviews to build a compelling and completely true thriller.
US History: "Don't Know Much About History" by Kenneth C. Davis
This updated edition of the bestseller that answers all of your questions about American history in a very entertaining way.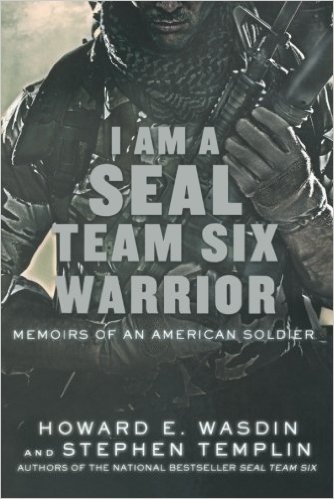 Current Events: "I am a SEAL Team Six Warrior: Memoirs of an American Soldier" by Howard E. Wasdin and Stephen Templin
Learn the grueling training involved in joining the unit who found Osama bin Laden in this firsthand account from former Team Six member and author, Howard Wasdin.
World History Compilation: "A Little History of the World" by E.H. Gombrich
With illustrations on every page, Gombrich brings history to life for young adults.
The summer allows students to learn at their own pace and explore topics that interest them. Interesting and educational books are just the recipe to feed a hungry mind. You can also get kids interested in Social Studies websites and movies to help keep them learning throughout the summer.Got other suggestions for this list? Share them with others by commenting below.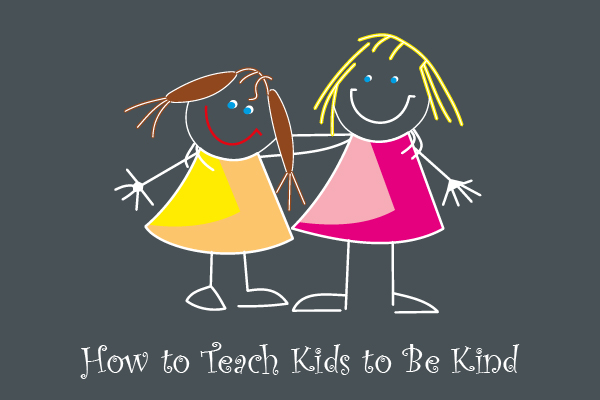 Every day, stories about bad guys fill the news, but it's the stories of kindness that really stand out. Whether it's a fast food employee helping a customer or a group of students checking on a Grandma in the Window, these stories show the importance of being kind. Unfortunately, especially when people are stressed or tensions are high, showing kindness isn't the norm. Harvard's Making Caring Common project found that 80 percent of middle and high school students thought achievement and happiness were more important than caring for others. Teachers and parents can help turn those numbers around by teaching kids to be kind. Kindness might not solve all of the world's problems, but it's a good place to start.
Modeling Kindness
The first step in teaching kids to be kind is to model kindness. That means it's time to end the "Mommy Wars", set aside the political differences, stop pointing out what everyone else is doing wrong, and start focusing on what they're doing right. You can model kindness by:
Saying please and thank you
Regularly telling others what you appreciate about them
Speaking to others in a pleasant tone, even if they upset you
Treating others, including children, with respect
Pitching in when you see a need (without complaining)
Giving random compliments to others
Keeping your negative thoughts to yourself
Doing unto others as you would have them do unto you
Kids tend to model the behaviors of the adults around them. If they see you regularly being kind, they will begin to exhibit kindness in their own lives. Of course, no one's perfect. There will be moments when you tell someone off, hurt someone's feelings, or fail to help someone in need. Taking the time to apologize when you were less than kind can also help kids learn a lesson about the importance of kindness.
Offering Positive Praise
Just like adults, kids need validation. They want to know that they're appreciated and that they're doing the right things. According to Greater Good in Action, kids actually have a propensity towards being kind. Parents and teachers can encourage kids to act on that propensity. Instead of focusing on what kids are always doing wrong, take some time to focus on what they're doing right, particularly when it comes to kindness. Say things like:
"You are a very helpful person."
"I appreciated it when you said 'Please' before you asked me for…"
"It was a great idea to…"
"Thanks. That was very kind of you."
"I like the way that you thought about others."
Don't praise kids every time they act kindly, otherwise they are likely to act a certain way just to receive the praise. Instead, try to point out a few positive moments every week to let kids know you appreciate how kind and helpful they are.
When kids decide not to act kindly, focus more on how it made the other person feel rather than criticizing or punishing the kids. For example, "Did you notice that James looked sad when you called him a name?" or "When you ask me for something without saying please, it makes me feel unimportant."
Thinking about Kindness
While many kids are born with an innate desire to be kind, parents and teachers still need to plant seeds of kindness in their minds. Talk to kids about what they think it means to be kind. Ask them to share memories of acts of kindness. You can open the conversation with these writing prompts, which also make great discussion questions.
Providing Opportunities to Be Kind
Of course the greatest way to teach kids to be kind is to give them plenty of opportunities to show kindness. These can be big acts of kindness, such as collecting money for charity or taking bags of food to a food pantry, or smaller acts of kindness, such as picking up trash on the playground or giving a friend a hug when they are sad.
Some ways kids can show kindness every day include:
Holding the door open for others
Smiling at people who make eye contact with them
Keeping a gratitude journal and regularly writing what they are thankful for
Writing thank you notes to others
Complimenting others
Waving hello when they see someone they know
Calling family members they do not see often
Writing notes or drawing pictures for family and friends
Asking if they can help when they see someone tackling a big job
Offering to let a classmate go first
Saying please and thank you
Doing their chores without being asked
Doing things they see that need done without being asked
Throwing away trash they find on the ground
Saying "I love you"
Taking some time to pet and talk to their pets
Check on elderly neighbors
Some big ways to encourage kids to be kind include:
Donating some of their clothes or toys to charity
Serving a meal at a homeless shelter
Visiting a nursing home or sending cards and flowers to the residents
Using allowance money to buy something for someone in need
Paying for someone's meal at a restaurant (with allowance money or your help)
Offering to do chores or yard work for an elderly or disabled neighbor
Donating books to a preschool or library
Cleaning up litter in the park or around the school
Sending cards and care packages to deployed servicemen and women
Collecting money for a favorite charity
Donating food or toys to a local animal shelter
Participating in a 5K run or walk for charity
Speaking out against bullying as part of an anti-bullying campaign
Volunteering to tutor another student
Making your neighbors gifts for the holidays or on their birthdays
If you encourage kids to show kindness when they are young, they are more likely to grow up to be kind adults. If you want to take the conversation on kindness a step further, check out Edutopia's Eight Steps Toward a Kinder World. Remember, kindness matters.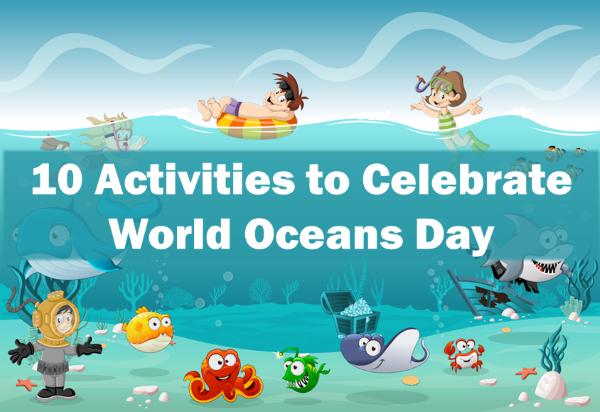 World Oceans Day is June 8th! Put on a blue shirt and forge ahead with these ten fun ways to celebrate World Oceans Day with your class or family.

1. Skipper your crew to a World Oceans Day event in your area. From art contests to film festivals to hands-on exhibits, there are ocean activities taking place around the world.
2. Navigate your way to the World Oceans Day website and check out their last minute celebration ideas. Find ways to help keep plastic out of oceans and landfills with your students or family.
3. Google is charting new territory with its Oceans Street View images. Allow students to explore this stunning collection.
4. Set course to Adrift.org and challenge students to predict the path of floating pollution before they try this engaging interactive.
5. The Smithsonian has made great headway in compiling this diverse collection of ocean-related lesson plans for educators.
6. For landlubbers who can't venture out to sea, dive into an ocean-themed book for a reading adventure worthy of the high seas. Get started with one of these nautical tales.
 

Nautical Novels and Seaworthy Stories
The Rainbow Fish by Marcus Pfister
Swimmy by Leo Lionni
Flotsam by David Wiesner
Mr. Popper's Penguins by Richard and Florence Atwater (Worksheet)
Treasure Island by Robert Louis Stevenson (Worksheet)
Moby Dick by Herman Melville
Billy Budd by Herman Melville
The Pearl by John Steinbeck (Worksheet)
Kon-Tiki by Thor Heyerdahl
20,000 Leagues Under the Sea by Jules Verne
The Odyssey by Homer (Worksheet)
The Old Man and the Sea by Ernest Hemingway

 
7. Ahoy! Teachers, students, and families can join an Ocean Guardian Program and plan a school or community conservation project, submit ocean-themed artwork, stories, or poetry, and even become involved in diving!
8. If you are swamped with lesson planning, check out Help Teaching's collection of pre-made, ocean-themed worksheets. Or, have your students try our online lessons on Ocean Vocabulary Words, Ocean Zones, Tsunamis, or Tides.
9. Set your bearings to your local aquarium. Students of all ages will enjoy viewing and interacting with the amazing variety of sea life on display.
10. Head to the beach! What better way to celebrate World Oceans Day than by digging in the sand, discovering tide pools, and surfing the waves?
Have other suggestions for celebrating World Oceans Day with students and children? Share them in the comments! Read The Ultimate Guide to Teaching Science for more ways to invigorate your science curriculum and teaching.
For more worksheets and activities for elementary and middle school students, why not browse the Seas and Oceans library of KidsKonnect? For older students, take a look at Geography Revision for a wealth of teaching resources!
Science surrounds us and summer offers the perfect time for families to explore science in action. Avoid the summer slump and try some of these suggestions for summer science adventures with your child. Most of these activities are low-cost or free, but be sure to check with your local library before heading out to learn about free and discount passes to museums and other local attractions.
1. Participate in a Citizen Science Project
Science is collaborate by nature, so join in and lend a hand by participating in a citizen science project. Project participants support scientific research by:
These are just a few of citizen science projects looking for volunteers and many welcome help from children working with the guidance of an adult. Search for other citizen science projects at Zooniverse and SciStarter.
2. Become a National Park Service Junior Ranger
With parks from Maine to California and everywhere in-between, the National Park Service offers an affordable option for hands-on summer science fun. Fourth grade students qualify for free annual park passes through the Every Kid in a Park program. The Junior Rangers Program gives kids the opportunity to explore nature, attend ranger guided programs, and complete activities for each park. If your budding park ranger completes a Junior Ranger Program, each park offers a patch or badge and a certificate of completion. Can't visit a particular park? Visit the NPS's on-line WebRangers page.
3. Visit a Science Center
There are many fabulous science museums that offer kids access to interactive learning opportunities. For those fortunate enough to be within driving distance to a NASA center, consider a visit. Learn about space exploration, aeronautics, and ongoing missions and discoveries. Many of the centers, including Johnson Space Center in Houston, TX, Kennedy Space Center in Cape Canaveral, FL, and the Jet Propulsion Laboratory in Pasadena, CA, welcome visitors and offer tours. If you can't travel to a visitor center, then be sure to visit NASA Wavelength and explore the vast collection of educational resources NASA has to offer.
With centers across the nation, the Audubon Society provides outdoor adventure for all ages. Visit a sanctuary, go on a hike, and explore the local lands and wildlife. Many centers offer nature themed programs designed exclusively for children and families as well as summer camps. Centers are open to the public, but those with memberships may visit for free and receive discounts on programs and camps. Find an Audubon Center near you.
4. Try Hands-On Science Activities
Hands-on science activities at home are a great way to have some summer fun, spend family time together, and even learn a little something new. Science at home is affordable and typically can be conducted with household objects and resources. Follow your child's lead and try experiments related to his or her interests. Get started with these science activities for kids or browse this collection of home science activities from Scientific American.
5. Star Watch
Grab a blanket and the bug spray and head outside for some star gazing. If possible, get away from light pollution, you will be amazed at what you can see once your eyes adjust to the dark on a clear night. Bring a star chart and try to locate a few stars, planets, constellations, and galaxies. Use binoculars to identify surface features of the moon. If that isn't spectacular enough for your aspiring astronomer, try counting the number of "shooting stars" during a meteor shower. August's Perseids meteor shower is a great one to enjoy on a warm summer evening. Check out this year's not-to-miss celestial events to watch with kids.
Above all, be sure to get your kids outside to get some fresh air and soak up some vitamin D!
Looking for more ideas for summer fun with your children? Be sure to read 100 Summer Activities for Kids!