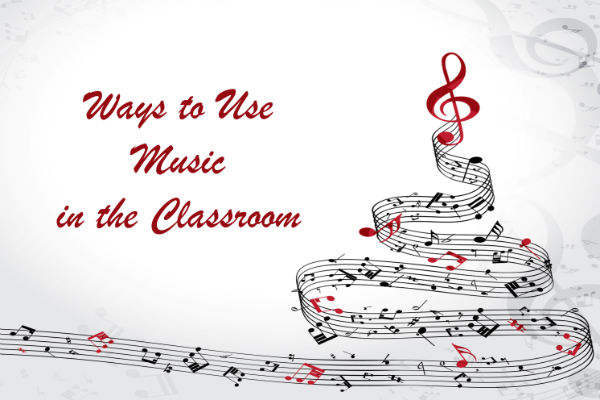 Music education plays an important role in schools. Music classes help students build focus and discipline, rhythm and coordination, and creative language and thinking skills. With all the benefits music offers, it shouldn't just be relegated to the music classroom. Teachers in all grade-levels and subject areas can reap the benefits of bringing music into their own classrooms.
1. Music to Jog Memories
In the 70s, 80s, and 90s, elementary students learned how a bill became a law by listening to "I'm Just a Bill" and learned the purpose of words such as and, but, and or with "Conjunction Junction." Schoolhouse Rock songs were a staple in classrooms and helped kids learn a lot of fun new concepts.
Today, lots of musicians have branched out into the world of educational song writing. Even popular groups such as They Might Be Giants and Barenaked Ladies have albums written designed to help kids learn. Other popular educational music collections include:
A YouTube search will likely produce even more educational songs from amateur artists. For example, you may find a song to help you teach digraphs or short vowel sounds.
If you can't find a song that fits your topic, make one up on your own set to the tune of a popular children's song.
In the classroom, you can use educational songs to spice up the content and give students a way to remember important concepts. If you can't find a song that fits your topic, make one up set to the tune of a popular children's song. For example, this song uses the tune of "The Farmer in the Dell" to teach students about long vowel sounds. Singing about the planets to the tune of "The Wheels on the Bus" or rapping the parts of speech may not win you a Grammy, but it will likely help your students tell the difference between a noun and a verb or remember the order of the planets.
2. Music as an Example
From language arts to social studies, music can be used to help spark discussion, provide illustrations, and enhance your discussion of a topic. For example, if you're studying the Civil Rights Movement, bring in some protest songs. Often songs from a particular era or related to a particular topic can provide more specific examples and convey deep emotions. They're also a great way to open a lesson and hook students from the very start.

Even popular music can serve as an example in the classroom. In the language arts classroom, you can pull songs with lyrics to represent different types of figurative language. You can also find songs that relate to particular themes. In math and science, you can also pull out lines from songs that have to do with particular concepts students are learning. You might be surprised where you'll find a reference to isosceles triangles or the periodic table. Steven Galbraith, a member of the Mathematics Department at the University of Auckland, has even put together The List of Unintentionally Mathematical Songs to help you start finding songs to use in your classroom and Scientific American and NewScientist have highlighted a few pop songs inspired by science.
Encourage your students to bring music into the classroom too. They're likely to notice a lot of references to what you're learning in the songs they like to listen to. For example, rap songs are chock full of allusions and clever one liners, pop music is full of metaphors and similes, and country music offers a lot of imagery. While a song may have nothing to do with what you're learning, one or two lines may fit perfectly in a lesson. Just be sure to preview a song before playing it in class as some music your students enjoy may not be entirely school appropriate.
3. Music for Energy and Relaxation
If you want to keep students' minds sharp for a particularly important lesson, put on an upbeat tune and have them get out of their seats and dance before getting to work.
Beyond helping students learn specific information, you can use music to help improve the learning environment. Both upbeat and softer music play a role in stimulating students and improving their focus. If you want to keep students' minds sharp for a particularly important lesson, put on an upbeat tune and have them get out of their seats and dance before getting to work. This will help wake them up and increase their attention before getting down to business. An upbeat song also works well as a way to transition between two topics or to re-energize students after they have been sitting for a long time. You can even play upbeat songs as students enter the classroom to get them excited about learning or play farewell songs at the end of class as a creative way to end the day and signal to students that it's okay to start packing up.
When you want students to feel calm and relaxed, try playing softer music. Classical music has been shown to be as effective as Valium for heart patients and has been attributed with lowering crime rates in dangerous neighborhoods. With these examples, imagine how much it could improve classroom management and focus in your classroom. Play classical music during tests to help reduce the amount of anxiety in the room or during seatwork time to remind students to be calm and focused. While students may push to listen to more popular music during these times, the softness and steady rhythms provided by classical pieces are more ideal and less distracting to students.
Do you have any favorite songs you like to play for students? If so, we'd love to hear about them.
Try HelpTeaching out today for free.
No credit card required.