Currently Browsing
Posts Tagged ' teaching tips '

Whether it's reading poems written by some of the greatest poets of all time or writing poems of their own, students spend a fair amount of time studying poetry in the ELA classroom. While the figurative language and eloquent verses found in poems may seem best-suited for ELA, their relevance extends across the curriculum. From science and math to social studies and foreign language courses, poetry can become an integral part of student learning outside of the ELA classroom.
Reading Poetry
Believe it or not, not all poetry centers around love and deep philosophical concepts. A lot of poetry has been written to explain the world around us, including mathematical and scientific concepts. Consider these lines by a famous poet:
This is now–this was erst,
Proposition the first–and Problem the first.
On a given finite Line
Which must no way incline;
To describe an equi–
–lateral Tri–
–A, N, G, L, E.
– From "A Mathematical Problem" by Samuel Taylor Coleridge
Throughout history, well-known poets have shared their thoughts about the world. Poetry has also been used to chronicle and commemorate many historic events. For example, many students can recite lines from "Paul Revere's Ride" by Henry Wadsworth Longfellow when asked to recall that infamous night during the American Revolution. Other references are more subtle. For example, these lines from the poem "O Captain! My Captain" by Walt Whitman were written about the death of Abraham Lincoln:
O Captain! my Captain! our fearful trip is done,
The ship has weather'd every rack, the prize we sought is won,
The port is near, the bells I hear, the people all exulting,
While follow eyes the steady keel, the vessel grim and daring;
But O heart! heart! heart!
O the bleeding drops of red,
Where on the deck the Captain lies,
Fallen cold and dead.
To find poetry to fit a specific time in history or concept in math or science, simply perform a quick internet search for poems in your subject area and you'll come up with numerous examples. You may also check out books of poetry created to help students learn about science, math, and social studies.
Some of our favorite resources include:
Math
Science
Social Studies
Writing Poetry
Writing poetry can be a way to assess students' understanding of particular concepts, It also helps teachers  incorporate creative thinking skills into the math, science, and social studies classrooms. Students may write poems about particular concepts, people, or events related to the subject area.
Three forms of poetry that work particularly well outside of the ELA classroom are:
Found poetry
Concrete poetry
List poetry
Found Poetry
Found Poetry involves taking lines from other sources and turning them into poetry. For example, students may turn words from the Declaration of Independence into a poem:
Life
Liberty
The Pursuit of Happiness
Truth.
All men are created equal
Truth.
Evils are sufferable.
Dissolve them.
Abolish them.
United.
Or students may take information from an article about space exploration and turn them into a poem:
What's next?
Stepped on the moon.
Sent rover to Mars.
What's next?
Retrieved pictures from Hubble Space Telescope.
Spent a year on the International Space Station.
What's next?
We have laid the foundation for success.
Going farther into the solar system than ever before.
What's next?
Concrete Poetry
Concrete poetry, also known as shape poetry, involves taking a poem and placing it into the shape of an object. Students may create poems to represent mathematical equations, specific shapes, or different areas of science. For example, a poem about photosynthesis may be written in the shape of the sun. The shape of the poem helps add additional meaning and ensure the content sticks in a student's memory.
Consider this poem about a triangle:
3
sides
three angles
sometimes equilateral
sometimes isosceles or right
List Poetry
List poetry is simply poetry created out of a list. The list doesn't just list items randomly. Instead, it's a carefully thought out poem, often containing repetition, to cover a topic. A student may write a list poem about a particular concept, a person, or even an event in science or history.
For example, the following list poem might have been written during a unit on the Civil Rights Movement:
Martyrs for the Cause
George Lee
Emmett Till
Medgar Evers
Addie Mae Collins
Denise McNair
Carole Robertson
Cynthia Wesley
Jimmie Lee Jackson
Dr. Martin Luther King Jr.
Paying Attention to the Words
Poetry is about more than rhyming a few words on the page. As you read poetry with students or have students write poems of their own, encourage them to pay attention to the words on the page. The figurative language, diction (word choice), and even the placement of the words on the page can help add deeper meaning to poems and encourage students to think critically and creatively about the content being taught.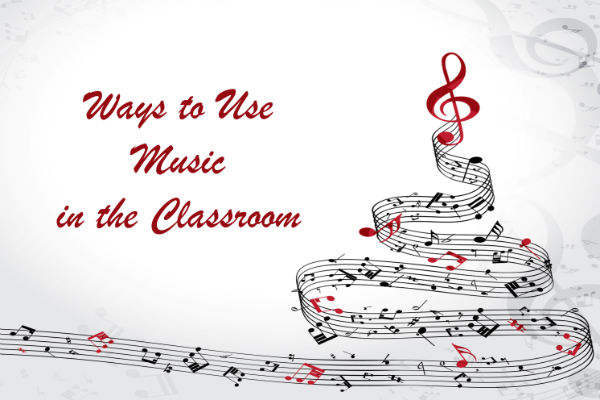 Music education plays an important role in schools. Music classes help students build focus and discipline, rhythm and coordination, and creative language and thinking skills. With all the benefits music offers, it shouldn't just be relegated to the music classroom. Teachers in all grade-levels and subject areas can reap the benefits of bringing music into their own classrooms.
1. Music to Jog Memories
In the 70s, 80s, and 90s, elementary students learned how a bill became a law by listening to "I'm Just a Bill" and learned the purpose of words such as and, but, and or with "Conjunction Junction." Schoolhouse Rock songs were a staple in classrooms and helped kids learn a lot of fun new concepts.
Today, lots of musicians have branched out into the world of educational song writing. Even popular groups such as They Might Be Giants and Barenaked Ladies have albums written designed to help kids learn. Other popular educational music collections include:
A YouTube search will likely produce even more educational songs from amateur artists. For example, you may find a song to help you teach digraphs or short vowel sounds.
If you can't find a song that fits your topic, make one up on your own set to the tune of a popular children's song.
In the classroom, you can use educational songs to spice up the content and give students a way to remember important concepts. If you can't find a song that fits your topic, make one up set to the tune of a popular children's song. For example, this song uses the tune of "The Farmer in the Dell" to teach students about long vowel sounds. Singing about the planets to the tune of "The Wheels on the Bus" or rapping the parts of speech may not win you a Grammy, but it will likely help your students tell the difference between a noun and a verb or remember the order of the planets.
2. Music as an Example
From language arts to social studies, music can be used to help spark discussion, provide illustrations, and enhance your discussion of a topic. For example, if you're studying the Civil Rights Movement, bring in some protest songs. Often songs from a particular era or related to a particular topic can provide more specific examples and convey deep emotions. They're also a great way to open a lesson and hook students from the very start.

Even popular music can serve as an example in the classroom. In the language arts classroom, you can pull songs with lyrics to represent different types of figurative language. You can also find songs that relate to particular themes. In math and science, you can also pull out lines from songs that have to do with particular concepts students are learning. You might be surprised where you'll find a reference to isosceles triangles or the periodic table. Steven Galbraith, a member of the Mathematics Department at the University of Auckland, has even put together The List of Unintentionally Mathematical Songs to help you start finding songs to use in your classroom and Scientific American and NewScientist have highlighted a few pop songs inspired by science.
Encourage your students to bring music into the classroom too. They're likely to notice a lot of references to what you're learning in the songs they like to listen to. For example, rap songs are chock full of allusions and clever one liners, pop music is full of metaphors and similes, and country music offers a lot of imagery. While a song may have nothing to do with what you're learning, one or two lines may fit perfectly in a lesson. Just be sure to preview a song before playing it in class as some music your students enjoy may not be entirely school appropriate.
3. Music for Energy and Relaxation
If you want to keep students' minds sharp for a particularly important lesson, put on an upbeat tune and have them get out of their seats and dance before getting to work.
Beyond helping students learn specific information, you can use music to help improve the learning environment. Both upbeat and softer music play a role in stimulating students and improving their focus. If you want to keep students' minds sharp for a particularly important lesson, put on an upbeat tune and have them get out of their seats and dance before getting to work. This will help wake them up and increase their attention before getting down to business. An upbeat song also works well as a way to transition between two topics or to re-energize students after they have been sitting for a long time. You can even play upbeat songs as students enter the classroom to get them excited about learning or play farewell songs at the end of class as a creative way to end the day and signal to students that it's okay to start packing up.
When you want students to feel calm and relaxed, try playing softer music. Classical music has been shown to be as effective as Valium for heart patients and has been attributed with lowering crime rates in dangerous neighborhoods. With these examples, imagine how much it could improve classroom management and focus in your classroom. Play classical music during tests to help reduce the amount of anxiety in the room or during seatwork time to remind students to be calm and focused. While students may push to listen to more popular music during these times, the softness and steady rhythms provided by classical pieces are more ideal and less distracting to students.
Do you have any favorite songs you like to play for students? If so, we'd love to hear about them.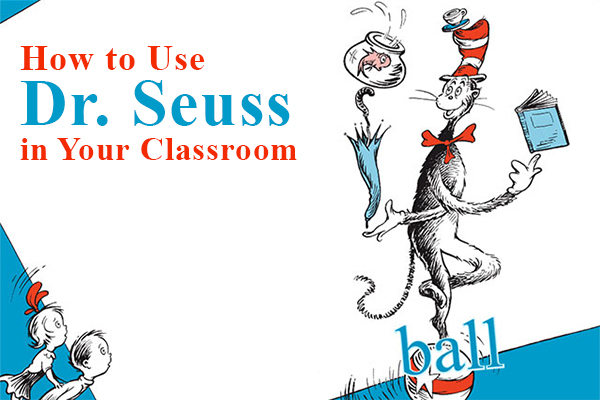 One of the best ways to ensure students retain and comprehend historical information is to draw on what they already know. This includes using references from their prior experiences and pop culture. Students may be surprised to see the historical connections in things that are a part of their everyday lives. One great resource to draw from is the stories of Dr. Seuss. Dr. Seuss has penned numerous books, cartoons, and animated stories that have deep historical meaning and applications and they can be tied directly to the social studies curriculum. Below is a sampling of how Dr. Seuss can be included in the social studies classroom. While these activities are designed with social studies in mind, many of them can be adapted for use in the language arts classroom as well.
Throughout World War II Dr. Seuss inked hundreds of editorial cartoons about the war and American involvement, including scathing depictions of Hitler, Mussolini and other Axis enemies. (Warning: there are numerous stereotypical and racist depictions of non-American combatants that may require a separate lesson or explanation). One method that that would engage students would be to pick out a real life character depicted in the political cartoon and list and describe the character traits Dr. Seuss assigns to him. This asks the students to identify the person in the cartoon and to combine their knowledge of history and understanding of symbolism.
Mutual Assured Destruction: The Butter Battle Book
This story is a satirical look at the Cold War arms race that nearly led to nuclear annihilation, using the Yooks and Zooks as stand ins for the United States and the Soviet Union. The songs, rhyming, and Dr. Seuss style will keep the kids interested, even as they are watching a children's cartoon from the 1980s. The students will simultaneously follow the story and find parallels to the Cold War, so a Story Map will help them keep track of the action as they watch. This particular organizer also asks the students come up with a solution or ending to the cliffhanger, adding to the interpretive nature of the activity. Another engaging activity uses the Boxes and Bullets graphic organizer which asks the students to write an overriding connection between the Butter Battle and the Cold War, then give three examples to back up their connections, and lastly, to add specific events from history or the story to give depth to their examples.
Psychology: The Cat in the Hat
Every student and teacher knows of The Cat in the Hat, but its uses in Psychology classes may not be as well known. The main characters of the children, the Cat, and the fish each display different characteristics of Freud's personality components of id, ego, and superego. Teachers can use the Narrative Procedure organizer to chart the examples of each appearance of id, ego, and superego throughout the story. Another method would be to use the Plot Diagram to chart the action of the story as it relates to Freud's theory.
These cartoons and stories are not just for Social Studies class. The skills that Seuss instills and reinforces travel across curricula, and can be used to meet Common Core Standards. Check out Top Ten Ways to Teach the Common Core ELA Standards for more ways to integrate a great resource like Seuss. However you utilize Dr. Seuss in your Social Studies classroom, it's clear he will be having an impact on children's education long after their days of bedtime stories are over.
16 February //
Posted in How To //
Hollywood movies pose a unique set of problems for social studies teachers: How often should I show films, how much of the film should I be showing, and which films are appropriate to show? The short answer is film is an essential part of the social studies classroom that, if used in the proper manner, can be a pedagogical tool that enhances your students' understanding of historical events and themes.
How often should I show films?
You should show films as often as your curriculum calls for it. Movies give the students the unique ability to see history happen in a modern medium with special effects and a cultural significance that you cannot recreate in your classroom. The key to using movies well is to use them wisely. They should serve as a complement to your more traditional methods of conveying information.
For example, a primary source about the modernization by the Meiji government of Japan in the late 1800s gives the students the ability to visualize history while improving their skill of interpreting text. But if that source is followed by a clip of the Tom Cruise film "The Last Samurai", the students see their vision come to life. The students can make a T chart of the traditional and modern aspects of Japan they see in the clip. Think of all of the skills used in this ten minute activity: drawing upon prior knowledge that was gained through reading a first hand account, comparing and contrasting two vastly different eras in Japan, and interpreting the film not as a Hollywood production but as a secondary source.
Don't let the stigma of showing films alter your best judgment as a professional. Cops still eat doughnuts despite the public's negative connotation. Teachers should still show movies despite the public's misconception as to why we show them.
How much of the film should I be showing?
I have worked with teachers who earned nicknames such as "Lights Out" and "Matinee" for their use of movies in the classroom. It wasn't their frequent use of film that earned them these monikers; it was their reliance on showing FULL LENGTH Hollywood movies on a regular basis. This is not a pedagogically sound practice on any level. Movies are more useful in the social studies class through a series of short clips, not when they are shown in their entirety. The few exceptions to this rule include Glory, Schindler's List and Hotel Rwanda because these are stories that more completely tell of the emotions and individuals that make history happen and make it special. These stories cannot be properly told in ten minute clips.
When I was in high school, my tenth grade teacher showed the class the film "Gandhi". The entire 191 minute movie. Today, I use three specially selected clips from the movie (less than thirty minutes in total) to illustrate the themes of human rights violations, collapse of imperialism, and the importance of the individual.
Which films are appropriate to show?
There is no one right answer to this question so I recommend you ask your school's administration before showing any movie – even just a clip! – that is rated above the age of your class. Some districts have an approved movie list that is constantly reviewed and updated.
Below is an abbreviated list of films that would be ideal to show in the social studies classroom. Again, I advise that you view the film and find clips that apply to your lesson and reinforce the themes and concepts that you are trying to deliver to your students.
American History
1492: Conquest of Paradise (Exploration)
The Crucible (Salem Witch Trials) – worksheet
The Last of the Mohicans (French and Indian War)
1776 (Revolutionary War)
Amistad (Slavery) – worksheet
Glory (Civil War)
Gettysburg (Civil War)
Lincoln (Civil War)
The Godfather Part II (Immigration)
The Grapes of Wrath (Depression) – worksheet
Saving Private Ryan (Invasion of Normandy/World War II)
We Were Soldiers (Vietnam War)
World History
Gladiator (Bread and Circus/Roman Empire) – worksheet
Luther (Reformation/Diet of Worms)
Elizabeth (Reformation/Absolutism)
The Last Samurai (Japanese Imperialism) – worksheet
The Last Emperor (Qing Dynasty)
Flyboys (World War I)
All Quiet on the Western Front (World War I) – worksheet
The Lost Battalion (World War I)
Gandhi (Indian Independence)
Schindler's List (Holocaust) – worksheet
Thirteen Days (Cuban Missile Crisis)
Hotel Rwanda (Collapse of Imperialism/Genocide) – worksheet
Not only can watching films enhance students' understanding and interest in a topic, having your class make a movie is an excellent method for assessment that asks the kids to interpret and analyze material to make an organized and accurate representation of history. With smartphones and almost every pocket and programs such as Windows Moviemaker becoming available to more districts, the ability to use film as a tool for assessment is more relevant than ever. Students can create a documentary or newscast that discusses history as it happens. This makes set design and wardrobe very easy. A more detailed project can be to have them act out history as it happens. Posting these projects on YouTube is another way to view films and share them with other classes. There are numerous examples of similar projects online, enabling you to show students both good and poor examples of what you would like them to do.
Don't let parents, administrators, or colleagues shame you into ignoring such a popular and effective medium. Hollywood films can be used as an effective tool for learning if they are used in the proper manner. Follow the tips above for maximum impact on your students and check out our post Teaching with Movies in the ELA classroom post for more ideas.
If you're a teacher, you start the school year with a list full of things you want to accomplish with your students. If you're a parent, that list may have started the day your child was born. Whatever it is you want to accomplish, now's the perfect time to refocus, re-energize, and get started. These resolutions for teachers and parents will help ensure that you, your students and children grow and excel in the new year.
I Will Enjoy My Children
Whether you see them at home or spend all day with them in the classroom, children can try your patience. It's easy to focus on the frustrations they cause rather than the joy they can bring. Make it a point to focus on the positive rather than the negatives. You can do this by:
Sharing in their accomplishments
Pointing out what makes them special
Reinforcing positive behavior rather than punishing negative behavior
Choosing not to yell, call names, or overreact to negative situations
I Will Know My Children
How well do your really know your students? What about your children? Have you taken time to just sit and chat with them lately? It's easy to get caught up in everything that's going on and forget that children simply want to spend time letting you get to know them. This doesn't mean simply asking them to share their favorite color or their favorite foods, it means taking a vested interest in them, their friends, and the activities they enjoy.
Both at home and in the classroom, give children time to express their feelings. Let them know they're free to come to you to share their ups and downs. If they don't come to you, go to them and encourage them to share. Make yourself a part of their daily activities too. If they're going out with their friends, ask them questions about their friends and what they did. If they're playing on a smartphone or tablet, spend some time playing along with them or monitoring their use. Not only will you make them feel important, you'll also quickly know when something is not right.
I Will Not Overcommit
What's filling your schedule this year? If you're a parent, your days may be filled with juggling meetings, sporting events, and making time for your children to see their friends. If a teacher, you may fill your time with grading papers, writing engaging lesson plans, attending meetings, and then fitting in trips to the gym and family time once you get home. Despite your full schedule, it's hard to say no to the requests that pour in. However, if you're feeling stressed and overwhelmed, chances are your children or students are feeling stressed and overwhelmed too.
Remember, you children don't have to participate in every extra-curricular activity and you don't have to attend every single meeting. In the classroom, you don't have to try every new idea you hear or assign tons of homework that you'll later have to grade. Instead, focus on a few key things and do them to the best of your ability. Not only will you feel less overwhelmed, you'll help set a positive example for your children and your students.
I Will Not Feel Guilty
You live in a world that loves to make teachers and parents feel guilty for not doing enough. Viral videos and blog posts highlight teachers and parents making a difference in the lives of children all over the world. Facebook offers a place for teachers and parents to highlight every craft project, every good decision, and every milestone. Pinterest features thousands of pins to make you feel like you have to do it all. However, it doesn't make you less of a teacher or less of a parent.
Resolve not to feel guilty. You may not use every lesson idea or recipe you pin. Your Facebook posts may focus more on failures more than successes, and you may not make headlines for your achievements with your students and your kids. However, that doesn't mean you're not doing a good job. Instead of feeling guilty, focus on doing the best you can with the time, energy, and resources you have. You don't have to do it all.
I Will Listen to Myself
As teachers and parents, sometimes you spend so much time listening to your children and your students that you forget to listen to yourself. Instead of tuning out your body and your mind, you need to take time to listen to yourself so that you can ensure you stay healthy and fulfilled enough to interact with children on a daily basis. Maybe your body is telling you that you've been staying up too late grading papers or that you have been eating too many meals on the go. Maybe your gut is telling you not to take that promotion at work or that you need to take a vacation. Teach yourself to listen to and follow these cues. After all, if you don't listen to yourself it's hard for anything else to fall into place.
What other resolutions are you planning to stick with in the new year? Share them here and maybe inspire some others too!