Currently Browsing
Posts Tagged ' teaching resources '

Whether it's reading poems written by some of the greatest poets of all time or writing poems of their own, students spend a fair amount of time studying poetry in the ELA classroom. While the figurative language and eloquent verses found in poems may seem best-suited for ELA, their relevance extends across the curriculum. From science and math to social studies and foreign language courses, poetry can become an integral part of student learning outside of the ELA classroom.
Reading Poetry
Believe it or not, not all poetry centers around love and deep philosophical concepts. A lot of poetry has been written to explain the world around us, including mathematical and scientific concepts. Consider these lines by a famous poet:
This is now–this was erst,
Proposition the first–and Problem the first.
On a given finite Line
Which must no way incline;
To describe an equi–
–lateral Tri–
–A, N, G, L, E.
– From "A Mathematical Problem" by Samuel Taylor Coleridge
Throughout history, well-known poets have shared their thoughts about the world. Poetry has also been used to chronicle and commemorate many historic events. For example, many students can recite lines from "Paul Revere's Ride" by Henry Wadsworth Longfellow when asked to recall that infamous night during the American Revolution. Other references are more subtle. For example, these lines from the poem "O Captain! My Captain" by Walt Whitman were written about the death of Abraham Lincoln:
O Captain! my Captain! our fearful trip is done,
The ship has weather'd every rack, the prize we sought is won,
The port is near, the bells I hear, the people all exulting,
While follow eyes the steady keel, the vessel grim and daring;
But O heart! heart! heart!
O the bleeding drops of red,
Where on the deck the Captain lies,
Fallen cold and dead.
To find poetry to fit a specific time in history or concept in math or science, simply perform a quick internet search for poems in your subject area and you'll come up with numerous examples. You may also check out books of poetry created to help students learn about science, math, and social studies.
Some of our favorite resources include:
Math
Science
Social Studies
Writing Poetry
Writing poetry can be a way to assess students' understanding of particular concepts, It also helps teachers  incorporate creative thinking skills into the math, science, and social studies classrooms. Students may write poems about particular concepts, people, or events related to the subject area.
Three forms of poetry that work particularly well outside of the ELA classroom are:
Found poetry
Concrete poetry
List poetry
Found Poetry
Found Poetry involves taking lines from other sources and turning them into poetry. For example, students may turn words from the Declaration of Independence into a poem:
Life
Liberty
The Pursuit of Happiness
Truth.
All men are created equal
Truth.
Evils are sufferable.
Dissolve them.
Abolish them.
United.
Or students may take information from an article about space exploration and turn them into a poem:
What's next?
Stepped on the moon.
Sent rover to Mars.
What's next?
Retrieved pictures from Hubble Space Telescope.
Spent a year on the International Space Station.
What's next?
We have laid the foundation for success.
Going farther into the solar system than ever before.
What's next?
Concrete Poetry
Concrete poetry, also known as shape poetry, involves taking a poem and placing it into the shape of an object. Students may create poems to represent mathematical equations, specific shapes, or different areas of science. For example, a poem about photosynthesis may be written in the shape of the sun. The shape of the poem helps add additional meaning and ensure the content sticks in a student's memory.
Consider this poem about a triangle:
3
sides
three angles
sometimes equilateral
sometimes isosceles or right
List Poetry
List poetry is simply poetry created out of a list. The list doesn't just list items randomly. Instead, it's a carefully thought out poem, often containing repetition, to cover a topic. A student may write a list poem about a particular concept, a person, or even an event in science or history.
For example, the following list poem might have been written during a unit on the Civil Rights Movement:
Martyrs for the Cause
George Lee
Emmett Till
Medgar Evers
Addie Mae Collins
Denise McNair
Carole Robertson
Cynthia Wesley
Jimmie Lee Jackson
Dr. Martin Luther King Jr.
Paying Attention to the Words
Poetry is about more than rhyming a few words on the page. As you read poetry with students or have students write poems of their own, encourage them to pay attention to the words on the page. The figurative language, diction (word choice), and even the placement of the words on the page can help add deeper meaning to poems and encourage students to think critically and creatively about the content being taught.

Most students are required to take advanced math courses at the secondary level, but those courses often fail to teach the basics of personal finance. With credit card use and student loan debt at an all-time high, it's important that students are aware of how to manage their money.
Budgeting
Help teens create their own budget and hold them accountable for the purchases they make.
Being able to budget is an essential skill. Whether you are managing time, responsibilities, or money, exceeding your available resources will lead to difficulties rather quickly. Help Teaching's Budgeting Activity leads students on a brief tour of Peter's life as he tries to reign in his spending in the face of increasing expenses. This worksheet can be used to teach simple finance, the more advanced concept of scarcity, or as a metaphor for key life skills.
Along with the budgeting worksheet, help teens create their own budgets and hold them accountable for the purchases they make. They may not have to provide for their basic needs, but they can budget for music, apps, clothes, fast food, and other entertainment expenses.
Apps such as SmartyPig or iAllowance may also be useful tools when it comes to helping kids learn to budget and handle their money more effectively.
Credit Cards
Teens are being targeted by credit card companies much more frequently than in the past. Being able to understand the impact credit debt can have and the proper way to take advantage of credit are essential skills for any young adult.
It's important that students understand how to build a good credit history. Use the Narrative Procedure organizer to list and explain the 3 C's of credit. Use the Cause and Effect chart to display how bad credit decisions can have effect on your life years afterwards.
One engaging way to teach the different uses of credit cards is to compare and contrast different credit cards with a Venn Diagram. Have your students choose one cash back credit card and a card that accumulates miles for travel to see that cards can be beneficial if used properly.
Thirteen.org's It Costs What?! game and iGrad's Credit Card Simulator are great ways to run students through credit card simulators where they must choose the best credit card and learn about using credit cards responsibly at the same time. While Frontline's series of episodes, The Card Game, introduces students to the credit card industry and make the dangers of credit cards clear.
Long Term, High Principal Borrowing
Everyone will need to borrow money at some point in their life, some as early as 17 when they are responsible for student loans to secure tuition for college. Understanding interest rates, payment schedules, terms, and balloon payments are very important to making prompt and reliable payments and not owing more than you can afford. Many websites offer loan calculators to see how much that loan will really cost you.
SaveAndInvest.org offers its own selection of videos and worksheets designed to help teens understand borrowing and the cost of debt.
Investment Options
There are so many ways to grow your money, but many students are unaware of their options. Kids receive saving bonds or use a passbook saving account when they are young, but as they become adults those are not the only viable investment options. Help Teaching has an activity that will start them on the road to identifying investment options that will lead into a deeper research project.
Students can head to TheMint.org, too, to help them learn more about how to start building financial security today. This includes making investments and learning how to manage their money so it can work for them in the future.
Retirement
Students are rarely aware of the tenuous nature of Social Security. They know even less about pensions, IRAs, and 401(k)s. Beginning to save for retirement immediately upon finding a job is extremely important, but that urgency is unknown to teens. A simple but effective KWL chart can be a good introduction to retirement savings. Filling in the gaps of their knowledge can save them a lot of trouble forty years in the future.
Of course, it's never too early for students to start saving for retirement either. Dave Ramsey's article on How Teens Can Become Millionaires may help motivate students to seriously start thinking about how money connects to their future.
For more great suggestions on personal finance and other essential skills students need, check out 9 Life Skills Every Teens Needs. So many of us come out of high school barely able to write a check. Going through these concepts in personal finance can put a young adult on a much less tenuous road to financial stability.
16 February //
Posted in How To //
Hollywood movies pose a unique set of problems for social studies teachers: How often should I show films, how much of the film should I be showing, and which films are appropriate to show? The short answer is film is an essential part of the social studies classroom that, if used in the proper manner, can be a pedagogical tool that enhances your students' understanding of historical events and themes.
How often should I show films?
You should show films as often as your curriculum calls for it. Movies give the students the unique ability to see history happen in a modern medium with special effects and a cultural significance that you cannot recreate in your classroom. The key to using movies well is to use them wisely. They should serve as a complement to your more traditional methods of conveying information.
For example, a primary source about the modernization by the Meiji government of Japan in the late 1800s gives the students the ability to visualize history while improving their skill of interpreting text. But if that source is followed by a clip of the Tom Cruise film "The Last Samurai", the students see their vision come to life. The students can make a T chart of the traditional and modern aspects of Japan they see in the clip. Think of all of the skills used in this ten minute activity: drawing upon prior knowledge that was gained through reading a first hand account, comparing and contrasting two vastly different eras in Japan, and interpreting the film not as a Hollywood production but as a secondary source.
Don't let the stigma of showing films alter your best judgment as a professional. Cops still eat doughnuts despite the public's negative connotation. Teachers should still show movies despite the public's misconception as to why we show them.
How much of the film should I be showing?
I have worked with teachers who earned nicknames such as "Lights Out" and "Matinee" for their use of movies in the classroom. It wasn't their frequent use of film that earned them these monikers; it was their reliance on showing FULL LENGTH Hollywood movies on a regular basis. This is not a pedagogically sound practice on any level. Movies are more useful in the social studies class through a series of short clips, not when they are shown in their entirety. The few exceptions to this rule include Glory, Schindler's List and Hotel Rwanda because these are stories that more completely tell of the emotions and individuals that make history happen and make it special. These stories cannot be properly told in ten minute clips.
When I was in high school, my tenth grade teacher showed the class the film "Gandhi". The entire 191 minute movie. Today, I use three specially selected clips from the movie (less than thirty minutes in total) to illustrate the themes of human rights violations, collapse of imperialism, and the importance of the individual.
Which films are appropriate to show?
There is no one right answer to this question so I recommend you ask your school's administration before showing any movie – even just a clip! – that is rated above the age of your class. Some districts have an approved movie list that is constantly reviewed and updated.
Below is an abbreviated list of films that would be ideal to show in the social studies classroom. Again, I advise that you view the film and find clips that apply to your lesson and reinforce the themes and concepts that you are trying to deliver to your students.
American History
1492: Conquest of Paradise (Exploration)
The Crucible (Salem Witch Trials) – worksheet
The Last of the Mohicans (French and Indian War)
1776 (Revolutionary War)
Amistad (Slavery) – worksheet
Glory (Civil War)
Gettysburg (Civil War)
Lincoln (Civil War)
The Godfather Part II (Immigration)
The Grapes of Wrath (Depression) – worksheet
Saving Private Ryan (Invasion of Normandy/World War II)
We Were Soldiers (Vietnam War)
World History
Gladiator (Bread and Circus/Roman Empire) – worksheet
Luther (Reformation/Diet of Worms)
Elizabeth (Reformation/Absolutism)
The Last Samurai (Japanese Imperialism) – worksheet
The Last Emperor (Qing Dynasty)
Flyboys (World War I)
All Quiet on the Western Front (World War I) – worksheet
The Lost Battalion (World War I)
Gandhi (Indian Independence)
Schindler's List (Holocaust) – worksheet
Thirteen Days (Cuban Missile Crisis)
Hotel Rwanda (Collapse of Imperialism/Genocide) – worksheet
Not only can watching films enhance students' understanding and interest in a topic, having your class make a movie is an excellent method for assessment that asks the kids to interpret and analyze material to make an organized and accurate representation of history. With smartphones and almost every pocket and programs such as Windows Moviemaker becoming available to more districts, the ability to use film as a tool for assessment is more relevant than ever. Students can create a documentary or newscast that discusses history as it happens. This makes set design and wardrobe very easy. A more detailed project can be to have them act out history as it happens. Posting these projects on YouTube is another way to view films and share them with other classes. There are numerous examples of similar projects online, enabling you to show students both good and poor examples of what you would like them to do.
Don't let parents, administrators, or colleagues shame you into ignoring such a popular and effective medium. Hollywood films can be used as an effective tool for learning if they are used in the proper manner. Follow the tips above for maximum impact on your students and check out our post Teaching with Movies in the ELA classroom post for more ideas.

The impact of Martin Luther King, Jr. on American society and politics is immeasurable. His efforts to bring equality to all races living in America led to lasting change and still hold an important place in all American history curricula. As we celebrate the legacy of Dr. King on the third Monday of January every year, it is important to find fresh ways to teach our students about his life, while still incorporating some of the essential reading, writing, and thinking skills students need.
Let's look at Dr. King's most memorable speech with a focus on historical thinking skills.
Close Reading:
Close reading asks students to determine a source's point of view and purpose.  For example, Dr. King's famous I Have a Dream speech includes the sections:
And so even though we face the difficulties of today and tomorrow, I still have a dream. It is a dream deeply rooted in the American dream.

I have a dream that one day this nation will rise up and live out the true meaning of its creed: "We hold these truths to be self-evident, that all men are created equal."

I have a dream that one day on the red hills of Georgia, the sons of former slaves and the sons of former slave owners will be able to sit down together at the table of brotherhood.

I have a dream that one day even the state of Mississippi, a state sweltering with the heat of injustice, sweltering with the heat of oppression, will be transformed into an oasis of freedom and justice.

I have a dream that my four little children will one day live in a nation where they will not be judged by the color of their skin but by the content of their character.
Students can break down each line to determine the vision that Dr. King had for his country. They can then summarize the entire section by analyzing the interpretation for each line.
To help students see the speech from an ELA perspective, Presentation Magazine offers a compositional analysis of the speech.
Contextualization:
Contextualizing is the skill that asks students to look at the facts and events surrounding a particular document that may have influenced its creator. To fully understand the context of Dr. King's message we must look at race relations and segregation in America in 1963. Teaching Tolerance offers a five lesson teacher's guide to their film A Time for Justice: America's Civil Rights Movement which chronicles the civil rights movement from the 1954 ruling in Brown vs. the Board of Education to the 1965 passage of the Voting Rights Act. The guide includes primary sources, interactive activities, and the background information that give Dr. King's words context.
For upper elementary students, Scholastic provides a brief overview of the same era. It provides context for Dr. King's speech, but does not require a lot of class time to convey much of the same information.
Corroboration:
Corroborating a source's content is when students locate other sources that back up or contradict the source being analyzed. In trying to corroborate Dr. King's words, students can be presented with various speeches.
Here are two examples:
The first is by Alabama governor George Wallace, that says, in part,
and I say . . . segregation today . . . segregation tomorrow . . . segregation forever.
The second example is from President John Kennedy, which says:
This afternoon, following a series of threats and defiant statements, the presence of Alabama National Guardsmen was required on the University of Alabama to carry out the final and unequivocal order of the United States District Court of the Northern District of Alabama. That order called for the admission of two clearly qualified young Alabama residents who happened to have been born Negro.
Students should use excerpts of these speeches to corroborate Dr. King's characterization of a country that is divided and unequal. Students can also use these speeches to make a claim about American society in the 1960s.
Sourcing:
To properly source a document, students must determine if the who, when, and where of a document makes it more or less reliable. All three of our speeches were given in 1963. We know from our contextualizing, that America was in a state of racial turmoil at the time. In our corroborating, we learn that the speeches by President Kennedy and Governor Wallace highlight the issues stated by Dr. King. All sources seem to be a reliable source of history of the time they were created.
Dr. Martin Luther King is a monumental figure in American history. His contributions cannot be overlooked. With some of the sources and activities above, you can honor his work and memory, while still integrating the skills our students need. To learn more about Dr. Martin Luther King, Jr., have students listen to the Read-Aloud: Martin Luther King, Jr. which offers a short overview of his life. Also, you may enjoy our free Martin Luther King, Jr. printables. For more on historical thinking skills, check out Help Teaching's Online Self Paced Lessons on Sourcing and Corroboration, and well as two different lessons on Contextualizing.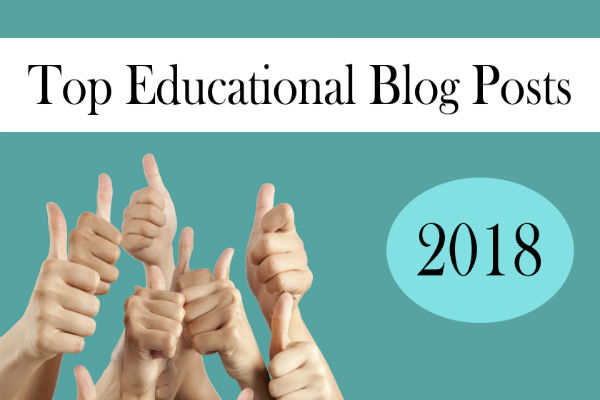 In the world of education, 2018 was full of teachers striking for fair pay and benefits, students speaking out against gun control, and schools becoming more inclusive.  But while the world of education is always changing, some traditional components remain the same. As our top educational blog posts of 2018 show, there will always be students who struggle with procrastination, teachers looking for new teaching resources and ways to fund their classroom needs, and parents looking for materials to help their children learn and grow.
Looking for resources to enhance your science curriculum? Look no further than the Ultimate Guide to Teaching Science which contains resources for teaching science in grades K-12. Resources are organized by subject and topics such as breaking science news, NGSS standards, and science activities.
Since 2013, Help Teaching has brought you the best websites for education. The list has grown well beyond 100 sites and features categories such as reading, writing, science, math, coding, language, lesson planning, and educational games. Resources span all grades from K-12.
Summer is a time to relax, have fun, and get outside. It's also a time when kids experience boredom. While it's okay for kids to be bored sometimes, our list of 100 Summer Activities will limit those moments by giving kids plenty of activities to enjoy during the summer. Some require a bit of travel while others can be enjoyed right at home. If you live in a warmer climate, you can enjoy all of the activities year round.
Kids need time to exercise and practice physical fitness, but they don't have to do it alone. Our 100 Fitness Activities for Families encourages families to get active together. Go for a bike ride. Learn a new yoga pose. Find tons of ways to get physically fit.
SEL is definitely one of the current buzzwords in the world of education. By focusing on the whole child rather than just academic skills, parents and teachers can help kids and teens become more aware of themselves, their emotions, and how their actions affect others. Find some simple activities to bring SEL into the home and classroom.
As with all kids with exceptional skills, working with kids with autism requires some extra care and knowledge. 7 Things to Remember When Working with Kids with Autism gives teachers the tips they need to experience success with kids who are on the spectrum and helps kids with autism receive the quality education they deserve.
Kindness matters. We live in a world where put downs fill the Internet, political leaders regularly share negativity, and if you don't like someone, it's okay to say it, but that's not okay. Parents and teachers can set a positive example and start changing the landscape by teaching kids to be kind.
Teaching requires resources and resources cost money. As school districts cut budgets, teachers need to find creative ways to get materials for their classrooms. This list goes beyond simply making Donors Choose requests and helps teachers find ways to raise funds for classroom needs.
Few people would turn down the chance to make a little extra dough, especially if they have a classroom to fill or children to support. We've rounded up some ways that parents and teachers can earn some extra money throughout the year. Some are simple while others require more of a time commitment.
This year, Help Teaching hosted its 2nd annual scholarship competition. Over 600 high school and college students submitted original pieces and 10 finalists were chosen. The winner of the scholarship, Tatiana Rusev, won a $1,000 college scholarship. Now it's time to think ahead. Help Teaching has begun accepting entries for the 2019 scholarship competition.
Online learning has become more popular and that has increased the popularity of the Ultimate Guide to Free Online Self-Learning for Kids and its companion post the Ultimate Guide to Free Online Self-Learning for Teens and Adults. Both posts are great for homeschool and public or private school students, with free online courses, informational websites, videos, and other resources covering a range of subject areas.
One of the keys to doing well on the SAT is knowing the test. Our comprehensive guide to conquering the SAT introduces students to the test and provides links to tests, worksheets, and other resources to help ensure they're prepared to ace the test.
Although Fortnite has enjoyed success as the trendy video game this year, Minecraft has remained a popular game in classrooms and for younger students. However, not all Minecraft fun has to take place online. Our post takes some of the Minecraft characters and skills and puts them into offline activities with 10 ways to bring Minecraft into the classroom.
Did you watch the Geminid meteor shower in December? How about the super blue blood moon in January? Every year there are tons of space events to watch with kids. Keep watching the post to find more.
Pi Day is everyone's favorite math holiday, but it's not the only one. If you missed some math holiday this year, be sure to bookmark the 11 Prime Days to Celebrate Math Holidays to catch them all in 2019.
Keeping in line with math topics, the top STEM competitions give students a chance to show of their math, science, technology, and engineering skills. Use the list to find the perfect competition for your students to enter.
Children benefit from seeing the world. Sure, travel may be stressful, but 9 Benefits of Traveling with Children highlights all of the positives children gain as well. You'll quickly see that they outweigh the negative.
Banned books are a touchy subject. Despite some of their controversial content, they provide an opportunity to students to think more deeply and gain insight into hot-button issue. Do you teach banned books? If not, maybe you should consider it.
At Help Teaching, we're committed to providing teachers, parents, and other educators with all of the tools and resources they need to do an amazing job. What topics would you like to see covered in 2019? Share your thoughts in the comments.