Currently Browsing
Posts Tagged ' teaching resources '
16 February //
Posted in How To //
Hollywood movies pose a unique set of problems for social studies teachers: How often should I show films, how much of the film should I be showing, and which films are appropriate to show? The short answer is film is an essential part of the social studies classroom that, if used in the proper manner, can be a pedagogical tool that enhances your students' understanding of historical events and themes.
How often should I show films?
You should show films as often as your curriculum calls for it. Movies give the students the unique ability to see history happen in a modern medium with special effects and a cultural significance that you cannot recreate in your classroom. The key to using movies well is to use them wisely. They should serve as a complement to your more traditional methods of conveying information.
For example, a primary source about the modernization by the Meiji government of Japan in the late 1800s gives the students the ability to visualize history while improving their skill of interpreting text. But if that source is followed by a clip of the Tom Cruise film "The Last Samurai", the students see their vision come to life. The students can make a T chart of the traditional and modern aspects of Japan they see in the clip. Think of all of the skills used in this ten minute activity: drawing upon prior knowledge that was gained through reading a first hand account, comparing and contrasting two vastly different eras in Japan, and interpreting the film not as a Hollywood production but as a secondary source.
Don't let the stigma of showing films alter your best judgment as a professional. Cops still eat doughnuts despite the public's negative connotation. Teachers should still show movies despite the public's misconception as to why we show them.
How much of the film should I be showing?
I have worked with teachers who earned nicknames such as "Lights Out" and "Matinee" for their use of movies in the classroom. It wasn't their frequent use of film that earned them these monikers; it was their reliance on showing FULL LENGTH Hollywood movies on a regular basis. This is not a pedagogically sound practice on any level. Movies are more useful in the social studies class through a series of short clips, not when they are shown in their entirety. The few exceptions to this rule include Glory, Schindler's List and Hotel Rwanda because these are stories that more completely tell of the emotions and individuals that make history happen and make it special. These stories cannot be properly told in ten minute clips.
When I was in high school, my tenth grade teacher showed the class the film "Gandhi". The entire 191 minute movie. Today, I use three specially selected clips from the movie (less than thirty minutes in total) to illustrate the themes of human rights violations, collapse of imperialism, and the importance of the individual.
Which films are appropriate to show?
There is no one right answer to this question so I recommend you ask your school's administration before showing any movie – even just a clip! – that is rated above the age of your class. Some districts have an approved movie list that is constantly reviewed and updated.
Below is an abbreviated list of films that would be ideal to show in the social studies classroom. Again, I advise that you view the film and find clips that apply to your lesson and reinforce the themes and concepts that you are trying to deliver to your students.
American History
1492: Conquest of Paradise (Exploration)
The Crucible (Salem Witch Trials) – worksheet
The Last of the Mohicans (French and Indian War)
1776 (Revolutionary War)
Amistad (Slavery) – worksheet
Glory (Civil War)
Gettysburg (Civil War)
Lincoln (Civil War)
The Godfather Part II (Immigration)
The Grapes of Wrath (Depression) – worksheet
Saving Private Ryan (Invasion of Normandy/World War II)
We Were Soldiers (Vietnam War)
World History
Gladiator (Bread and Circus/Roman Empire) – worksheet
Luther (Reformation/Diet of Worms)
Elizabeth (Reformation/Absolutism)
The Last Samurai (Japanese Imperialism) – worksheet
The Last Emperor (Qing Dynasty)
Flyboys (World War I)
All Quiet on the Western Front (World War I) – worksheet
The Lost Battalion (World War I)
Gandhi (Indian Independence)
Schindler's List (Holocaust) – worksheet
Thirteen Days (Cuban Missile Crisis)
Hotel Rwanda (Collapse of Imperialism/Genocide) – worksheet
Not only can watching films enhance students' understanding and interest in a topic, having your class make a movie is an excellent method for assessment that asks the kids to interpret and analyze material to make an organized and accurate representation of history. With smartphones and almost every pocket and programs such as Windows Moviemaker becoming available to more districts, the ability to use film as a tool for assessment is more relevant than ever. Students can create a documentary or newscast that discusses history as it happens. This makes set design and wardrobe very easy. A more detailed project can be to have them act out history as it happens. Posting these projects on YouTube is another way to view films and share them with other classes. There are numerous examples of similar projects online, enabling you to show students both good and poor examples of what you would like them to do.
Don't let parents, administrators, or colleagues shame you into ignoring such a popular and effective medium. Hollywood films can be used as an effective tool for learning if they are used in the proper manner. Follow the tips above for maximum impact on your students and check out our post Teaching with Movies in the ELA classroom post for more ideas.

The impact of Martin Luther King, Jr. on American society and politics is immeasurable. His efforts to bring equality to all races living in America led to lasting change and still hold an important place in all American history curricula. As we celebrate the legacy of Dr. King on the third Monday of January every year, it is important to find fresh ways to teach our students about his life, while still incorporating some of the essential reading, writing, and thinking skills students need.
Let's look at Dr. King's most memorable speech with a focus on historical thinking skills.
Close Reading:
Close reading asks students to determine a source's point of view and purpose.  For example, Dr. King's famous I Have a Dream speech includes the sections:
And so even though we face the difficulties of today and tomorrow, I still have a dream. It is a dream deeply rooted in the American dream.

I have a dream that one day this nation will rise up and live out the true meaning of its creed: "We hold these truths to be self-evident, that all men are created equal."

I have a dream that one day on the red hills of Georgia, the sons of former slaves and the sons of former slave owners will be able to sit down together at the table of brotherhood.

I have a dream that one day even the state of Mississippi, a state sweltering with the heat of injustice, sweltering with the heat of oppression, will be transformed into an oasis of freedom and justice.

I have a dream that my four little children will one day live in a nation where they will not be judged by the color of their skin but by the content of their character.
Students can break down each line to determine the vision that Dr. King had for his country. They can then summarize the entire section by analyzing the interpretation for each line.
To help students see the speech from an ELA perspective, Presentation Magazine offers a compositional analysis of the speech.
Contextualization:
Contextualizing is the skill that asks students to look at the facts and events surrounding a particular document that may have influenced its creator. To fully understand the context of Dr. King's message we must look at race relations and segregation in America in 1963. Teaching Tolerance offers a five lesson teacher's guide to their film A Time for Justice: America's Civil Rights Movement which chronicles the civil rights movement from the 1954 ruling in Brown vs. the Board of Education to the 1965 passage of the Voting Rights Act. The guide includes primary sources, interactive activities, and the background information that give Dr. King's words context.
For upper elementary students, Scholastic provides a brief overview of the same era. It provides context for Dr. King's speech, but does not require a lot of class time to convey much of the same information.
Corroboration:
Corroborating a source's content is when students locate other sources that back up or contradict the source being analyzed. In trying to corroborate Dr. King's words, students can be presented with various speeches.
Here are two examples:
The first is by Alabama governor George Wallace, that says, in part,
and I say . . . segregation today . . . segregation tomorrow . . . segregation forever.
The second example is from President John Kennedy, which says:
This afternoon, following a series of threats and defiant statements, the presence of Alabama National Guardsmen was required on the University of Alabama to carry out the final and unequivocal order of the United States District Court of the Northern District of Alabama. That order called for the admission of two clearly qualified young Alabama residents who happened to have been born Negro.
Students should use excerpts of these speeches to corroborate Dr. King's characterization of a country that is divided and unequal. Students can also use these speeches to make a claim about American society in the 1960s.
Sourcing:
To properly source a document, students must determine if the who, when, and where of a document makes it more or less reliable. All three of our speeches were given in 1963. We know from our contextualizing, that America was in a state of racial turmoil at the time. In our corroborating, we learn that the speeches by President Kennedy and Governor Wallace highlight the issues stated by Dr. King. All sources seem to be a reliable source of history of the time they were created.
Dr. Martin Luther King is a monumental figure in American history. His contributions cannot be overlooked. With some of the sources and activities above, you can honor his work and memory, while still integrating the skills our students need. To learn more about Dr. Martin Luther King, Jr., have students listen to the Read-Aloud: Martin Luther King, Jr. which offers a short overview of his life. Also, you may enjoy our free Martin Luther King, Jr. printables. For more on historical thinking skills, check out Help Teaching's Online Self Paced Lessons on Sourcing and Corroboration, and well as two different lessons on Contextualizing.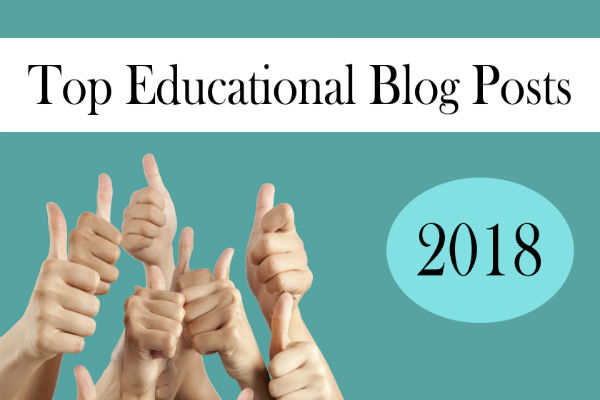 In the world of education, 2018 was full of teachers striking for fair pay and benefits, students speaking out against gun control, and schools becoming more inclusive.  But while the world of education is always changing, some traditional components remain the same. As our top educational blog posts of 2018 show, there will always be students who struggle with procrastination, teachers looking for new teaching resources and ways to fund their classroom needs, and parents looking for materials to help their children learn and grow.
Looking for resources to enhance your science curriculum? Look no further than the Ultimate Guide to Teaching Science which contains resources for teaching science in grades K-12. Resources are organized by subject and topics such as breaking science news, NGSS standards, and science activities.
Since 2013, Help Teaching has brought you the best websites for education. The list has grown well beyond 100 sites and features categories such as reading, writing, science, math, coding, language, lesson planning, and educational games. Resources span all grades from K-12.
Summer is a time to relax, have fun, and get outside. It's also a time when kids experience boredom. While it's okay for kids to be bored sometimes, our list of 100 Summer Activities will limit those moments by giving kids plenty of activities to enjoy during the summer. Some require a bit of travel while others can be enjoyed right at home. If you live in a warmer climate, you can enjoy all of the activities year round.
Kids need time to exercise and practice physical fitness, but they don't have to do it alone. Our 100 Fitness Activities for Families encourages families to get active together. Go for a bike ride. Learn a new yoga pose. Find tons of ways to get physically fit.
SEL is definitely one of the current buzzwords in the world of education. By focusing on the whole child rather than just academic skills, parents and teachers can help kids and teens become more aware of themselves, their emotions, and how their actions affect others. Find some simple activities to bring SEL into the home and classroom.
As with all kids with exceptional skills, working with kids with autism requires some extra care and knowledge. 7 Things to Remember When Working with Kids with Autism gives teachers the tips they need to experience success with kids who are on the spectrum and helps kids with autism receive the quality education they deserve.
Kindness matters. We live in a world where put downs fill the Internet, political leaders regularly share negativity, and if you don't like someone, it's okay to say it, but that's not okay. Parents and teachers can set a positive example and start changing the landscape by teaching kids to be kind.
Teaching requires resources and resources cost money. As school districts cut budgets, teachers need to find creative ways to get materials for their classrooms. This list goes beyond simply making Donors Choose requests and helps teachers find ways to raise funds for classroom needs.
Few people would turn down the chance to make a little extra dough, especially if they have a classroom to fill or children to support. We've rounded up some ways that parents and teachers can earn some extra money throughout the year. Some are simple while others require more of a time commitment.
This year, Help Teaching hosted its 2nd annual scholarship competition. Over 600 high school and college students submitted original pieces and 10 finalists were chosen. The winner of the scholarship, Tatiana Rusev, won a $1,000 college scholarship. Now it's time to think ahead. Help Teaching has begun accepting entries for the 2019 scholarship competition.
Online learning has become more popular and that has increased the popularity of the Ultimate Guide to Free Online Self-Learning for Kids and its companion post the Ultimate Guide to Free Online Self-Learning for Teens and Adults. Both posts are great for homeschool and public or private school students, with free online courses, informational websites, videos, and other resources covering a range of subject areas.
One of the keys to doing well on the SAT is knowing the test. Our comprehensive guide to conquering the SAT introduces students to the test and provides links to tests, worksheets, and other resources to help ensure they're prepared to ace the test.
Although Fortnite has enjoyed success as the trendy video game this year, Minecraft has remained a popular game in classrooms and for younger students. However, not all Minecraft fun has to take place online. Our post takes some of the Minecraft characters and skills and puts them into offline activities with 10 ways to bring Minecraft into the classroom.
Did you watch the Geminid meteor shower in December? How about the super blue blood moon in January? Every year there are tons of space events to watch with kids. Keep watching the post to find more.
Pi Day is everyone's favorite math holiday, but it's not the only one. If you missed some math holiday this year, be sure to bookmark the 11 Prime Days to Celebrate Math Holidays to catch them all in 2019.
Keeping in line with math topics, the top STEM competitions give students a chance to show of their math, science, technology, and engineering skills. Use the list to find the perfect competition for your students to enter.
Children benefit from seeing the world. Sure, travel may be stressful, but 9 Benefits of Traveling with Children highlights all of the positives children gain as well. You'll quickly see that they outweigh the negative.
Banned books are a touchy subject. Despite some of their controversial content, they provide an opportunity to students to think more deeply and gain insight into hot-button issue. Do you teach banned books? If not, maybe you should consider it.
At Help Teaching, we're committed to providing teachers, parents, and other educators with all of the tools and resources they need to do an amazing job. What topics would you like to see covered in 2019? Share your thoughts in the comments.

Looking to invigorate your science curriculum and teaching this year? Help Teaching's team of teachers understands the time and commitment it takes to prepare meaningful science classes and lab activities, not to mention stay up-to-date with the latest scientific advances. Updated for the 2018-2019 school year, we have gathered links to over 80 of our favorite resources to help support rookie and veteran science teachers and homeschooling parents alike.  This year we've added several new science sites and a new category for our favorite engineering sites. Happy Teaching!
QUICK LINKS:
Next Generation Science Standards
Whether or not your state has adopted the new science standards, they have been released and are the talk of the science teaching community.
Bozeman Science provides a free series of NGSS videos on each of the disciplinary core ideas. The videos give a clear overview of each standard as well as suggestions on how to teach the core ideas at the elementary, middle, and high school levels.
NGSS@NSTA provides current information about the implementation process and professional development opportunities, including free web seminars, to support science teachers looking to incorporate the standards into their curriculums.
NGSS is the primary resource for teachers looking to read and learn about the new science standards. Teachers may find the EQuIP Rubric overview page useful for identifying high-quality instructional materials that align to the standards.
The National Academies Press offers several NGSS-related publications useful for teachers, many of which can be downloaded for free after creating an account.
PBS LearningMedia NGSS links to a large collection of NGSS resources for professional development and classroom use.
Parent Q&A is a flyer designed to answer parent questions about the Next Generation Science Standards, but is also a nice overview for teachers and administrators.
The Concord Consortium features a unique tool that allows educators to navigate the NGSS by core idea, practice, and crosscutting concept and locate high-quality digital activities that support the standards.
Breaking Science News
Check these sources regularly to stay current with scientific research. Better yet, have your students read them as well!
Newsela website and app keep educators and students alike up-to-date with current events, including a large selection of STEM news stories at different reading comprehension levels. Registering for the free version of the platform allows teachers and students unlimited access to articles.
Scientific American maintains a section dedicated to education that includes activities, information on their program connecting teachers and scientists, tips on improving science literacy, and more.
Live Science will help keep you up to date with science headlines across disciplines.
BBC Science & Environment is the place to go for breaking science news. Whether you are a busy science teacher or student looking for the hottest topics in science, BBC has coverage for you.
Science Daily offers a compilation of breaking news articles for those interested in the latest research.
ScienceBlogs hosts posts from over sixty blogs, presenting a wide range of science news and viewpoints.
HuffPost Science will help keep you up to the minute with breaking science stories.
NewScientist shares topical new stories on all things science related.
Science Instruction
Like the scientific method, great science instruction takes systemic modifications. Read on for resources that will help invigorate your science teaching.
Good Thinking! The Science of Teaching Science by the Smithsonian Science Education Center houses a collection of must-watch videos for anyone who teaches science. These short, animated videos explore common student misconceptions on topics ranging from natural selection to chemical reactions.
NSTA Learning Center links science teachers with professional development resources by subject and grade. Be sure to peruse their collection of 4,000+ free articles, web seminars, podcasts, and modules available to support your professional growth.
What Works Clearinghouse reviews and summarizes education products and research to help educators make evidenced-based decisions when it comes to teaching.
SERC is working to improve STEM education by providing a rich assortment of professional development opportunities and resources for educators.
Understanding Science is a primer for teachers and students alike on what science is and how science really works.
BSCS Science Learning helps to transform science education by working with science educators worldwide to provide a variety of resources. They conduct research on improving science instruction, develop instructional materials, and offer professional development.
Help Teaching's library of printable science worksheets are ideal for practice and assessment. Our growing collection of self-paced science lessons for biology, chemistry, physics, and earth science are a great way to introduce topics and reinforce learning.
Science competitions and fairs can inspire students to pursue STEM careers while providing hands-on learning opportunities. Consider challenging your students to participate in a local science fair for one of these major science competitions: Young Scientist Challenge, ExploraVision, Regeneron STS, & Google Science Fair.
Science Activities
Science lends itself to hands-on activities that engage students in active learning. Save time and get inspired when preparing lessons this year by reading these links.
Science Friday partners with educators and scientists to create STEM activities, lessons, and resources for all learners. This site connects teachers with relevant, unique, and dynamic instructional materials, videos, stories, and more.
ScienceNetLinks brings together a large, searchable database of science lessons, interactive tools, news, and hands-on activities to support formal and informal science education.
Science Buddies is the place to look for science fair topics and activities. Not only does Science Buddies provide science fair project resources for students and teachers, but their growing collection of science activities are perfect for classroom and home use.
BIE maintains a library of science project-based learning units that encourage student inquiry and investigation.
Lawrence Hall of Science: 24/7 offers citizen science projects, hands-on activities, online games, and more for classroom and home exploration.
PBS LearningMedia has thousands of the best digital science teaching resources in an easily searchable platform by grade, subject, standard, and format.
Zooniverse brings together a collection of citizen-science, or people-powered, research projects where everyday people can contribute to real science.
Science Kids has a nice collection of experiments, science fair project ideas, games, videos, and images designed to get kids interested in science.
Annenberg Learner brings together a collection of science interactives that can readily support any science curriculum.
Virtual Microscope simulates the use of various types of microscopes for students through the examination of set image samples.
PhET Simulations supplement classroom learning with a large array of well-designed science interactives.
The Science Spot contains a vast library of information and resources pertaining to all areas in science, including forensic science and astronomy. This is an essential resource of middle school teachers and students as well as for high school teachers. This website also provides tips for implementing interactive science notebooks in the classroom.
Hook your students on science by sharing videos from Veritasium, Science360, SciShow, It's Okay to Be Smart, Untamed Science, and Help Teaching.
Collaborate and Explore
We teach our students that collaboration is an essential part of doing science. Practice what you teach with these links for connecting and sharing with teachers who have similar goals.
Teaching Channel is on a mission to create an environment where teachers can watch, share, and learn new techniques to help every student grow. Start by watching these science videos, then explore the entire site for more teaching inspiration.
Skype in the Classroom helps teachers connect with other educators and experts in their fields. Use Skype to bring your students on virtual field trips, interact with a virtual guest speaker, and collaborate with another class from across the country or around the world.
STEM on Google+, and STEM Educators are Google+ groups offering vibrant online communities of science teachers sharing resources and best practices.
Professional Learning Communities allow teachers to connect with others in their schools, districts, and communities who are dedicated to science education.
Google Educator Groups bring educators together, both online and offline, to share ideas on web-enabled learning.
AP Teacher Community connects and supports those instructing AP courses.
Astronomy
Don't miss out on the latest discoveries about the universe with these links.
NASA Education for educators opens a universe of information about space science through lessons, videos, professional development, and more. Get started by browsing astronomy teaching resources in NASA Wavelength.
Google Sky does for the view of space what Google Earth does for the view of your neighborhood.
Air and Space Live webcasts from the Smithsonian National Air and Space Museum brings a world and beyond of learning opportunities for anyone interested in astronomy.
If the Moon Were Only 1 Pixel dubs itself, "a tediously accurate scale model of the solar system," but don't be misled by the tagline. This interactive is beautiful in its simplicity and will engage your students on this virtual journey through our solar system.
National Optical Astronomy Observatory offers numerous space-based resources, programs, and resources for education purposes.
Biology
From life science to AP biology, helping students develop an understanding of the nature of life is essential for science literacy.
BioEd Online from Baylor College of Medicine offers science teachers resources that include lessons, videos, classroom slides, and a full library of magazines and storybooks for use with K-12 students as well as professional development courses for teachers.
BioInteractive by the Howard Hughes Medical Institute is a free collection of virtual labs, films, animations, apps, and more that are ideal for biology education.
Encyclopedia of Life offers an extensive collection of free resources on just about any organism.
The Biology Corner offers a wealth of teaching resources for biology teachers, including classroom presentations and lab handouts.
Ask a Biologist not only allows K-12 students to submit questions for biologists to answer, but also offers a wealth of biology-related articles, activities, games, and more.
Solve the Outbreak is a free app by the CDC that challenges students to solve epidemiology mysteries. It's fun, really!
Cells Alive brings microbiology to life through amazing photos, interactives, and videos.
BEN: BioSciEdNet managed by the American Association for the Advancement of Science, helps teachers to engage their students with animations and lab activities.
Biology4Kids offers clear explanations of many topics for elementary and middle school reading levels or for teachers searching for material covering the basics, from scientific study to cell biology.
American Physiological Society supports education through student activities and curricula, education projects that link teachers and physiologists, and teacher learning resources.
Chemistry
Teaching the central science takes knowledge, skill, and a bit of wow factor. Use these links to help make your class preparations a little easier.
American Chemical Society's education page is the place to find materials for teaching chemistry, professional development opportunities, and reports on chemistry education.
ScienceGeek.Net is chemistry teacher Andy Allan's personal website where he shares his collection of presentations, labs, and more.
Evan's Chemistry Corner provides worksheets, transparencies, and lab activities for Regents Chemistry in New York State, but these resources can be used in any high school chemistry classroom.
Kent Chemistry contains instructional pages covering topics in chemistry, along with accompanying videos, practice questions, worksheets, and lab activities. Both high school-level and AP chemistry are covered.
Illustrated Glossary of Organic Chemistry catalogs 1,500+ terms and is an essential resource for any organic chemistry course.
Periodic Videos from the University of Nottingham features videos and experiments on each element. Check out their 500 videos on YouTube as well.
Crash Course Chemistry contains a playlist of YouTube videos covering various topics in chemistry in a short amount of time.
Chemmy Bear contains a multitude of resources for AP chemistry, from handouts and activities to study cards and practice tests. This site is especially helpful for newer AP chemistry teachers and for teachers of honors chemistry courses.
Seasonal science "holidays" offer fun and engaging ways to incorporate STEM activities into your classroom. Celebrate science this year with these theme days and weeks:
World Space Week Stellar Activities October 4 – 10, 2018
Earth Science Week Fun Daily Activities October 14 – 20, 2018
National Chemistry Week – Chemistry & Forensics October 21 – 27, 2018
America Recycles Day Activity Guide November 15, 2018
Earth Day Activities for Kids April 22, 2019
World Oceans Day Activities June 8, 2019
Earth Science
Developing student understanding of the earth's structures and processes helps nurture an appreciation of the natural world.
EarthLabs supplies rigorous units on earth and environmental topics that focus on hands-on laboratory activities and data analysis. Each unit provides all the information, resources, and lessons necessary to elevate earth science and environmental lab instruction to the next level.
NOAA brings together a wonderful collection of resources about the oceans and atmosphere.
USGS Education compiles a wide variety of videos, maps, images, and interactives ideal for use in the earth science classroom.
ClimateChangeLIVE engages students with two electronic field trips for the classroom as well as supplemental materials and support for teachers.
COSEE is dedicated to helping build collaborations between students, teachers, and scientists interested in ocean studies.
Physics
Physics is daunting for many students. Great physics teachers actively engage students with the study of the interactions between energy and matter.
The Physics Classroom supplements physics instruction with tutorials, animations, teacher toolkits, and lab activities.
The Physics Front is an extensive collection of materials, including online tools and lesson plans for K-12 physics and physical science instruction.
PhysicsCentral shares everything from articles to posters to home projects to support those educating physics students at all levels.
APlusPhysics contains helpful video tutorials and webpages for students to learn from, covering topics ranging from high school physics to AP physics. The site also contains worksheets for teachers to print and distribute to students as well as activities that teachers can implement.
Burrows Physics' playlist contains a multitude of videos covering various higher-level physics topics. These are helpful in providing instruction to students outside of the classroom.
Practical Physics offers a wide array of experiments that enable students to get hands-on experience with concepts in physics, enriching students' understanding and refining students' ability to visualize the forces and science at play in the real world.
ComPADRE is a digital library of teaching resources for physics and astronomy educators.
American Association of Physics Teachers will keep you posted on conferences, projects, and competitions as well as just about everything you need to stay up to date with teaching physics.
Engineering Practices & Design
Today's science students must understand engineering practices and design solutions to help them prepare for everyday life and career paths. Enrich your STEM curriculum with these engineering resources.
TeachEngineering is a website that guides teachers in nurturing students' abilities to create innovations to challenges in any subject. Some activities include how-to videos on YouTube.
NASA Engineering Design Process aids teachers in helping students to understand that engineers must imagine and plan before they begin to build and experiment in a variety of challenges for K-2, 3-5, and 6-8. The site also provides plenty of guidance for supporting students in the engineering design process.
Science Buddies offers educators an exhaustive description of the engineering method with a side-by-side comparison against the scientific method.
TryEngineering has 100+ engineering lesson plans for teachers. Students interested in pursuing engineering careers will find the university and careers portals useful.
EngineerGirl by the National Academy of Engineering offers a wealth of information on engineering professions for girls and women.
Although this list is by no means comprehensive, we hope it will inspire and energize your science teaching and classroom this year. Be sure to visit HelpTeaching.com and utilize our growing library of K-12 science worksheets, lessons, and questions!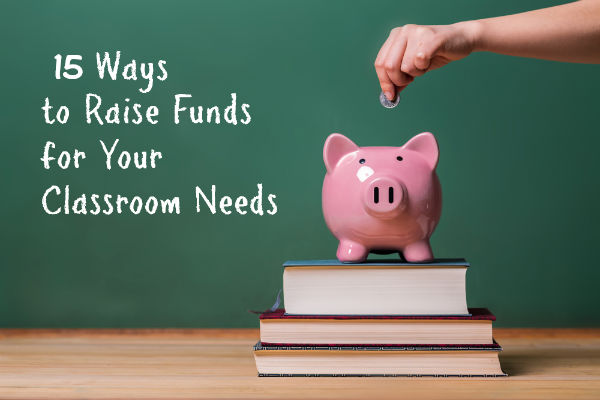 Teachers truly are miracle workers. Not only do they work hard to turn around struggling students and help exceptional students succeed, but they often do it with a limited budget and a lack of quality materials. That's why sites like Pinterest are full of ideas for turning household goods and recyclables into fun classroom projects. Sometimes, however, teachers need more than recycled goods. That's when money – and a bit of goodwill – comes into play. If you desperately need funding for your classroom, we're here to help with a list of websites and other resources to provide the money you need.
Note: Before posting any fundraisers for your classroom, check your school or district guidelines. Some districts require that teachers receive approval from administration or the board before fundraising.
DonorsChoose.org
DonorsChoose.org gives teachers the opportunity to post their classroom needs and allows others to contribute to those needs. Friends, family, and community members who know about the project can contribute, but the project will also be visible to a wealth of donors who regularly work with the site to help fund classroom projects. While teachers can request virtually anything, projects with lower costs, longer deadlines, and clear academic goals have the highest funding rates. Once teachers receive the materials from DonorsChoose, they must fill out a documentation and thank you package to send to donors. Successfully completing the documentation earns teachers more points to submit new project requests.
TeacherLists.com
TeacherLists.com gives teachers a place to post their classroom supply lists so parents can easily access them. While the goal of the site is just to share school supply lists, teachers can also create lists for other reasons, giving parents and other school supporters gift ideas for Christmas or Teacher Appreciation Week. Teachers can also win free supplies by referring other teachers to the site. For example, getting one new teacher to sign up earns teachers a selection of Wet Ones hand sanitizing wipes.
Classwish
Classwish offers multiple ways for teachers to get resources for their classrooms. At the basic level, teachers create wish lists and share those lists with potential donors to help get the items and the funds they need. The site also helps schools partner with local businesses to create workplace giving or matching gift programs. Parents, friends, and others can also send greeting card gift certificates to help meet their classroom needs.
Adopt-A-Classroom
Through Adopt-a-Classroom teachers can get their classroom needs in the hands of donors who want to help meet those needs. Similar to DonorsChoose, teachers post their latest projects and other classroom needs to their Adopt-A-Classroom profile. They can then share those needs through social media or promote their page within the community to get people to donate. Donors who regularly visit the site can also search for different teachers' needs and donate.
DigitalWish
With DigitalWish teachers can ask for donations to help bring technology into the classroom. While teachers may not receive new computers or high-end equipment, they can receive cool software and smaller digital items, such as handheld video cameras, to help bring their classrooms into the 21st century. The site also regularly offers grants to help teachers get specific products and works with companies to provide deep discounts for teachers.
Chalkfly
When people buy office supplies through Chalkfly, a percentage of their purchase is given to a teacher of their choice in the form of Chalkfly cash. This cash allows teachers to use Chalkfly to purchase supplies for their classrooms. So teachers can work with local businesses, parents, family, and friends to have them purchase some of their basic office supplies from Chalkfly to help them earn money for their classrooms. Teachers can also earn money back from their own purchases.
PledgeCents
Jumping on the crowdfunding bandwagon, PledgeCents helps teachers use the power of crowdfunding to fund their classroom needs. After setting up a project, teachers share it through social media sites and encourage others to share it as well. As the project starts to go viral, more and more people can donate to it, helping teachers reach their goals a few dollars at a time. Since the goal of PledgeCents is to get others involved, teachers should not be shy about asking for donations and should work hard to present a compelling case to get their needs met.
Freecycle
While Freecycle might not help you meet specific classroom needs, it could help you find free resources for your classroom. On Freecycle, people give away things for free. By connecting with a local group, you could find free classroom furniture, boxes and other random objects for craft projects, or even request specific items for a classroom project. Getting some items for free could help free up money in the budget for other classroom supplies.
TeachersPayTeachers
One way to get extra funds for the classroom is just to make extra money. TeachersPayTeachers allows teachers to sell lesson plans, worksheets, and other educational materials. By adding and promoting their materials, teachers can make a little extra cash to use in the classroom. They'll also find free lesson plans, worksheets, and other resources to use with their students.
DoSomething.org
While teachers can't start campaigns on DoSomething.org, their students can.  Designed to help teens and young adults fund their causes, teachers can help students get started using DoSomething.org. Through the site, students can find funding and support for school fundraisers, community service projects, and other ideas designed to help others and make the world a better place. If students don't have their own cause, teachers can help them find an existing cause to support. This works great for character education classes and school clubs.
Amazon Lists
If you have an Amazon account, you can set up a wish list full of items you need in your classroom through Amazon Lists. Share the link with parents, friends, or even total strangers and ask them to purchase something from your list. Items purchased from your list can be shipped directly to you at the address you select. The address will be hidden from senders so safety is not an issue.
GoFundMe Education
GoFundMe allows teachers to post fundraisers for their classrooms on its cloud-funding platform. The site includes categories for teachers, teams and clubs, and students and parents.
SimpleFund
SimpleFund gives parents and students a chance to raise funds for schools by using their cell phones. They earn funds by reading articles, watching videos, and downloading apps.
Class Tag
Class Tag helps you raise money as you communicate with parents. Every time you engage with parents, you earn coins within the program. Those coins can be redeemed for classroom supplies.
Shoparoo
Shoparoo uses grocery receipts to help schools earn money. Parents simply download the app and upload their receipts every time they shop. Then the school earns money.
What other websites, resources, or methods have you used to help fund your classroom needs?