Currently Browsing
Posts Tagged ' social studies '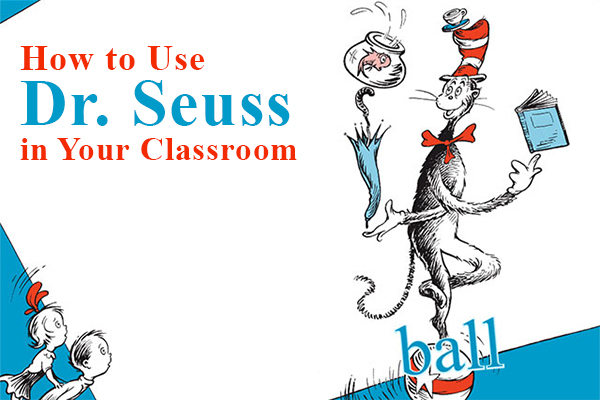 One of the best ways to ensure students retain and comprehend historical information is to draw on what they already know. This includes using references from their prior experiences and pop culture. Students may be surprised to see the historical connections in things that are a part of their everyday lives. One great resource to draw from is the stories of Dr. Seuss. Dr. Seuss has penned numerous books, cartoons, and animated stories that have deep historical meaning and applications and they can be tied directly to the social studies curriculum. Below is a sampling of how Dr. Seuss can be included in the social studies classroom. While these activities are designed with social studies in mind, many of them can be adapted for use in the language arts classroom as well.
Throughout World War II Dr. Seuss inked hundreds of editorial cartoons about the war and American involvement, including scathing depictions of Hitler, Mussolini and other Axis enemies. (Warning: there are numerous stereotypical and racist depictions of non-American combatants that may require a separate lesson or explanation). One method that that would engage students would be to pick out a real life character depicted in the political cartoon and list and describe the character traits Dr. Seuss assigns to him. This asks the students to identify the person in the cartoon and to combine their knowledge of history and understanding of symbolism.
Mutual Assured Destruction: The Butter Battle Book
This story is a satirical look at the Cold War arms race that nearly led to nuclear annihilation, using the Yooks and Zooks as stand ins for the United States and the Soviet Union. The songs, rhyming, and Dr. Seuss style will keep the kids interested, even as they are watching a children's cartoon from the 1980s. The students will simultaneously follow the story and find parallels to the Cold War, so a Story Map will help them keep track of the action as they watch. This particular organizer also asks the students come up with a solution or ending to the cliffhanger, adding to the interpretive nature of the activity. Another engaging activity uses the Boxes and Bullets graphic organizer which asks the students to write an overriding connection between the Butter Battle and the Cold War, then give three examples to back up their connections, and lastly, to add specific events from history or the story to give depth to their examples.
Psychology: The Cat in the Hat
Every student and teacher knows of The Cat in the Hat, but its uses in Psychology classes may not be as well known. The main characters of the children, the Cat, and the fish each display different characteristics of Freud's personality components of id, ego, and superego. Teachers can use the Narrative Procedure organizer to chart the examples of each appearance of id, ego, and superego throughout the story. Another method would be to use the Plot Diagram to chart the action of the story as it relates to Freud's theory.
These cartoons and stories are not just for Social Studies class. The skills that Seuss instills and reinforces travel across curricula, and can be used to meet Common Core Standards. Check out Top Ten Ways to Teach the Common Core ELA Standards for more ways to integrate a great resource like Seuss. However you utilize Dr. Seuss in your Social Studies classroom, it's clear he will be having an impact on children's education long after their days of bedtime stories are over.
16 February //
Posted in How To //
Hollywood movies pose a unique set of problems for social studies teachers: How often should I show films, how much of the film should I be showing, and which films are appropriate to show? The short answer is film is an essential part of the social studies classroom that, if used in the proper manner, can be a pedagogical tool that enhances your students' understanding of historical events and themes.
How often should I show films?
You should show films as often as your curriculum calls for it. Movies give the students the unique ability to see history happen in a modern medium with special effects and a cultural significance that you cannot recreate in your classroom. The key to using movies well is to use them wisely. They should serve as a complement to your more traditional methods of conveying information.
For example, a primary source about the modernization by the Meiji government of Japan in the late 1800s gives the students the ability to visualize history while improving their skill of interpreting text. But if that source is followed by a clip of the Tom Cruise film "The Last Samurai", the students see their vision come to life. The students can make a T chart of the traditional and modern aspects of Japan they see in the clip. Think of all of the skills used in this ten minute activity: drawing upon prior knowledge that was gained through reading a first hand account, comparing and contrasting two vastly different eras in Japan, and interpreting the film not as a Hollywood production but as a secondary source.
Don't let the stigma of showing films alter your best judgment as a professional. Cops still eat doughnuts despite the public's negative connotation. Teachers should still show movies despite the public's misconception as to why we show them.
How much of the film should I be showing?
I have worked with teachers who earned nicknames such as "Lights Out" and "Matinee" for their use of movies in the classroom. It wasn't their frequent use of film that earned them these monikers; it was their reliance on showing FULL LENGTH Hollywood movies on a regular basis. This is not a pedagogically sound practice on any level. Movies are more useful in the social studies class through a series of short clips, not when they are shown in their entirety. The few exceptions to this rule include Glory, Schindler's List and Hotel Rwanda because these are stories that more completely tell of the emotions and individuals that make history happen and make it special. These stories cannot be properly told in ten minute clips.
When I was in high school, my tenth grade teacher showed the class the film "Gandhi". The entire 191 minute movie. Today, I use three specially selected clips from the movie (less than thirty minutes in total) to illustrate the themes of human rights violations, collapse of imperialism, and the importance of the individual.
Which films are appropriate to show?
There is no one right answer to this question so I recommend you ask your school's administration before showing any movie – even just a clip! – that is rated above the age of your class. Some districts have an approved movie list that is constantly reviewed and updated.
Below is an abbreviated list of films that would be ideal to show in the social studies classroom. Again, I advise that you view the film and find clips that apply to your lesson and reinforce the themes and concepts that you are trying to deliver to your students.
American History
1492: Conquest of Paradise (Exploration)
The Crucible (Salem Witch Trials) – worksheet
The Last of the Mohicans (French and Indian War)
1776 (Revolutionary War)
Amistad (Slavery) – worksheet
Glory (Civil War)
Gettysburg (Civil War)
Lincoln (Civil War)
The Godfather Part II (Immigration)
The Grapes of Wrath (Depression) – worksheet
Saving Private Ryan (Invasion of Normandy/World War II)
We Were Soldiers (Vietnam War)
World History
Gladiator (Bread and Circus/Roman Empire) – worksheet
Luther (Reformation/Diet of Worms)
Elizabeth (Reformation/Absolutism)
The Last Samurai (Japanese Imperialism) – worksheet
The Last Emperor (Qing Dynasty)
Flyboys (World War I)
All Quiet on the Western Front (World War I) – worksheet
The Lost Battalion (World War I)
Gandhi (Indian Independence)
Schindler's List (Holocaust) – worksheet
Thirteen Days (Cuban Missile Crisis)
Hotel Rwanda (Collapse of Imperialism/Genocide) – worksheet
Not only can watching films enhance students' understanding and interest in a topic, having your class make a movie is an excellent method for assessment that asks the kids to interpret and analyze material to make an organized and accurate representation of history. With smartphones and almost every pocket and programs such as Windows Moviemaker becoming available to more districts, the ability to use film as a tool for assessment is more relevant than ever. Students can create a documentary or newscast that discusses history as it happens. This makes set design and wardrobe very easy. A more detailed project can be to have them act out history as it happens. Posting these projects on YouTube is another way to view films and share them with other classes. There are numerous examples of similar projects online, enabling you to show students both good and poor examples of what you would like them to do.
Don't let parents, administrators, or colleagues shame you into ignoring such a popular and effective medium. Hollywood films can be used as an effective tool for learning if they are used in the proper manner. Follow the tips above for maximum impact on your students and check out our post Teaching with Movies in the ELA classroom post for more ideas.

The impact of Martin Luther King, Jr. on American society and politics is immeasurable. His efforts to bring equality to all races living in America led to lasting change and still hold an important place in all American history curricula. As we celebrate the legacy of Dr. King on the third Monday of January every year, it is important to find fresh ways to teach our students about his life, while still incorporating some of the essential reading, writing, and thinking skills students need.
Let's look at Dr. King's most memorable speech with a focus on historical thinking skills.
Close Reading:
Close reading asks students to determine a source's point of view and purpose.  For example, Dr. King's famous I Have a Dream speech includes the sections:
And so even though we face the difficulties of today and tomorrow, I still have a dream. It is a dream deeply rooted in the American dream.

I have a dream that one day this nation will rise up and live out the true meaning of its creed: "We hold these truths to be self-evident, that all men are created equal."

I have a dream that one day on the red hills of Georgia, the sons of former slaves and the sons of former slave owners will be able to sit down together at the table of brotherhood.

I have a dream that one day even the state of Mississippi, a state sweltering with the heat of injustice, sweltering with the heat of oppression, will be transformed into an oasis of freedom and justice.

I have a dream that my four little children will one day live in a nation where they will not be judged by the color of their skin but by the content of their character.
Students can break down each line to determine the vision that Dr. King had for his country. They can then summarize the entire section by analyzing the interpretation for each line.
To help students see the speech from an ELA perspective, Presentation Magazine offers a compositional analysis of the speech.
Contextualization:
Contextualizing is the skill that asks students to look at the facts and events surrounding a particular document that may have influenced its creator. To fully understand the context of Dr. King's message we must look at race relations and segregation in America in 1963. Teaching Tolerance offers a five lesson teacher's guide to their film A Time for Justice: America's Civil Rights Movement which chronicles the civil rights movement from the 1954 ruling in Brown vs. the Board of Education to the 1965 passage of the Voting Rights Act. The guide includes primary sources, interactive activities, and the background information that give Dr. King's words context.
For upper elementary students, Scholastic provides a brief overview of the same era. It provides context for Dr. King's speech, but does not require a lot of class time to convey much of the same information.
Corroboration:
Corroborating a source's content is when students locate other sources that back up or contradict the source being analyzed. In trying to corroborate Dr. King's words, students can be presented with various speeches.
Here are two examples:
The first is by Alabama governor George Wallace, that says, in part,
and I say . . . segregation today . . . segregation tomorrow . . . segregation forever.
The second example is from President John Kennedy, which says:
This afternoon, following a series of threats and defiant statements, the presence of Alabama National Guardsmen was required on the University of Alabama to carry out the final and unequivocal order of the United States District Court of the Northern District of Alabama. That order called for the admission of two clearly qualified young Alabama residents who happened to have been born Negro.
Students should use excerpts of these speeches to corroborate Dr. King's characterization of a country that is divided and unequal. Students can also use these speeches to make a claim about American society in the 1960s.
Sourcing:
To properly source a document, students must determine if the who, when, and where of a document makes it more or less reliable. All three of our speeches were given in 1963. We know from our contextualizing, that America was in a state of racial turmoil at the time. In our corroborating, we learn that the speeches by President Kennedy and Governor Wallace highlight the issues stated by Dr. King. All sources seem to be a reliable source of history of the time they were created.
Dr. Martin Luther King is a monumental figure in American history. His contributions cannot be overlooked. With some of the sources and activities above, you can honor his work and memory, while still integrating the skills our students need. To learn more about Dr. Martin Luther King, Jr., have students listen to the Read-Aloud: Martin Luther King, Jr. which offers a short overview of his life. Also, you may enjoy our free Martin Luther King, Jr. printables. For more on historical thinking skills, check out Help Teaching's Online Self Paced Lessons on Sourcing and Corroboration, and well as two different lessons on Contextualizing.

The Social Studies classroom is built around primary source exploration. The use of primary sources can lead to incredible analysis, discussion, and higher level thinking. Use the five sources below in your classroom to engage your students and to explore new and exciting methods of critical thinking and active learning.
The theme of revolution is very apparent in today's world. The causes of these revolutions reflect the very same issues that have faced people for centuries: equality and protection of rights. While the Magna Carta was not written with regular folks in mind, it certainly has been used that way throughout history. American revolutionaries used this document from 1215 to reinforce their rights as citizens and subjects of the British crown.
Excerpts of the Magna Carta can be used to analyze modern international and national incidents. Two standout sections that can be used in a modern discussion about Ferguson, Missouri, the Assad regime in Syria, or a historical analysis of Stalinist Russia are:
"No freeman shall be taken, imprisoned, disseised, outlawed, banished, or in any way destroyed, nor will We proceed against or prosecute him, except by the lawful judgment of his peers or by the law of the land."
"To no one will We sell, to no one will We deny or delay, right or justice."
Help Teaching's library of printable worksheets includes a quiz on the English Monarchy that would serve as an apt companion to a Magna Carta discussion.
The rights granted to Americans in the first ten amendments to the Constitution are so influential that they can be used across disciplines. These rights are the basis for so many other successful governments across the world that activities related to this document are easy to find and engaging to teach. The Bill of Rights can be analyzed to help your students think beyond the basics and improve their higher level thinking. Another resource offered by Help Teaching is an application of the liberties offered in the Bill of Rights.
As he left office, President George Washington was able to encapsulate the conflicts that would soon bubble over in the country he helped to build and protect. This speech gives the students a glimpse into the future of the united States, while also allowing them to engage in critical thinking activities. Students can make inferences and draw conclusions about what may happen next in American history based on Washington's speech. Help Teaching offers a worksheet that analyzes this historic speech and asks students to compare it to a modern speech given by British Prime Minister Tony Blair.
This document ended a world war and started another. It is directly responsible for the anger and desperation that allowed Adolph Hitler to gain power. The Treaty of Versailles can lead to an engaging lesson on long and short term effects or the spoils of war, and allow students to hypothesize and experiment with historical events. These activities would be greatly enhanced with a graphic organizer or a KWL chart that organizes their knowledge base and learning objectives into manageable chunks.
The struggle for women's equality does not garner the same attention as other mistreated groups in many Social studies curricula, but covering the 19th amendment assists the females in the class to take more ownership of the content and exposes the students to women's issues that still plague the country and the world today. The 19th Amendment can also be used in a larger unit on women's history. Help Teaching offers a worksheet that can help you to map the unit.
These documents not only had an impact on a specific era, they also connect to so many more events, people, and themes that play a major role in the world today. They also assist teachers in engaging students with critical thinking and higher learning activities. Help Teaching's library of informational text analysis worksheets will help further your successful implementation of engaging documents in the classroom,  For more tips on using graphic organizers with documents, check out Graphic Organizers in the Social Studies Classroom.

Geography Awareness Week, also known as GeoWeek, is celebrated every year during the third week of November.  The goal of the week is to get people excited about geography and help them learn more about the world around them. Every year, we present fun facts to help you get excited about Geography Awareness Week. This year is no exception. In honor of Geography Awareness Week, we have rounded up 10 fun facts about one of the most majestic and awe-inspiring geographical features on Earth – mountains!
What is a Mountain?
Did you know that there are no universally agreed upon rules for what makes a mountain a mountain?
The general agreement is that a mountain is a landform that is taller than the surrounding area and bigger than a hill. Of course, there is also no  agreed upon definition of a hill either.
Because there is not an official definition of a mountain, countries define what a mountain is in different ways.  For example, Ireland and the United Kingdom  require a mountain to be over two thousand feet  tall to be considered a mountain, while the United States has determined that mountains only have to be over one thousand feet tall.  This means that a mountain in one country might be considered a hill in another.
Mountains are found all over the world. Each of the seven continents have its own maintains.  Here are some fun facts about the mountains on each of the continents.
1.)  North America: Oldest Mountains
The Appalachians are over 480 million years old. They were formed during the Ordovician period when the North American plate crashed into another plate during the creation of the super-continent of Pangaea. Once as tall as the Rocky Mountains, the Appalachians have been worn down over the many millions of years to the low peaks seen today.
2.) South America: Longest Mountain Range
The Andes extend over forty three hundred miles through Venezuela, Ecuador, Peru, Bolivia, Chile, and Argentina. The mountains were pushed up when to the Nazca and Antarctic plates started slipping under the South American Plate.  The highest volcanoes in the world, and the highest mountains outside of Asia, are located the Andes mountain range.
3.) Asia: Highest Mountains
With over ten mountains over 8000 meters tall, the Himalayas are the tallest mountains in the world. Mount Everest, with an elevation over twenty nine thousand feet, is officially the tallest mountain in the world and is located in the Himalayas.
There is, though, some dispute over whether or not Mount Everest is actually the tallest mountain. Mountain height is measured by how high the peak of a mountain is above sea level, not how tall the slopes of the mountain are. The base of Mount Everest sits in the Tibetan Plateau, which is over thirteen thousand feet above sea level, meaning that the slopes are around fifteen thousand feet.  Denali in Alaska, on the other hand, has a base that is less than three thousand feet above sea level and slopes that are almost nineteen thousand feet.
The mountains are also only about 70 million years old, which means that they are also among the world's youngest mountains. The Indian continental plate moves sixty-seven millimeters per year, which means that that the Himalayas are growing, albeit very slowly, each year.
4.) Africa: Tallest Free-Standing Mountain
Mount Kilimanjaro in Tanzania is a volcano that is not part of any mountain range. The mountain has three distinct volcanic cones, two of which are extinct, but the third is only dormant and could erupt again at some point.  It is unclear when Mt. Kilimanjaro last erupted, but it is suspected to have been during the 19th century. Because of its height, Mount Kilimanjaro is one of the only mountains in Africa to have a permanent snowcap.
5.) Australia: Smallest Mountain
Not every continent has tall mountains. Mount Wycheproof in Australia is officially the smallest mountain in the world. To most of the world Mount Wycheproof would barely be considered a hill. The mountain measures in at a staggering 486 ft above sea level. You would have to stack up almost sixty Mount Wycheproofs to reach the height of Mount Everest.
6.) Europe: Most Photographed Mountain
Though it is impossible to accurately verify, residents of the town of Zermatt, Switzerland claim that the nearby Matterhorn is the most photographed mountain in the world. Even if it is not the world's most photographed mountain, the Matterhorn is an extremely popular tourist attraction and its image has become a symbol of Switzerland.
7.) Antarctica: Mountains Covered in the Most Snow
Did you know that even Antarctica has mountains? They might not be the highest or the longest mountains in the world, but the Gamburtsev Mountains are the only mountains that are completely covered with snow. No one has actually seen the mountains because they are currently buried under two thousand feet of snow and ice. From 2007 to 2009, scientists used ice penetrating radar to survey mountain range. From their findings it has been determined that the mountains probably are around 6,500 feet tall and resemble the Alps in Europe.
Do you have any fun mountain facts to share? If so, share them in the comments. For more fun geography facts, check out 10 Fun Facts for Geography Awareness Week and 10 More Fun Facts for Geography Awareness Week, and be sure to check back next year for even more facts!