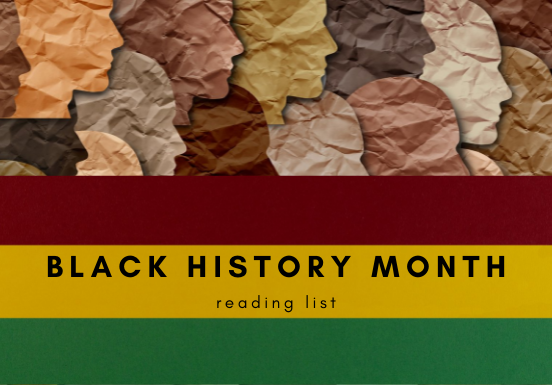 While African-American authors hold their own in the literary world, Black History Month gives you a chance to highlight some of the most celebrated African-American authors and their literary achievements. While some of their works highlight the rich history and achievements of African-Americans, others simply bring a new perspective to common themes and storylines. To help you determine what books to include in your classroom, we've compiled a list of some great works and accompanying worksheets to share with students during Black History Month.
Here's our K-12 Back History Month Reading List
Kindergarten – 2nd grade
At this level, focus on poems and picture books. It's never too early to introduce children to the poetry of one of the most well-known African-American poets, Langston Hughes, or newer poets such as Nikki Giovanni. Start with a few of these texts:
3rd grade – 5th grade
Kids in upper elementary school can start to read short biographies of famous African-Americans. They will also appreciate short stories and novels that focus on African-American history and start to subtly tackle controversial issues. Consider some of the following pieces:
6th grade – 8th grade
In middle school, as kids begin to work out their own identities, they begin to resonate with the stories of others seeking to find themselves. At this stage, introduce them to novels, poems and informational texts that feature issues they can relate to and that help expand their worldview. Great works to begin with include:
9th grade – 10th grade
At this level, students still want texts they can relate to, but they can also begin to understand deeper stories of race and identity. Introduce them to a variety of texts, including:
11th grade – 12th grade
In the upper-levels of high school, teens can start to tackle major historical movements and controversial issues such as racism. This is the time to introduce them to poems, novels and informational texts with deep messages about African-American history and the overall African-American experience. A few selections include:
Black History Month Reading Lists: More from the Web
Of course, our selections only represent a small group of the wonderful books out there. Check out some of these resources to find more books to read during Black History Month.
Consider using the works above or any works by African-American authors as part of an African American Read-In. Members of the National Council of Teachers of English's Black Caucus have encouraged educators to hold a special read-in to highlight works of African-American authors during Black History Month. Enjoy a read-in with your class or get the whole school, and even students' parents, involved.
Have a favorite book, poem, or other African-American text of your own? Share it in the comments below!
Try HelpTeaching out today for free.
No credit card required.