Currently Browsing
Posts Tagged ' summer '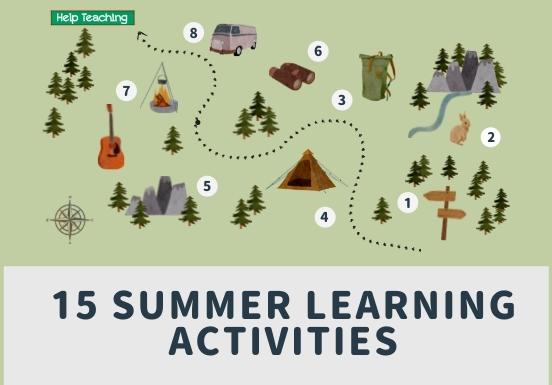 Summer's here! It's time for fun in the sun, family vacations, and… learning. While you want to give your kids a chance to relax, you don't want them to lose all they learned during the school year. To help keep their minds sharp, incorporate some learning into their summer activities. Not sure where to start? We've got plenty of ideas to help your kids learn during the summer while still having fun!
Elementary School
Give your elementary student a chance to have some hands-on fun this summer.
Head Outside
Start by getting out of the house and observing the world around you. Set up a scavenger hunt and have your kids scour the neighborhood in search of certain colors, sights, or sounds. Draw a map and see if they can navigate their way from point A to point B.
Explore Science
While you're outside, take some time to explore the world of science. Talk about how the flowers boom and the animals that you see. Discuss the weather and notice changes in nature when it rains. For more ideas, try some of these science exploration ideas.
Visit the Library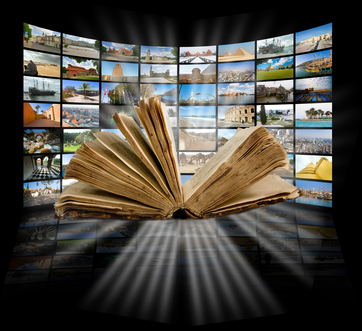 Stop by your local library and give your kids a chance to look for some new books to read. Look for books by favorite authors or head to the non-fiction section and check out books on your child's current favorite topic. Need some book suggestions? Our Black History Month Reading List offers a few titles to get kids started. Once they've found their books, encourage them to read on rainy days or take along a book when you head to the beach or the park.
Play Online Games
When you're taking a break from laying in the sun or playing at the park, let your kids sit down at the computer and play some games. For both math and reading games, check out Funbrain.com or head to Math Game Time for some math-based play. The websites for your child's favorite TV shows also often have fun, educational games for them to play. For more games, check out the sites found on our list of free education websites also offer plenty of free games and other fun learning activities for kids to enjoy.
Build their Character
Who says all learning has to be academic? During the school year, your child's teacher and friends have a big influence on her life. Use the summer to build some key character values. These values will help them when they face conflicting viewpoints and character trials during the school year. You can work on building manners by having a dinner party, helping out others by volunteering, and asking "what would you do?" questions that incorporate scenarios related to honesty, respect, and other character traits. For older elementary and middle school students, you can incorporate some of the resources found in this blog post on character education.
Middle School
Pull your middle schooler away from the video games and phone and have some educational fun.
Read a Book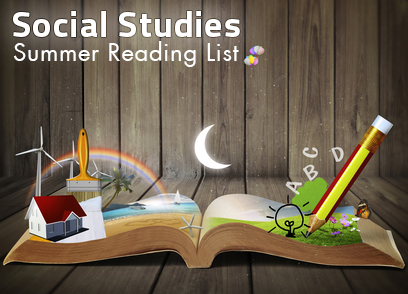 Your middle schooler isn't immune from reading a book either. While he may not want to be caught dead at the library, you can still pick up a few books and make him set aside some time to read every day. If your middle schooler doesn't like reading, choose a few graphic novels or look for non-fiction books that focus on his current interests. Check out our social studies summer reading suggestions to get him started and let him learn a bit about history while he reads.
Conduct a Science Experiment
Have some fun with science experiments this summer too. The kitchen offers a great place to start and gives your pre-teens and teens a chance to learn how to cook at the same time. Science Buddies offers a large selection of cooking & food science fair activities. These free science websites offer plenty of experiments to last the entire summer. If you're ambitious, organize a neighborhood science fair and get all of the other kids on the block involved in conducting experiments too.
Get Online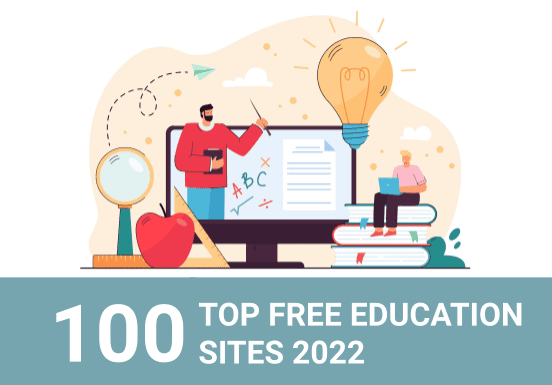 Chances are your middle schooler will want to spend most of the summer on the computer or her phone talking to her friends. Let her go online, but encourage activities beyond socializing, such as visiting some of the top Free education sites. Encourage your middle schooler to build a new skill, such as learning how to code at Code.org or donate to charity while building vocabulary skills through websites like Free Rice.
Work on Executive Functioning Skills
The summer offers a great chance to build some skills that will help your middle schooler succeed when school starts back up again. Work on some of the same executive functioning skills that teachers work on during the school year, such as setting up a routine and using a planner to help keep your middle schooler organized.
Take a Trip
For your family vacation, let your middle schooler do the navigating and build map-reading skills at the same time. Can't afford a vacation? Bring some maps into your home and plan a dream vacation anyway.
High School
Don't let your teen sleep all day this summer.
Watch a Movie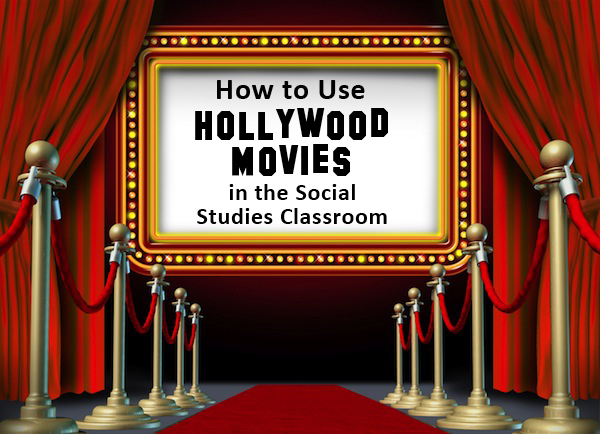 Getting your teen out of bed can be enough a challenge during the summer. Give in and let him spend time on the couch watching educational movies. Try out some of these movies about historical events or some educational YouTube channels.
Conduct Research
Use the summer as a chance to get your teen to explore some of his or her interests through mini research projects. Explore a specific period of history, look further into a concept they discovered in a movie, or just encourage them to find the answers to the questions they have on their own.
Enlighten their Devices
If you can't pull your teen away from his phone this summer, make the phone more educational. Add educational apps or even force your teen to learn before texting or using Instagram and Snapchat with an app such as StudyLock, which requires teens to answer academic questions before using their devices. You can also encourage learning through silly apps.
Volunteer
Get your teen out of the house and do something to help others. The summer is full of volunteer opportunities. Your teen can work with a summer camp, help out at a food pantry, go on a mission trip, or even just do some yard work for elderly neighbors.
Make Some Money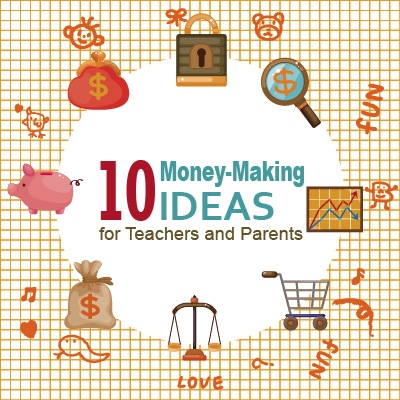 Of course, summer is also a great time for your teen to make some money. Getting a job will teach your teen about managing money, working with others, and building real-world skills. If a traditional job, such as working at a grocery store or fast food restaurant, doesn't appeal to your teen, encourage her to get creative. Have a yard sale, sell a craft, or start your own family business. If you're home with your teen all summer, use your free time to make some extra money too with these money-making ideas.
Have more ideas for keeping kids learning during the summer? Share them in the comments.
For more ideas, we suggest 100 Fitness Activities for Families and 100 Summer Activities for Kids.
Science surrounds us and summer offers the perfect time for families to explore science in action. Avoid the summer slump and try some of these suggestions for summer science adventures with your child. Most of these activities are low-cost or free, but be sure to check with your local library before heading out to learn about free and discount passes to museums and other local attractions.
1. Participate in a Citizen Science Project
Science is collaborate by nature, so join in and lend a hand by participating in a citizen science project. Project participants support scientific research by:
These are just a few of citizen science projects looking for volunteers and many welcome help from children working with the guidance of an adult. Search for other citizen science projects at Zooniverse and SciStarter.
2. Become a National Park Service Junior Ranger
With parks from Maine to California and everywhere in-between, the National Park Service offers an affordable option for hands-on summer science fun. Fourth grade students qualify for free annual park passes through the Every Kid Outdoors program. The Junior Rangers Program gives kids the opportunity to explore nature, attend ranger guided programs, and complete activities for each park. If your budding park ranger completes a Junior Ranger Program, each park offers a patch or badge and a certificate of completion. Can't visit a particular park? Visit the NPS's on-line WebRangers page.
3. Visit a Science Center
There are many fabulous science museums that offer kids access to interactive learning opportunities. For those fortunate enough to be within driving distance to a NASA center, consider a visit. Learn about space exploration, aeronautics, and ongoing missions and discoveries. Many of the centers, including Johnson Space Center in Houston, TX, Kennedy Space Center in Cape Canaveral, FL, and the Jet Propulsion Laboratory in Pasadena, CA, welcome visitors and offer tours. If you can't travel to a visitor center, then be sure to visit NASA Wavelength and explore the vast collection of educational resources NASA has to offer.
With centers across the nation, the Audubon Society provides outdoor adventure for all ages. Visit a sanctuary, go on a hike, and explore the local lands and wildlife. Many centers offer nature-themed programs designed exclusively for children and families as well as summer camps. Centers are open to the public, but those with memberships may visit for free and receive discounts on programs and camps. Find an Audubon Center near you.
4. Try Hands-On Science Activities
Hands-on science activities at home are a great way to have some summer fun, spend family time together, and even learn a little something new. Science at home is affordable and typically can be conducted with household objects and resources. Follow your child's lead and try experiments related to his or her interests. Get started with these science activities for kids or browse this collection of home science activities from Scientific American.
5. Star Watch
Grab a blanket and the bug spray and head outside for some star gazing. If possible, get away from light pollution, you will be amazed at what you can see once your eyes adjust to the dark on a clear night. Bring a star chart and try to locate a few stars, planets, constellations, and galaxies. Use binoculars to identify surface features of the moon. If that isn't spectacular enough for your aspiring astronomer, try counting the number of "shooting stars" during a meteor shower. August's Perseids meteor shower is a great one to enjoy on a warm summer evening. Check out this year's not-to-miss celestial events to watch with kids.
Above all, be sure to get your kids outside to get some fresh air and soak up some vitamin D!
Looking for more ideas for summer fun with your children? Be sure to read 100 Summer Activities for Kids!