Currently Browsing
How To
Teachers work a lot. In fact, many teachers work well beyond their contracted hours grading papers, planning lessons, and overseeing extracurricular activities. Add in trying to spend time with a spouse or raise children and it becomes clear that there just aren't enough hours in the day. For teachers, anything that can save a little time can be life-changing. If you find yourself giving up sleep or foregoing fun activities to get classroom work done, try some of the tips below to gain a little more margin in your life.
Embrace the 40 Hour Workweek
Many teachers have taken on Angela Watson's 40 Hour Teacher Workweek which focuses on strategies to help keep school at school and allows teachers to spend more time with their families and friends. There's always a waitlist to join the latest cohort, but you don't have to officially join the movement to try it out. Look for Facebook groups and blogs from teachers who have taken on the challenge and start by implementing some of their strategies.
Develop Routines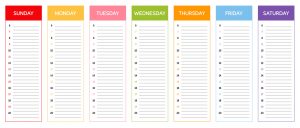 The more routines you have in place in your classroom and at home, the less time you have to spend planning. For example, maybe you always teacher grammar on Wednesdays or your students spend every Friday brushing up on their math facts. At home, you can plan to eat pizza every Friday or tacos every Tuesday and be sure to always have the ingredients on hand (or a delivery app on your phone) ready to go.
Stop Reinventing the Wheel
While it's true that every group of students has different needs, that doesn't mean that you need to write an entirely new curriculum every year. If you have lessons that have consistently worked well, keep using them rather than trying to come up with something fun and new. And remember that you don't have to have an exciting, fun lesson every day. In fact, spacing out the exciting lessons and filling the time in between with practice opportunities and reinforcement can help improve student retention.
Additionally, don't feel like you have to create everything yourself. Did you see the perfect rubric or slideshow presentation online? Use it. If you find the perfect resource on TeachersPayTeachers, buy it. You don't have to feel bad because you didn't create it yourself. Sites like HelpTeaching.com exist to help teachers save time by providing worksheets, video lessons, and other activities for their classrooms.
Get Digital Assistance
In today's digital world there are tons of resources designed to save teachers time. You can keep up with an entire class of parents at once by using a service like Remind or quickly log behavior issues (positive and negative) with Class Dojo. There are also numerous Word, Excel, and Google templates designed to make record-keeping easier.
If you teach online for a service like VIPKid or have to keep detailed notes about your students and their performance, consider signing up for a service like Feedback Panda. Their templates make it easy to record student progress, write detailed course notes, and quickly review critical information about students.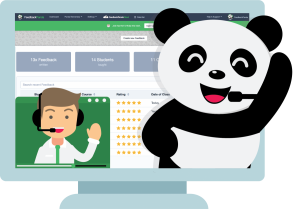 Pay Attention to When and What You Grade
How many times have you brought a bag of papers home to grade only to take it back the next day with the papers ungraded? Even when teachers don't look at the work they bring home, they spend a lot of time thinking about it. If you're feeling stressed or have other things to get done, just leave the work at school. Then you don't have to spend time worrying that you should be grading them because it's not an option. Additionally, try to set due dates for larger assignments at times when you know you'll be able to get the grading done and don't be afraid to extend a due date if your week is filling up. Your students likely won't complain about the extra time to get the work done.
Along with looking at when you grade, think about what you grade. Do you really need to grade every paper? If the students' quality of work wasn't up to par, consider chucking the assignment and trying again. If something was just for practice or participation, slap a check mark on it and hand it back, only adding comments if there are serious issues.  If you give a writing assignment, rather than marking every error, provide more general feedback at the end. You can also look for ways to give students feedback on their work in class rather than offering a formal grade or implement peer grading for assignments that carry a lower weight.
Learn to Say No
It's definitely easier said than done, but knowing your limits and learning how to say no can help you free up time in your schedule. Does a parent want you to tutor a student after school? Maybe you can suggest some resources for the student to review at home instead. Does your principal need someone to chair another committee? Maybe you can suggest a colleague who'd be better suited for the job. Do your kids want you to cart them around to activity after activity? Maybe you can have them choose one activity every 6 weeks or ask their friends' parents to help carpool so you don't have to be responsible for drop off and pick up every time.
Take Care of Yourself 
Even though self-care takes time, taking time to take care of yourself can actually add more time to your schedule. When you are tired and stressed, you work at a slower pace and likely don't think as clearly. Taking a few hours every week to focus on relaxing and recharging can make it easier to get everything on your list done without feeling overwhelmed.
Embrace Imperfection
The problem with Instagram and Pinterest is they can make teachers feel like they have to have the perfect classroom, the perfect lesson, the perfect… everything. At the end of the day, your students and loved ones don't care if you had a Pinterest-worthy lesson or the most Instagrammable classroom decor. They just want someone who loves and cares about them. So if you don't have a classroom full of color-coordinated flexible seating, your walls aren't covered with your professionally designed anchor charts, and you don't have a Cricut-made t-shirt for every occasion, it's okay.* That's probably not what your students will remember anyway.
*And if you can maintain that Pinterest-worthy classroom, have a Cricut-made t-shirt for every occasion, or create anchor charts that show amazing graphic design skill, there's nothing wrong with that either as long as it doesn't come at the expense of taking care of you.
Whether you're a new teacher entering the classroom for the first time or a veteran teacher with experience to spare, we're all looking for ways to improve our performance and better serve our students. Setting goals for development before the year begins enables you to track your evolution and share your progress with colleagues.
1. Keep a reflective journal
All teachers grudgingly completed reflections while studying in college and most have long since stopped the practice. Reflecting on a method, assignment, or lesson can do wonders for how you handle a similar situation later in the year or in your career. Even though we think we've seen it all, a written account of your thoughts at that precise moment carries more weight than you think.
2. Share best practices
Professional development never gives us enough time to network with colleagues, but sharing best practices can be the best way to develop your talent and skill for teaching. Sharing worksheets, methods, or projects can have an immediate impact on how you deliver your information and how your students respond to it.
3. Observe colleagues
Sometimes you just have to be there. Sitting and watching another teacher deliver a lesson is the best way to see what other methods work and how you can adapt them to fit your style.
4. Use social media for new ideas
Social media isn't just for sharing your vacation pictures; it can also connect you to teachers and ideas from around the world. Services like Diigo, Classroom 2.0, and TeachAde provide a platform for sharing methods, links, and advice with qualified colleagues.
5. Go for training
With budgets shrinking all over, opportunities for training have decreased, but if you're offered the chance to spend a day learning new methods or receiving new – and often free – resources, take it! The one day of teaching you miss will be repaid tenfold by the experience and wisdom you gain.
Taking the time to be a better teacher isn't as hard as it seems. Use these suggestions as a guide to starting the year off on a good note.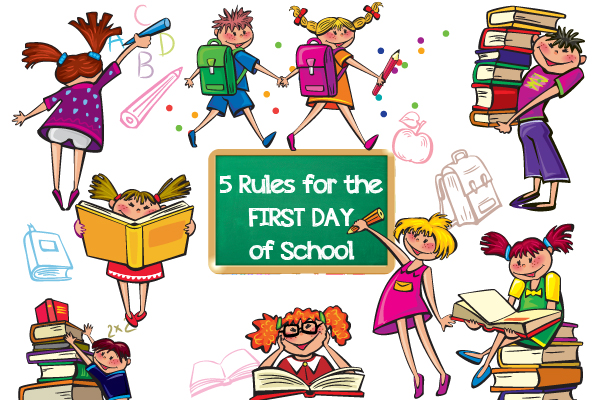 Typically, it's the students who receive the rules on the first day of school. However, there are some rules teachers should follow too. Following these rules on the first day of school and throughout the school year can help ensure success.
1. Be Welcoming
Many veteran teachers live by outdated axioms, such as "Don't smile until Thanksgiving!" and "It's easier to go from mean to nice than from nice to mean!" While these nuggets of wisdom contain some truth, experience has shown that most students – even those with behavior issues – benefit from a warm, welcoming environment, not one based on obsolete clichés. Greet your students as they come into your classroom. Make them feel comfortable in their new, unfamiliar surroundings. Allow them to take ownership of the setting by referring to it as "our classroom." A strong presence in the classroom can take back momentum at a moment's notice, even if you smile at your class before the leaves on the trees change color.
2. Be Specific
Many students won't remember much of what you say on the first day of school and parents will sign your contract without giving it a second look. Despite those unfortunate truths, it is imperative that you design your syllabus or contract with specific information and properly enforce whatever you distribute to students and parents. If you weigh your grading components differently, break it down on paper. If there are stages to your behavior modification plan, list the steps you will take to correct misbehavior. If you give formal assessments on regular days, create a calendar. These simple steps will keep your students and their parents informed, and serve as evidence should your methods be questioned by an administrator or parent.
3. Be Prepared
Just because it's the first day of school, it doesn't mean you should improvise your lesson. Have the entire period planned out with ice breakers, activities, and, yes, even class work. Setting the tone on the first day doesn't mean being strict and insensitive (see rule #1), but it does mean being consistent and organized. Students will remember if you ended class too early, and that can set a precedent that is hard to shake.
4. Be Collegial
Teachers often share the same students. These teachers likely meet as part of a team or to informally compare notes. If your schedule allows, it would be helpful to make an appearance in your colleague's classroom during the first few days of school. This is a special show of support for someone whose skills you will rely upon for the next nine months. This united front of solidarity also help students see your educational interdependence. You will know the excuses, explanations, and issues from their other classes and you can use that information to better educate them.
5. Be Ready for Anything
A new school year and new students means a new set of unknowns. Never be surprised when something happens for the first time and always be prepared with a rational response to problems.
Whether it's your first day of teaching or you're a veteran of the back to school grind, following these five simple rules can make your first day a walk in the park and set the tone for a prosperous year of learning. Read Back to School Tips for Teachers for more advice on a great start of the new school year.
It's back-to-school time and we know you're determined to start the year off right. But whether you're a new or veteran teacher, you still need some time to stop and get back into the back-to-school frame of mind. Armed with these 10 tips, the new school year is bound to be a success.
1. This Year is Not Last Year
Whether your last year of teaching was great or terrible, head into this school year knowing that it will be different. That doesn't mean that if you had a great year last year, you won't have a great year this year. It just means you need to look at the year with fresh eyes. You will have different students with different interests and unique personalities. What worked for your students last year may not work this year and ideas that flopped last year may be this year's biggest successes.
Don't fall into the trap of thinking, "This year will be a breeze. I'll just use the same lesson plans, same activities and same materials I used last year." Instead, keep what you did last year as a backup, but go into the school year prepared to start over focused on a new group of students and their individual needs.
2. Get to Know Your Students
It takes time to get to know your students. Plan to spend a lot of time getting to know your students during the first week of school. This involves more than just learning their names. Find out their learning styles, what their interests are, and how they feel about the subject you teach. Create a few short tests or tasks to figure out where students are at so you know where to start the curriculum and to make sure no students are left behind if you'd planned to start much further ahead in the curriculum.
3. Make Students Feel Welcome
As you get to know your students, you should also make them feel welcome in your classroom. If you receive class rosters in advance, welcome students before they even step through your door by sending them a short letter or calling them and letting them know how excited you are to have them in your class. For a smaller class, post students' names around the room or give students a special gift on the first day of school. Greet every student with a smile and a handshake as they walk in the door and let them know that it is going to be a great year.
4. Communicate with Parents
The beginning of the school year is the perfect time to get parents on your side. You may not have many discipline problems during the first week of school, but you can still make phone calls or send e-mails to parents. During the first two weeks of school, make it a point to contact every student's parent at least once to share something positive. This will let parents know that you truly care about their children and that not every phone call from the school will be for something bad. Once students get wind that you contact parents for positives, they may be more motivated to behave in the hopes that they get another good phone call home.
5. Set the Tone
The first few days of school are usually a little more relaxed, but they are also important days for teachers to use to set the tone for the rest of the school year. In the midst of ice-breakers and administrative tasks, make sure students are clear about the rules and expectations for your classroom and start following those rules from day one. While you may not want to give homework on the first day, students should also start learning on day one. Plan an activity to introduce students to what you will be teaching and help them understand that learning is the main focus of your classroom.
6. Be Organized
If you are not organized at the beginning of the school year, it will be hard to get organized once the school year begins. Set up any folders, bins and other systems of organization you plan to use during the school year. Figure out how you will take attendance, collect and hand back student work, store extra copies of handouts and organize forms and other professional papers.
You can also get organized digitally. Create folders on your computer for each class period or to hold lesson plans and resources for specific units. Set up accounts for students on any websites you plan to use and make sure you remember your passwords for any accounts you plan to access regularly. Clean up your website and make sure your gradebook is ready to go. If you already have student and parent e-mail addresses, you can also make sure they are easily accessible in the computer.
7. Stock Up on Supplies
Even though students have school supply lists, chances are many of them will forget their supplies. Back-to-school time is the perfect time to stock up on pencils, paper, notebooks, markers and other materials you may need throughout the school year. Many large discount stores offer deep discounts on these items during the weeks leading up to the start of school. While it may seem crazy to buy 100 notebooks or 1000 pencils at once, in the middle of the school year you will love that you do not have to pay full-price to restock these items in your classroom.
8. Get Ahead While You Have Time
The beginning of the school year is the perfect time to get ahead. While you cannot plan detailed lessons before you get to know your students, you can determine the general sequence of what you plan to teach and do some lesson planning in advance. You can also start to fill out the paperwork for a grant you know you'll want to apply for, and make initial contacts for any field trips you know you are going to take. As you are going through your to-do list or organizing your classroom, if you start to set something aside to do later, stop and ask yourself if there is any part of it you can do now in order to make it easier to finish up later.
9. Ease into It
Don't throw yourself into the new school year. Instead, ease into it. If you can, gradually start setting your alarm earlier and earlier so it's not so much of a shock on the first day of school. Instead of rushing to get everything done two or three days before school starts, take a few hours each day a week or two before school starts and get a little bit of prepping done here and there. That large essay or massive homework assignment you want to give students can wait too. Instead of arming yourself with loads of papers to grade the first week of school, give a smaller assignment that you can check in class or have students take online. If students had a summer assignment to complete, check off those who brought it in and then give them a week to polish it, giving you some time to adjust to the new school year before being swamped with projects to grade.
10. Think Positive
Maybe you have to teach seven out of eight periods a day. Maybe you were saddled with multiple preps. Maybe your class roster contains some of the most notorious discipline problems in the school. Maybe your school performed poorly last year and the pressure is on to do well this year. Whatever issues you may face this school year, you must go into the year thinking positive.
Yes, you may have a full load of classes, but you get to influence that many more students. Prepping for multiple classes is hard, but at least you don't have to teach the same thing all day. Those discipline problems are going to test your patience, but you're guaranteed not to have a dull moment and maybe you'll actually turn them around. And those test scores? With your amazing teaching skills, of course they're going to go up.
You can be organized, have a cabinet full of supplies, and know exactly what to do during the first week of school, but if you have a negative attitude, none of it will matter. Whether this is your first year of teaching or your last year before you get to enjoy retirement, think positive. This school year will be successful and, if it's not, it'll be over in around 180 days. Then you'll get to start again.
You can always ease students into the learning process with Back-to-School worksheets from HelpTeaching.
26 July //
Posted in How To //
The first month of school is all about getting to know your students and setting the tone for the rest of the year. These activities will help you and your students get to know one another and become comfortable working together as a team. Most of the activities were designed with elementary students in mind, but many middle and high school students will enjoy them too.
General Activities
1. Scavenger Hunt. Pair your students up and give them a list of objects to find around the classroom. You can use a scavenger hunt to help familiarize students with the layout of the classroom or to help them find important papers and other supplies they'll need during the school year.
2. Student Photos. Make a frame out of construction paper and cardboard and take each student's photo. Have students wear large name tags in the photos to help you learn their names. Then print out the photos and display them in the classroom or, for a better idea, play a live version of Guess Who by randomly selecting a photo and having students ask questions to guess which classmate's photo you chose.
3. A Class Project. A therapist recently made the news for encouraging couples to put together IKEA furniture as a form of therapy. While you might not want to hand your students power tools, you can work together to put together a bookcase, decorate a bulletin board, or plant a classroom garden. This type of shared activity will help you learn your students' communication styles and help you all learn to work together.
4. Recipe for Success. Work with your students to develop a recipe for success in the classroom. Maybe you need a tablespoon or teamwork or a cup of effort. Once you write the recipe, bring in food items (similar to what you would find in a trail mix) to represent each item and have students assemble the recipe in plastic bags. Be sure to note if students have any allergies before bringing food into the classroom.
5. Bucket Filling. The concept of bucket filling has become popular in many schools. Give each student a plastic bucket to decorate. Talk to students about actions that fill their buckets (being kind, showing respect) and actions that take away from their buckets (not listening, putting others down). Throughout the school year kids can add and take away small stickers, coins, or other tangible objects from their buckets.
Language Arts Activities
6. Readers' Theater. Take a popular fable or fairy tale and turn it into a readers' theater piece for the class. Place students into groups and have each group decide how to perform the story for the class. This activity will help students become more comfortable speaking in front of their peers and give them a chance to learn to cooperate with others.
7. Group Writing. Have each student take out a piece of paper and write a sentence or first line of a poem on the top line. Students then pass their papers around the room with each classmate adding a sentence or line. At the end of the activity, every student has a class story or poem to share. Chances are students will think they're hilarious too!
8. Writing Time Capsule. Give students a traditional back-to-school writing prompt, but add a bit of a twist. Take each student's piece of writing and place it into a large mailing tube or envelope. Call it a "time capsule" and explain to students that you'll pull each piece out at the end of the year so they can see how much their writing has improved.
9. My ABCs. Using the 26 letters of the alphabet as inspiration, have students write 26 words or fun facts to describe themselves. They can turn these into small ABC books or simply read them aloud. Use our handy alphabet charts as a template for this activity.
10. Read a Book. Since the beginning of the school year is so stressful, regularly take some time to sit with students and read a book together. You can let students suggest some of their favorite books to read or choose a fun chapter book that the whole class will enjoy.
Math Activities
11. Class Survey. Divide students into small groups and have each group write a summer or back-to-school themed survey question. Each group writes its question and creates a graph for the answers on a large piece of paper hung on the classroom wall. All students then walk around the room and plot their answers on the papers using colored sticker dots.
12. Me by the Numbers. Allow students to blend their artistic talents and math skills with this activity. Give students blank sheets of paper and have them draw pictures of themselves (or use photos) in the middle. Around their pictures, students answer and illustrate number related questions about themselves. For example: How old are you? How many pets do you have? What size shoe do you wear?
13. Find Someone Who… Bingo. Print a copies of the number-themed Find Someone Who… Bingo cards. Ask students get to know their classmates by talking with each other and writing the initials of the student they find that fits each statement in that box.
14. What's Your Birthday? Challenge students to arrange themselves in a line across the room in order of birthday (day and month). The catch? No talking or writing.
15. Human Knot. This classic team-building activity also strengthens student understanding of special relationships and pattern recognition. Have 8 – 10 students stand in a circle, raise their right hands, and then join hands with someone across from them. Repeat with left hands. Important – students should be holding hands with two different people and not holding hands with a person next to them. Groups must then untangle the knot without letting go of hands. Try combining students into larger groups after they are successful untying themselves in smaller groups.
Science Activities
16. Lost on the Moon. In this exercise, students must work both individually and together to rank a set of items based upon their importance for surviving on the moon. After, teams can compare their ranking to how experts ranked the items. Get started with this online version.
17. Tower Building. Challenge small groups of students to construct the tallest tower they can using only the materials provided in a given time. Simple materials that work well include straws and paperclips, plastic cups, and index cards.
18. Class Pet or Terrarium. Raising and caring for a pet or growing plants in a terrarium can be a year-long class endeavor that helps foster an appreciation for nature. If your school allows small pets like fish or hamsters, students can work together to develop a job share schedule for feeding, cleaning, and vacation care. Another option is to have students design, build, and care for a class terrarium.
19. Classroom Makerspace. Introduce your students to the concept of makerspaces – a physical location to design, collaborate, and build. Designate an area of your classroom as a makerspace, and have the class brainstorm what should go in the space. Working together to design and create the space will get students excited to use it throughout the year.
20. Two Facts and a Science Fiction. In this variation of Two Truths and a Lie, each student researches two interesting, strange, or amazing science facts and makes-up one science falsehood. Students then take turns sharing their three statements and the class votes on which one is incorrect, or a piece of science fiction.
What activities do you use to help get to know your students and build a sense of community in your classroom at the beginning of the school year? We'd love for you to share them in the comments!