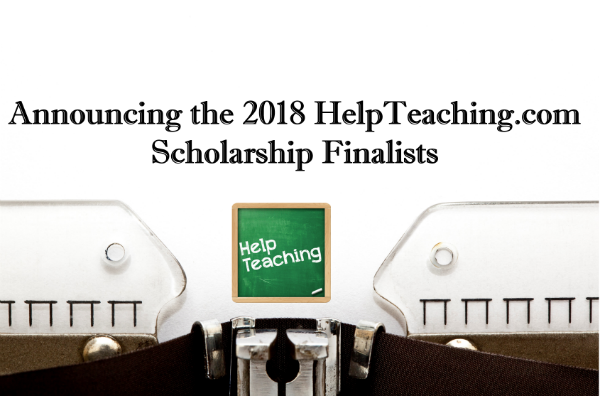 This year, the HelpTeaching.com Scholarship received over 600 entries, with students from all over the United States and Canada submitting stories, poems, and informational articles on topics such as being kind to others, learning about the human digestion system, understanding people with disabilities. We would like to commend all of our applicants for a job well done. After reading all of the entries, we have chosen the finalists and winner of this year's scholarship. All of the finalists' pieces will be published on HelpTeaching.com and the winner will receive a $1,000 college scholarship.
Honorable Mention
The following pieces weren't named as finalists or the ultimate winner, but we felt they deserved recognition because they had something special to offer.
Megan Rice, a student from Lyman Memorial High School, penned a creative poem about the kingdom of Aspenkranze and a little girl that brought some happiness back to the king through dance.
Jon Kramer, a graduate of North Olmstead High School and incoming freshman at the University of Findlay submitted an intriguing piece about blinking.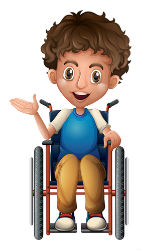 In addition to the pieces above, some authors chose to focus on bringing attention and fostering understanding when it comes to interacting with children with special needs.
Piglet Max by Maddie Whittemore, an IB student from Southeast High school, tells the story of a little pig with autism.
My Friend Nicky by Olivia Placzek, a graduate of the Academy for Classical Education in Macon, Georgia, shares one child's thoughts about a friend who has autism.
Victor's New Friend by Nikki Foy, a student at ECU, tells the story of a kid who makes friends with a classmate who has spina bifida.
Finalists
Jacob Grube, a high school senior, submitted a poem about an owl who aspires to make deliveries. The only problem? It's a job that is typically performed by pelicans. Read more…
Daniella Jenkins wrote a short story about a girl who goes from being shy to being self-assured. Her piece, particularly the poem at the end, can inspire kids to have confidence in themselves. Daniella is a student at Loyola University in New Orleans. Read more about Shy Sarah.
In a short story by Lexus Hendrix, a student at the University of Central Florida, a little girl shares her feelings about her looks and the comments others make because she does not look like her mother. Even though they don't look alike, she and her mommy do have something in common. Discover what it is!
In Natasha Moe's short story, the main character learns an important lesson about being wise when posting on social media. It's a great story to share with pre-teens or teens. Natasha is a graduate of Bloomington Senior High and an incoming freshman at Purdue University. Learn some tips for being kind online.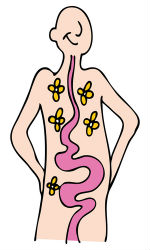 Students are introduced to the process of digestion through a poem written by Kendall Lowe, a rising high school senior. Digestion isn't pretty, but it is a pretty interesting process. Find out what happens!
Noah Snitzer's submission featured a fictional account of dog sledding during a Canadian winter. The main character starts off reluctant to participate, but discovers a new appreciation for the work of his father. Read more.
An apple pie is the basis for the short story written by Kennedy Webb, a student at the Ohio University Zanesville campus. Will Jamie's pie in honor her nana take top prize at the county fair? Read the story to find out!
Grad student Ashley Teztlaff submitted a short story about a girl who raised money to build a well for children who did not have access to clean water. Ashley's story highlights the ability kids have to make a difference. Learn more about it.
Kyle Mason, a student at The University of Tennessee, wrote a piece designed to help students learn more about their DNA makeup. After reading his piece, students will know that they truly are unique. Kyle even wrote his own questions to accompany the piece! Discover how unique you are!
Winner
This year's winner is Tatiana Rusev, a junior at Arizona State University. Perhaps inspired by the Arizona Desert Tarantula, Tatiana wrote a creative and informative piece entitled A Night in the Life of a Desert Tarantula. Through her story, kids can learn more about the arachnid that is commonly found in the Arizona desert. Find out more.
Watch for more details about the 2019 HelpTeaching.com Scholarship and start preparing your stories now! Don't forget to check out 2017's winner and finalists too.
Try HelpTeaching out today for free.
No credit card required.