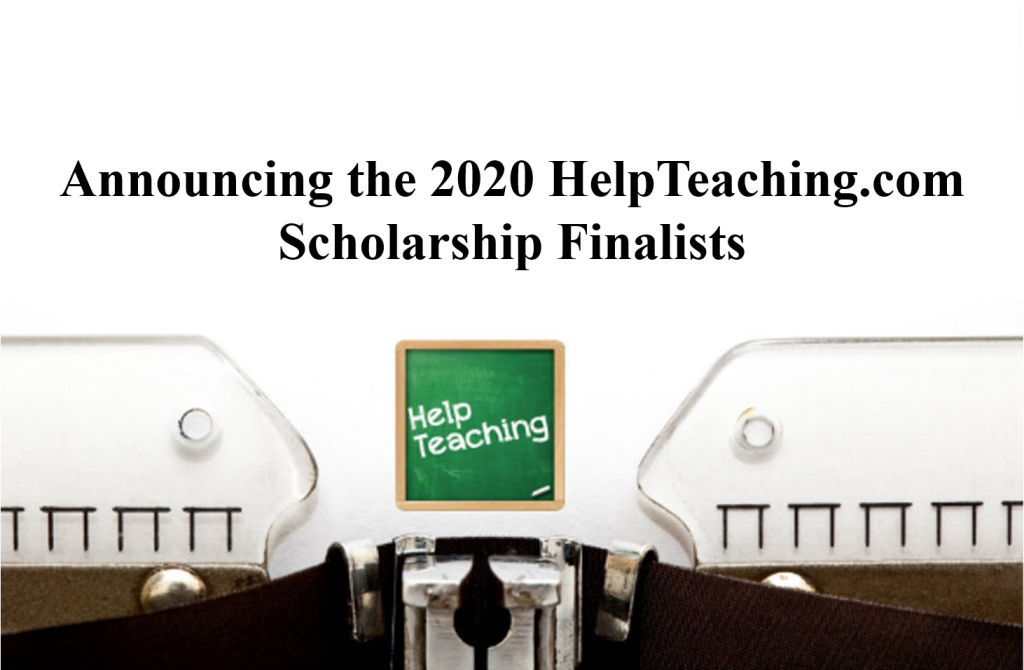 Every year, Help Teaching holds a scholarship competition for aspiring writers. High school and college students submit their best short stories and informational texts for kids in the hopes of winning a $1,000 prize.
This year, our team read through nearly 800 scholarship entries, many of which were amazing works. This year, instead of choosing ten finalists and a few honorable mentions, we narrowed the pool down to 15 pieces. The following entries rose to the top and one was ultimately declared the winner.
Congratulations to all of the finalists and the 2020 HelpTeaching.com Scholarship winner.
Jeana Schafer's piece takes kids through the digestive process by describing what happens to a cupcake from the moment it begins to enter the mouth. Through this piece, kids can learn more about what happens to the food they eat. Jeana is a 2020 graduate who plans to attend UC-Davis.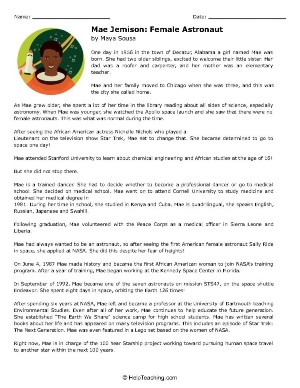 Mae Jemison was the first African-American astronaut. This piece by Maya Sousa, a student at the University of Colorado – Denver, describes her life and her impact on the space community.
Mr. Rogers was known for his kindness and willingness to have difficult conversations in a way that kids could understand. This piece by Justin Hui, a recent graduate who plans to attend the University of Pittsburgh, shares a bit about how Mr. Rogers got his message across.
Jennifer Xu, a member of the Carlmont High School Class of 2021, wrote a piece that shows kids the importance of recycling. As they read, kids can pick what they want to do with a plastic water bottle and find out what happens as a result of the choice they make.
Have you ever been geocaching? Drew Cribbs, a graduate of Morgan County High School who plans to attend the University of Georgia, introduces kids to a way to enjoy a modern treasure hunt. The piece offers an overview of geocaching to help interest kids in the activity.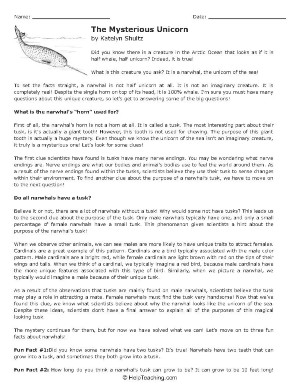 Narwhals are often thought of as mythical creatures, but they're actually real. In her informational piece, Katelyn Shultz, a student at UNCW's Watson College of Education, shares some fun facts about this unique creature.
Julie McCullough, a student at WGU, put her special education knowledge to work and wrote a story about an otter who struggles with loud noises. This is a great story to help students with autism or other sensory issues and can also be shared with other kids to help them understand their peers.
Red can symbolize many things, but in Asian cultures it is often a symbol of prosperity and good fortune. Yen Nhi Ha, a student at Jersey Village High School, shares the importance of this color in this short informational piece.
In this short story by Arianna Turchetti, a boy and his teacher have a very open conversation about what a prosthesis is. This story is a great way to introduce students to a topic that may be uncomfortable or unfamiliar to them. Arianna is a graduate of Enochs High School and plans to attend the Georgia Institute of Technology.
Mariah Bowers, a student at the University of Phoenix, takes students behind the scenes of the theater and introduces them to the costume shop. This short piece highlights some of the key positions in the costume shop, from the designer to the stitchers.
Lena McEachern, a student at Carlsbad High School, shared the story of Ruth Wakefield, owner of the Toll House Inn and inventor of the infamous chocolate chip. Her story shows that sometimes not having the right ingredients on hand can lead to sweet surprises.
Many students struggle with public speaking, but Keely Bayley, a student at Fishers High School, gives them hope. This piece shares tips to help improve public speaking skills, beginning with the most important thing to remember when giving a speech: be prepared.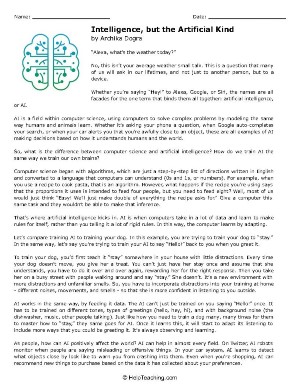 How many people use voice recognition devices on a daily basis? This piece by Archika Dogra shares some information about these devices and explains how they differ from more conventional forms of computer science. Archika plans to attend Princeton University.
One of our favorite pieces came in just before the deadline. Katrina Chiong, a student at Northside College Prepatory High School shared an informative piece about baby cuddlers. The piece explains the important role this hospital volunteers play in the lives of preemies.
#1 WINNER! Bessie's Dream by Joanna Chong Jiaxuan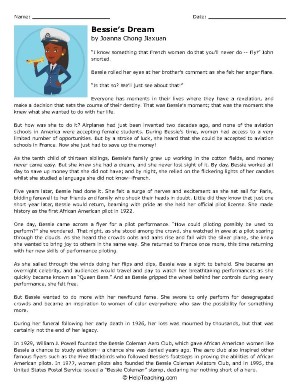 Bessie Coleman was one of the first African-American and female pilots in the world. This winning story from Joanna Chong Jiaxuan, a student at San Jose State University, describes how Bessie worked hard to reach her dream and the impact she had on the world.
If you know a high school or college student, encourage them to apply for the HelpTeaching.com scholarship next year. Entries are due June 1, 2021.
Don't forget to read the stories from our previous finalists and winners: 2017, 2018, and 2019.
Try HelpTeaching out today for free.
No credit card required.